How to Make Pumpkin Puree
Ready For Pumpkin Everything? Here's How to Master Homemade Pumpkin Puree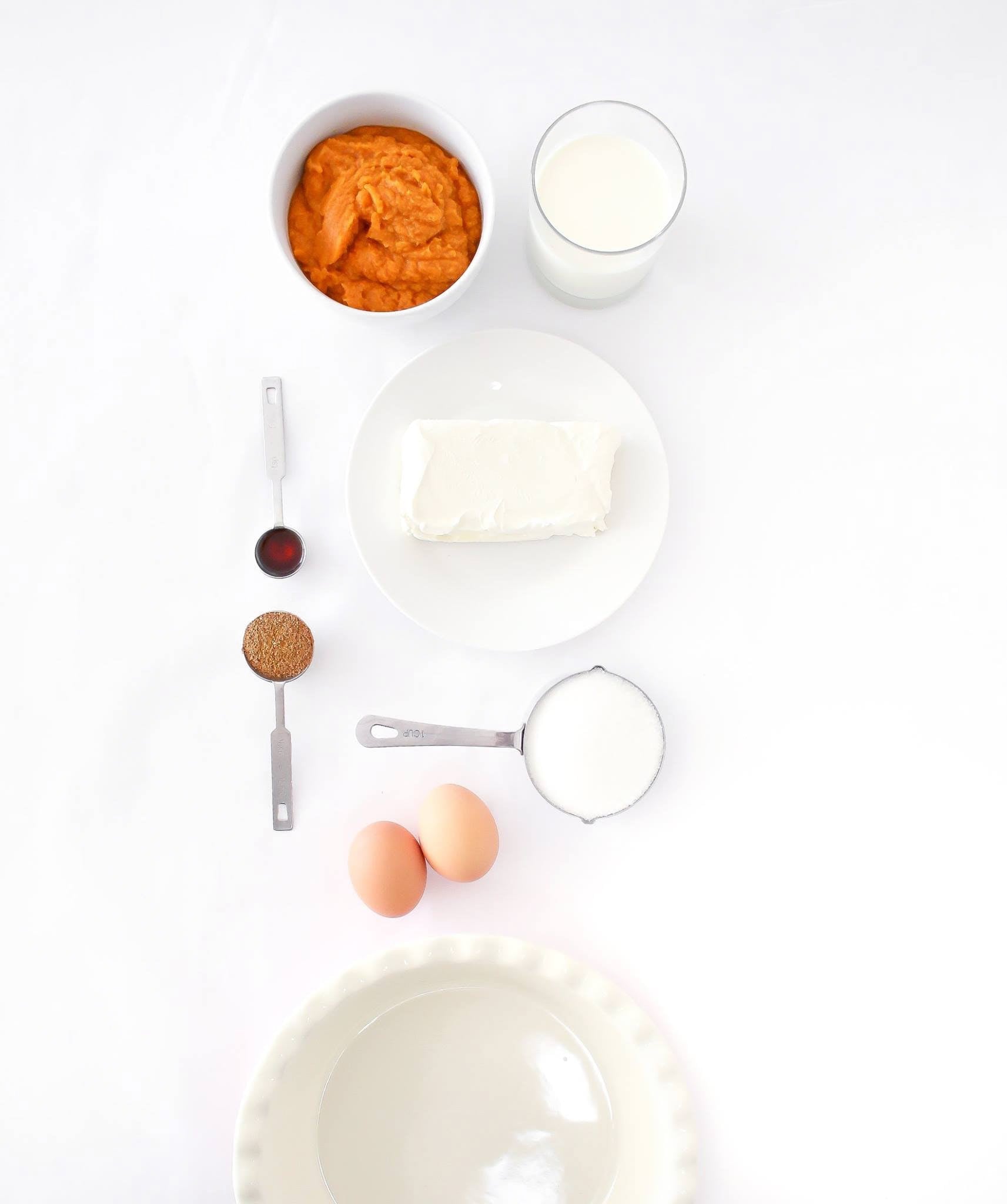 Fall desserts are the coziest of the bunch, with warm, spiced flavors and delicious heartiness. We gravitate toward them, from cinnamon rolls to apple cider doughnuts, but pumpkin pie will always reign supreme as the quintessential baked good when the leaves begin to fall. Since pumpkin puree is such an important part of a pumpkin pie (and can be used for so many other fall desserts!), why not try making it? When you're in a crunch, canned pumpkin pie filling works wonders, but making the pumpkin puree yourself is more full flavored, actually extremely easy, and all natural, which is always a plus. Here's exactly how to make pumpkin puree from scratch and tips to make it as seamless as possible so you can put all your focus on those mouthwatering autumn treats.
What Are the Ingredients For Pumpkin Puree?
Making pumpkin puree is so much easier than anyone would expect. To make it, you only need two ingredients: pumpkin and salt (and the salt is optional!), plus, it will just take you a bit more than an hour, and most of that is oven time.
The first tip to follow when making pumpkin puree is to select sugar pumpkins or pie pumpkins, which are a smaller variety with sweeter flesh and will yield more puree. Keep in mind that one small, three-pound pumpkin should yield the same amount of puree as one store-bought can of pumpkin pie filling.
What Are the Instructions For Making Pumpkin Puree?
Start making your pumpkin puree by heating your oven to 375 degrees Fahrenheit and lining a baking sheet with parchment paper or aluminum foil. Rinse and dry the pumpkin, then cut it in half from stem to end. Scoop out the seeds and strings, and save the seeds to roast for later if you'd like. Place the halves cut-side down on your baking sheet, sprinkled with kosher salt if you prefer, and roast uncovered for 40-60 minutes or until tender. Once the pumpkin is done, take it out, let it cool, then scrape off the flesh from the skin. Puree the flesh in a food processor until very smooth.
Try making this recipe in advance to store in your fridge for about a week (and freezer for months) so you always have some puree on hand for last-minute desserts. Ah, easy as *yep, going there* pie.
Image Source: Unsplash / Heather Ford