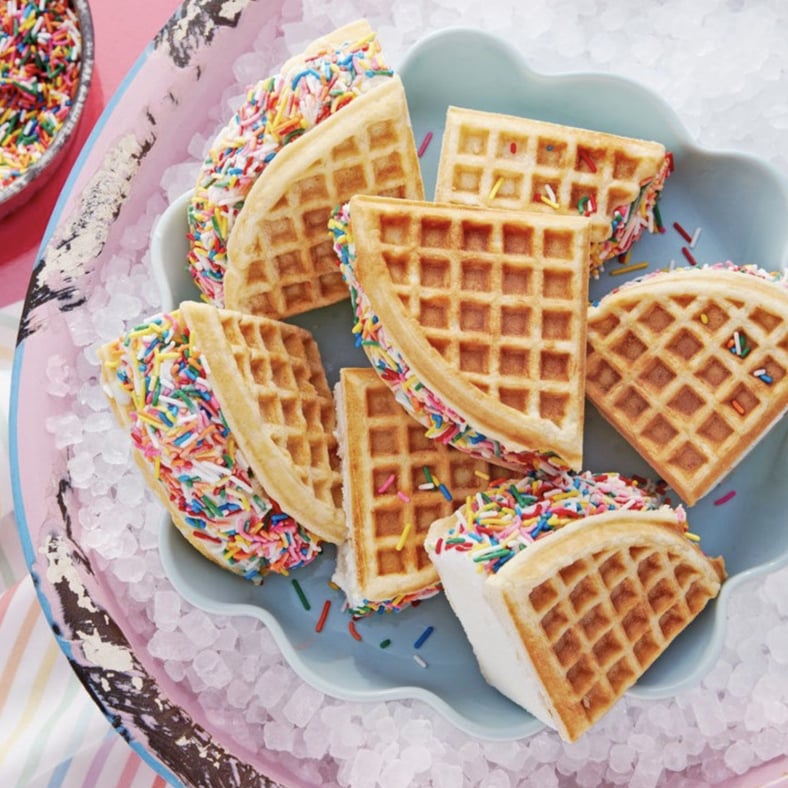 Regular ice cream sandwiches are great and all, but when we can get waffles involved, that pretty much trumps every other option (just call us Leslie Knope). Waffle ice cream sandwiches are the perfect marriage of two of the best treats. Think of these as like the best part of an ice cream cone (the waffle cone, of course) but in the form of a portable ice cream sandwich. See where we're going with this? Country Living has an easy-to-follow recipe, and it's as simple as can be: make waffles in a waffle iron and sandwich ice cream in between the pieces.
You can make whatever waffles you would normally make at home in your waffle maker. Or, if you want the easiest possible route, you can use frozen waffles that you've toasted. Once your waffles are ready to go, use softened ice cream in the flavor of your choice, and scoop it on to make the sandwich. Roll the sides in sprinkles or candies if you prefer or even drizzle with hot fudge or caramel sauce or whatever else makes your dream ice cream treat.
The options are practically endless when it comes to making a waffle ice cream sandwich! For more sweet inspiration, check out the gallery ahead.