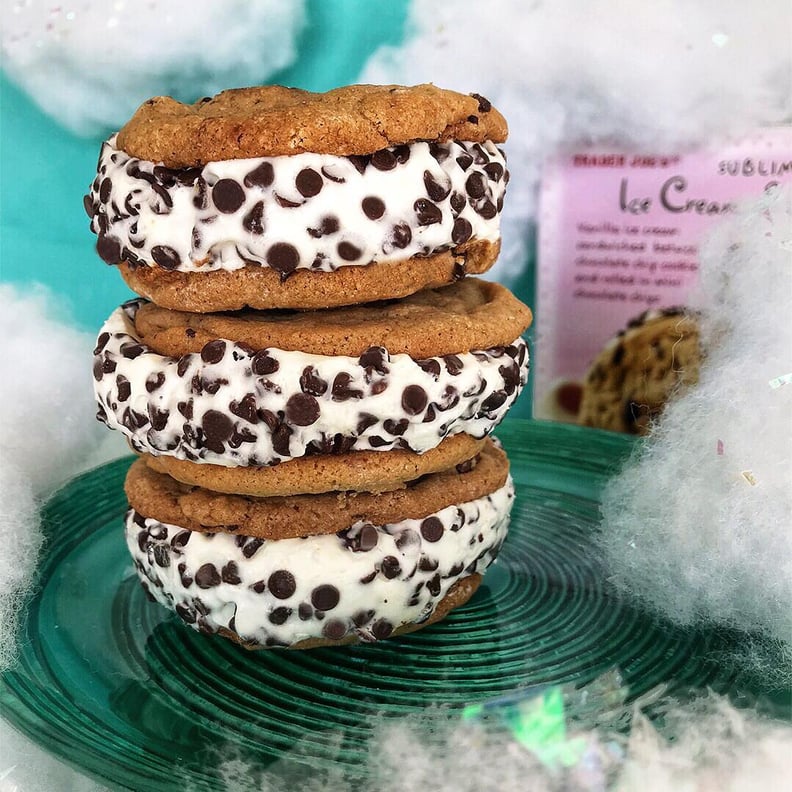 If you're anything like me, you're just a *tad* obsessed with Trader Joe's (and by a tad, I mean an unhealthy amount). I mean, how could you not be? It has every staple that I need for weekly groceries, but it also has so many yummy and unique treats. Buffalo chicken dip? Check. Garlic spread? An absolute favorite. Mac and cheese bites? Please, I'm stocked for a month. So, yes, I'm a big Trader Joe's fan. And while I love trying as many new products as possible, there's one thing I will buy over and over again until the end of time (seriously, Trader Joe's, please never discontinue these): the Sublime Ice Cream Sandwiches.
I know what you're probably thinking: A regular ice cream sandwich? Really? But hear me out. Anyone who has tried these little discs of heaven knows they're next-level delicious. They're not the measly little ice cream sandwiches you got from your local grocery store as a kid. Instead, these are made for serious dessert people. The treat is made up of a huge scoop of vanilla ice cream that's perfectly molded in between two chocolate chip cookies and then rolled in crunchy and silky chocolate chips. But the thing that really makes these stand out from the rest is the cookies. They're still so soft, which makes every bite melt in your mouth. They're chewy, smooth, refreshing, and just straight-up lovely all in one, OK?!
And I'm definitely not the only one who obsesses over these bad boys. The Sublime Ice Cream Sandwiches have been a TJ fan favorite for a while now, with many people posting about the beloved dessert on social media. If you're already a fan, you just know. And if you haven't tried them yet, you seriously need to add them to your cart on your next TJ's run. Trust me, you will never regret it.