How to Meal Plan For One
Trust Me, Meal Prepping For One Is a Struggle — Here Are My Tips to Make It Easy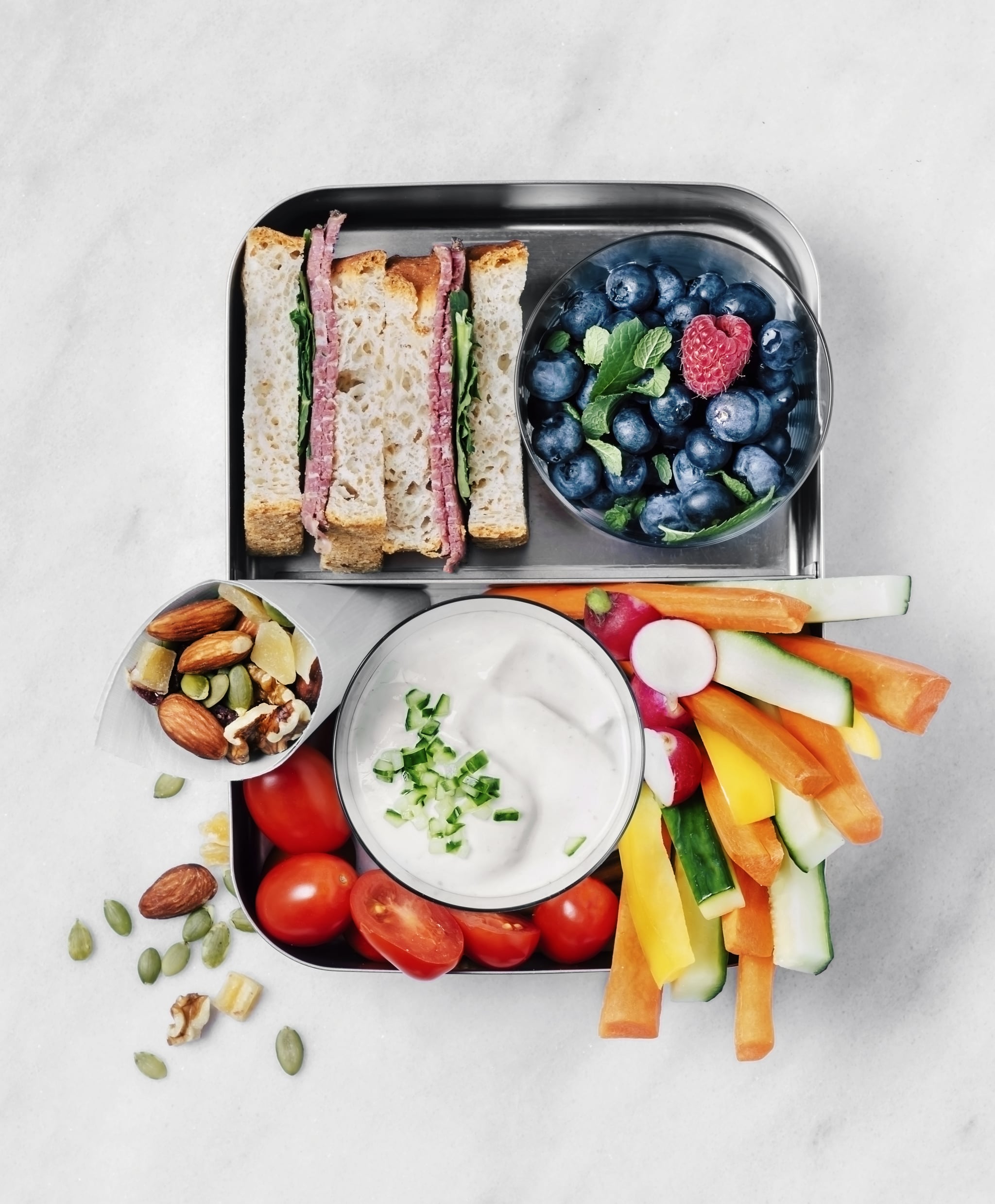 Who thought meal prepping for themselves would be a breeze, only to find out that meal prep for one can be a challenge of its own? Yep, same here. While making supereasy, healthy meals in a flash without the ever-looming question of "What am I going to cook today?" sounds enticing, it can be a little more difficult than that when you're eating solo.
My personal experience has taught me that. I can definitely tell you learning how to meal prep for one requires its own kind of planning — and a little practice. So keep reading for some helpful tips that I use when planning meals solo.
1. Limit the Amount of Perishable Ingredients You Use
If you don't want groceries to go to waste, make sure you pick your recipes with that in mind. Try to find simple meals that aren't loaded with ingredients that will perish within the week, like meats and lots of fresh vegetables.
I barely use any meat when I meal prep and instead opt for long-lasting tofu or easily freezable veggies to cut down on wasted food if I have leftovers I won't be able to eat quickly. A little planning ahead can guarantee that you don't have to meal prep on Sunday and then again on Wednesday to make sure your meals don't go bad.
2. Try Putting Together Smoothie Freezer Packs For Breakfast
I'm not a big breakfast person, so when I started meal prepping, I knew I needed to make a quick and easy meal in the morning to give me energy throughout the day. Smoothies are a great and refreshing way to get nutrients in the morning — like fiber, protein, and healthy fats — so you can start your day off right.
A convenient way to meal prep them for one is to create a smoothie freezer pack. Pop one serving of your precut fruits and veggies into a blender in the morning, add any extra ingredients (like protein powder), and you've got breakfast on the go.
3. Make More Salads Than Cooked Recipes
Salads are a great time saver for me when it comes to meal planning. They're much easier to prepare — especially for one person — and can be loaded with leafy greens, nuts, fruits, and veggies with protein (like broccoli, asparagus, mushrooms, and nuts) so you can customize them to your heart's content. If you don't think salad greens will curb your appetite, you can always try some healthy pasta salads as an alternative.
4. Plan Meals You Actually Look Forward to Eating
When I first started meal prepping for just myself, I tried out a lot of recipes with quinoa. While I knew quinoa wasn't my favorite thing ever, I decided to give it a go because it seemed like a meal-prep staple in all the recipes I found online. Cut to me taking the first bite of my quinoa bowl and realizing instantly I could not eat it for the entire week. I ended up wasting my time, money, and food because I had forced myself to make something I knew I wouldn't like. Lesson learned. Make sure you're picking meals you know you'll enjoy, that way your meal-planning experience is more enjoyable and feels less like a chore.
5. Make Sure Any Leftovers Can Be Frozen
By far the biggest complaint I hear from friends who attempt to meal prep for one is that their food goes bad too quickly. My biggest tip to combat this issue is to make sure the recipes and ingredients you use can be frozen. Not all foods are created equal, so it's important to know what goes bad when and what's OK to go in the freezer if you have extra servings.
Another tip to avoid waste: buy frozen vegetables, fruits, and meats and start your recipes there — if you don't use them within the week, you can keep them in the freezer and try again the week after.