Jennifer Aniston's Bulgur Salad Recipe With Photos
I Made Jennifer Aniston's Viral "Perfect Salad," and the Hype Is Real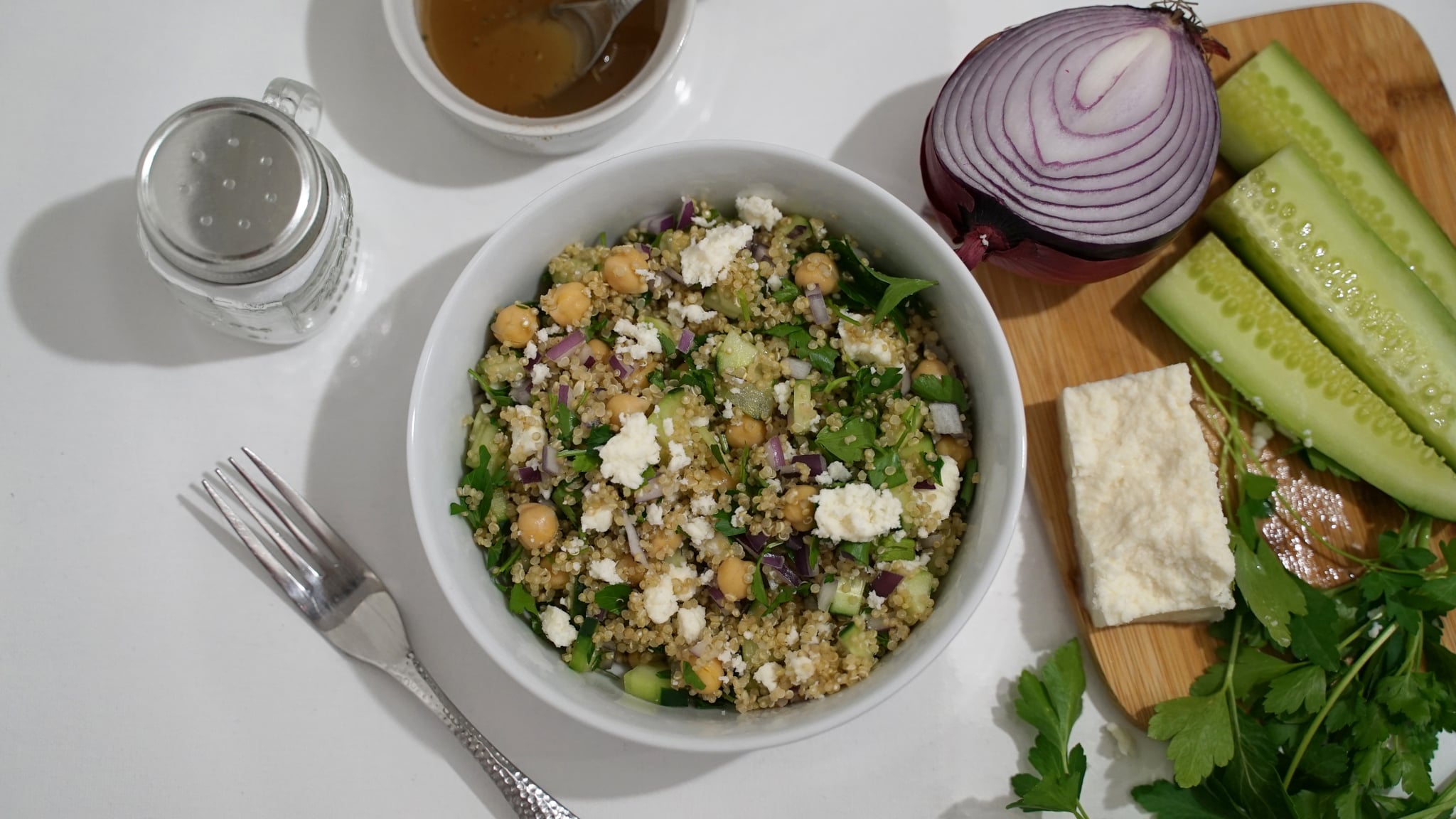 When Jennifer Aniston posted a picture of her "perfect salad" to the Instagram account of her hair-care brand Living Proof back in 2015, she probably never would have guessed that it would cause such a stir. And yet, here we are still talking about it nearly seven years later. Although the post about Aniston's salad has long been deleted, the recipe recently resurfaced on TikTok, thanks to creator @TheModernNonna. Since then, it's been reshared and re-created enough times that I started to wonder what could possibly make this salad so special.
According to her "Friends" costar Courteney Cox, Aniston "just has a way with food" — and salads in particular. Cox told the Los Angeles Times that while on set, Aniston made a "doctored up" Cobb salad that the two of them, along with Lisa Kudrow, ate for lunch every day for 10 years. It's unclear just how many ingredients that salad had in common with the one that's gone viral, but after putting this one to the test, I can see why Aniston's friends and castmates were so hooked on her food.
Aniston described the now-TikTok-famous salad as containing bulgur, cucumbers, parsley, mint, red onion, garbanzo beans, feta cheese, and pistachios. Unlike many of the TikToks re-creating it, there's no lemon juice or olive oil added, and it appears the ingredients are a little more finely chopped. The ratios of these ingredients, as well as the inclusion of garbanzo beans and pistachios, seem to vary slightly across every video I've seen, so I based my version on the photo Aniston shared in 2015.
Though she didn't give specific measurements, I found that the salad was still easy to make, because all you really need to do is chop and toss. Even though there isn't any sort of dressing (unless you tweak the recipe as others have), it's definitely not dry or bland, but rather full of flavor. It had such a satisfying texture, too, and I literally could not stop eating it — it was that good. I'd say Aniston wasn't exaggerating when she described it as the "perfect salad." Want to eat like Aniston (and apparently the rest of the internet)? Read on to learn how to create her iconic recipe.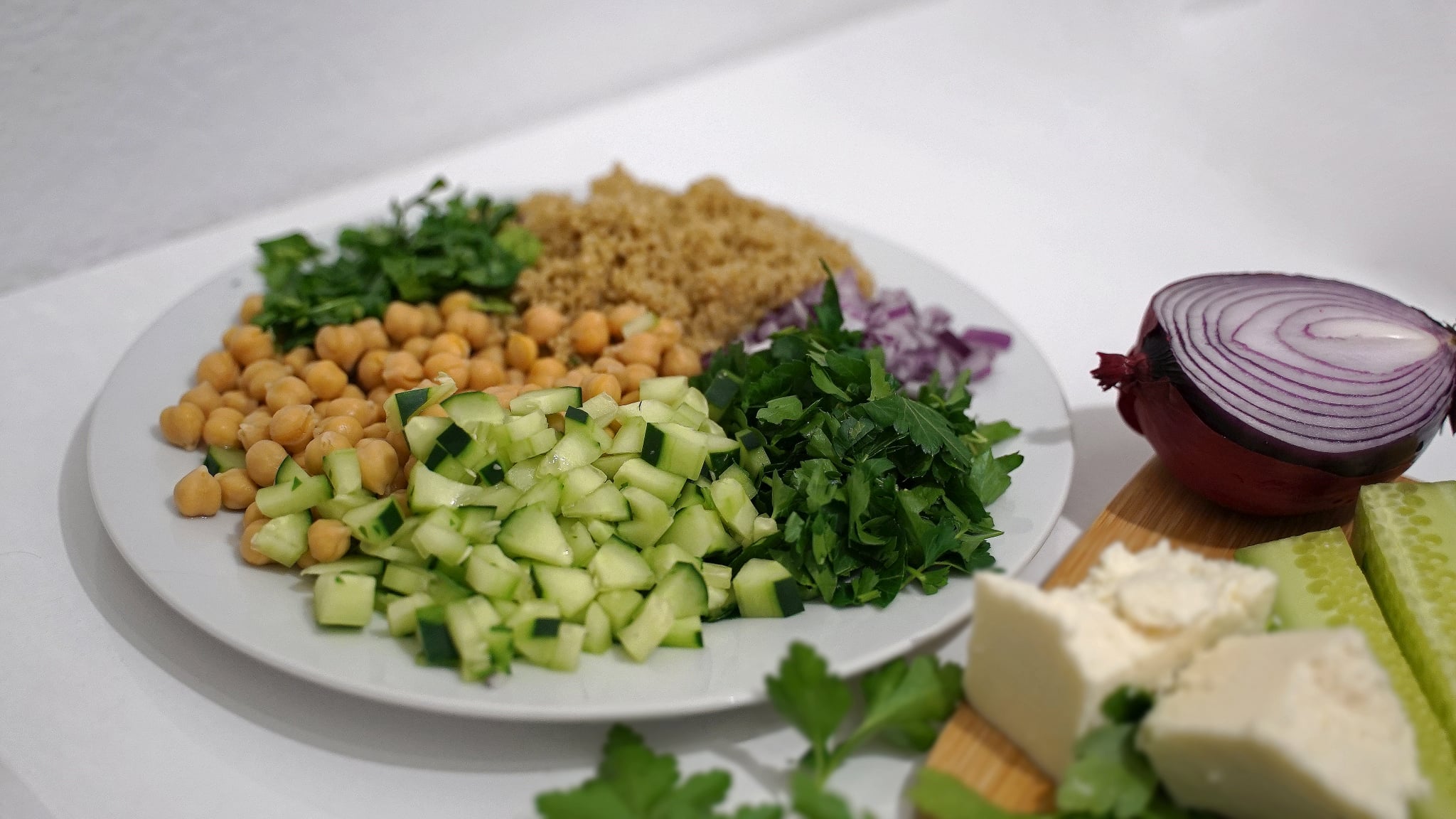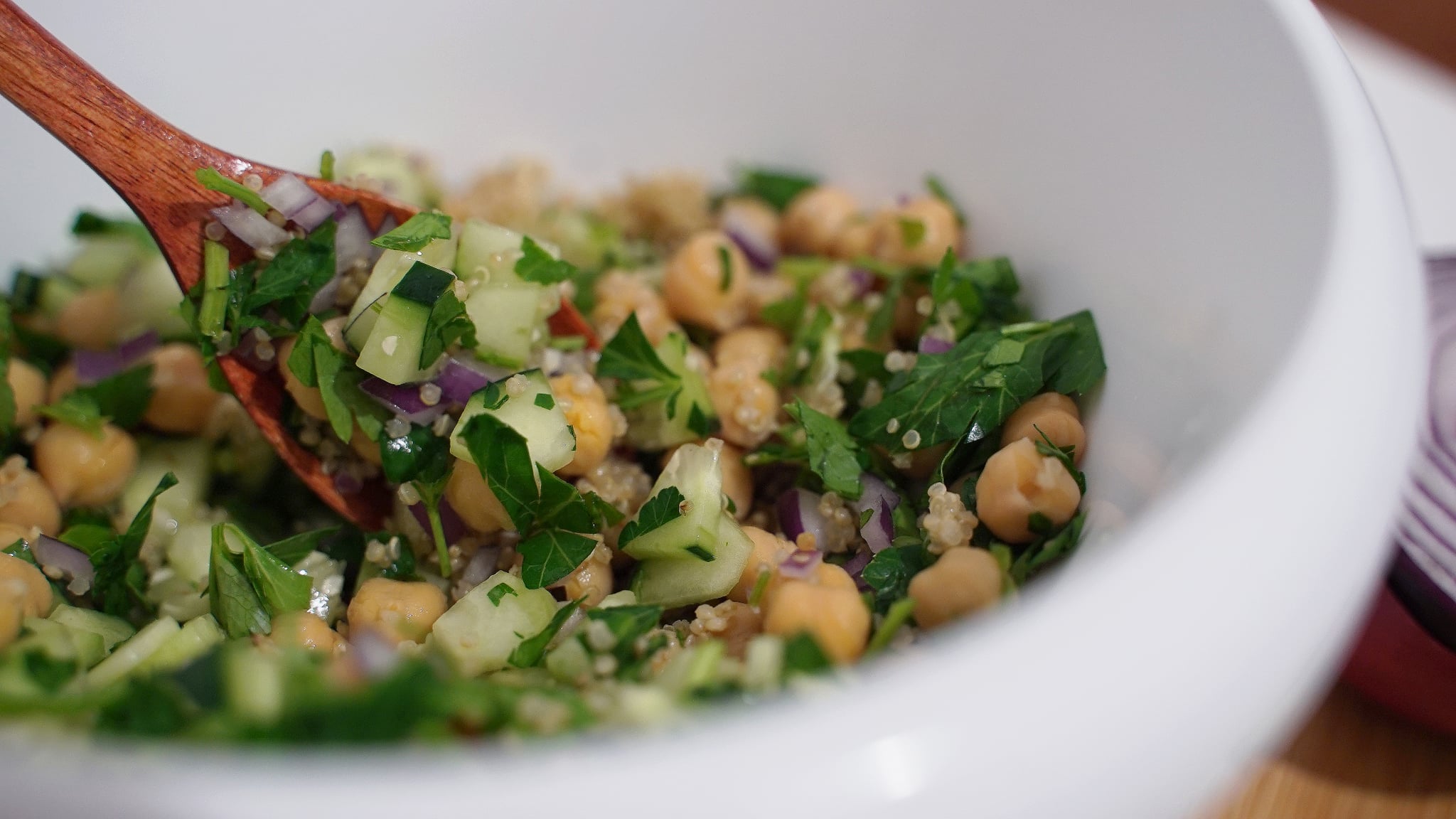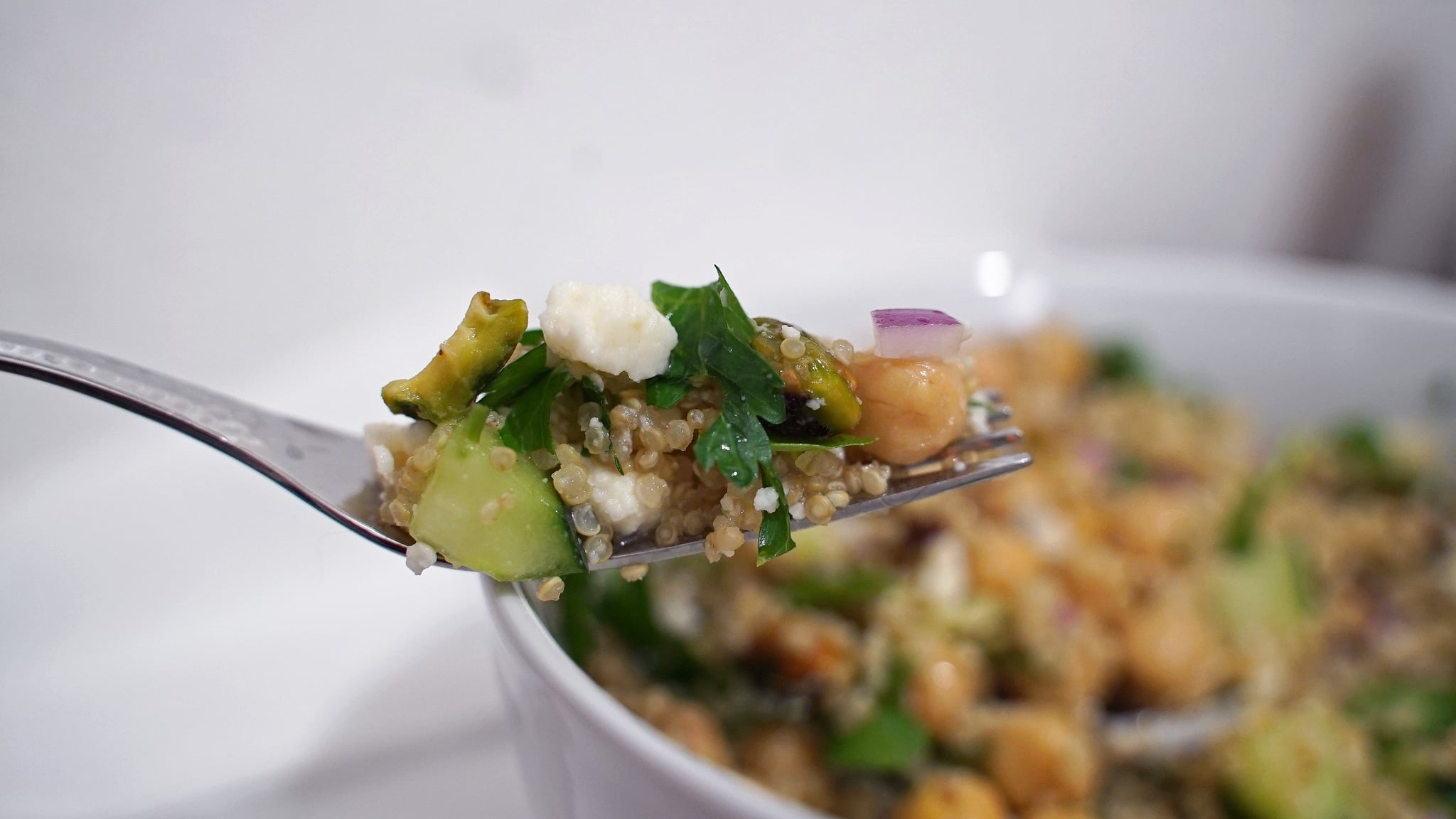 Jennifer Aniston's Bulgur Salad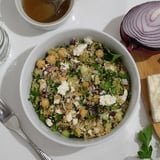 Ingredients
2 cups bulgur wheat
1 cup cucumber
1/4 cup red onion
1/2 cup parsley
1/4 cup fresh mint
1/2 cup feta
15-oz. can garbanzo beans
1/4 cup shelled pistachios
Directions
Cook the bulgur until light and fluffy like rice, or according to the directions on the package, then let cool.
Finely chop the cucumber, red onion, parsley, and fresh mint, and add to a large salad bowl.
Drain and add a can of garbanzo beans, along with the cooked bulgur and shelled pistachios.
Crumble the feta over the salad, and toss to combine. Serve, and enjoy!
Information
Category

Salads, Main Dishes

Yield

3 servings

Prep Time

20 minutes

Cook Time

10 minutes

Total Time

29 minutes, 59 seconds
Image Source: POPSUGAR Photography / Kalea Martin