POPSUGAR Photography | Annalise Mantz
Le Moné
POPSUGAR Photography | Annalise Mantz
Le Moné
As POPSUGAR editors, we independently select and write about stuff we love and think you'll like too. If you buy a product we have recommended, we may receive affiliate commission, which in turn supports our work.
If I'm going to have a cocktail during the summer, it has to be light and refreshing. Think something you'd sip poolside or order in an open-air European cafe. Basically, if it's not ice cold and bubbly, I don't want it.
Enter Le Moné, a low-alcohol Meyer lemon aperitif that's practically perfect for hot days. Made with New York-grown grapes fortified with brandy, sweetened with agave, and infused with Meyer lemon, Le Moné has just 29.5 calories per ounce — about half the calories you'll find in more traditional aperitifs — and 16 percent ABV. In fact, the reduced calorie count and alcohol level were intentional: Le Moné's creators wanted to create a satisfying, citrusy beverage that wouldn't leave you with a sugar- and booze-induced hangover.
The result? Even after my husband and I spent an evening taste-testing three flavors — original Meyer lemon; lemon, raspberry, and lavender; and lemon cucumber — neither of us felt any worse for wear the next morning. I'll raise a glass to that any day! Keep reading for a full review of each of the flavors in the Le Summer Pack, plus how I'll be serving them this summer.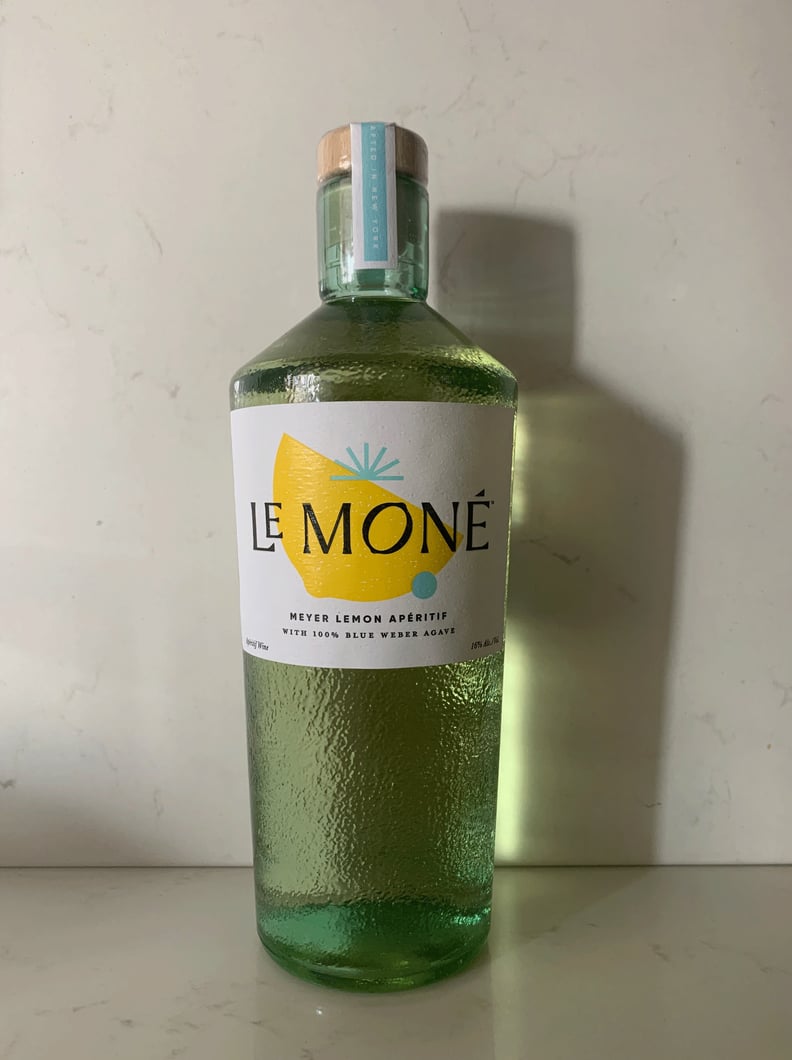 Le Moné Meyer Lemon Aperitif
The original Meyer lemon flavor ($35) reminds me of homemade lemonade: the citrus flavor is so fresh, it almost feels effervescent. Of course, it's not actually carbonated, just well-balanced. Le Moné is sweet but doesn't have the sickly, syrupy quality that's all too common in more traditional aperitifs.
I prefer the classic Le Moné served in a simple spritz with lots of ice and soda water. The bubbles really liven up the flavor even more, creating an incredibly refreshing beverage. The flavor is so versatile, though, that I'm already brainstorming the next cocktails I'll try it in (gin martinis! Vodka mules! Margaritas!).
Le Moné Meyer Lemon Apéritif With Raspberry & Lavender
When I'm craving something a bit more fruit forward, I'll opt for the Le Moné Meyer Lemon Apéritif With Raspberry & Lavender ($35). Vibrant Meyer lemon is still the base flavor, just accented with top notes of juicy raspberries and floral lavender.
If you're not a fan of lavender, this flavor might not be for you — but I thought it was a lovely option, especially if you're into experimenting with craft cocktails. Serving the raspberry-lavender version in a spritz with sparkling wine would really bring out its fruity sweetness — or you could muddle it with fresh raspberries and maybe even some mint for a twist on a mojito.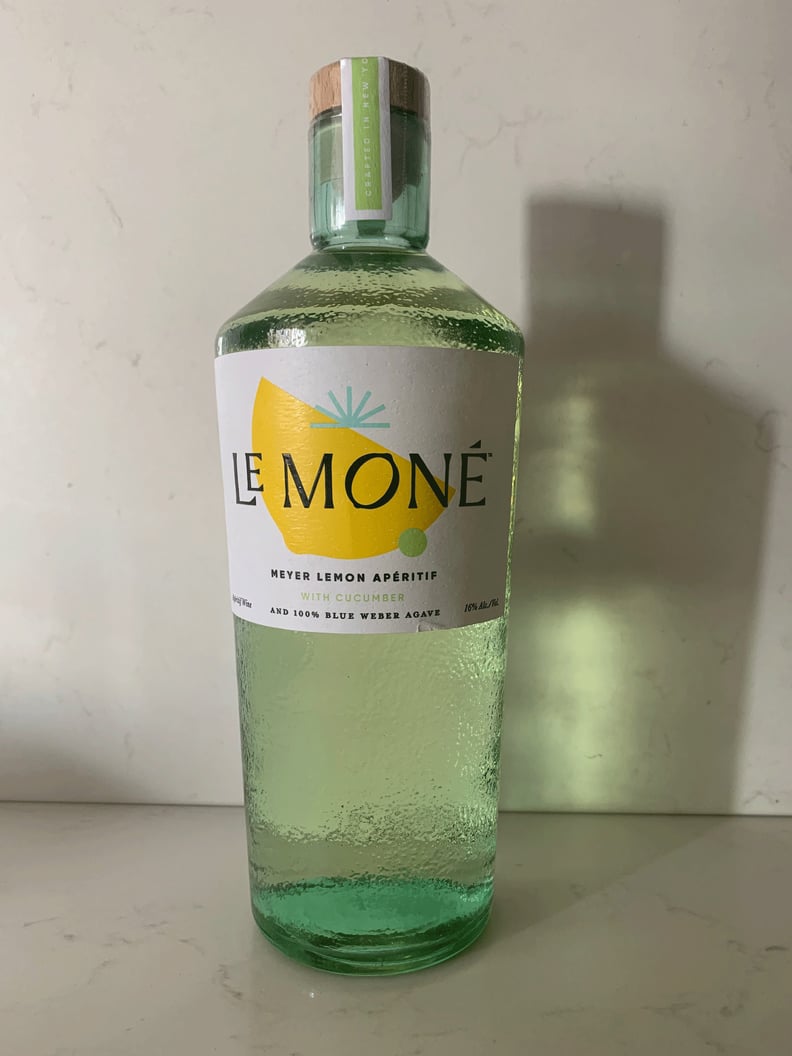 Le Moné Meyer Lemon Apéritif With Cucumber
I'm a sucker for spa water with fresh cucumber, so I had high hopes for the Le Moné Meyer Lemon Apéritif With Cucumber ($35) — and it did not disappoint. Mellow cucumber pairs beautifully with Meyer lemon, giving the aperitif a slight savoriness that adds even more complexity to the flavor.
I'd be happy sipping this flavor on ice or topped with soda water, but it really shines when stirred together with tequila and soda water for a twist on ranch water. Because both Le Moné and tequila are made with agave, the flavors really meld together, creating a cocktail with a gorgeously smooth finish.
All in all, I'm happy to have all three of the flavors in the Le Moné Le Summer Pack ($90, originally $105) stocked in my home bar. I can already picture myself sipping a spritz at a picnic in the park, making margaritas with friends on a hot afternoon, or even experimenting with new cocktail recipes. With an aperitif this versatile, I've got options.