I'm Not a Professional Chef, but This Knife Set Sure Makes Me Feel Like One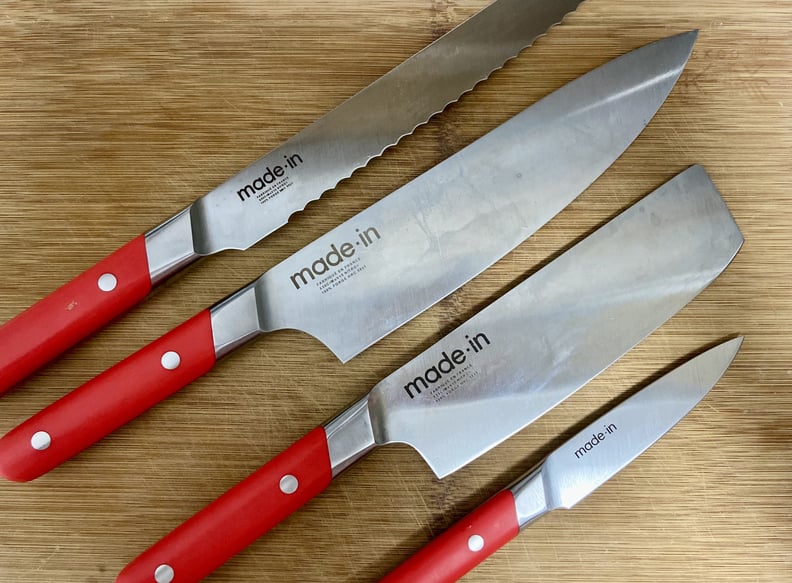 POPSUGAR Photography | Yerin Kim
POPSUGAR Photography | Yerin Kim
As POPSUGAR editors, we independently select and write about stuff we love and think you'll like too. If you buy a product we have recommended, we may receive affiliate commission, which in turn supports our work.
Who knew the secret to better home-cooked meals was a fresh set of knives? Inspired by the many TikTok recipes I "saved" to make in the future — only to later ignore — I finally set out to upgrade my knives, and Made In's not only delivered, but they brought great joy to chopping and cooking.
All crafted from nitrogen-treated metal made by a fifth-generation family-owned factory in Thiers, France (apparently the knife capital of the world), Made In's knife set includes four knives: the Chef Knife, which is the "do-everything all-star" for all kitchen needs; the Nakiri Knife specifically for precisely chopping vegetables; the Bread Knife; and the Paring Knife for smaller or odd-shaped cuts.
After my colleague's rave review of the DTC brand's nonstick cookware that'll apparently make you a better cook, I wasn't surprised by the quality of these knives. I previously owned a random assortment of different knives that certainly did the job, but they weren't fancy by any means. Made In's quality starts with its packaging — each box comes with a cute little bandage and safe knife guards to protect the blades. The knives themselves are heavy, but much sturdier than any I've ever used, and they're comfortable to grip.
After owning these deluxe knives for about two months, I found myself reaching for the Chef Knife most often, using it to cut everything from meats to vegetables into different chops and sizes. But my favorite is actually the Nakiri Knife because it's made me chop vegetables finer that I ever could have imagined. It's perfect for slicing up vegetables into satisfying little cubes and mincing any kind of ingredient. I'm no knife expert, but I do love to cook, and the Made In knives have made it easier and more fun. Snag a set or individual knife for yourself ahead.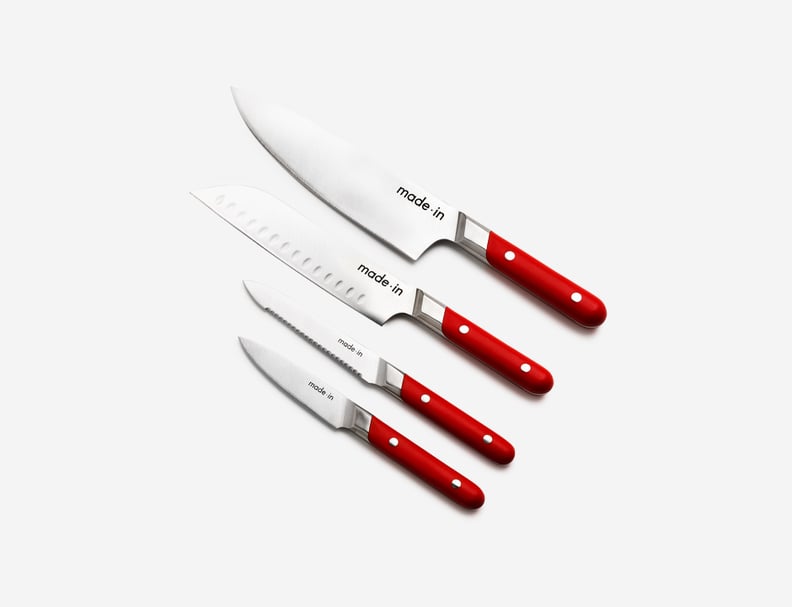 Made In The Knife Set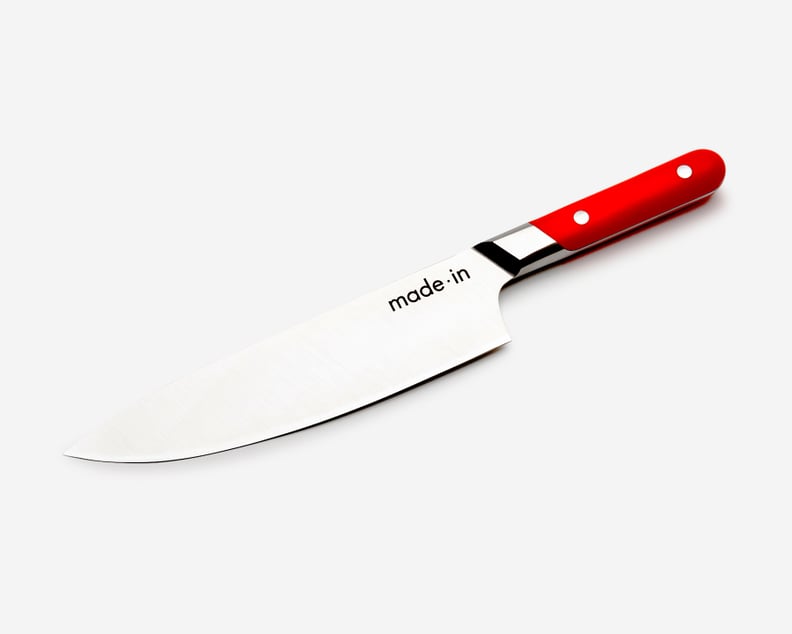 Made In 8-Inch Chef Knife