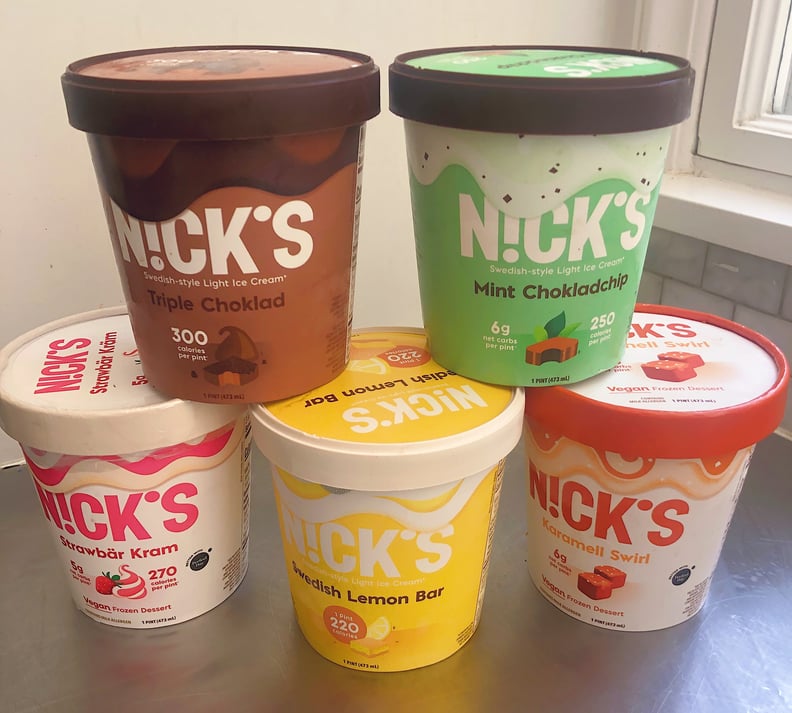 POPSUGAR Photography | India Yaffe
POPSUGAR Photography | India Yaffe
As POPSUGAR editors, we independently select and write about stuff we love and think you'll like too. If you buy a product we have recommended, we may receive affiliate commission, which in turn supports our work.
My name is India and I love ice cream. It is my favorite summertime treat, and I will even enjoy it in the middle of winter. I will eat just about any kind of ice cream, but like anyone, I have my preferences. I judge any brand on the quality of the mint chip ice cream. I love a solid, light colored mint chip with substantial chips that tastes more like natural mint and less like flavoring. Plus, chocolate is my love language, so I'm down with anything that's rich and decadent. I was recently introduced to Nick's Swedish Ice Creams, and in my household, these pints are going fast.
These ice creams are amazing in that they manage to be both delicious and low-calorie; an entire pint ranges from just 220 to 390 calories. When I think of low-calorie ice cream, I think of something that either tastes icy or chalky, and I'm happy to report that Nick's does neither. It's not custard, but it's really good. There are also vegan flavors, so if you don't eat dairy, don't fret!
The site allows you to buy six pints in an order, which gives you all the more license to test out a few flavors. Of the ones I tried, my three favorites were the peanöt butter cup, the mint chokladchip, and the triple choklad. The peanöt butter cup has little mini peanut butter cups in it, so I was sold immediately. The mint chokladchip was light and refreshing; there was no overpowering fake mint flavor, which I appreciated. My favorite though might be the triple choklad. It's a rich chocolate with brownie bits, and it tastes just as decadent as it sounds. I still can't believe the entire pint is only 300 calories. If you're looking for a yummy, refreshing treat this summer, try Nick's, and thank me later.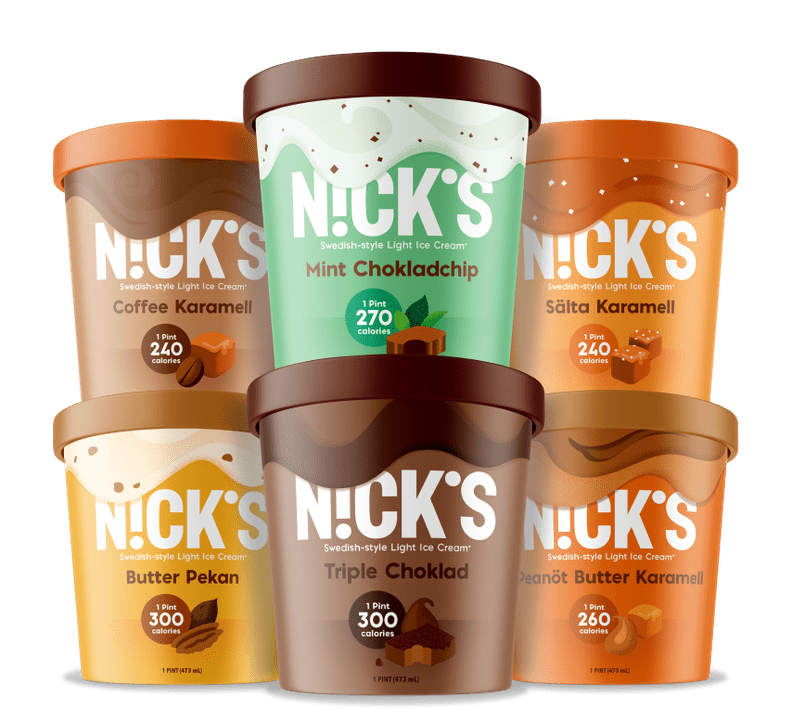 Nick's Ice Cream The Flavorites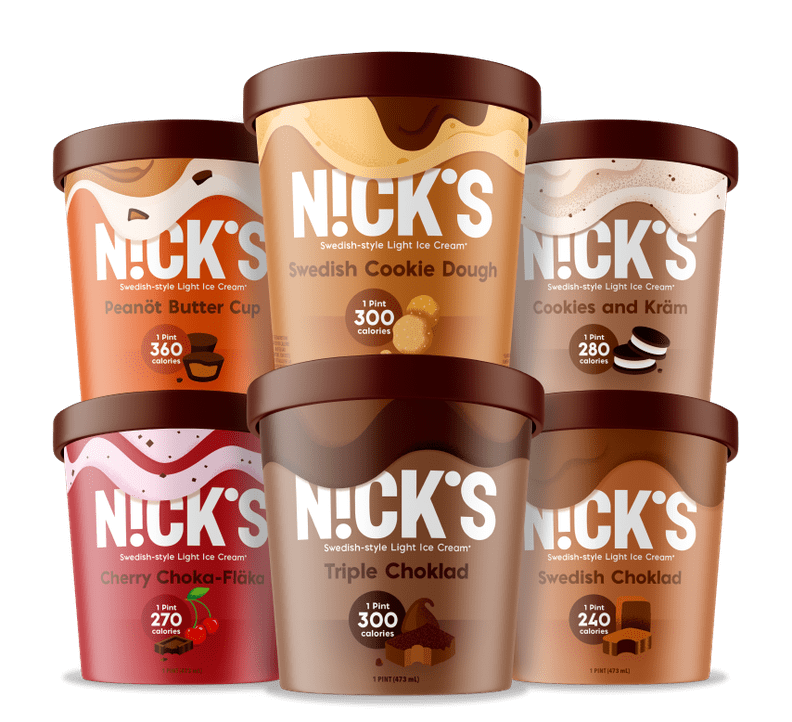 Nick's Ice Cream Choklad Lovers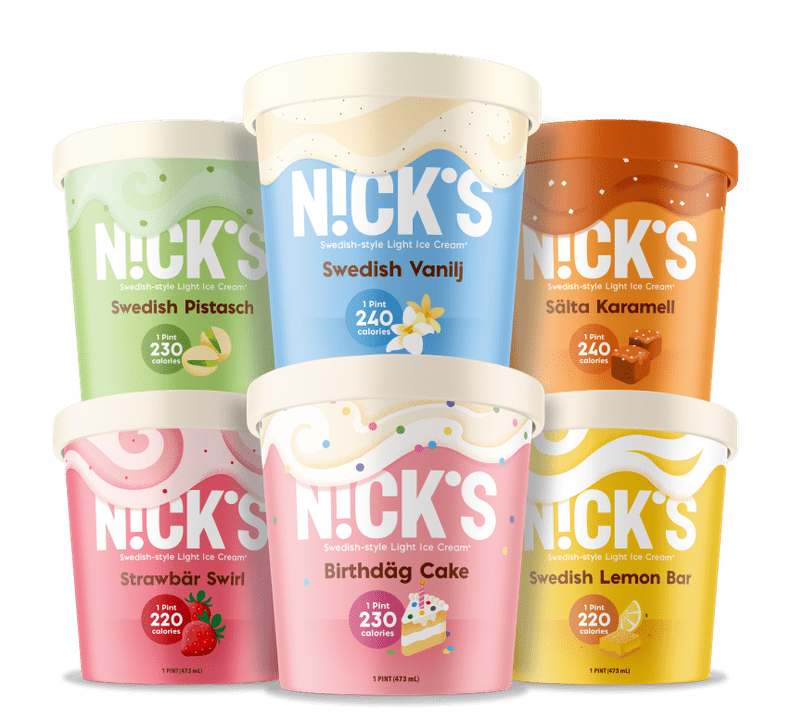 Nick's Ice Cream Keto Friendlies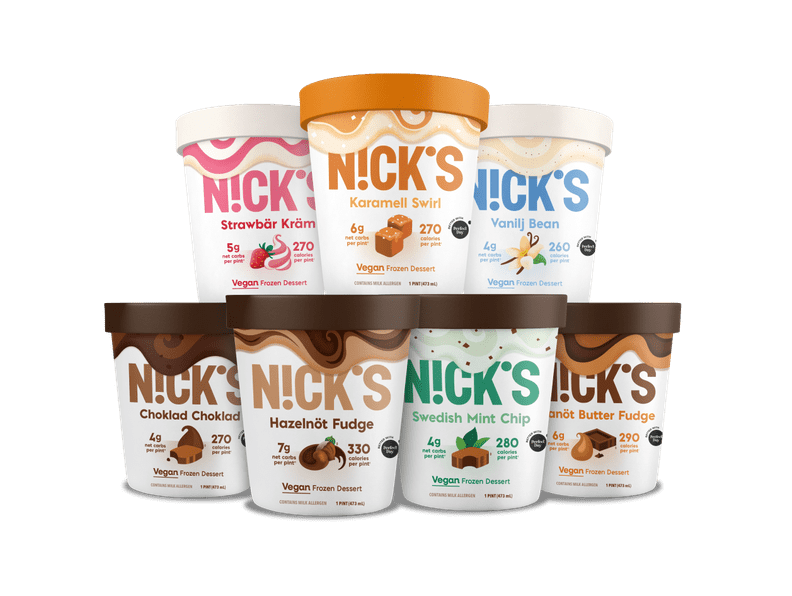 Nick's Ice Cream Vegan Bundle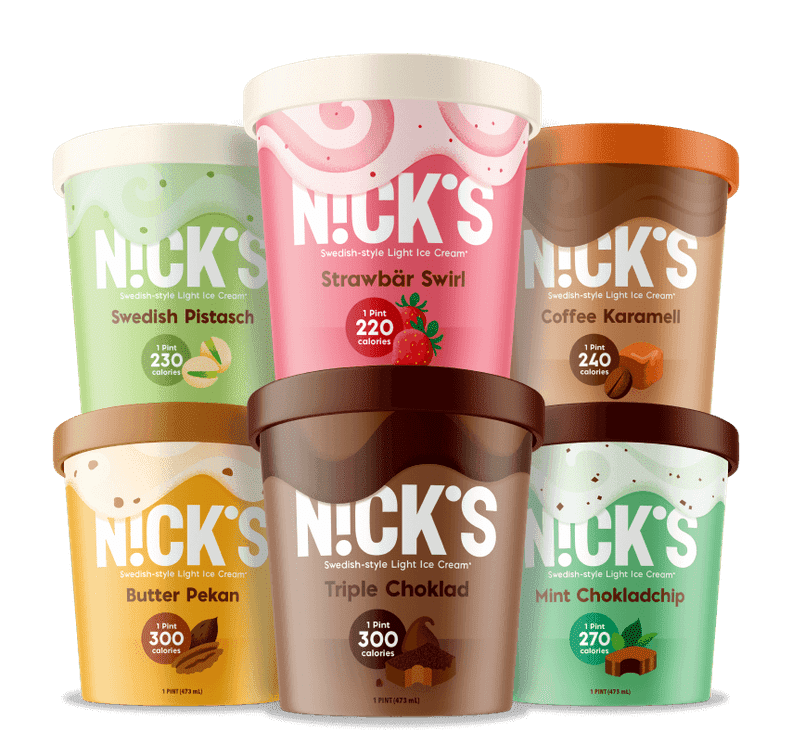 Nick's Ice Cream The Pappa Pack