A Healthy, 3-Ingredient Oat-Milk Ice Cream Recipe
Craving a Sweet Treat? This Healthier Oat-Milk Ice Cream Is Made With Just 3 Ingredients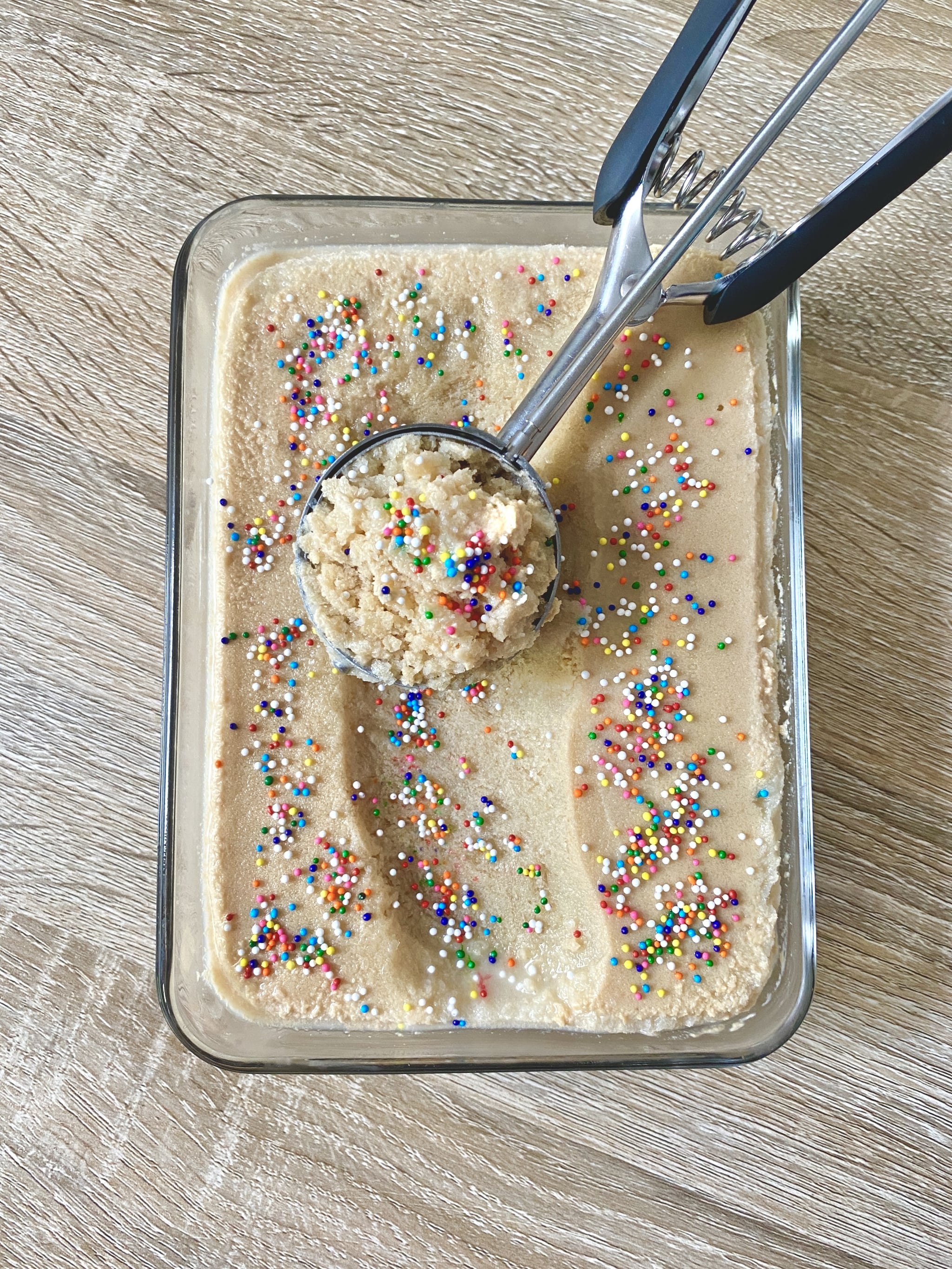 Oat-milk lattes, oat-milk yogurt, and oat-milk ice cream — I love everything oat milk. But what I don't love about oat-milk ice cream, specifically, is that a pint costs as much as a carton of milk! That's why I set out to make my own, with a little help from Chocolate Covered Katie.
What I love about this recipe is that it's delicious and sweet but also light and healthy. It's made with just three ingredients: oat milk, nut butter, and pure maple syrup. The oat milk keeps it vegan and easy on your tummy, and it's a better choice for the planet, too. The pure maple syrup is a much healthier, nutrient-rich choice compared to other sweeteners, and what I like about making my own ice cream is that I can tweak the amount of syrup to my liking. But my favorite thing about this recipe is the nut butter: rather than filling up on dairy-based ice cream and milk fat, which is mostly saturated fat, you're getting healthy unsaturated fats and protein, too.
This oat-milk ice cream is still a treat, but it's a much lighter, healthier choice than dairy ice cream. And it's so easy to make, you won't need to buy store-bought again!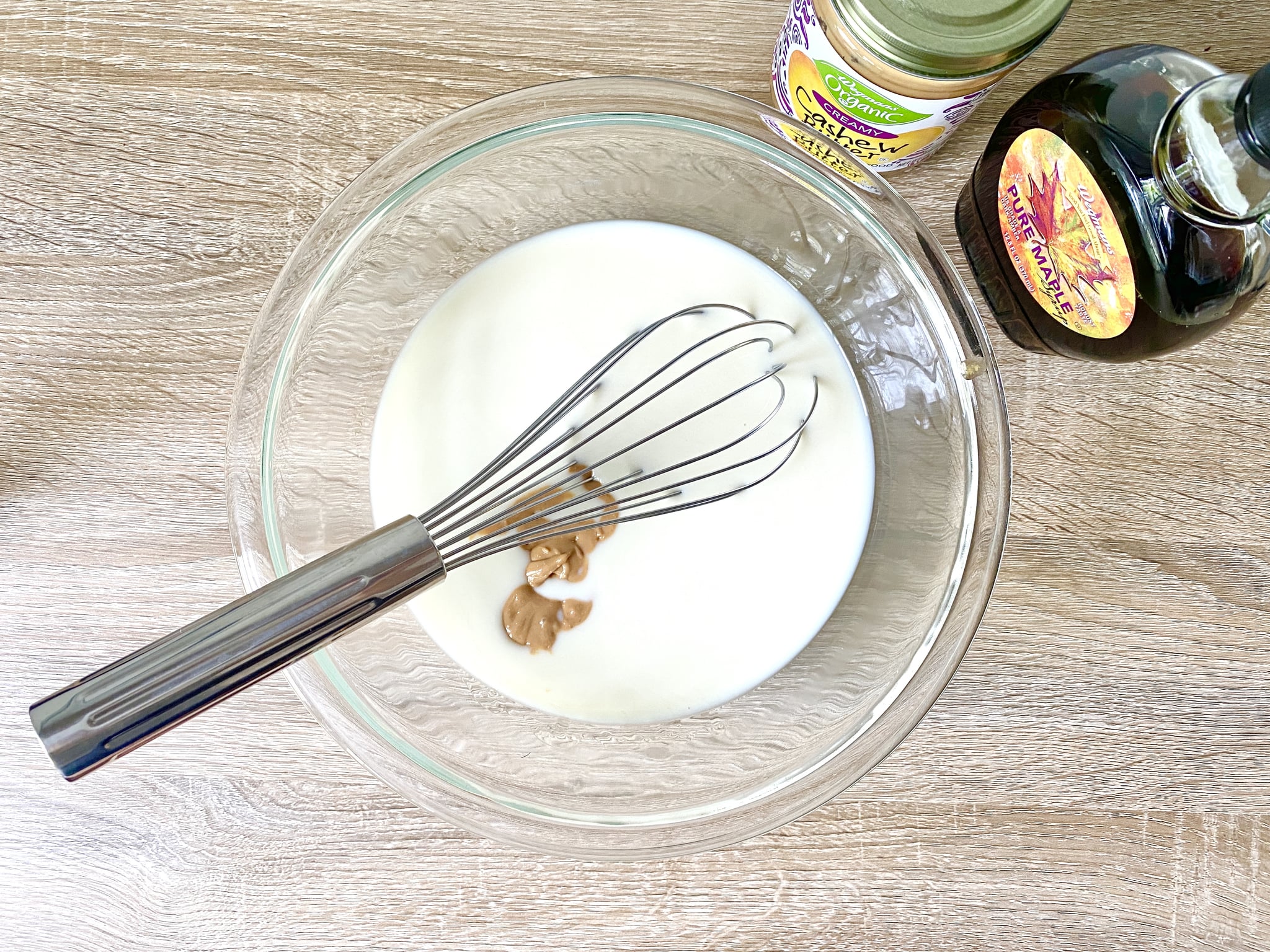 To start, simply add the nut butter, oat milk, and maple syrup to a bowl, and whisk to combine. You'll want to start slowly at first, but eventually the nut butter and oat milk will incorporate. Because oat milk's flavor is pretty neutral, I recommend using a nut butter that you love for this ice cream — or using a neutral nut butter, like cashew butter, then adding mix-ins. I used cashew butter when I first made it, but next time I'll definitely try it with peanut butter!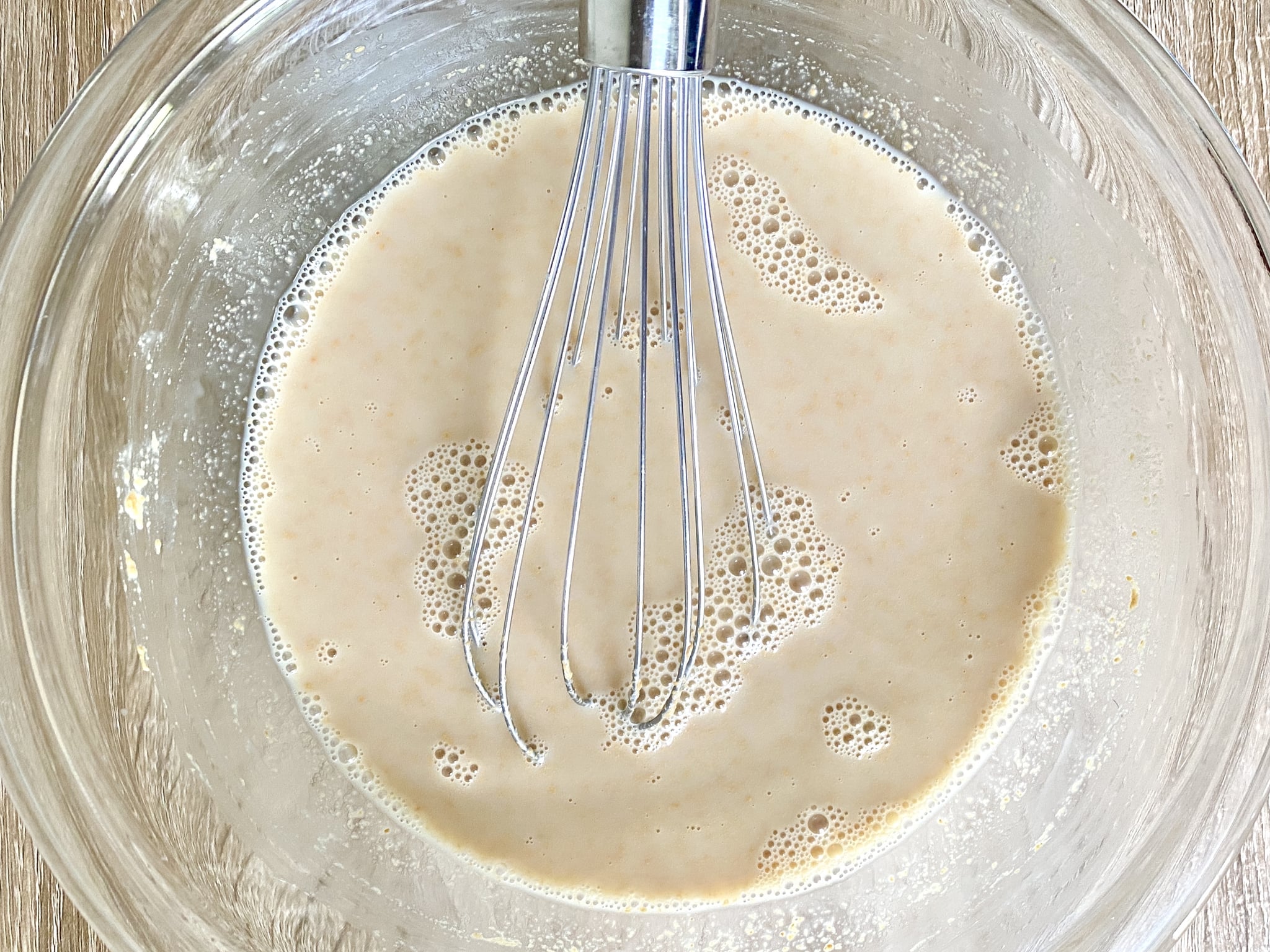 Once it all comes together, pour it into a freezer-safe dish and freeze overnight. I used a three-cup storage container.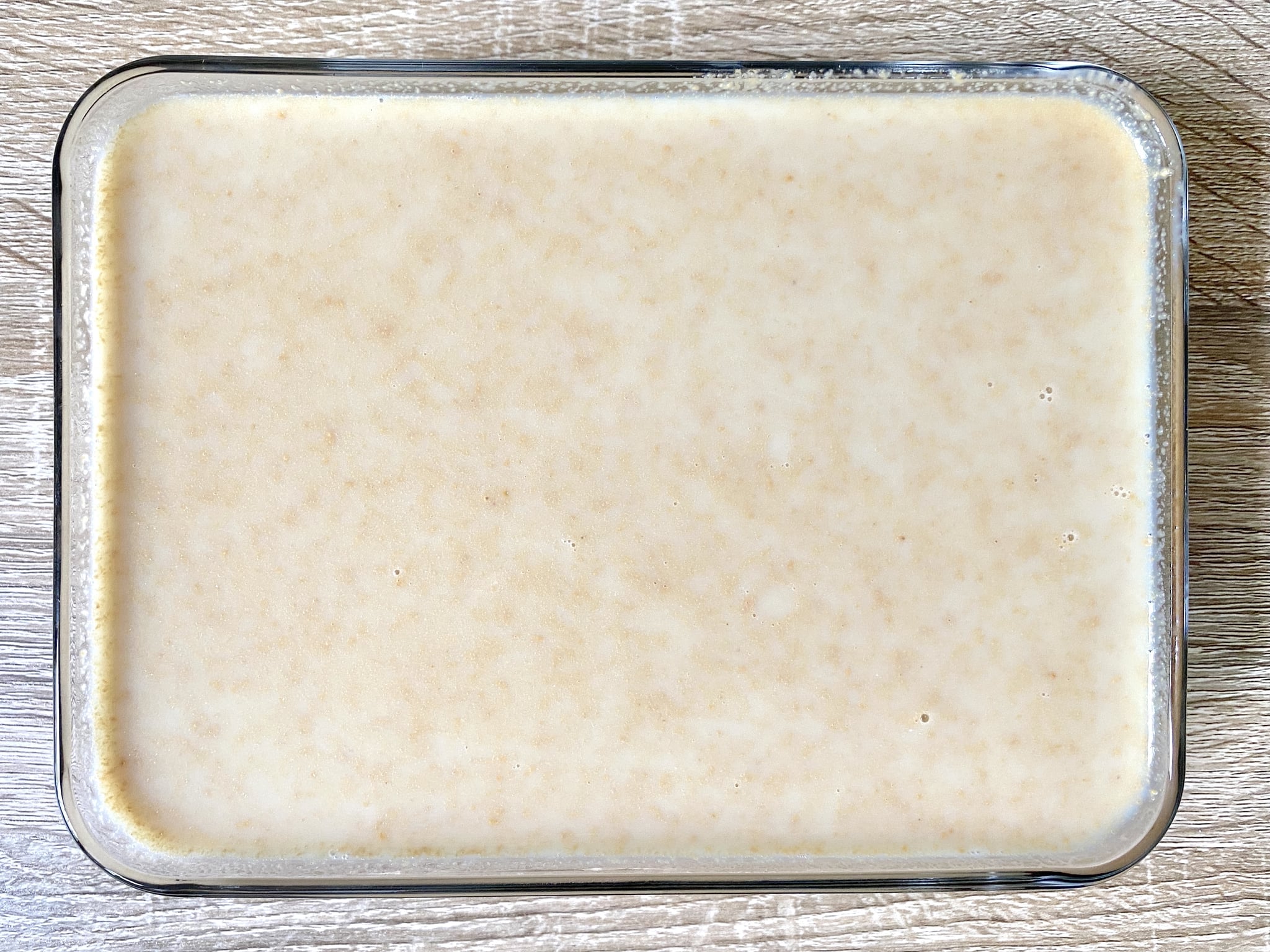 Once it's frozen, you know the drill. Eat it right out of the freezer, or serve it in a bowl with your choice of toppings. I added sprinkles this time, but you could try fruit, nuts — anything you like!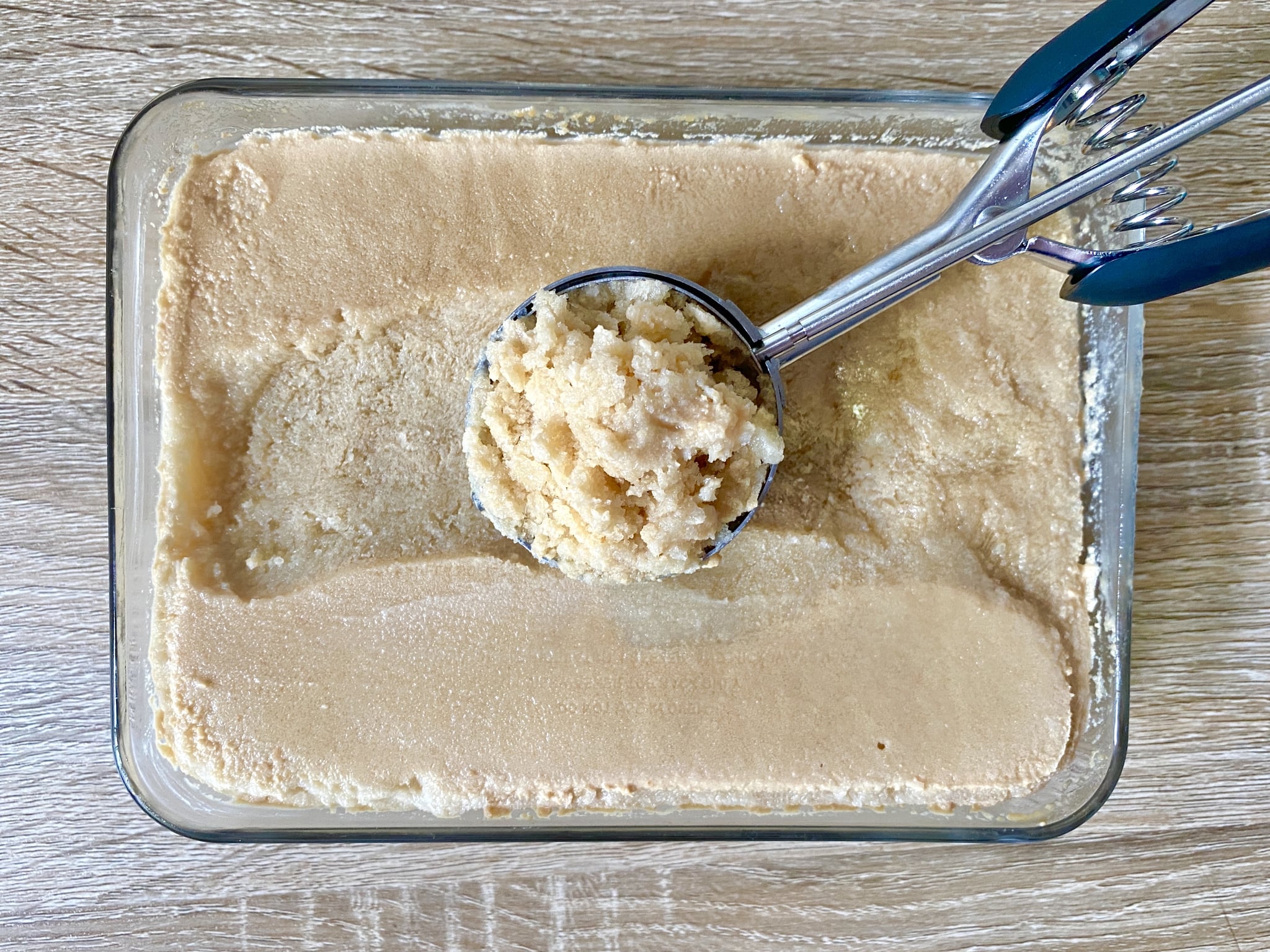 Healthy Homemade Oat-Milk Ice Cream
Chocolate Covered Katie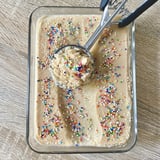 Ingredients
2 cups oat milk
1/2 cup nut butter
1/3 cup pure maple syrup
Information
Yield

6 servings

Total Time

4 minutes, 59 seconds
Image Source: POPSUGAR Photography / Kaley Rohlinger