Ninja Specialty Coffee Maker Review
Not Kidding: The Ninja Specialty Coffee Maker Has Changed My Life
As POPSUGAR editors, we independently select and write about stuff we love and think you'll like too. If you buy a product we have recommended, we may receive affiliate commission, which in turn supports our work.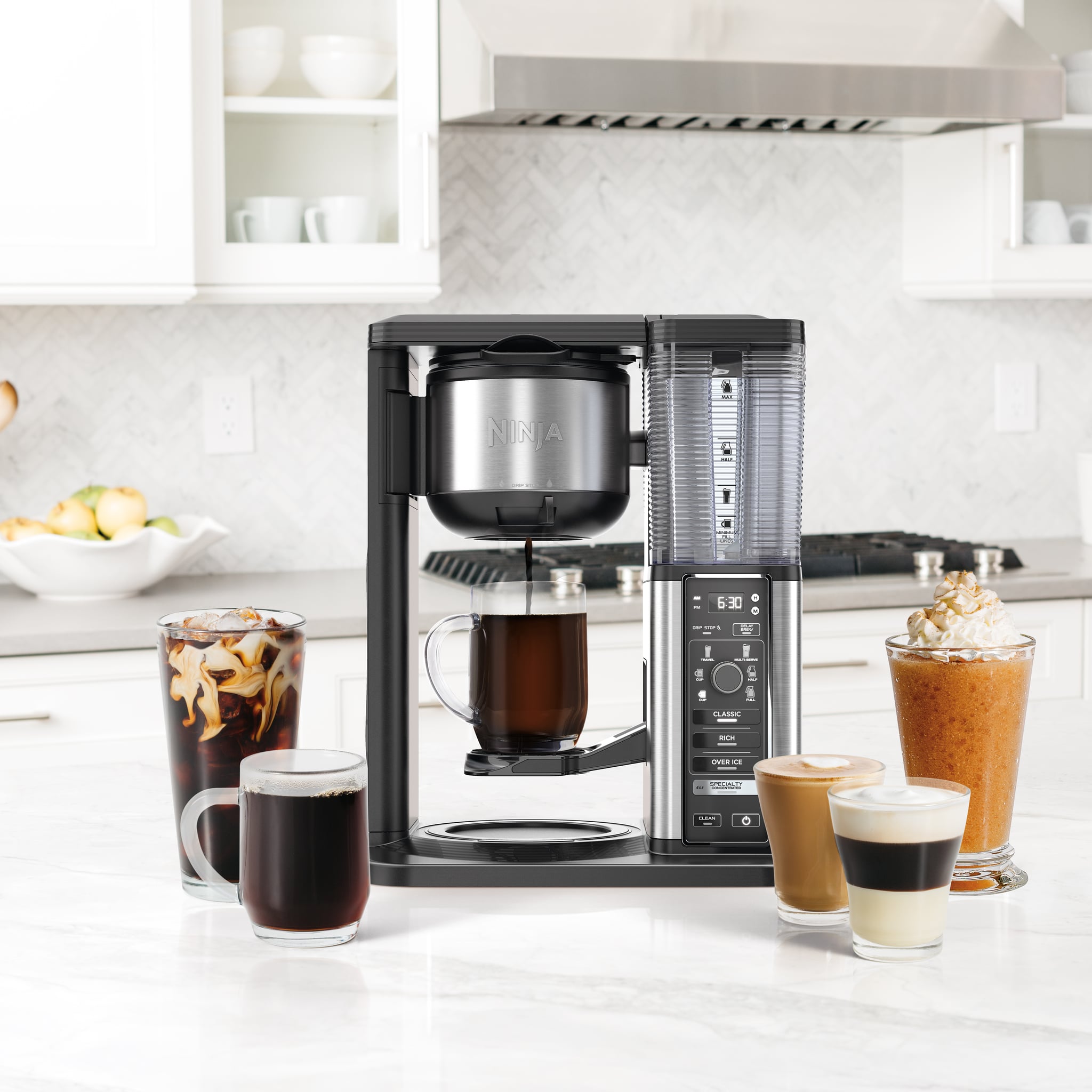 Image Source: ninjakitchen.com
When the pandemic started, I, like many people, started working from home full time. And this very big change of pace quickly made me realize how much I missed one of the smallest joys in life: experiencing coffee outside the home. I missed grabbing a specialty beverage from a cafe or ordering a brew after a satisfying lunch with co-workers. Heck, I missed everything outside of the lackluster cup of joe my pod-based system was greeting me with every morning.
I'd been wanting to try the Ninja Specialty Coffee Maker ($170) for a while and reached out to Ninja for a sample for the purpose of this product review. Let's just say it was the best decision I have made in a long, long time. Hand to heart, this coffee maker has changed my life for the better. Here's how:
It Has Helped Me Reduce My Carbon Footprint
OK, I knew pods were bad, but I didn't realize just how bad until I switched to the Ninja and said goodbye to plastic pods for good. I produce so much less waste using paper filters and sometimes I don't even use those! That's right — no filters. This coffee system comes pre-loaded with a reusable mesh filter, making your morning cup 'o joe much, much more eco-friendly.
It Makes Some Seriously Good Coffee
I didn't realize just how badly my old coffee system was burning my coffee until I started using the Ninja Specialty coffee system. Using the included measuring scoop, I can brew the perfect cup (or travel mug or pot — the sky is the limit!) of java every single time. Life is too short to drink mediocre coffee.
It Has Elevated My Home and Made Coffee Brewing an Experience
It's been several months and I still look forward to making my coffee every single day. There's something special about the experience of deciding what kind of beverage I want (Cappuccino? Iced Coffee? Latte? Rich brew with a splash of almond milk?) and crafting it myself. I love being able to choose the amount I'm brewing (down to the cup size) as well as the strength of the brew. The built-in milk frother alone has been a Godsend. Prepping the coffee is no longer a chore — it's an experience.
It's Saving Me Serious Money
Ditching my pod-based system was wallet blessing number one. The second was officially saying goodbye (well, more like, "see you less") to cafes and coffee shops.
While I received this product by reaching out to the brand directly, it's an appliance that I would buy again . . . and again and again. In fact, I'm already trying to figure out if there is anyone on my Christmas list who could use a new coffee system. While the price is a little more than some may want to spend on a coffee system, it's certainly an investment for your home and the atmosphere you're seeking to cultivate in your space. I know for me, the more joy I can bring into my home these days, the better.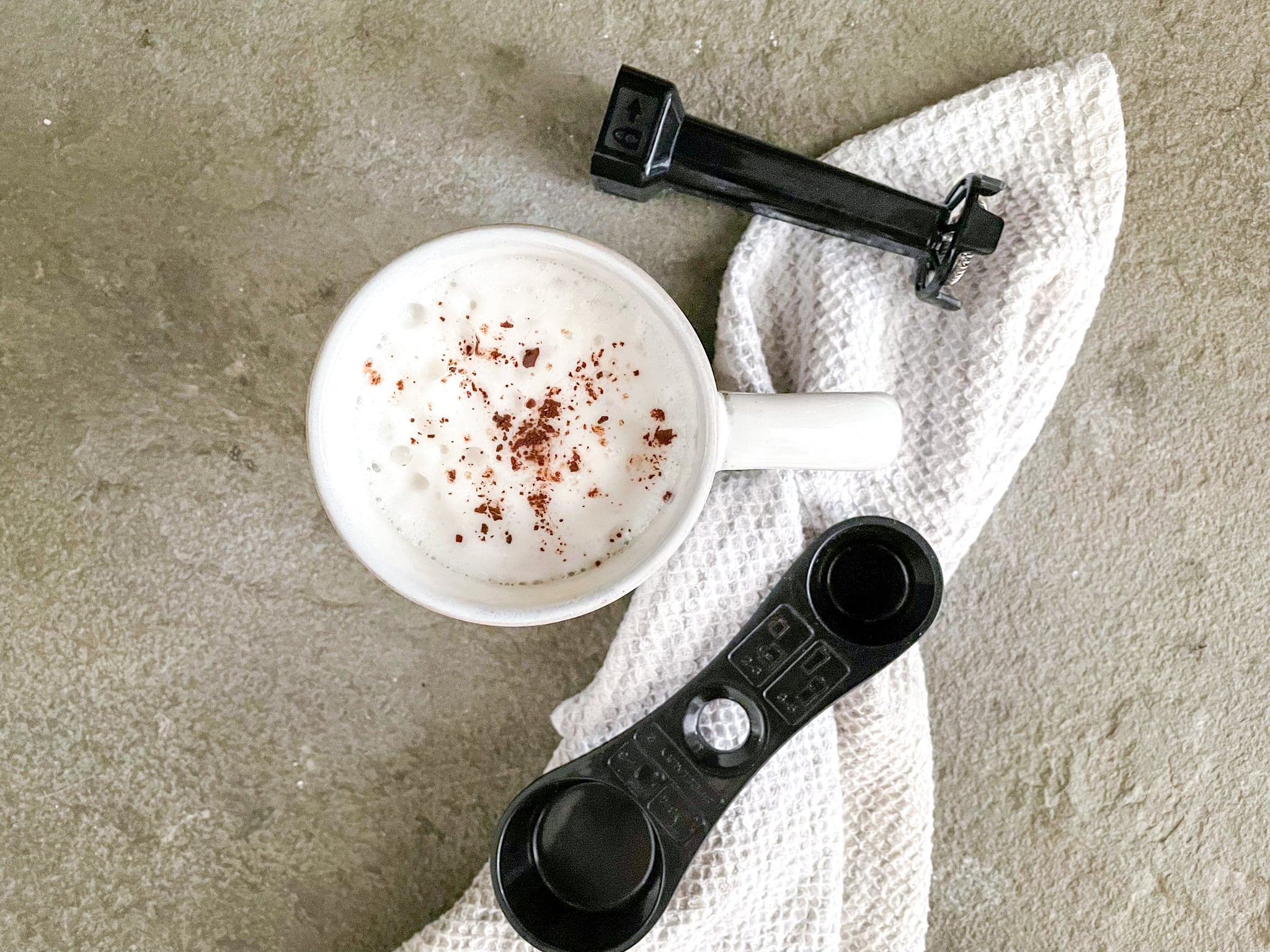 Image Source: POPSUGAR Photography / Emilee Janitz