Nutella Loaf Cake Recipe With Photos
Banana Bread Who? This Easy Nutella Loaf Cake Is Far Superior Because . . . Nutella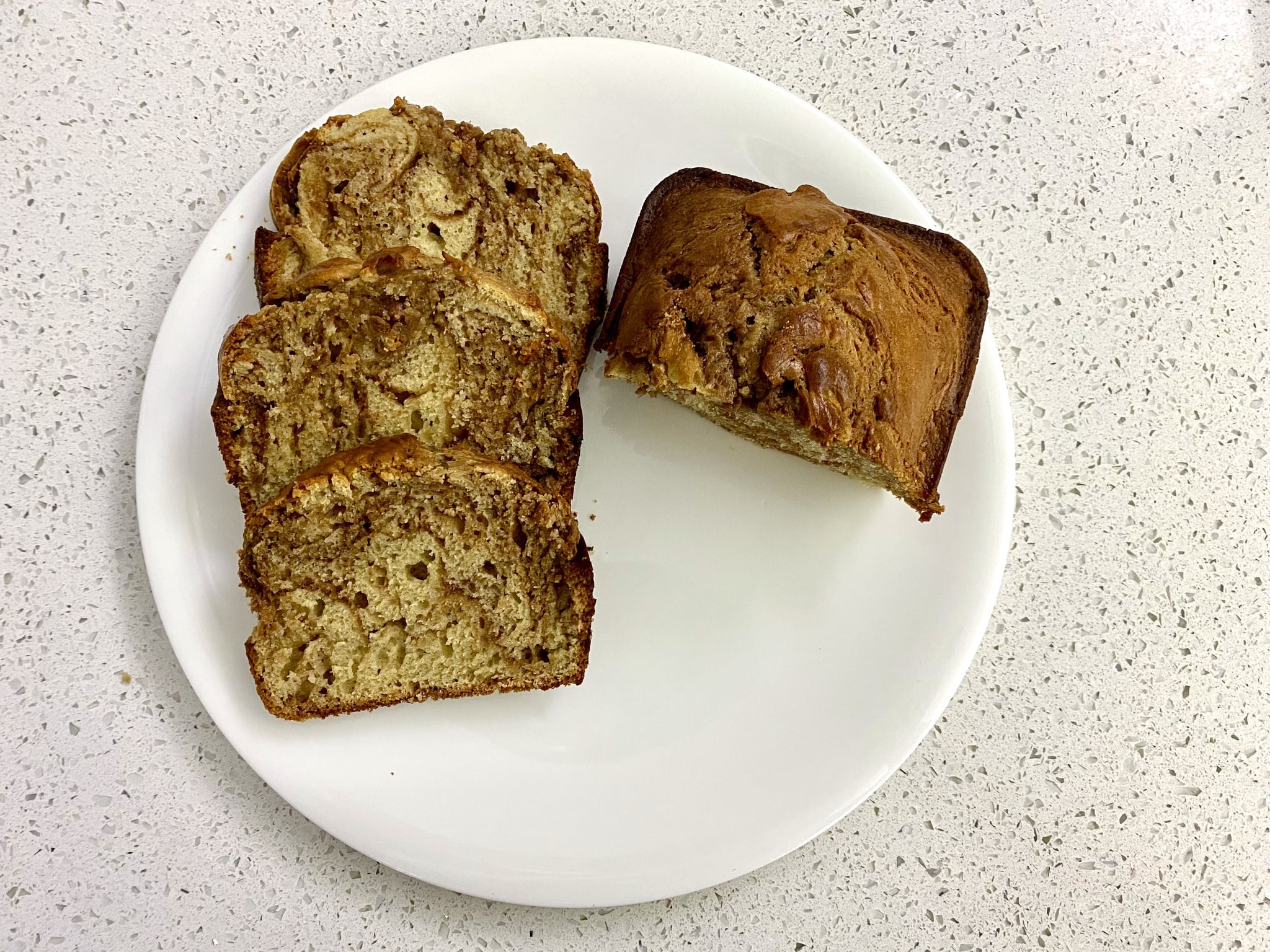 How many loaf cakes and bread recipes can one person make in a month? Don't worry, I'm on a mission to find out and will report back. After indulging in pancake bread (amazing), peanut butter bread (weird but good), zucchini bread (surprisingly delicious), and of course banana bread (had to), I've moved on (and up) to — wait for it — Nutella yogurt loaf cake. Yes, my friends, that is correct: there is a loaf recipe that exists with Nutella in it.
As someone who is by no means an avid baker (I know the list of breads I've made seems extensive, but I assure you I only opt for easy recipes), I was exceptionally thrilled with how simple and delicious this recipe is when I spotted it on food and travel blogger Christy Wang's Instagram. And again, Nutella. The prep is extremely easy, and the only hard part is waiting 45 minutes to an hour for the loaf to bake so you can enjoy! See the full recipe below, but be warned: you're probably going to want to make this every week from now on for dessert, a snack, breakfast, what have you.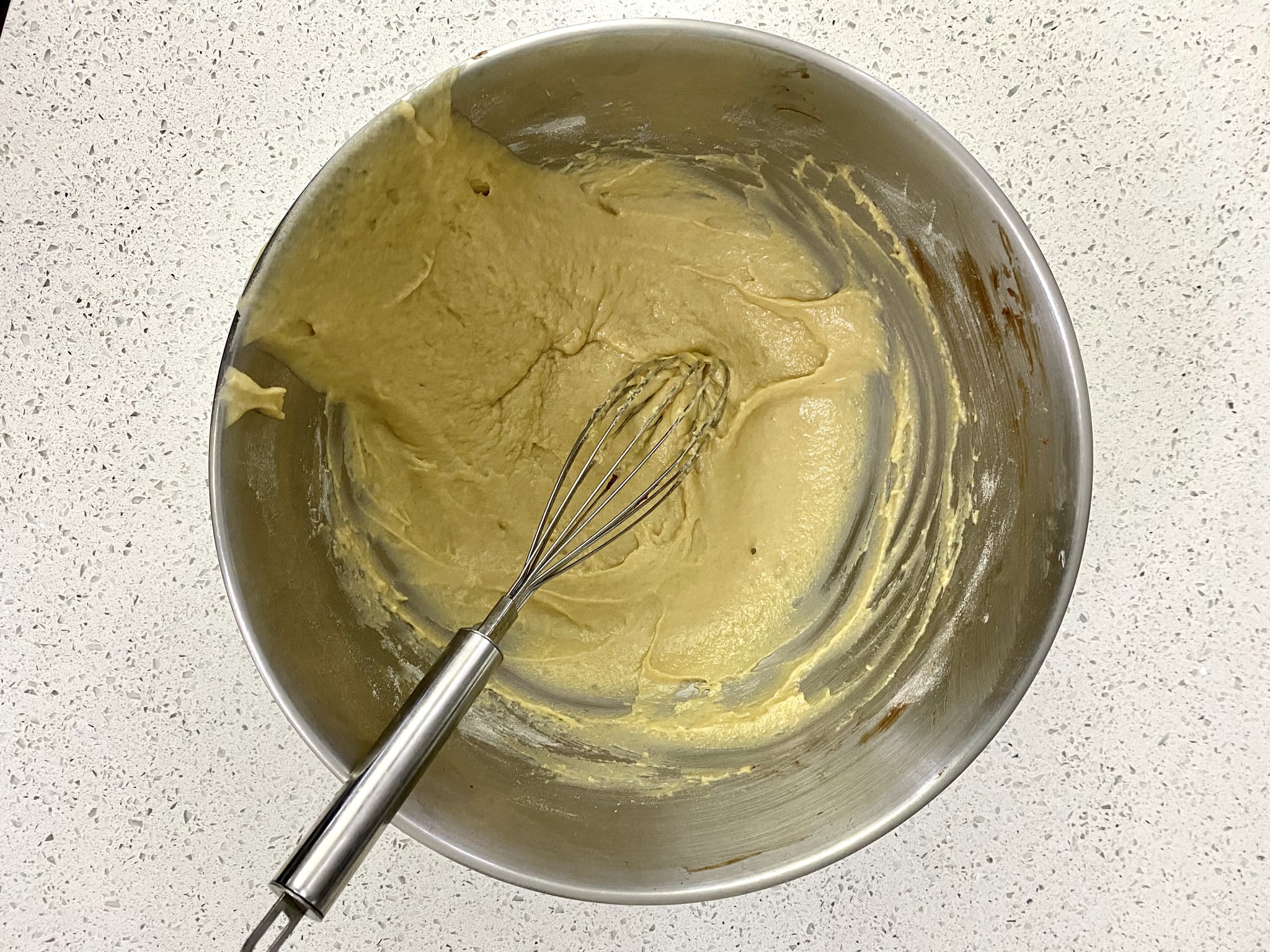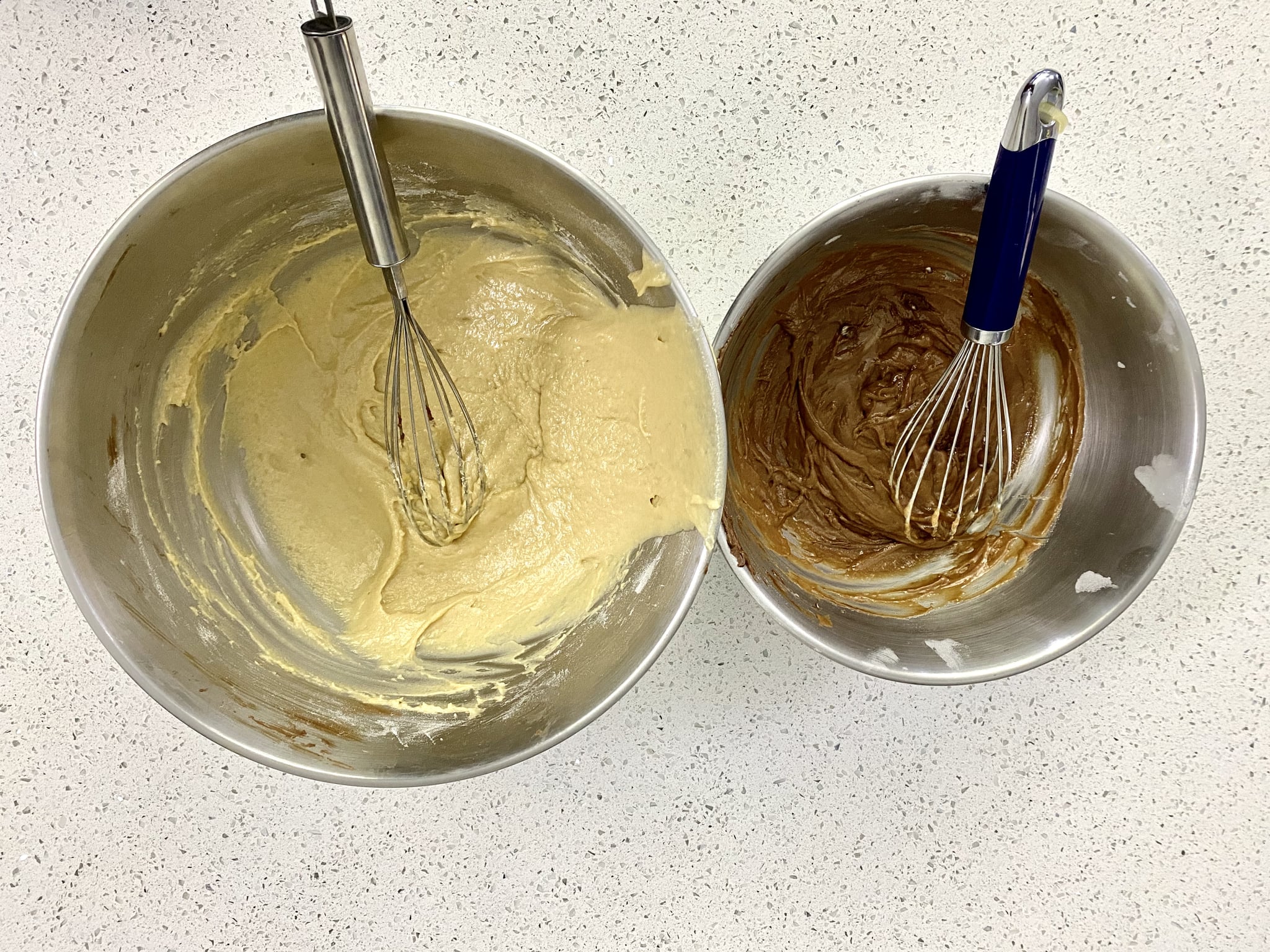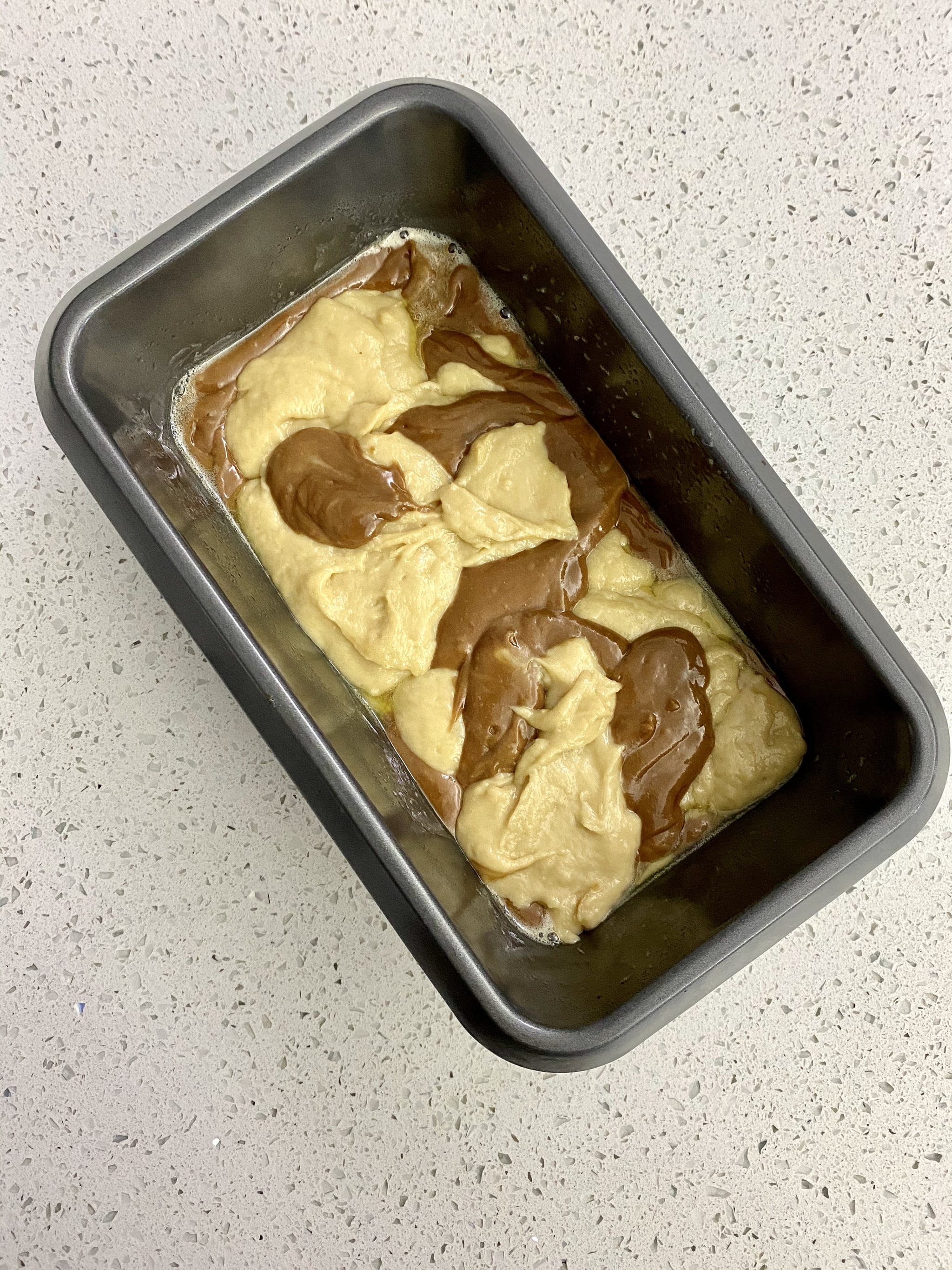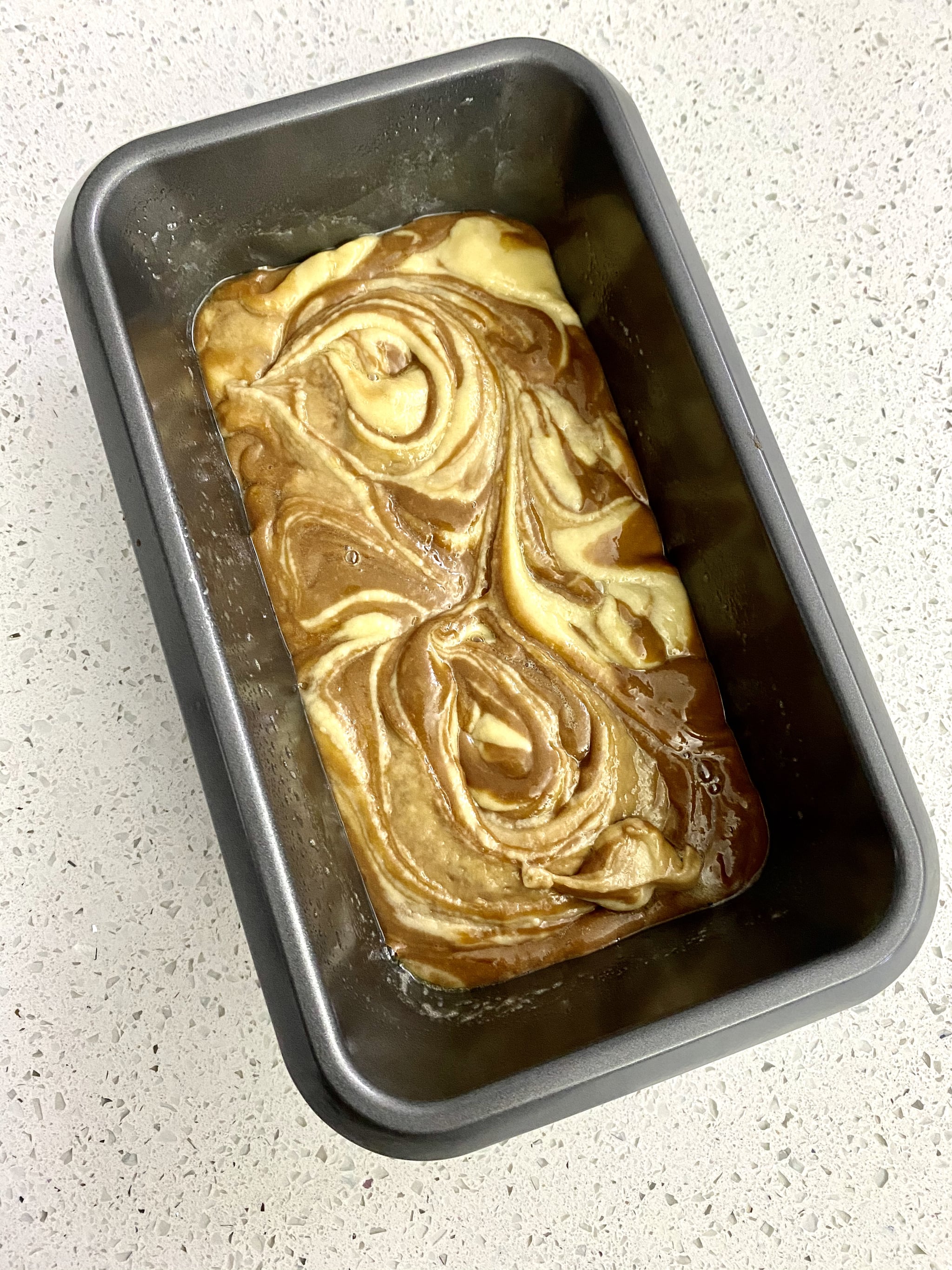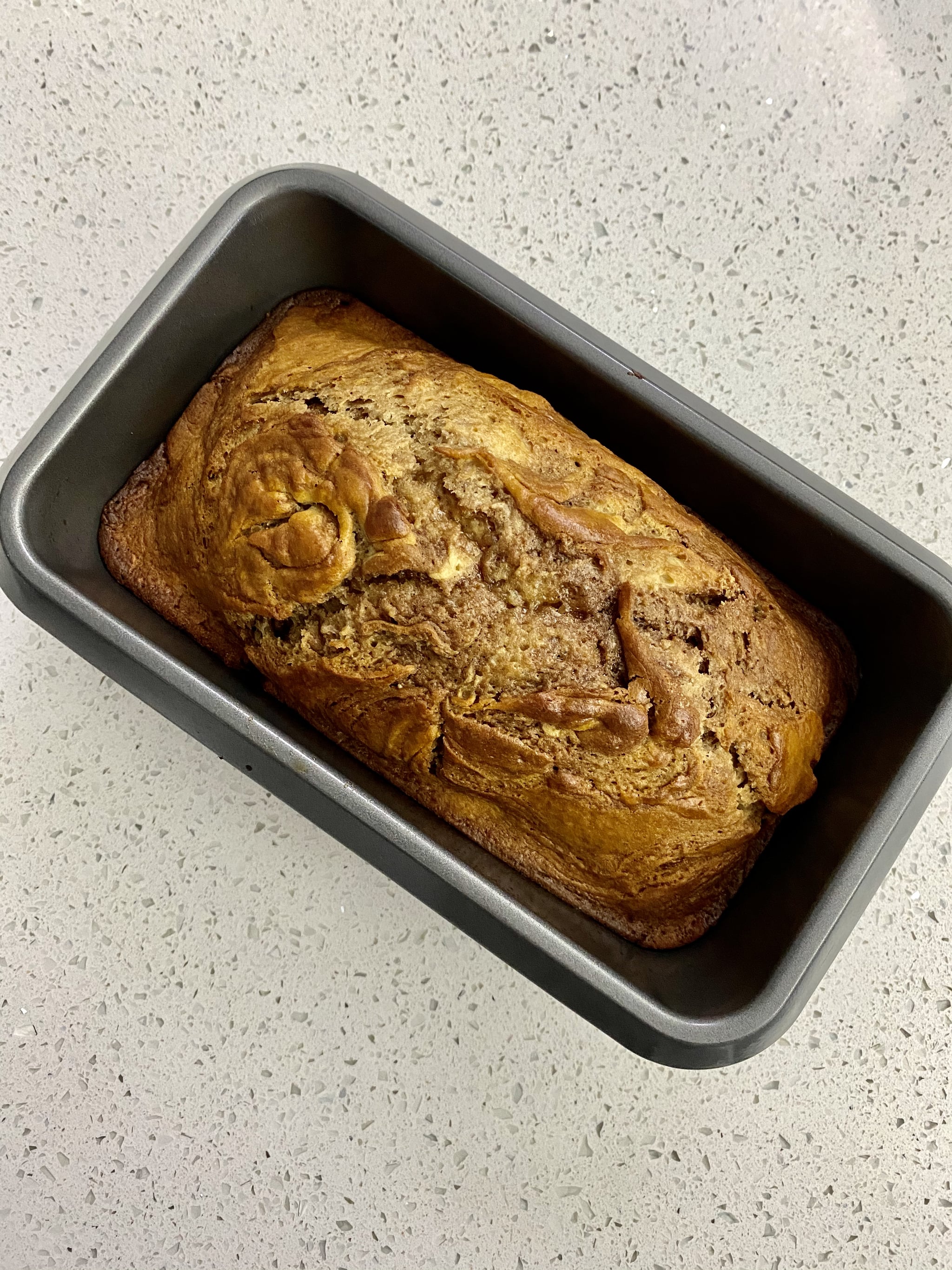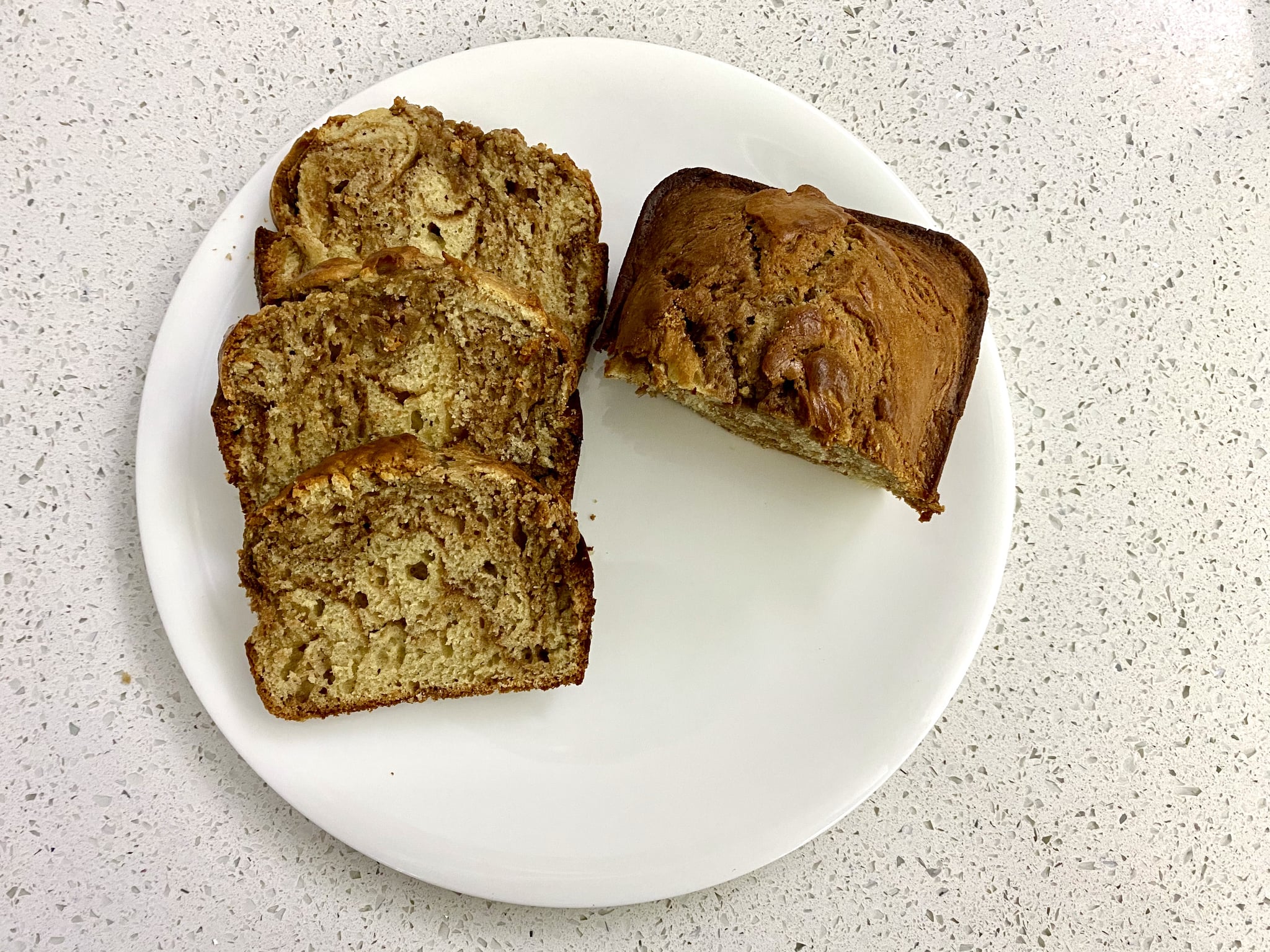 Nutella Loaf Cake
Christy Wang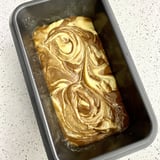 Ingredients
2 cups all-purpose flour
3/4 cup sugar
1/2 teaspoon baking soda
1 teaspoon baking powder
1/2 teaspoon salt
2 eggs
1 teaspoon vanilla extract
1/3 cup canola or vegetable oil
1 cup plain greek yogurt (I opted for 2% but full and nonfat should work fine too)
1/3 cup Nutella
Directions
Preheat oven to 350°F.
Lightly coat your 9x5 loaf pan with vegetable oil (I used canola oil and it worked fine).
In a large bowl, whisk together eggs, sugar, vanilla extract, oil, and greek yogurt until smooth.
In a separate bowl, mix together dry ingredients (flour, baking soda, baking powder, salt).
Add the flour mixture to the wet mixture and whisk until combined.
Pour half the batter into a different bowl and mix the Nutella in.
Scoop large spoonfuls of batter into loaf pan alternating between the two mixtures.
Take a knife or skewer (anything that will reach through to the bottom of the pan) and draw two figure eights deep into the loaf to create your swirls.
Bake until a toothpick comes out clean, about 45 minutes to an hour.
Let loaf cool in pan for 15 minutes and enjoy!
Information
Total Time

19 minutes, 59 seconds
Image Source: POPSUGAR Photography / Zareen Siddiqui