Gluten-Free Chocolate Chip Brownie Recipe
Nope, These Gluten-Free Peanut Butter Brownies Didn't Last 1 Weekend in My House
As POPSUGAR editors, we independently select and write about stuff we love and think you'll like too. If you buy a product we have recommended, we may receive affiliate commission, which in turn supports our work.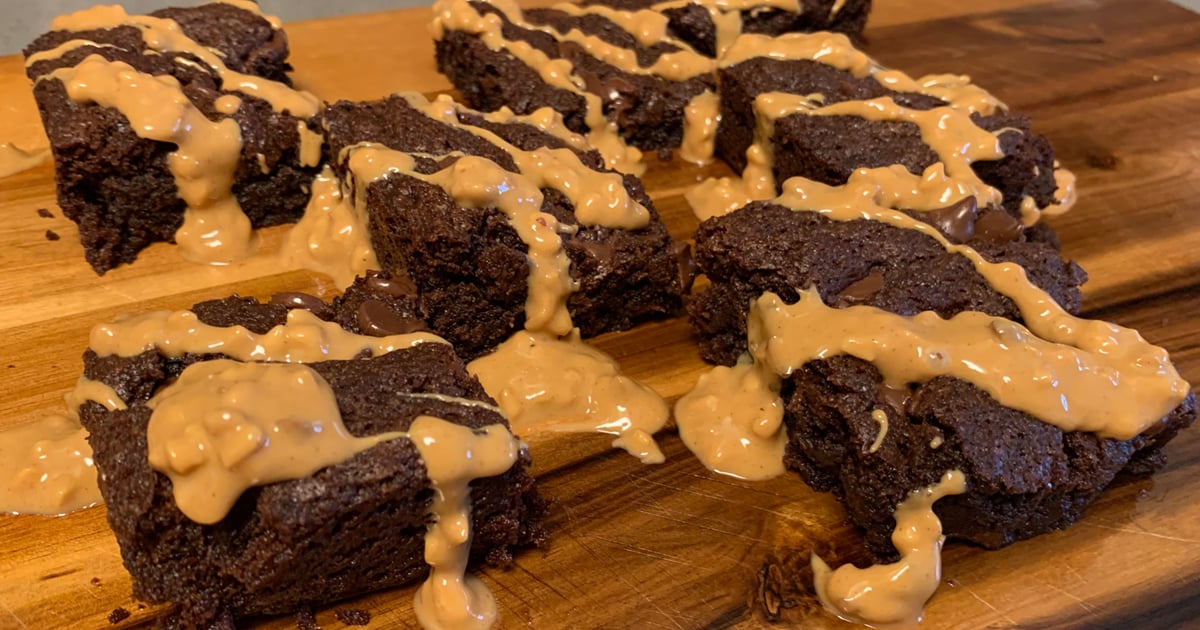 Image Source: POPSUGAR Photography / Chanel Vargas
Brownies can make or break a sundae. On their own, they're soft, rich, and chocolatey. But pair them with a scoop of ice cream or crumble them over some hot chocolate with whipped cream and they're basically dessert perfection. So when I saw that Partake Foods had released a gluten-free brownie mix that only called for two more ingredients, I had to put it to the test.
With the oven preheated to 350° Fahrenheit, I broke out my favorite mixing bowl and got to work combining the baking mix with two ingredients: water and a "neutral-tasting oil" (I opted for coconut oil). The base of the baking mix was made with buckwheat flour, oat flour, cassava flour, and tapioca flour, which have individually given me iffy textures on breads and desserts in the past. But I stuck with the process and was happy to see that the mix even included mini chocolate chips. Of course, that didn't stop me from topping the batter with more chocolate chips before popping the pan into the oven.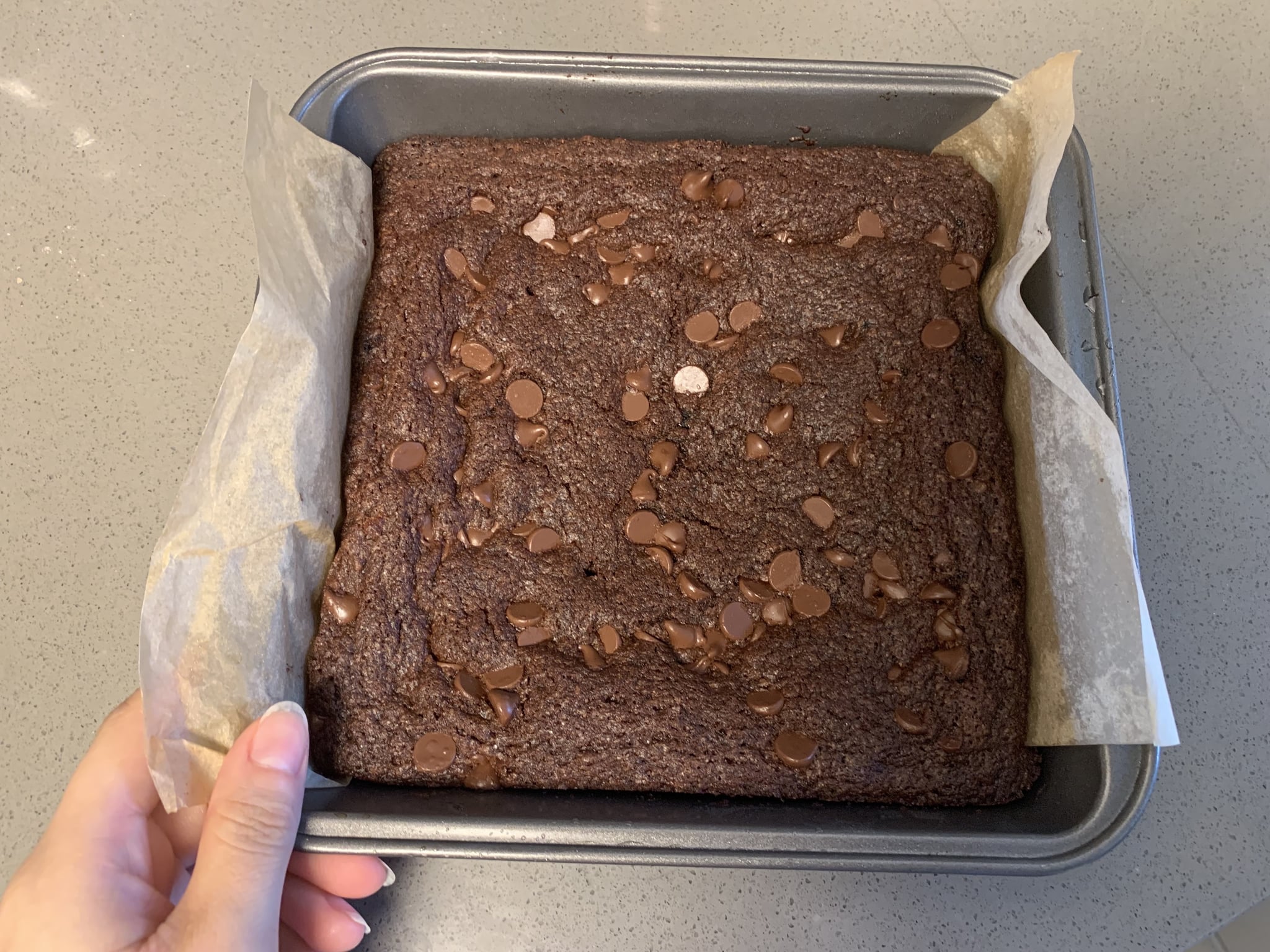 Image Source: POPSUGAR Photography / Chanel Vargas
I prefer fudgy brownies over cake-like brownies so I kept mine in the oven closer to the minimum baking time of 25 minutes and let them cool for about 20 more minutes once they were done. When it came down to the taste test, the brownies were flavorful, crumbly, and had a rich chocolate flavor that paired deliciously with the chunky peanut butter I drizzled over the top. They were a little crumbly (Read: eat them with a fork) and oily but the outside formed a nice, crispy layer and the center was fluffy and gooey thanks to the extra chocolate chips. I could also see these working with a light caramel drizzle, some whipped cream, or crumbled over a bowl of your favorite ice cream.
If I had to rank these among all the other gluten-free brownies I've tried in my life, they'd definitely make the top five. Now the only real question is, will I be having an edge piece, a center piece, or a corner piece next time? Take a peek at my finished gluten-free brownies made with the Partake Foods Brownie Mix ($24) here and check out how to make the ooey-gooey dessert for yourself ahead.
Partake Foods Gluten-Free Chocolate Chip Brownies
Partake Foods
Ingredients
1 package Partake Brownie Mix
3/4 cups neutral-tasting oil
1/2 cup water
1/4 cup smooth or chunky peanut butter (optional)
Directions
Preheat the oven to 350° Fahrenheit.
Grease an 8-inch square pan and line it with parchment paper.
In a medium-sized bowl, whisk together the oil and water.
Add the entire package of Partake brownie mix and stir until nicely combined.
Using a spatula, spread the batter evenly in a greased pan.
Bake for 25 to 30 minutes — closer to 25 for fudgy brownies and closer to 30 for cakey brownies.
When a toothpick inserted in the center of the brownies comes out clean, remove the baking pan from the oven.
Allow the brownies to cool for about 20 minutes before slicing.
Once the brownies are cool enough, you can drizzle them with runny peanut butter (melted in the microwave for 20 seconds) and enjoy!
Information
Category

Desserts, Brownies

Yield

19 small brownies

Prep Time

5 minutes

Cook Time

30 minutes

Total Time

34 minutes, 59 seconds
Image Source: POPSUGAR Photography / Chanel Vargas