Hershey's Chocolate Spreads Review
The Craziest Stuff We Dipped in Hershey's New Chocolate Spreads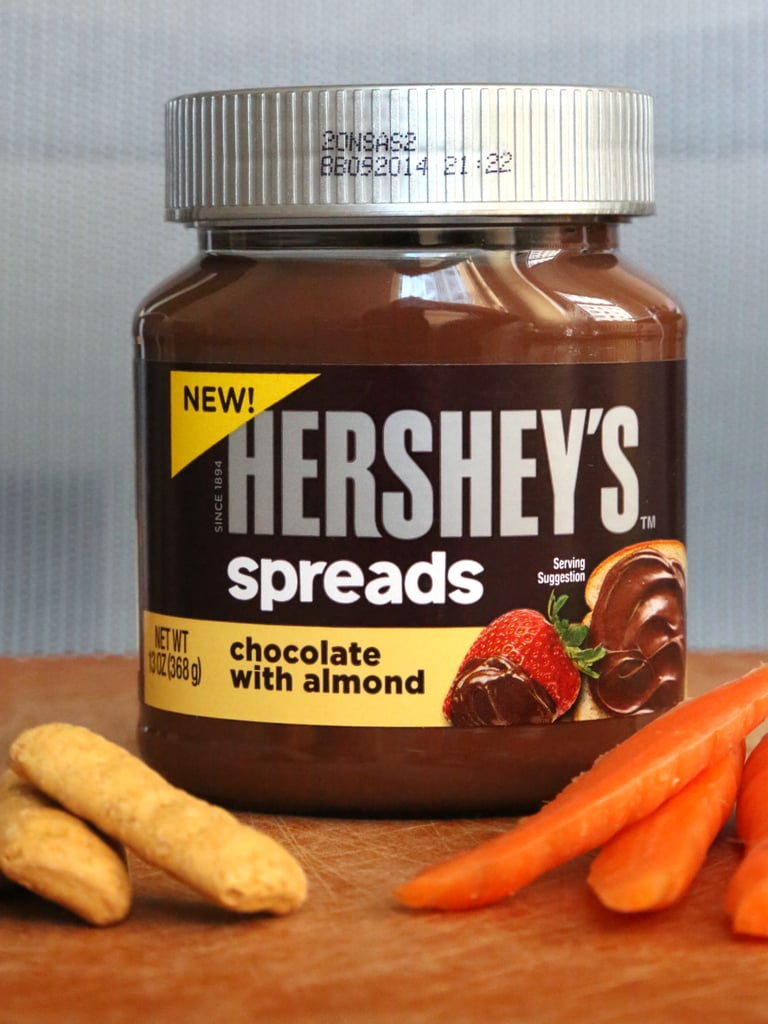 This almond spread has the added bonus of tasting roasted. Though the intensity of the chocolate could have been boosted, it didn't stop tasters from wanting more of it. Several admitted they preferred the chocolate with almond to the hazelnut, and the scores back up that claim.
Conservative pairing: Honey graham crackers. The toasted honey flavor rounds out the nuttiness of the spread.
Crazy pairing: Carrots. Like an unexpectedly good wine pairing, the sweetness of the vegetable goes well with the sweet spread.