See Starbucks's New Color-Changing Confetti Cups!
Starbucks's New Color-Changing Confetti Cups Are Here to Bring the Fun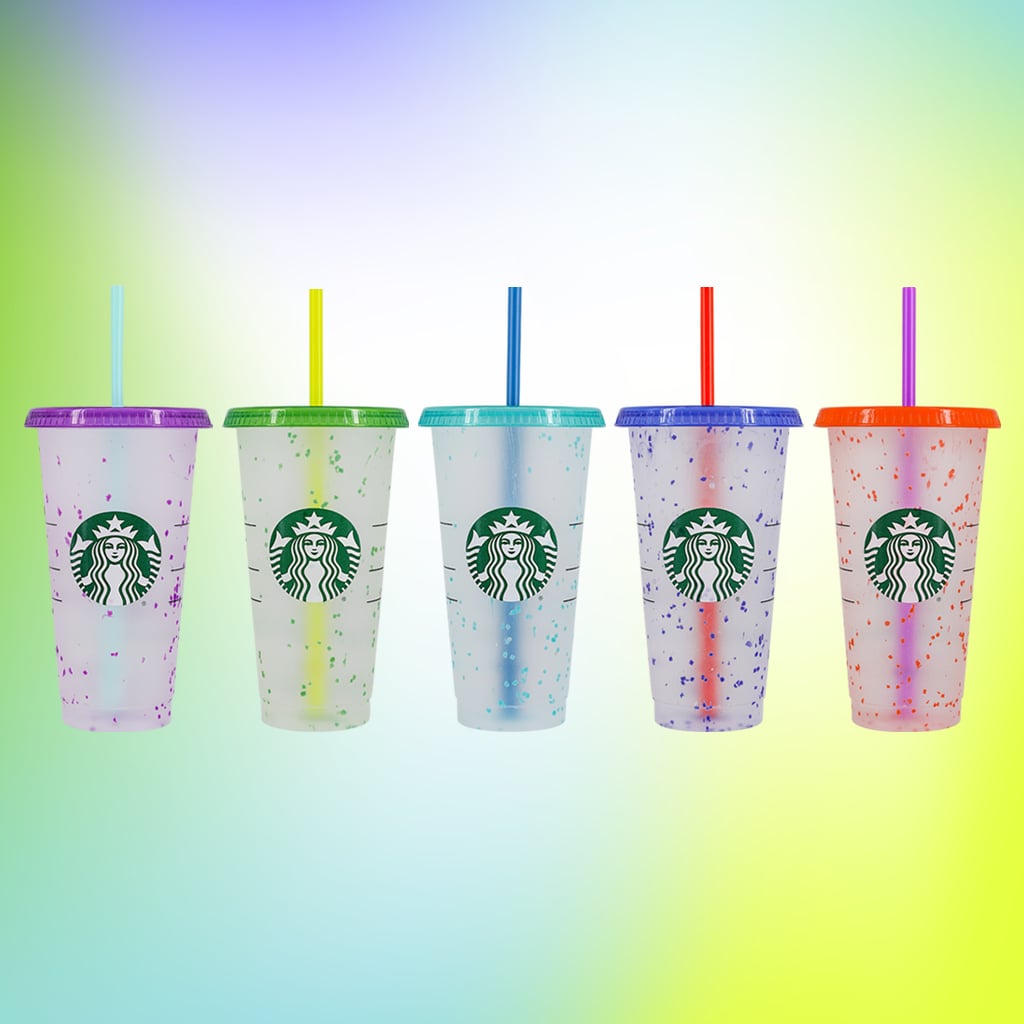 Pinkies up, because it's time to celebrate Starbucks's newest reusable products: meet the Color-Changing Swirl Cup and the Color-Changing Confetti Cup Set! Available in the US now until supplies last, both of these dreamy new products feature cups that magically change color when they're filled with the iced beverage of your choice (hello, cold brew). Let us first introduce you to the the Color-Changing Swirl Cup. This cute tumbler is only $5, and boasts the most gorgeous array of colors. Complete with an orange lid and mint green straw, this cup is about as cute as it gets.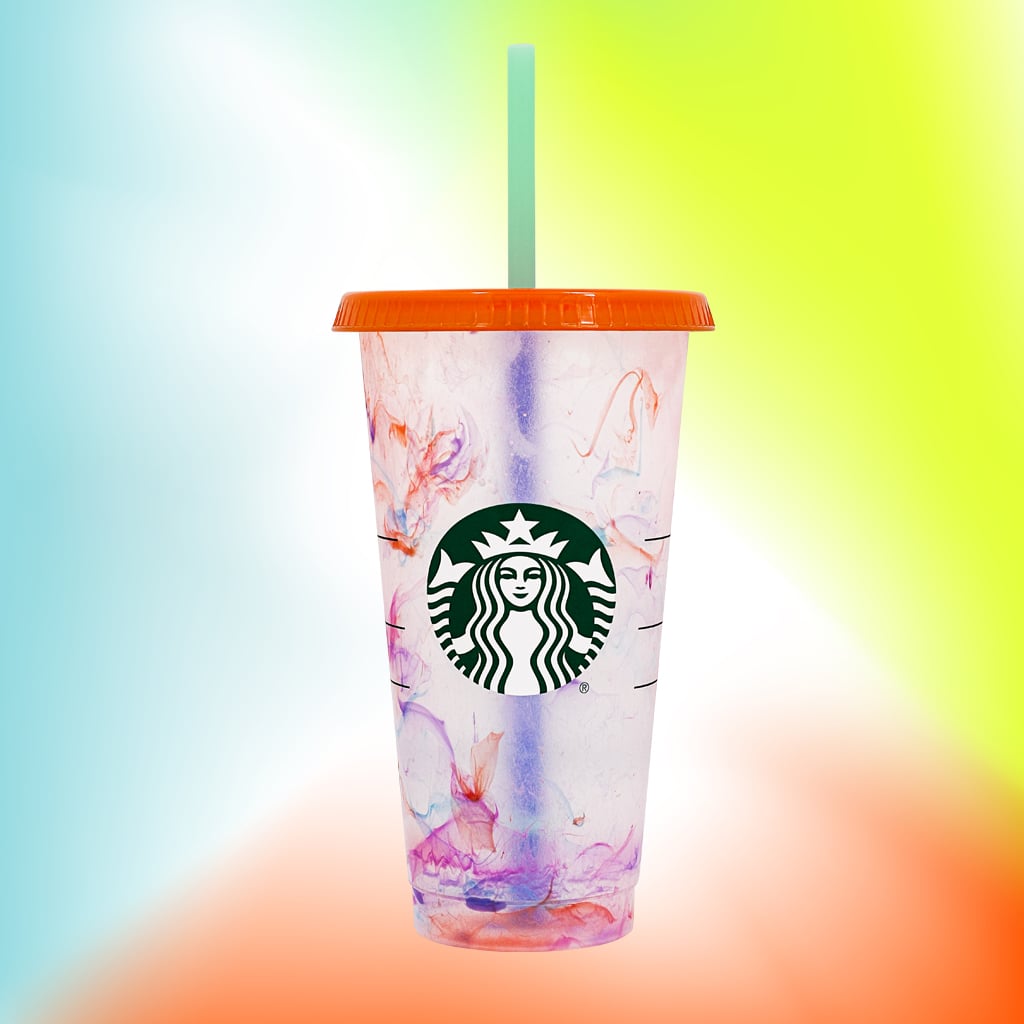 As for the reusable Color Changing Confetti Cold Cups, this five-pack is just $20, and it comes with purple, green, teal, blue, and red tumblers that are too cool too pass up. Using heat-sensitive patented technology, the cups display a colorful burst of confetti while they change colors, and what could be better?! Perfect for early morning coffee runs, happy hours, and everything in between, this set will be home to all your favorite drinks.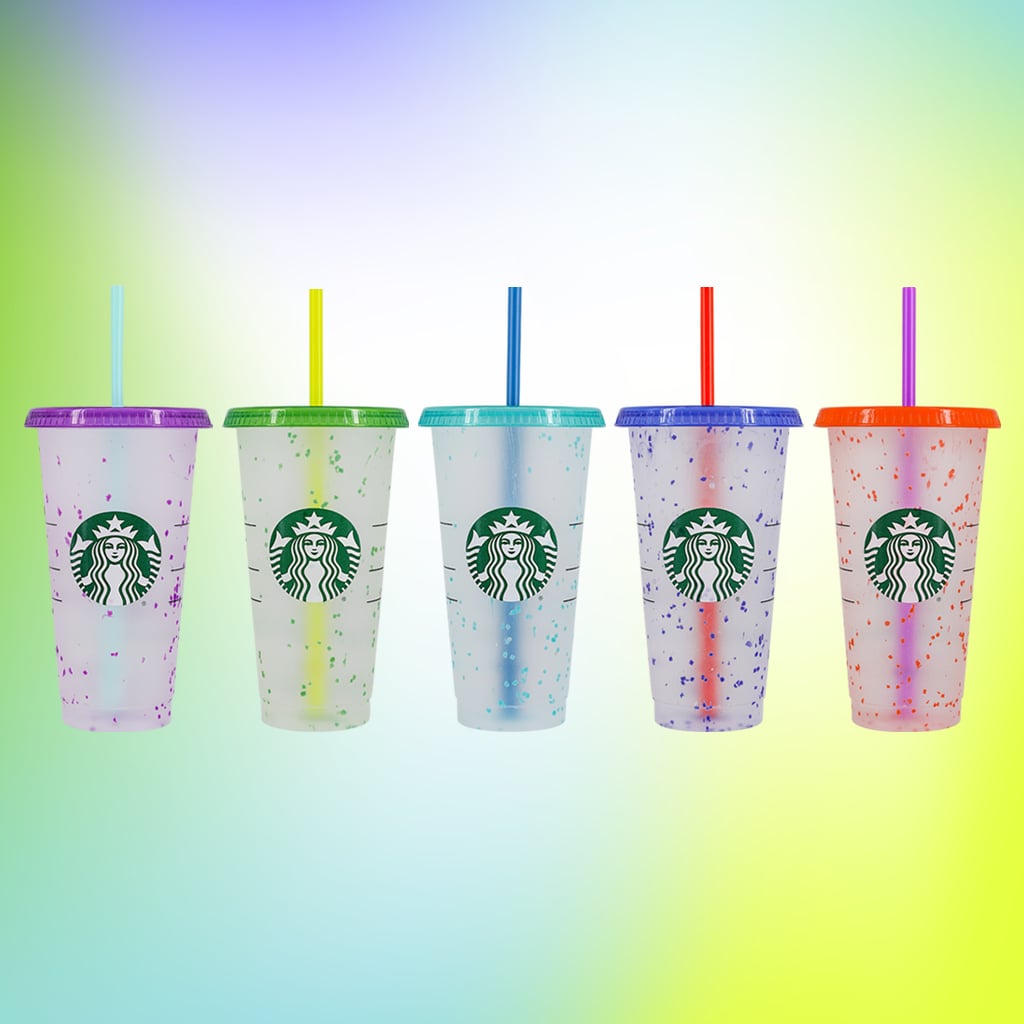 As for the UK, Starbucks is also selling Color-Changing Confetti Cups for a limited time only. Complete with a bright blue lid and an eye-catching rainbow straw, it's already summer's newest and cutest accessory. Oh, and did we mention that all customers who bring their reusable cup to the store will be eligible for a 25 percent discount off their drink? Yes, please.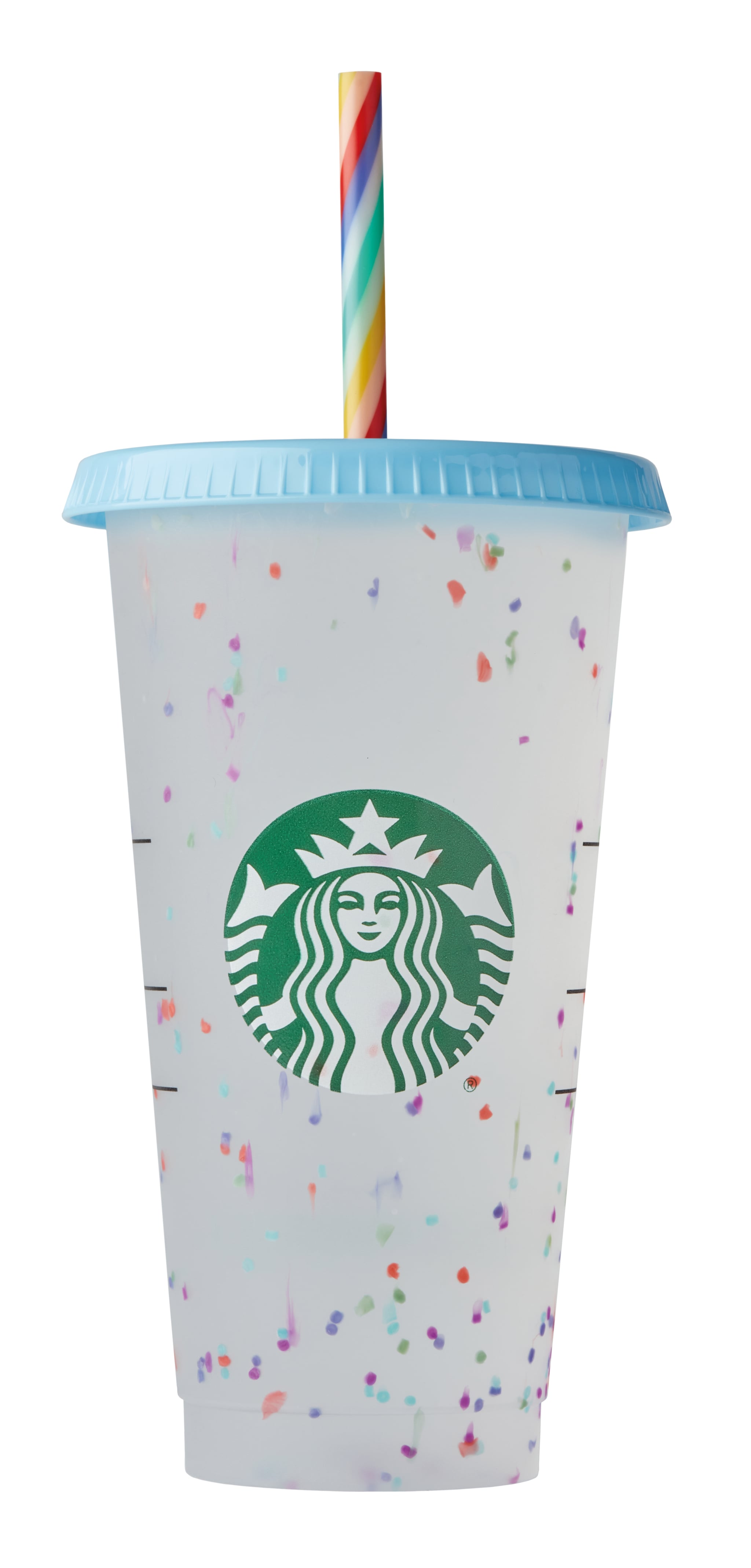 Starting at just $5, get one of these cups or sets before they're gone! These color-changing containers are the perfect picnic addition, and pair well with all your caffeine cravings, so cheers to them while you can! Pro tip: order the Strawberry Funnel Cake Frappuccino and have the barista put it in your new cup of choice. Confetti, it's time to shine!
Image Source: Courtesy of Starbucks