Starbucks's Pistachio Latte Has Returned For 2022
Are You as Hyped For the Return of Starbucks's Pistachio Latte as We Are?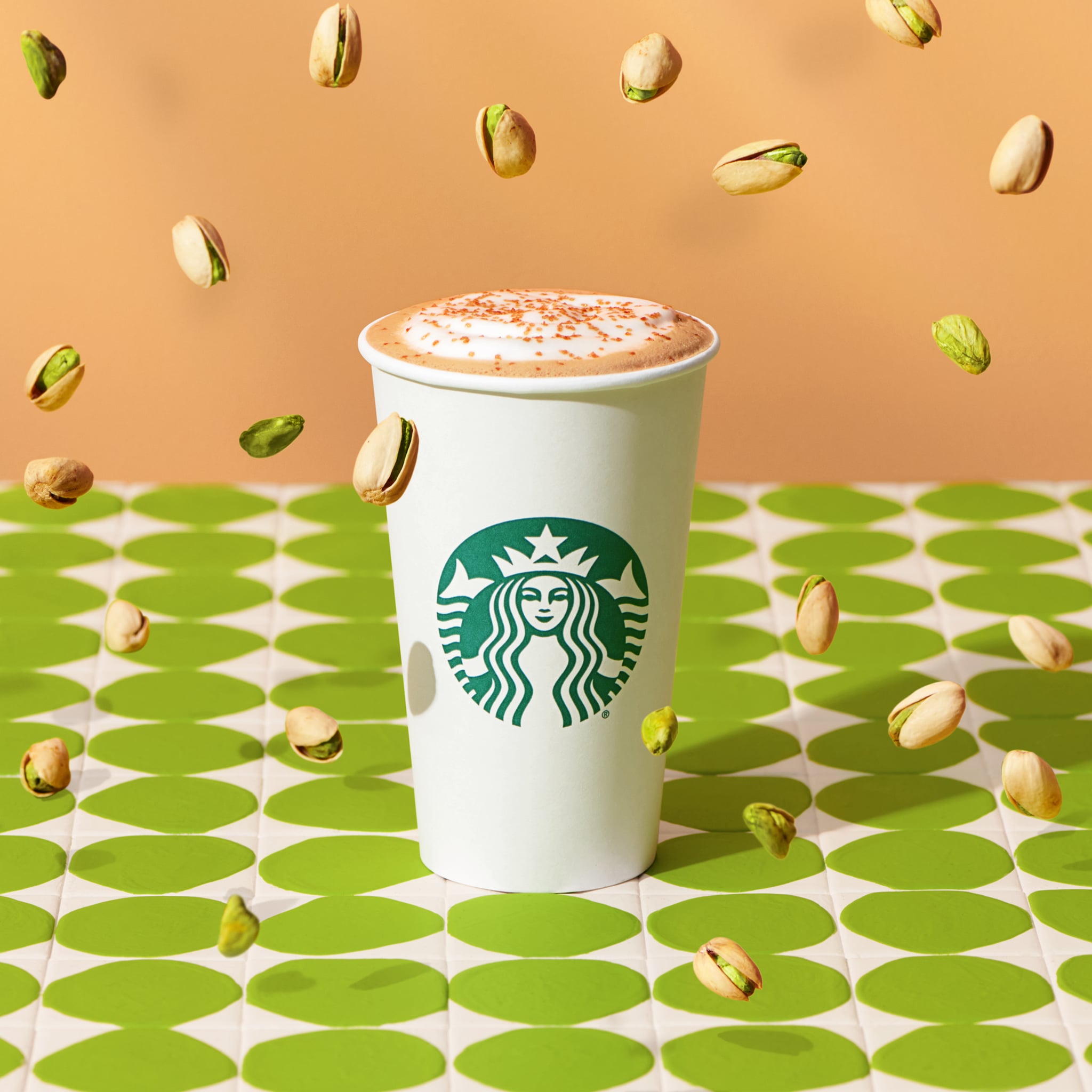 Starbucks seems to have found its niche in the latte world, from its Pumpkin Spice Latte to its Sugar Cookie Almond Milk Latte and all of the secret Starbucks menu lattes that fall in between. Though all are popular in their own right, one Starbucks latte in particular has garnered a loyal fanbase whose enthusiasm has prompted the coffee chain to release the drink for a second year. Yes, the Starbucks Pistachio Latte, a mashup of pistachio and rich brown butter paired with espresso and steamed milk, is back for another year by popular demand, and we can't wait to get our hands on it in all its milky, sweet glory.
One POPSUGAR editor tested one out for herself and described the Starbucks Pistachio Latte's taste as "nutty and comforting in just the right way," which sounds as amazing as we'd expect it to, no? Of course, you can pick this nut-infused latte up hot or iced and paired with any milk you desire at your local Starbucks — and the Pistachio Latte's special pistachio mixture can be pumped into any drink while supplies last. Luckily, there's no huge rush to sip on this right away; it's here all winter.
In addition to the return of its Pistachio Latte, Starbucks is also bringing back Meatless Mondays for the month of January, during which customers can enjoy $2 off the Impossible Breakfast Sandwich (made of plant-based sausage). It looks like you have yourself a breakfast of champions ready and waiting for you, Starbucks-lovers.
Image Source: Courtesy of Starbucks