Starbucks's Pistachio Latte Has Returned For 2023
Starbucks Has a New Pistachio-Flavored Drink on Its Menu, and We're Obsessed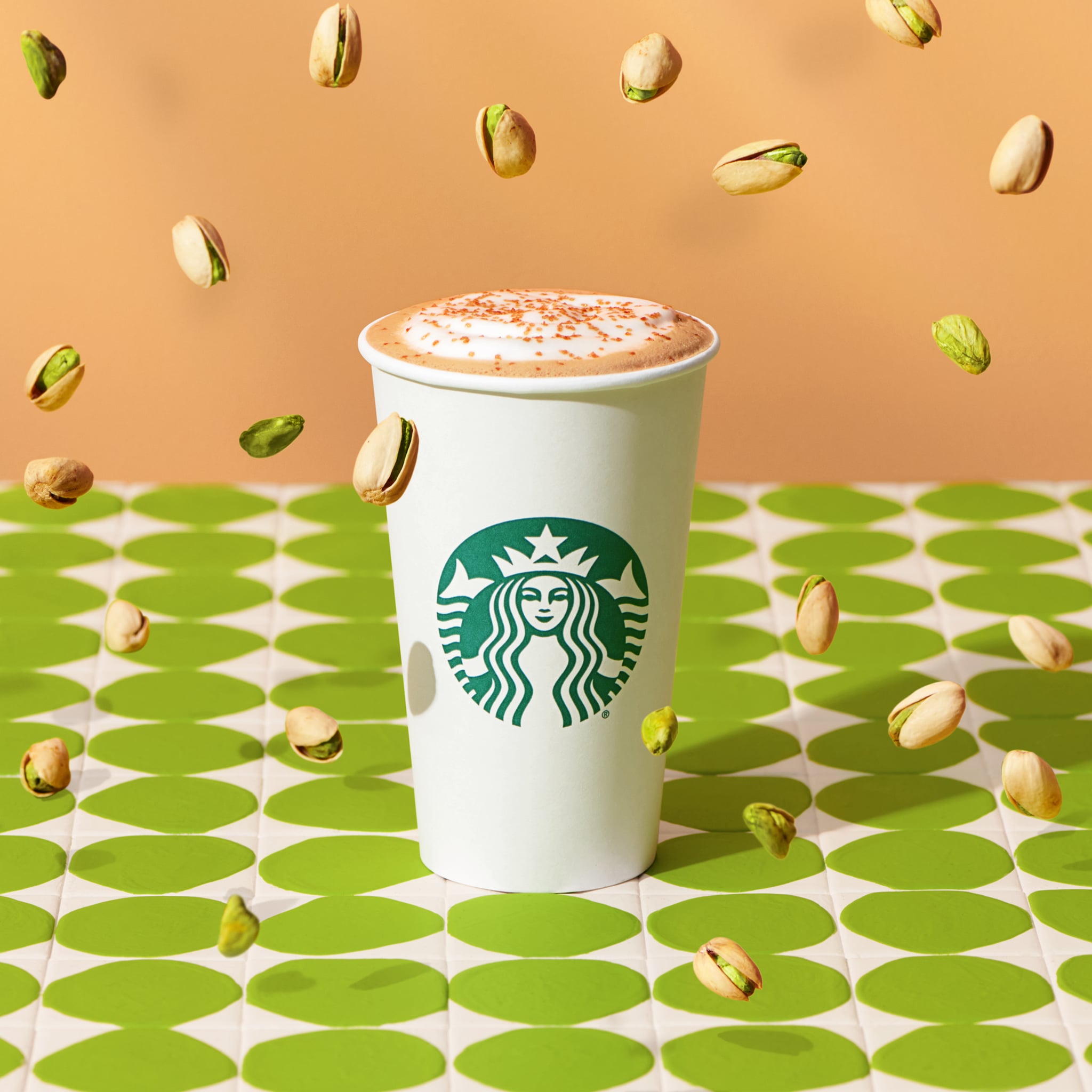 Starbucks seems to have found its niche in the latte world, from its Pumpkin Spice Latte to its Sugar Cookie Almond Milk Latte and all of the secret Starbucks menu lattes that fall in between. Though all are popular in their own right, one Starbucks latte in particular has garnered a loyal fanbase whose enthusiasm has prompted the coffee chain to release it for a third year in a row. Yes, the Starbucks Pistachio Latte, a mashup of pistachio and rich brown butter paired with espresso and steamed milk, is back for another year by popular demand, and we can't wait to get our hands on it in all its milky, sweet glory.
But that's not the only pistachio drink we're currently adding to our Starbucks order. As of January 2023, the menu will also include a Pistachio Cream Cold Brew. And honestly, we love to see it.
While the Starbucks Pistachio Latte tastes "nutty and comforting in just the right way," the Pistachio Cream Cold Brew is just as tasty. It's sweetened with vanilla syrup and topped with pistachio cream foam and salted brown butter sprinkles. Of course, the Pistachio Latte can be hot or iced and paired with any milk you desire at your local Starbucks, but the Pistachio Cream Cold Brew is only served, well, cold.
Luckily, there's no huge rush to sip on this right away; it's here all winter (or as long as supplies last). In addition to the debut of the Starbucks Pistachio Cream Cold Brew, the coffee chain is also bringing back the red velvet loaf. It looks like you have yourself a breakfast of champions ready and waiting for you, Starbucks-lovers.
Image Source: Courtesy of Starbucks