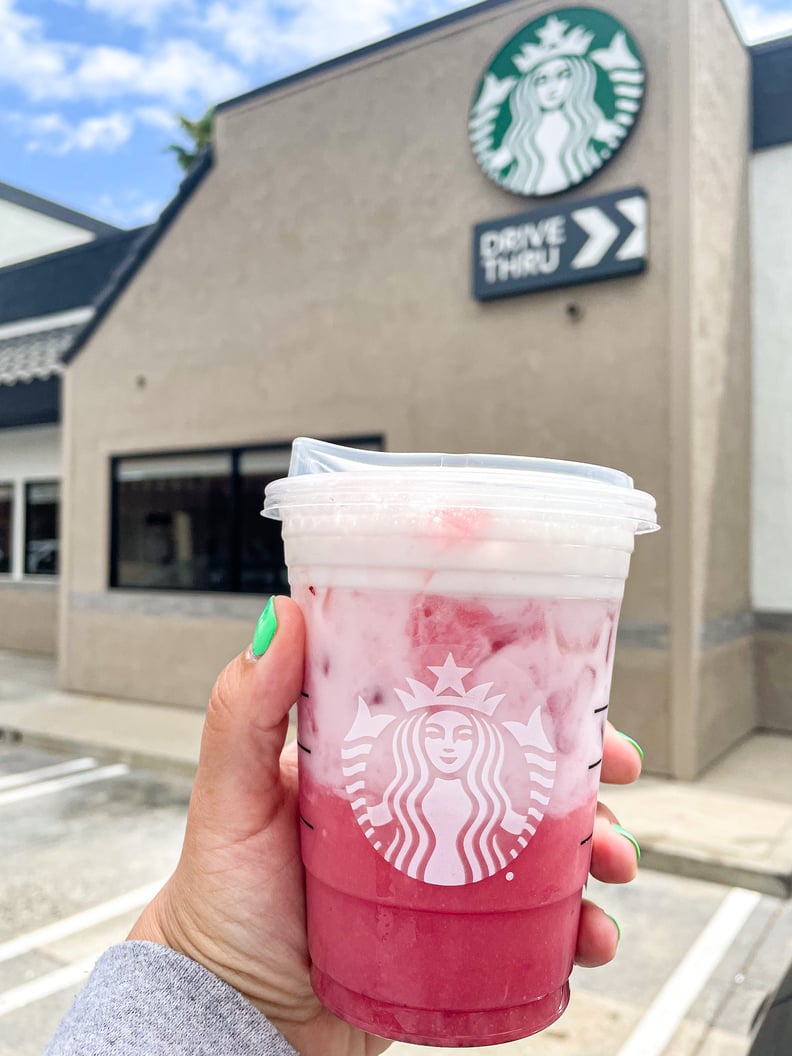 POPSUGAR Photography | Emily Weaver
POPSUGAR Photography | Emily Weaver
Starbucks's secret menu is almost as well-known as their in-store menu, and a large part of that is thanks to the virtual baristas on social media, who are constantly re-inventing the wheel. A French Toast Shaken Espresso? Genius. A peach-hued icy beverage coined Fuzzy Peach Refresher in honor of Justin Bieber's song "Peaches"? Legendary! A few Starbucks scientists are even concocting drinks that taste like our favorite summer cocktails, such as a Piña Colada, for example. Now that's a trend we can get behind.
Pegged as this summer's go-to beachside drink, Starbucks's secret Pink-A-Colada is a fun, pinkalicious twist on the boozy pineapple classic, the Piña Colada. Created by totallythebomb.com's Catie Ehret, this iced beverage plays on all the flavors of a Piña Colada with a splash of strawberry, but sans the booze and in this case, caffeine, too. Guaranteed to make you feel like you're somewhere tropical, the Pink-A-Colada is what sunny day dreams are made of. Here's how you can order the strawberry-pineapple drink at your local Starbucks:
Start by ordering a Venti Pink Drink without inclusions.
Add four pumps of pineapple ginger syrup.
Ask for vanilla sweet cream cold foam blended with two pumps of pineapple ginger syrup and strawberry puree on top.
Give your barista a big thank you!
Though it's not the healthiest drink on the secret menu, it certainly checks off all the boxes on our summer drink wish list. If you want to order a Pink-A-Colada in a smaller size, I recommend asking for three pumps of pineapple ginger syrup for a grande (this is what I ordered) or two pumps and only one pump in the cold foam for a tall. We can only imagine how many of these we'll be spotting beach or poolside!