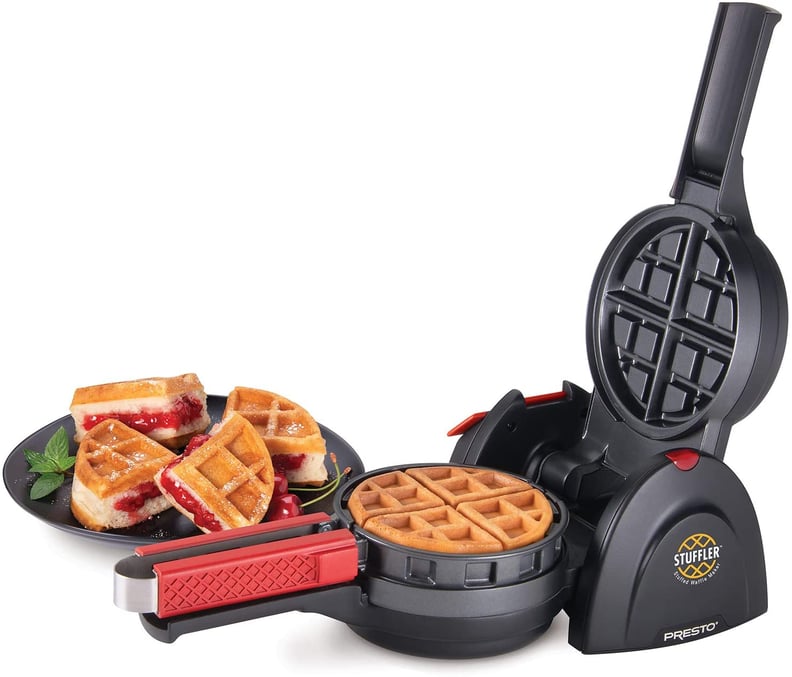 amazon.com
As POPSUGAR editors, we independently select and write about stuff we love and think you'll like too. If you buy a product we have recommended, we may receive affiliate commission, which in turn supports our work.
Even if you're more of a pancake person, I think we can all agree that waffles rank pretty high on the breakfast totem pole. Those who enjoy making Belgian waffles at home know how fun it is to customize waffle mixes with different ingredients and top them with everything from candy to fruit to whipped cream. But what if you could stuff your waffles to pack all your favorite ingredients into the warm and gooey center? Well, thanks to the popular Presto Stuffler Stuffed Waffle Maker ($49, originally $80) on Amazon, you can! Seriously, we're talkin' warm waffle sandwiches. We know, we're drooling too.
To use the waffle maker, all you have to do is pour in your batter, add your desired ingredients, pour in more batter on top, rotate 180 degrees to evenly cook, and enjoy! From fresh fruit to chocolate chips to peanut butter and even cheese, you can make sweet or savory waffles. Keep reading to shop the Stuffler and see videos of it in action, but just be prepared to have a serious waffle craving in about two minutes.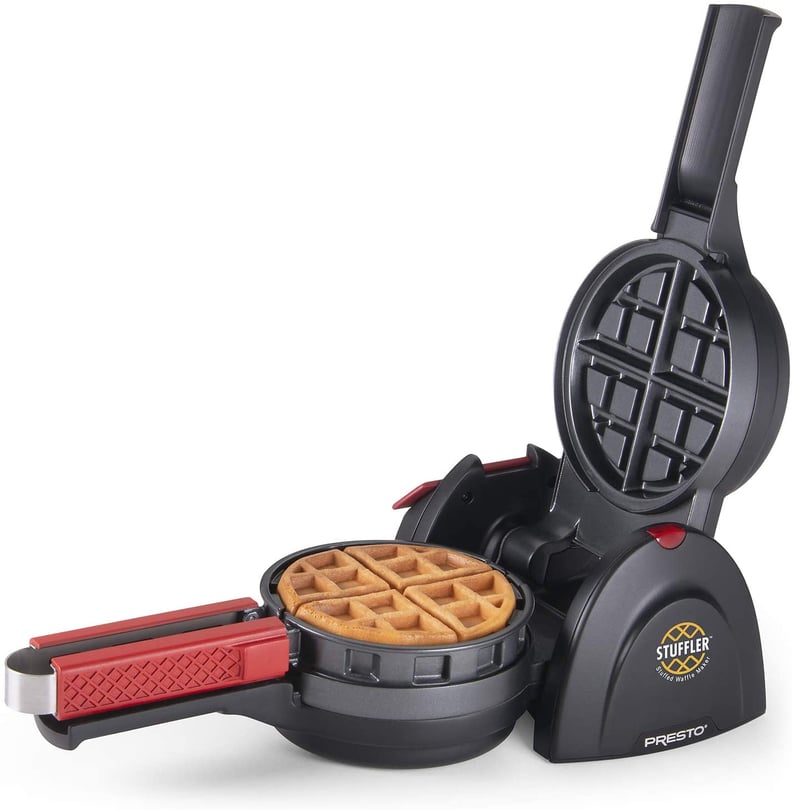 Presto Stuffler Stuffed Waffle Maker
Put your favorite toppings like bananas, chocolate chips, Nutella, strawberries, peanut butter chips, and so much more inside your waffle with the Presto Stuffler Stuffed Waffle Maker ($49, originally $80).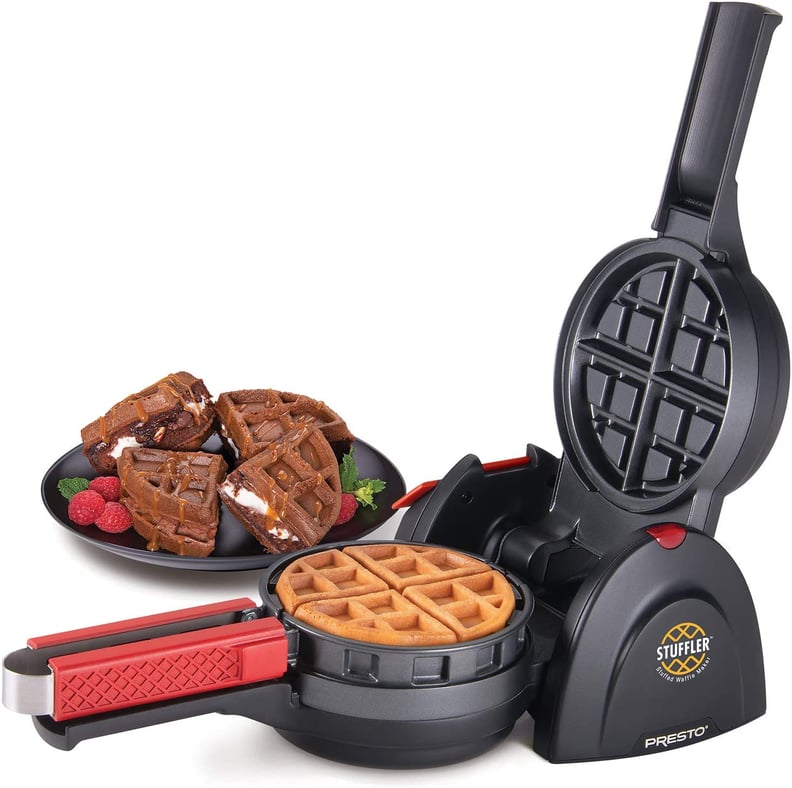 Presto Stuffler Stuffed Waffle Maker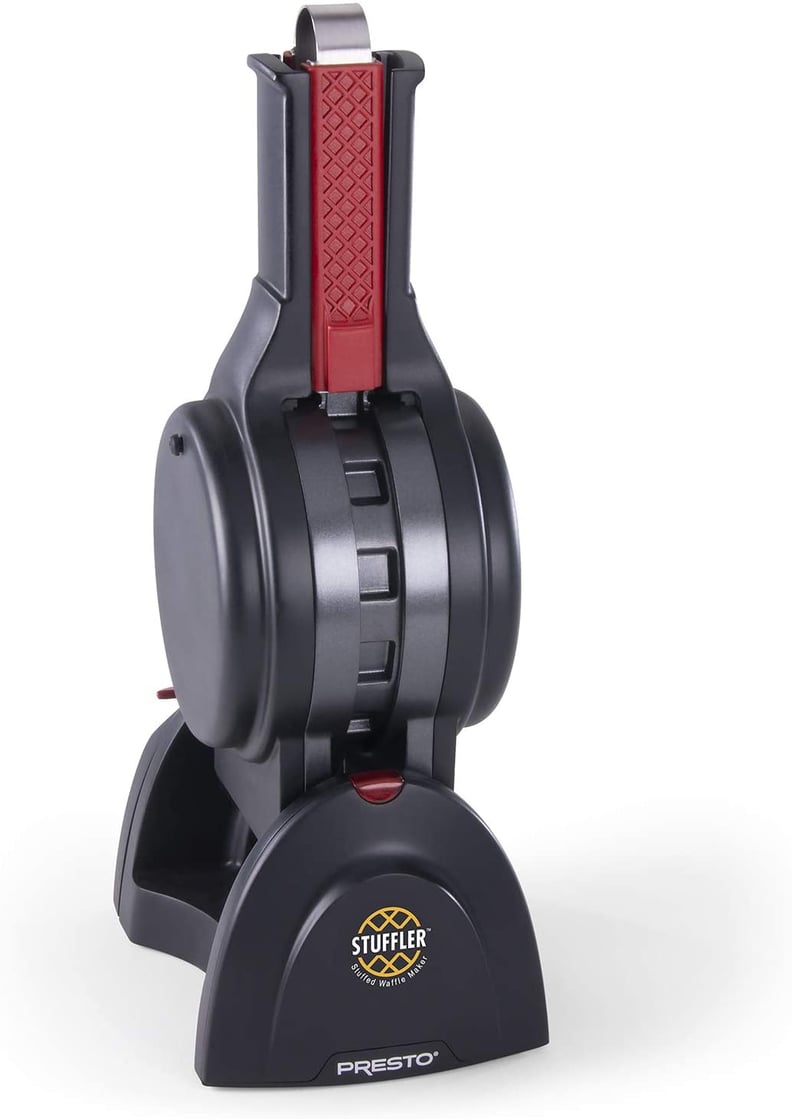 Presto Stuffler Stuffed Waffle Maker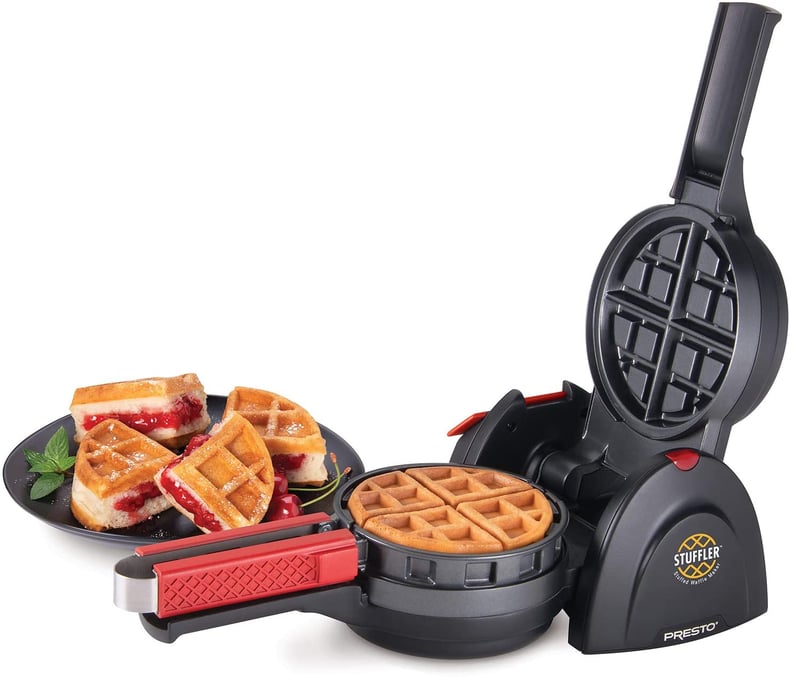 Presto Stuffler Stuffed Waffle Maker
Presto Stuffler Stuffed Waffle Maker
Presto Stuffler Stuffed Waffle Maker
Presto Stuffler Stuffed Waffle Maker
Presto Stuffler Stuffed Waffle Maker
Presto Stuffler Stuffed Waffle Maker