Cookies and Cups
Let's be honest, we've never related to the Grinch more than we have in 2020. I mean, I've personally spent more time making and canceling plans with myself, dressing up my pets for fun, and eating because I'm bored than ever before. I just get the green guy, you know? If you're like me, why not make the most of your newfound appreciation for the Grinch by whipping up some of these fun Grinch-inspired recipes for the holidays?
Next time you're in the mood for roast beast or a sweet Christmas cocktail, scroll through this list of some of the most appetizing, Grinch-approved recipe ideas. From fruity green drinks to decadent green brownies, there's something for everyone. You're sure to impress everyone down in Whoville (and all your Instagram followers, too).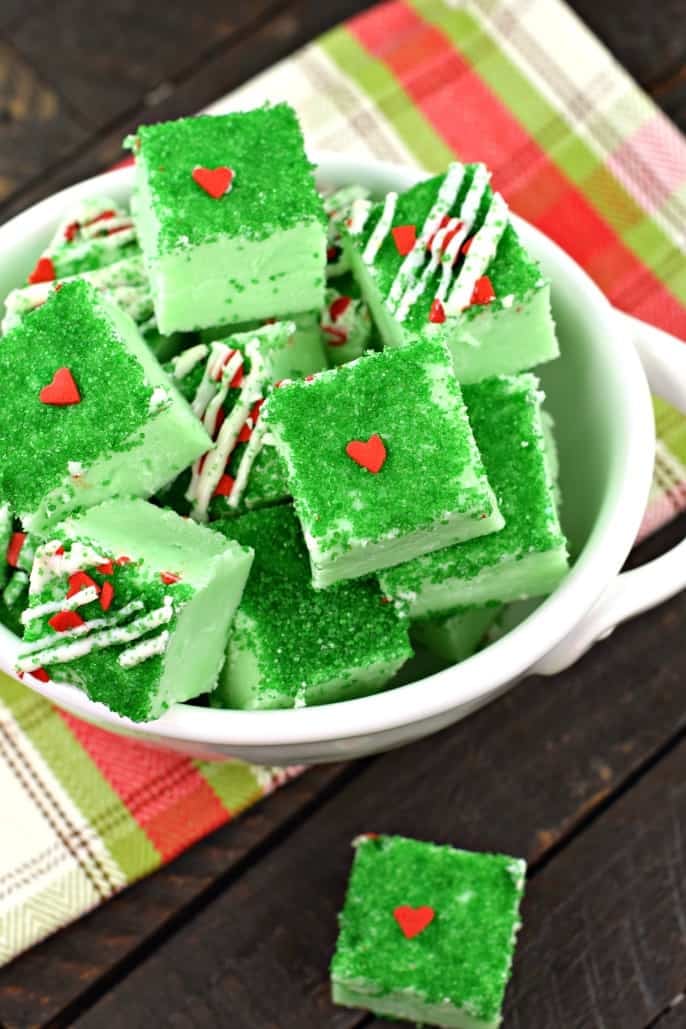 Grinch Peppermint Fudge
Sweet Grinch-colored fudge topped with green sprinkles and heart candy that's two sizes too small makes this Grinch peppermint fudge simply perfect. You'll never want to go back to regular chocolate again.
Get the recipe: Grinch peppermint fudge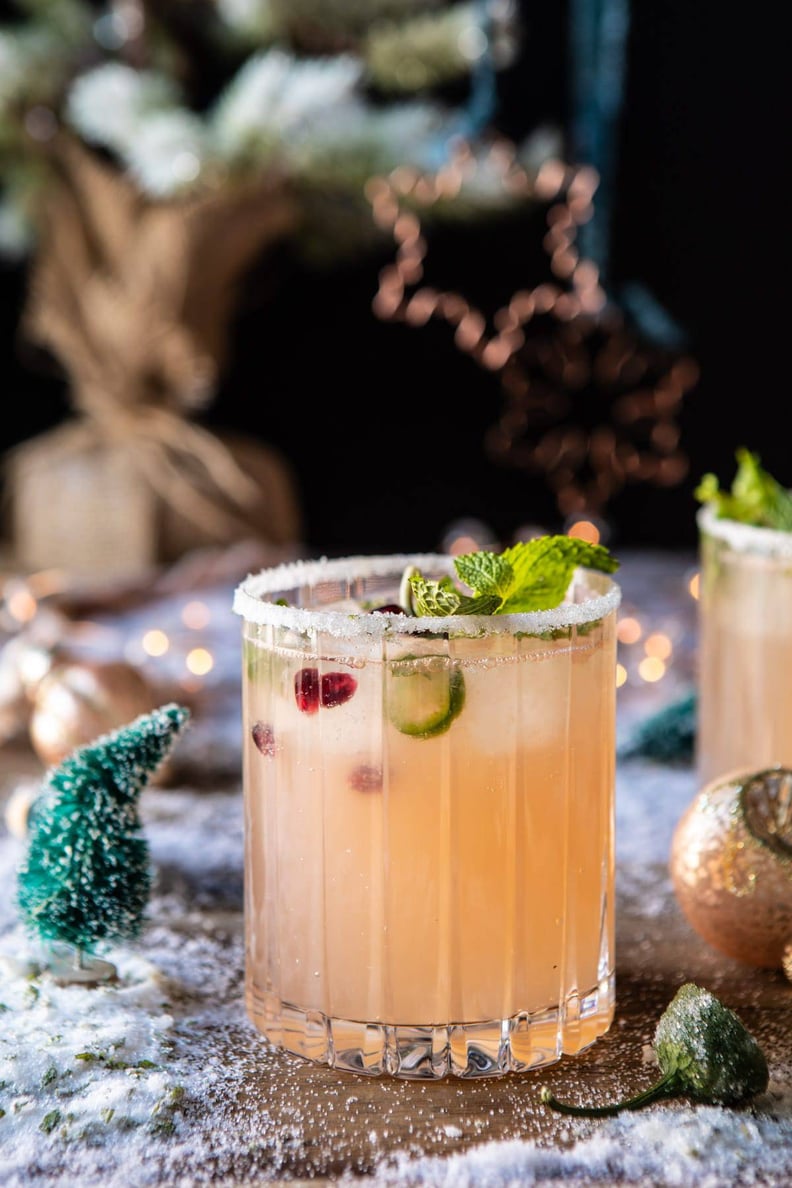 The Spicy-Sweet Grinch Cocktail
The Grinch may be a mean one, but he also has a sensitive side. Those conflicting emotions inspired this spicy-sweet Grinch cocktail, made with vodka, fresh lime juice, grapefruit juice, spicy jalapeños, and ginger beer.
Get the recipe: the spicy-sweet Grinch cocktail
Three-Decker Toadstool and Sauerkraut Sandwich With Arsenic Sauce
Forget the turkey this holiday season — make this Grinch-approved three-decker toadstool and sauerkraut sandwich with arsenic sauce instead! This tasty three-layer sandwich is made with sauerkraut, portabellas instead of toadstools, fish sauce instead of true arsenic (which is poisonous), and a few other ingredients that make it absolutely amazing.
Get the recipe: three-decker toadstool and sauerkraut sandwich with arsenic sauce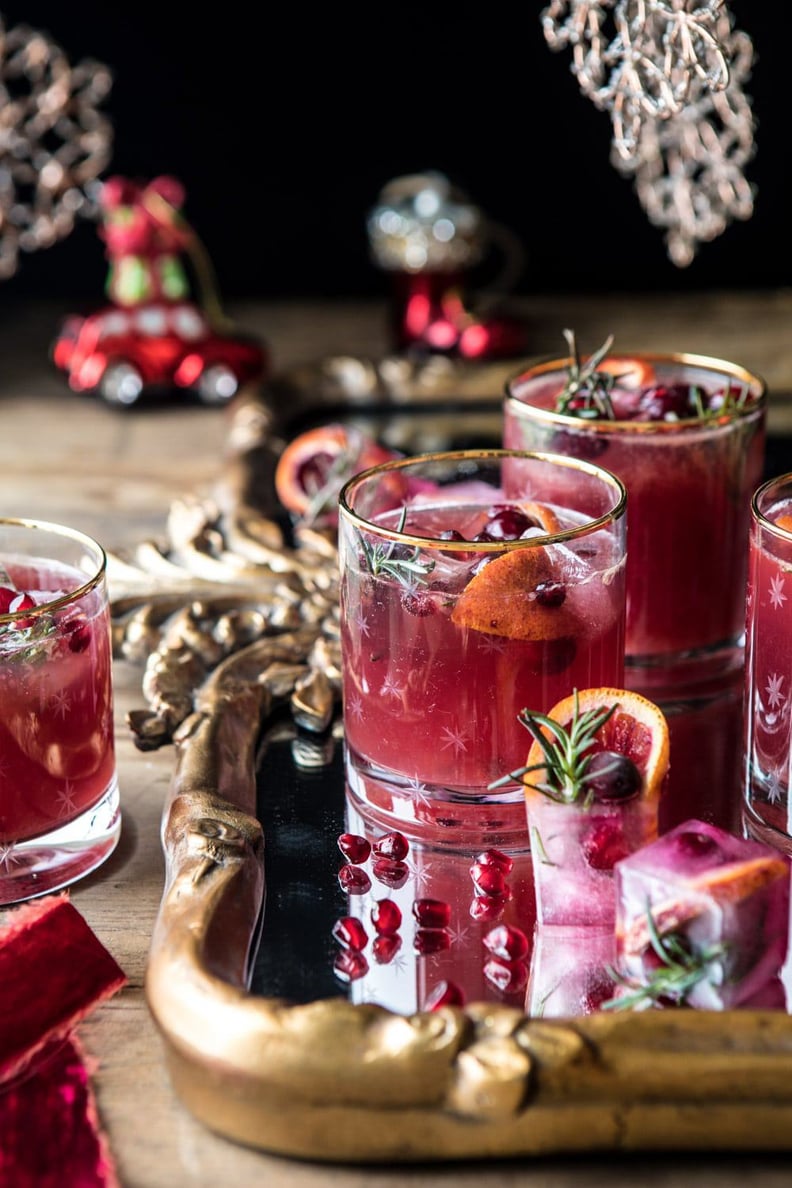 Holiday Cheermeister Bourbon Punch
The Grinch won the Holiday Cheermeister award in How the Grinch Stole Christmas, and now you can show your love of the season with this holiday bourbon punch, which is as festive and delicious as it sounds.
Get the recipe: holiday cheermeister bourbon punch
Grinch Frappe
This Grinch frappe contains no coffee, but it does make for a delightful, sugary pick-me-up! Top with whipped cream and green sprinkles for added fun.
The Grinch Whipped Drink
This whipped Grinch drink requires heavy cream, sugar, green food coloring, milk, ice, and chocolate chips, so you know it'll hit the spot during your next movie night.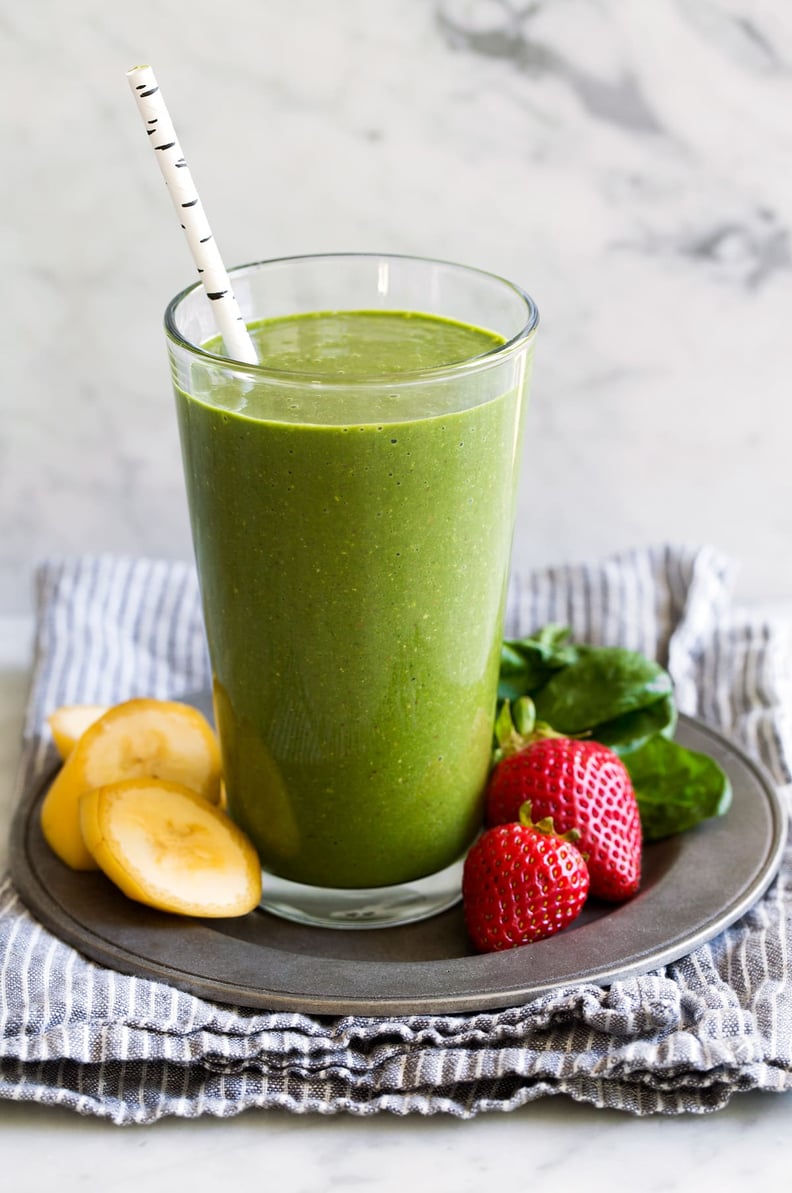 Green Smoothie
After drinking this green smoothie, made with fresh spinach, sweet berries, banana, almonds, and more, you'll feel energized enough to tackle your to-do list . . . or steal Christmas, up to you!
Get the recipe: green smoothie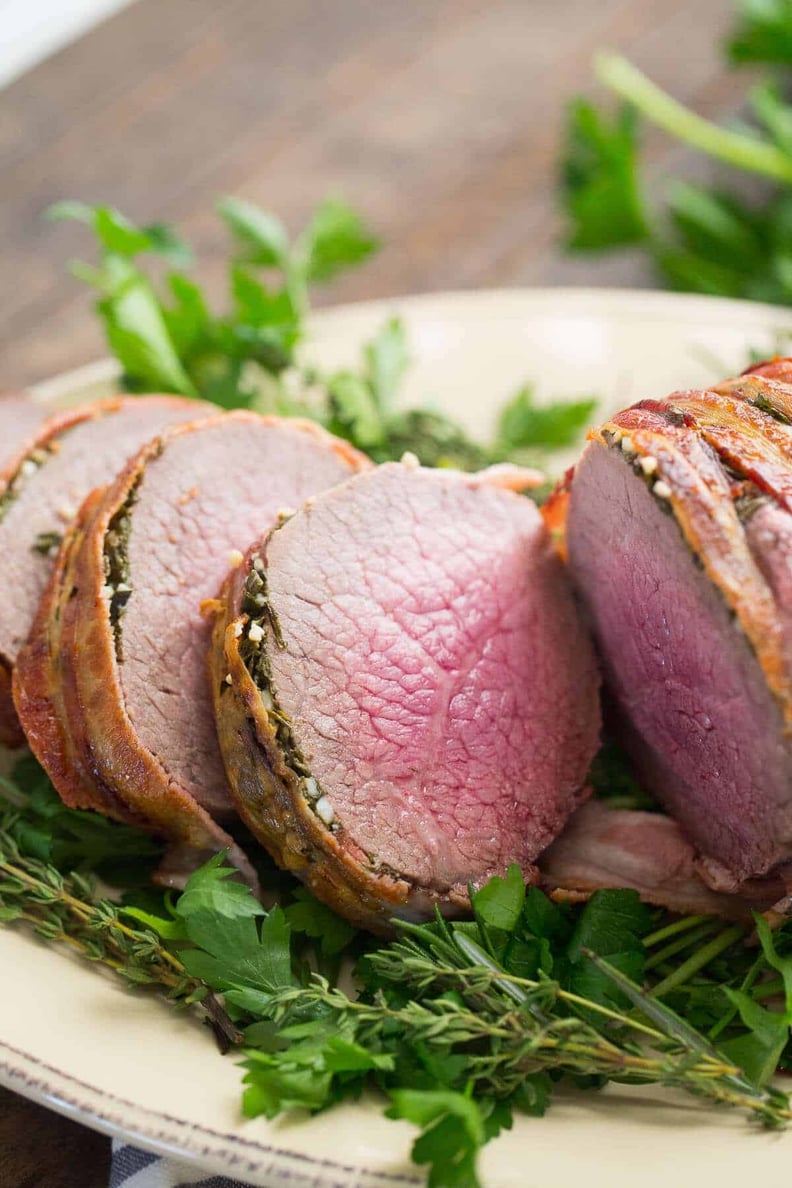 Bacon-Wrapped Eye of Round Roast
Prepare a roast beast the Grinch would be proud of when you make this bacon-wrapped eye of round roast. It requires a three-pound eye of round roast, bacon, parsley, rosemary, thyme, garlic, and 55 minutes in the oven for a delicious holiday meal.
Get the recipe: bacon-wrapped eye of round roast
Easy Grinch Punch
Looking for a fun drink that's nonalcoholic? This easy Grinch punch is super colorful, with Grinch-y green on the inside of the cup and Christmas-red sprinkles around the rim. Yum!
Grinch Smoothie Bowl
Your heart will grow three sizes when you try this healthy and delicious Grinch smoothie bowl. Just combine orange juice, a frozen banana, some frozen mango, frozen pineapple, and frozen riced cauliflower with avocado, spinach, and vanilla protein powder. Top it off with a few strawberry hearts!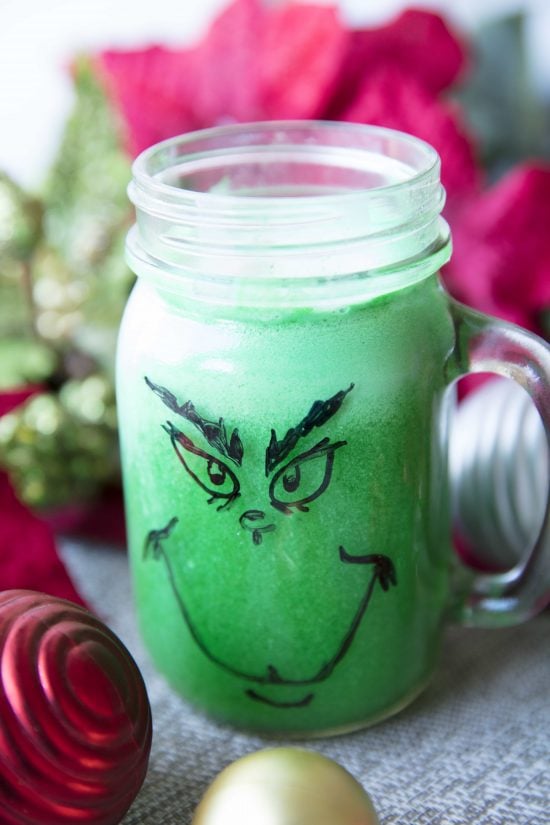 Grinch Punch
Sip on this Grinch punch anytime you're in a snarky mood, and it will instantly help you feel sweeter. It includes vanilla ice cream, lemon-lime soda, sugar, and more.
Get the recipe: Grinch punch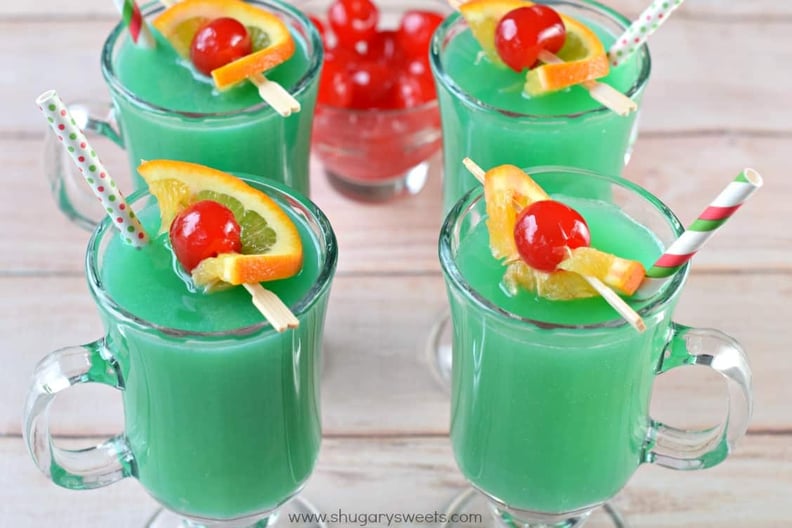 Grinch Drink
Get a little tipsy with this Grinch drink, made with Peach Schnapps, Bacardi Rum, orange juice, lemon-lime soda, Blue Curacao liquor, and fruit garnish.
Get the recipe: Grinch drink
Grinch Rice Cereal Treats
These are basically rice cereal treats with green food coloring and a few clever decorations, and we love it!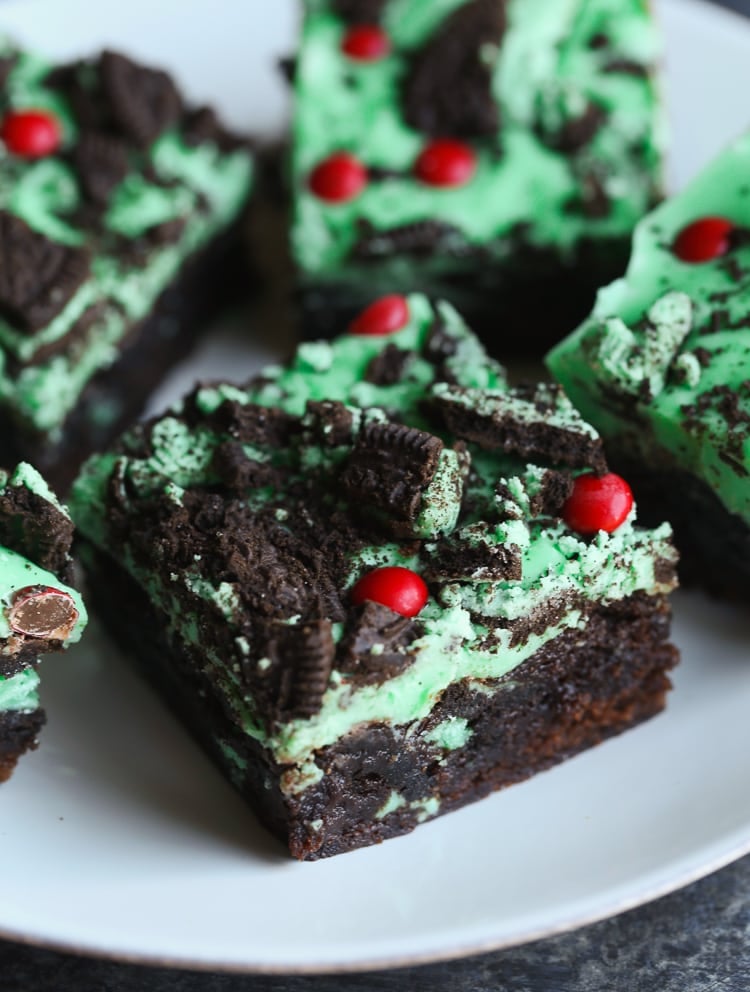 Grinch Brownies
Brownies are always a good idea, and these Grinch-inspired ones are the perfect blend of peppermint and chocolate. They are super easy to whip up (it starts with a packaged brownie base) and only take 20 minutes of prep time.
Get the recipe: Grinch brownies