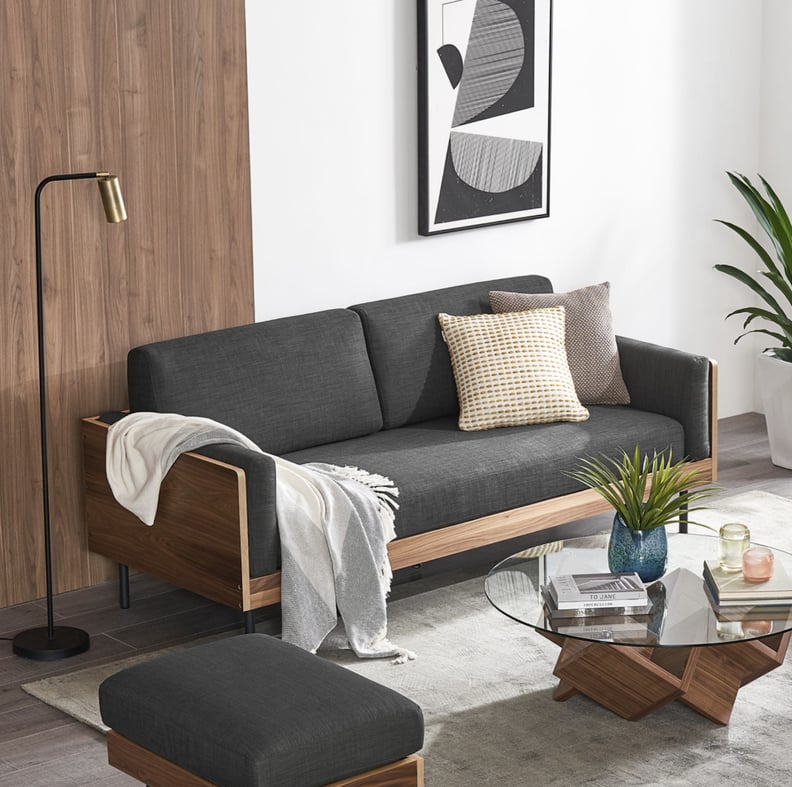 Castlery
Castlery
As POPSUGAR editors, we independently select and write about stuff we love and think you'll like too. If you buy a product we have recommended, we may receive affiliate commission, which in turn supports our work.
Despite the bad reputation they can have, there are a ton of reasons your cat is your best friend and most beloved furry family member. One thing we can all agree on, however, is that they don't mix well with furniture. With cats that scratch upholstery and leave a trail of fur behind, it can be a hassle for you to keep your home items in tip-top shape.
Since we don't think you'll be getting rid of Mr. Fluffy anytime soon, we're here to help you shop some durable, long-lasting finds worth investing in. We're talking everything from comfy sofas that cats won't want to instantly destroy to bed frames they won't scratch. The best part: these picks are actually stylish, so you'll want to add them to your home. Keep reading to check out our favorite cat-approved picks.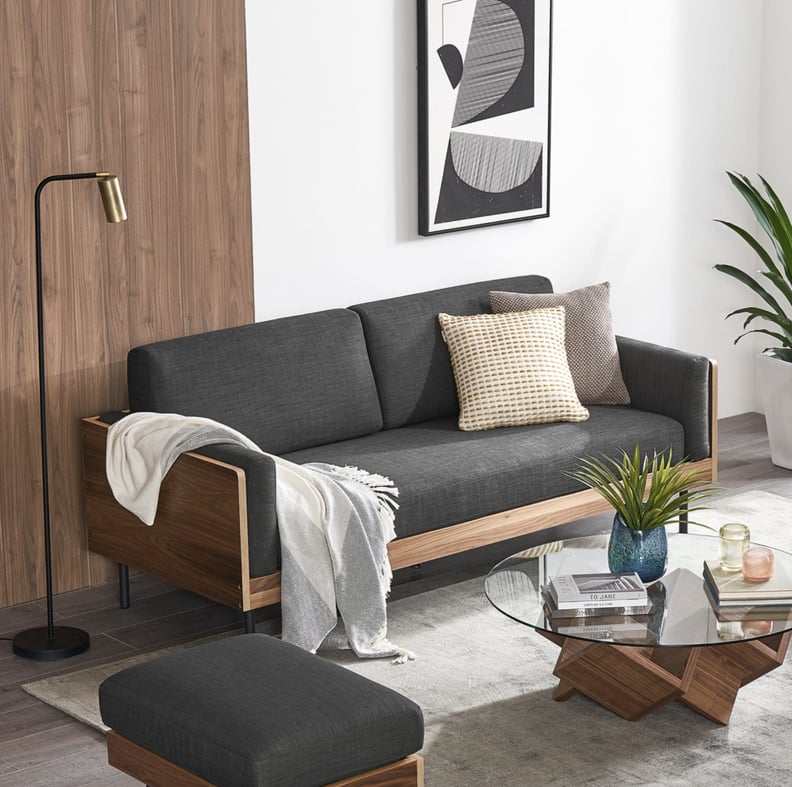 Best Scratch-Resistant Sofa: Castlery William Sofa
If your cat likes scratching the sides of your sofa, the Castlery William Sofa ($1,399) is a great solution. While it still has soft fabric cushions, the sofa's wood sides are an effective cat-deterrent. Plus, the dark gray shade is perfect for concealing stains.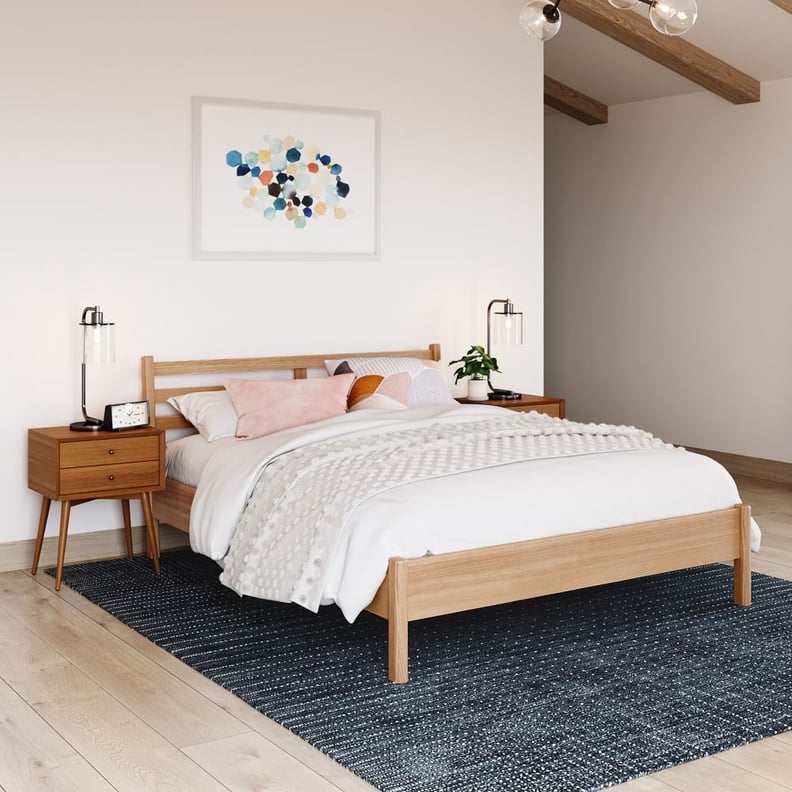 Best Scratch-Resistant Bed Frame: West Elm Norre Bed
If your cat is just drawn to anything upholstered, a wood bed frame is the way to go. The West Elm Norre Bed ($839-$899) is perfect for sleek, minimal spaces. Plus, the thin design works great in a smaller bedroom. The light wood finish is très chic.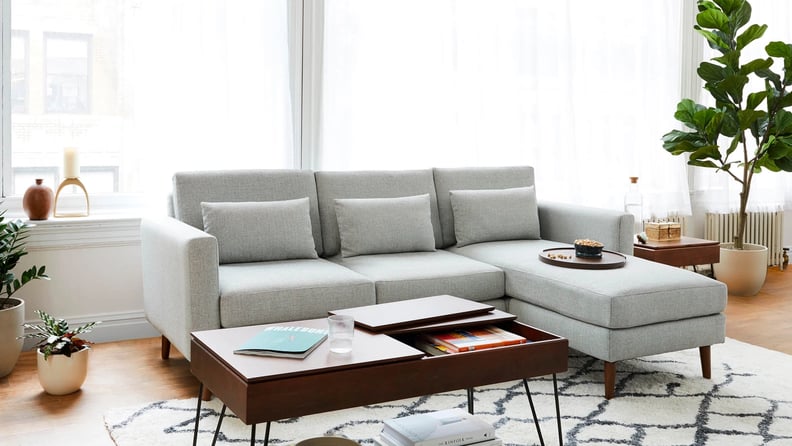 Best Customizable Couch: Burrow Arch Nomad Sofa Sectional
The Burrow Arch Nomad Sofa Sectional ($1,990) comes in a ton of shade variations and silhouette choices. Made with the brand's tight olefin fiber weave, it's both scratch- and stain-resistant. The brand is a popular choice with pet owners, since the sofas are made to withstand a lot of wear and tear.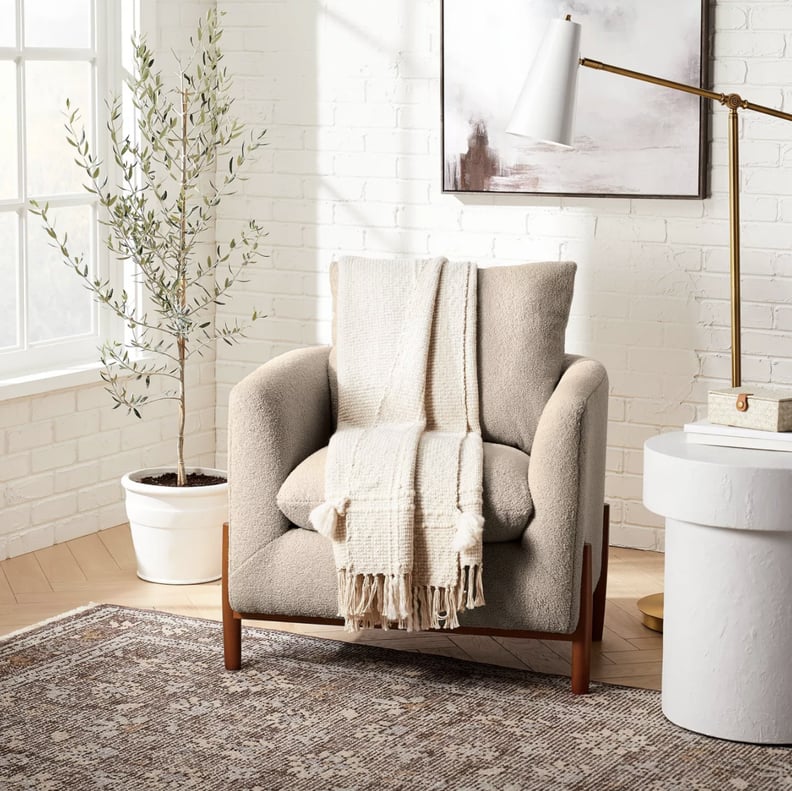 Best Affordable Lounge Chair: Threshold x Studio McGee Elroy Accent Chair
In our experience, cats don't scratch furry materials as much as they do thick, upholstered fabrics. This gives you the perfect excuse to get something bouclé. You can pair this Threshold x Studio McGee Elroy Accent Chair ($300) with the matching Ottoman With Wood Legs ($90). A Target favorite, the bestselling chair also comes in a cream color, but we love its newest tan shade.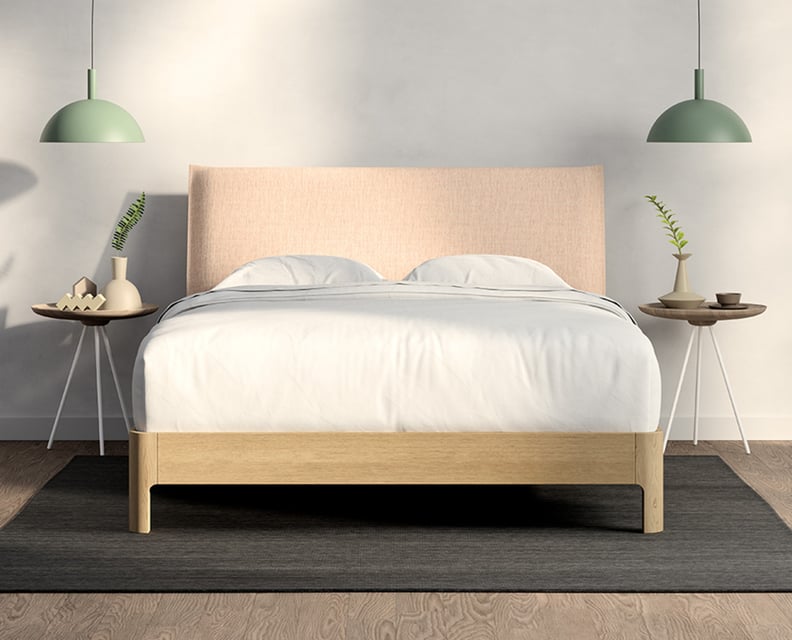 Best Bed Frame: Casper Repose Wooden Bed Frame
You can opt for a wooden bed frame and still get an upholstered headboard with the Casper Repose Wooden Bed Frame ($795-$995). The tightly woven headboard feels like a pillow, but it's made from a durable material that's hard to snag. Our favorite feature is the rounded edges you won't hit your legs on.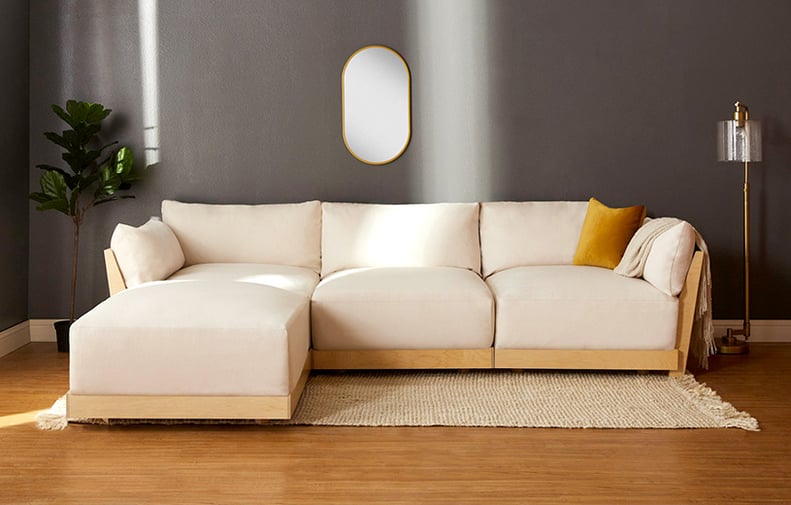 Best Cat-Proof Sofa: Inside Weather Modular Bondi 3-Seater Sofa
Inside Weather makes a plethora of pet-friendly choices that are both chic and customizable. Our current favorite is the Modular Bondi 3-Seater Sofa ($2,550, originally $4,845). It's made with a 100-percent polyester fabric that's woven with a tight stitch, so it won't easily snag or frag. Plus, the wood sides are great cat-deterrent. It's an all-around winner.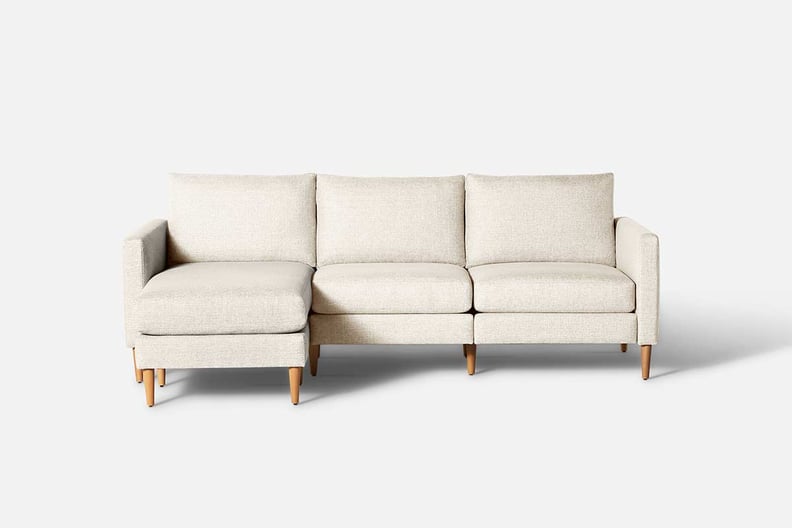 A Sectional Sofa: Allform 3-Seat Sofa With Chaise
The versatile and durable Allform 3-Seat Sofa With Chaise ($2,245, originally $2,806) features a chaise that can be moved to either side. It comes in seven fabrics and two leathers, and you have 100 days to try it. The brand's high-grade polyfoam and fiber is long-lasting and comfy.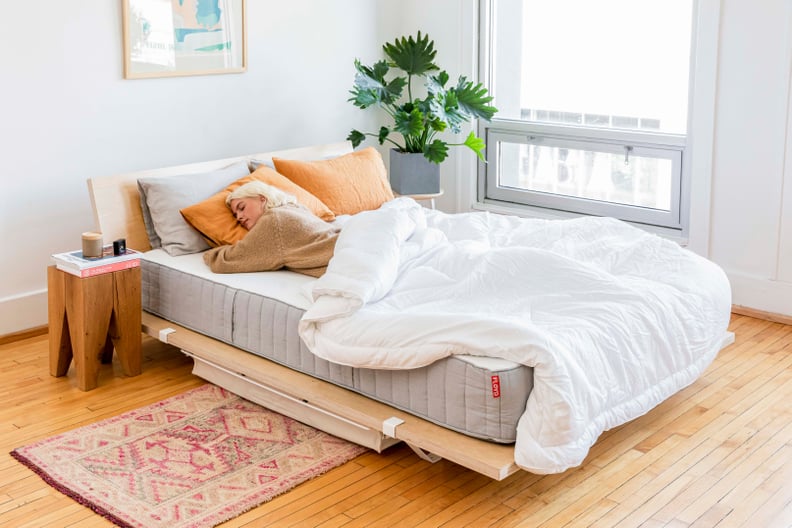 Best Low Bed Frame: The Floyd Bed Frame
The Floyd Bed Frame ($595-$2,455) is one of the brand's most popular pieces. You can choose it in any size, with headboard and storage options. The twin size has two boards as the base, the queen has three, and the king has four. This means you can upgrade your bed frame throughout the years without having to purchase a totally new piece. It's a great wooden choice for pets, and the low profile makes it easy for them to jump up on.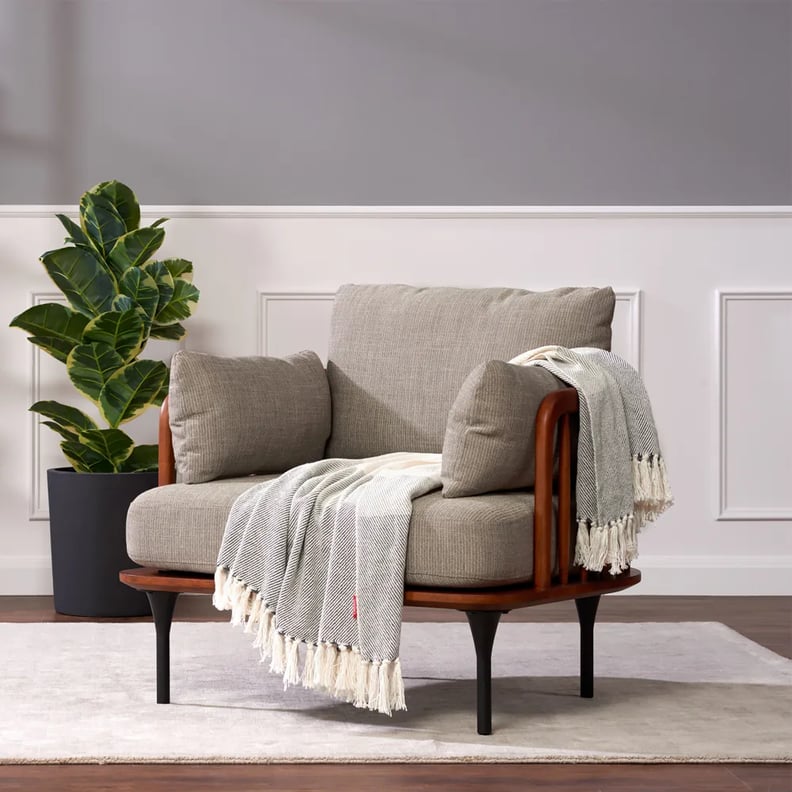 Best Scratch-Resistant Lounge Chair: Castlery Wayne Armchair with Side Cushions
Want a lounge chair that won't be torn to pieces? We vote for the Castlery Wayne Armchair with Side Cushions ($669, originally $899). The durable fabric is comfy and will hold together through long catnaps, and the wood sides will dissuade your furry friend from their destructive inclinations.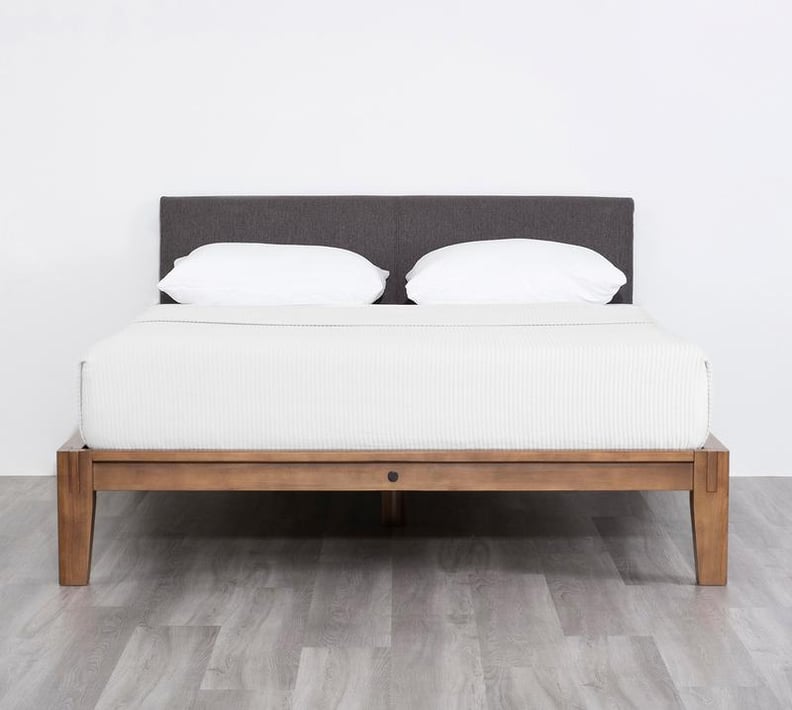 Best Platform Bed: Thuma Bed
You can't go wrong with this simple and chic Thuma Platform Bed ($795-$1,295). The wooden frame is a smart choice that won't get scratched up. Plus, it comes with a removable pillow headboard, so if your cat is sharpening their claws on it, you can store it away until they learn not to.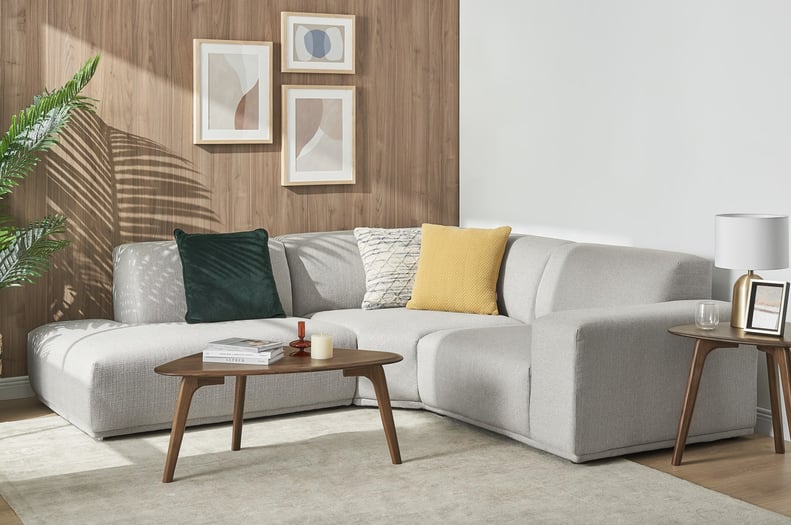 Best Corner Sofa: Castlery Todd Sectional Chaise Sofa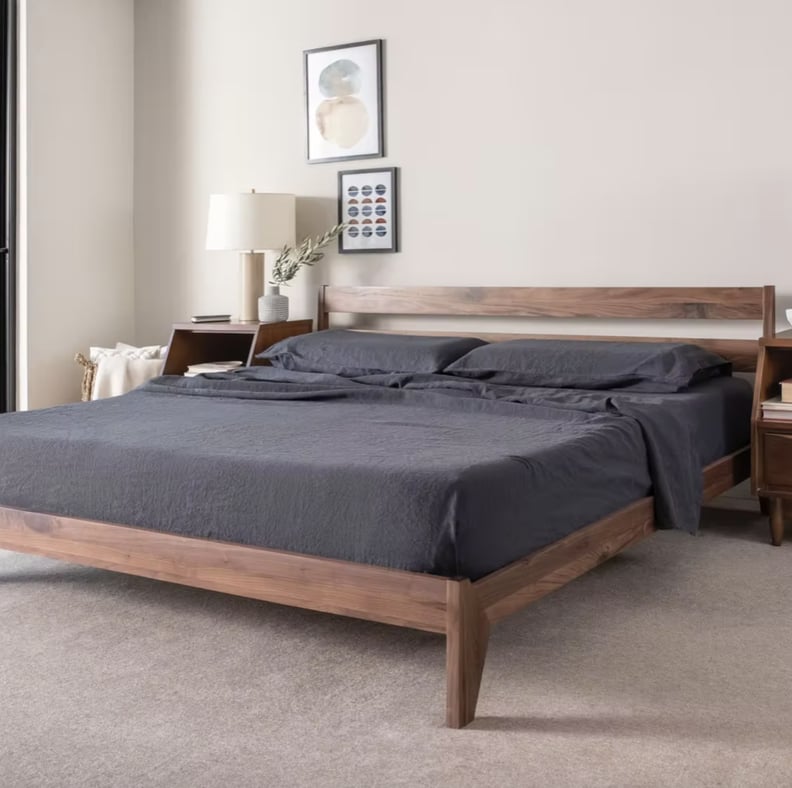 Best Simple Bed Frame: Tuft & Needle Wood Frame
Get a simple, classic bed frame that you cat can't fuss with. The Tuft & Needle Wood Frame ($995-$1,295) is timeless and chic. It comes in either a light or dark wood finish, so you can get it to match your space.