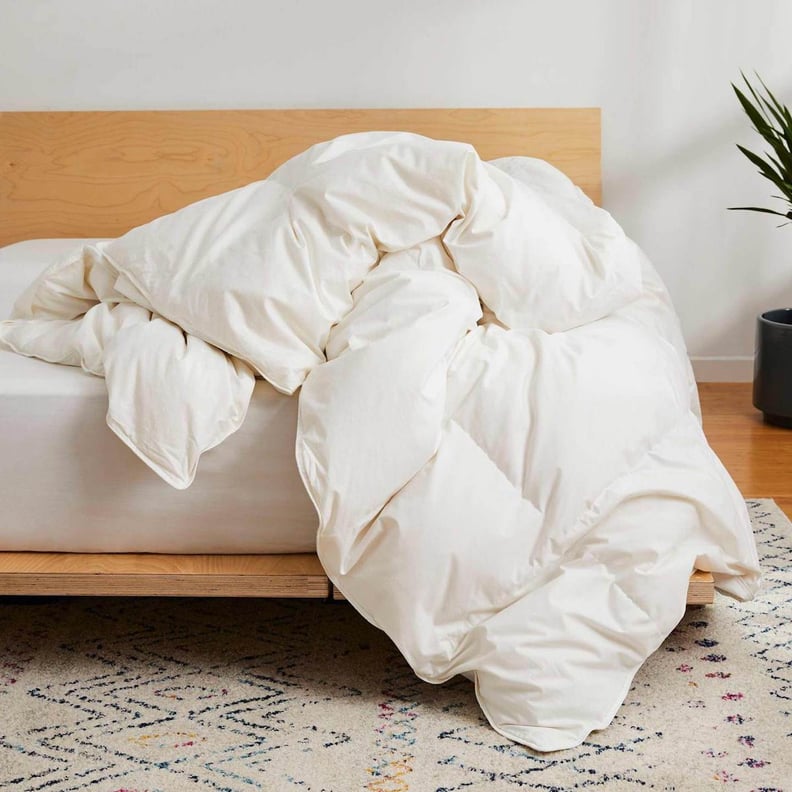 Brooklinen
Brooklinen
Every editorial product is independently selected by our editors. If you buy something through our links, we may earn commission.
Finding the right bedding is always high on my priority list. I've tested many throughout the years and definitely have my favorites per season or depending on my needs at the time. One thing that's always been hard for me to find is a lightweight comforter that keeps me warm, but doesn't get me too hot. I'm a sweaty sleeper, even when the weather is cold. I just love bundling up in my sheets and blankets, and well . . . it makes me sweat.
I recently tried Brooklinen's new and improved comforter, which the brand just relaunched. It's avliable in three different thicknesses, depending on what you need, ranging from lightweight, to all-season, or ultra-warm. I opted for the lightweight one and it's totally blown me away. Every night, I feel warm but I don't wake up in a pool of sweat the next morning. Made from a 100 percent cotton sateen shell, it's a breathable choice that also feels super fluffy to the touch. If you're in the market for a new one, or are just looking for a good nights sleep, one of these is worth a try. Keep reading to shop all the options and find your match.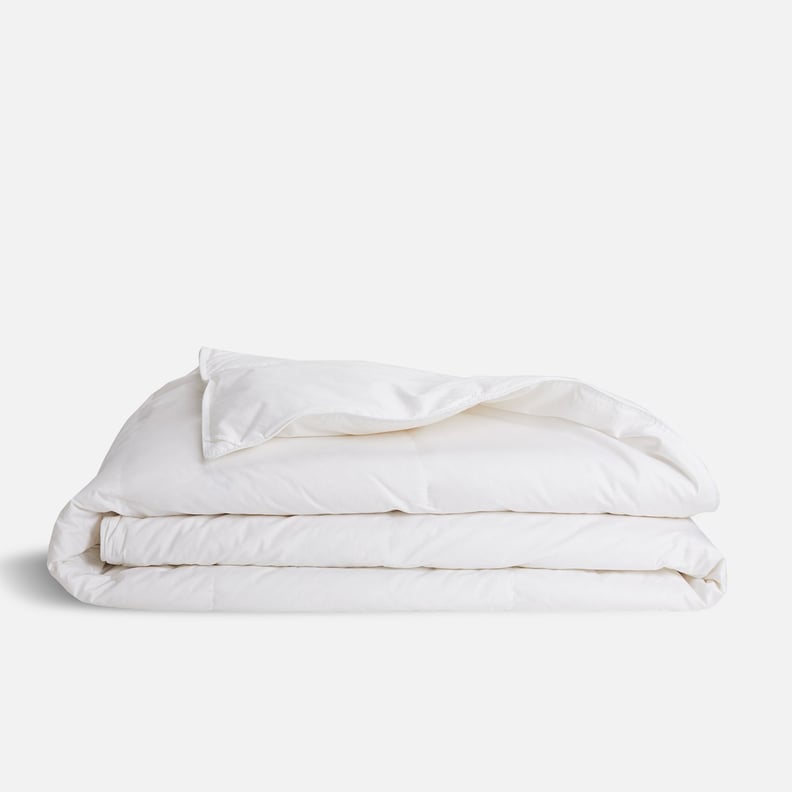 Brooklinen Down Comforter in Lightweight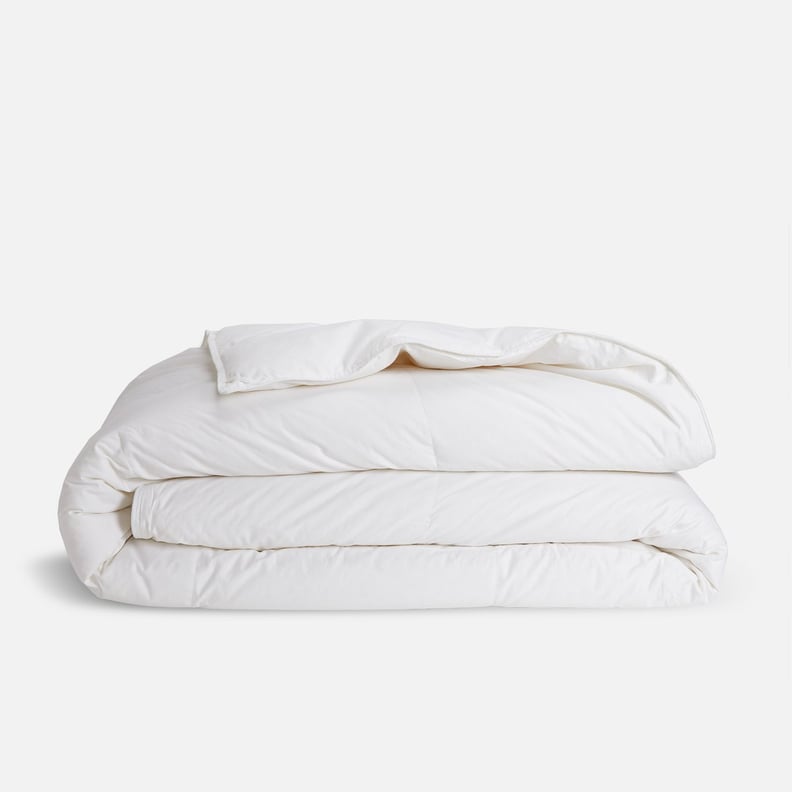 Brooklinen Down Comforter in All Season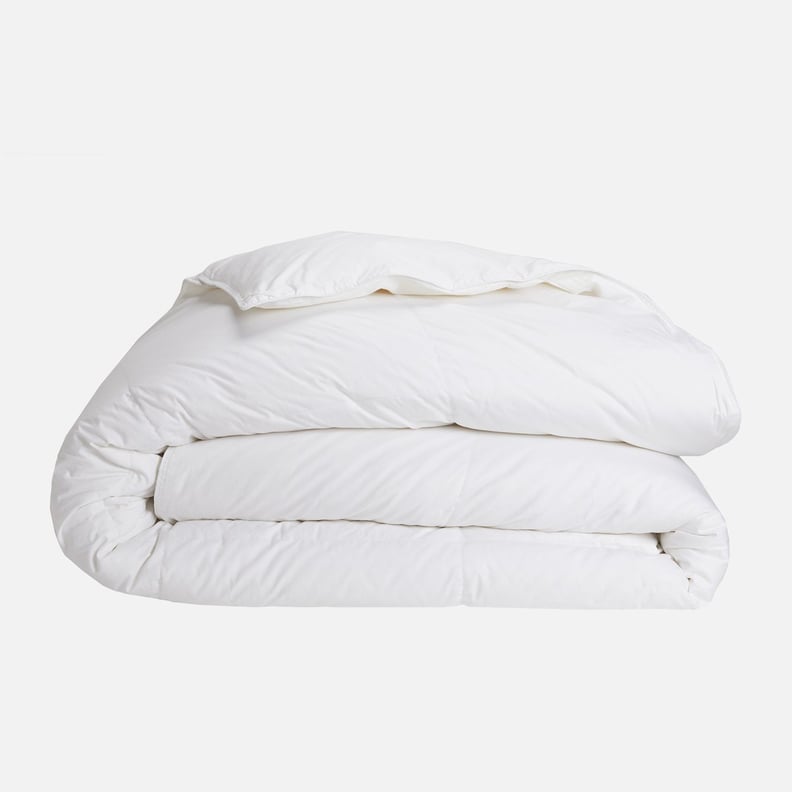 Brooklinen Down Comforter in Ulra-Warm