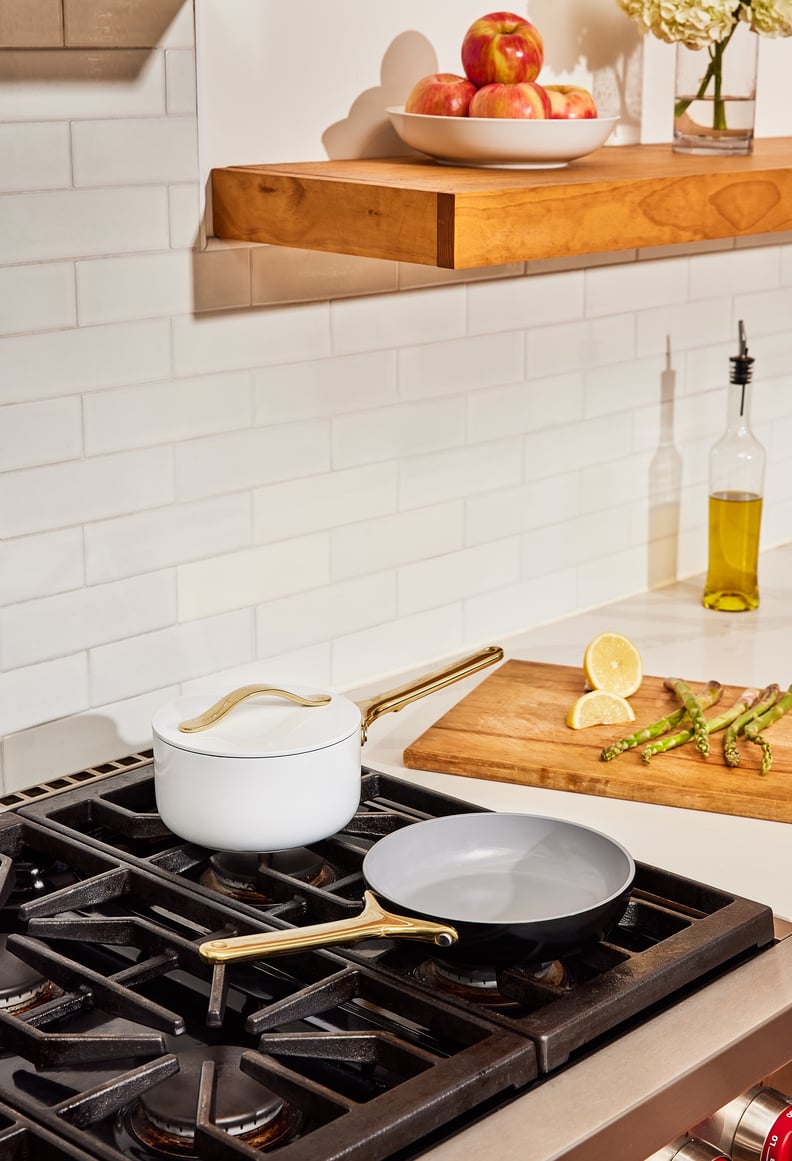 Caraway
Caraway
As POPSUGAR editors, we independently select and write about stuff we love and think you'll like too. If you buy a product we have recommended, we may receive affiliate commission, which in turn supports our work.
Whether you're a seasoned chef or are looking to try your hand at cooking, having high-quality pots and pans is essential. We love the cookware from Caraway Home because the line is made up of nontoxic, nonstick ceramic pans that you really can use for everything. Plus, the brand's expanded to bakeware and linens, which will complete your kitchen set. But today, the brand has a new launch that everyone's going to love, no matter how much prowess you have in the kitchen. The Caraway Home minis are here, and they're the perfect additions to your culinary collection.
Whether you're looking for smaller pans because you're in a smaller space or just like to make certain dishes using smaller pans, you're going to fall in love with these minis. The brand created more compact versions of two of its bestselling styles, the fry pan and the sauce pan. The mini fry pan is eight inches compared to the regular fry pan, which is 10.5 inches, and the mini sauce pan is 1.75 quarts versus the regular sauce pan, which is three quarts. The pans come in the same gorgeous colorways and elegant finishes you've come to love from the brand, and they're very easy to store, too, which is always a plus. Whether you're in the mood for a solo mac-and-cheese night or want to cook up a simple dinner for two, these pans will be game changers, and they're available right now!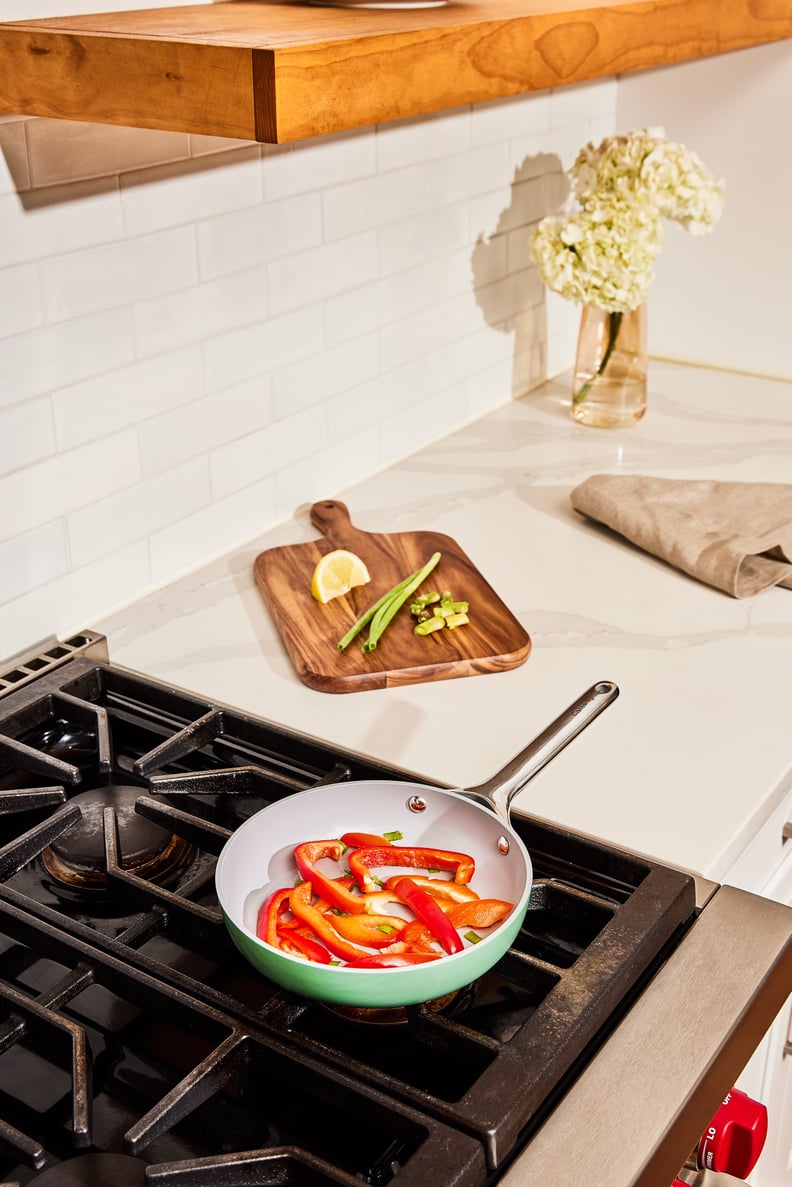 The Perfect Egg Pan: Caraway Mini Fry Pan
If you want to make the perfect morning eggs or are in the mood to make a simple, one-pan dinner for two with minimal cleanup, you need the Caraway Mini Fry Pan ($85). It comes in eight different colors and is made of nontoxic, nonstick materials that will make you feel good about cooking. It's stovetop agnostic and can go in the oven at up to 550 degrees Fahrenheit. We want it ASAP.
A Mini Sauce Pan: Caraway Mini Sauce Pan
If you're a new cook, trust us when we say you need a sauce pan. You may think to yourself, "I'm not planning on making any fancy sauces," but you know what you probably are planning on making? Pasta. This Caraway Mini Sauce Pan ($105) will help you make the perfect single or double serving of pasta, as well as soups, stews, hard-boiled eggs, and, yes, maybe even a fancy sauce or two.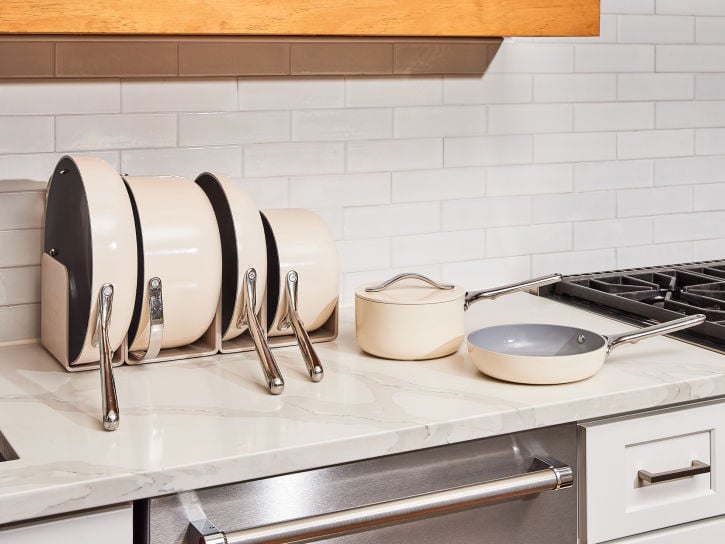 A Duo Set: Caraway Mini Fry Pan & Sauce Pan Duo
If you're moving somewhere new or just need a new set of pans and think these minis are perfect for you, save $15 and pick up the Caraway Mini Fry Pan & Sauce Pan Duo ($175, originally $190). You can get the set in any of the eight pretty colors, and they're so easy to clean, which is vital in any great cooking pan.