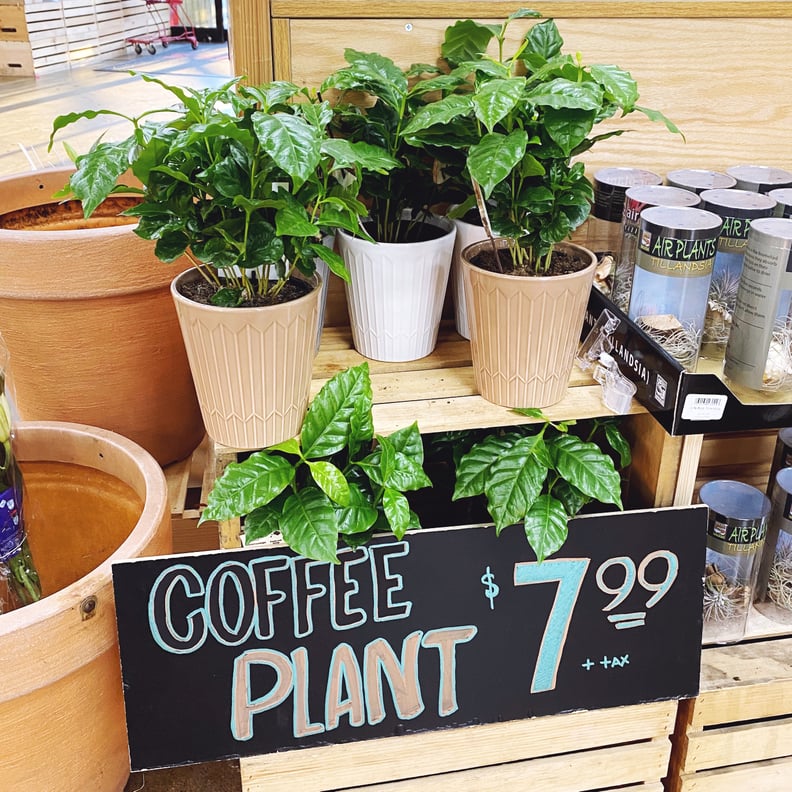 POPSUGAR Photography | Tara Block
POPSUGAR Photography | Tara Block
ICYMI, Trader Joe's has an impressive houseplant and flower selection, and right now they're serving the hottest houseplant of 2020, the coffee plant, for what we'd easily spend on a couple lattes at Starbucks.
Forget high-maintenance and expensive plants like fiddle-leaf fig trees, the coffee plant is easy to care for and has vibrant and shiny leaves. It likes bright, indirect light and only needs watering every one to two weeks, depending on the season and how much light it gets. Just don't expect it to actually grow your morning cup of coffee — an indoor store-bought houseplant is unlikely to produce the berries that contain coffee beans — but if you give it enough time (like, years) and research how to optimize the conditions for harvesting, who knows!
I've personally had a difficult time getting my hands on a coffee plant from plant delivery services because they're so popular (plus the price at TJ's for the potted plant can't be beat), so head to your Trader Joe's before they sell out!
Prices and products may vary by Trader Joe's location.