If you've ever scrolled through the #HomeInspiration tag on Instagram, or if you have a "Dream Home" Pinterest board filled with interior design aesthetics, chances are you've come across a photo of a Studio McGee project without even realizing. The creative duo behind Studio McGee, an interior design firm based in Salt Lake City, is husband and wife Syd and Shea McGee. The two not only custom-design multimillion dollar dream homes across the United States, but they also run a successful YouTube channel that led to the creation of the Netflix original series, Dream Home Makeover (which can be easily binge-watched in a single weekend, in case you were wondering).
Tune into Dream Home Makeover and you'll learn the difference between "California Cool" and "Modern Farmhouse," you'll "ooh" and "ahh" at all the stunning lakeside mansions and mountain retreats, and you'll probably end up jotting down every one of their design tricks and tips. But you'll only get a small glimpse into the personal life of the couple themselves. What led them to sell everything they own, move across the country, and start a business? How do they juggle a design business, a furnishing business, and a huge social media presence all while raising a family? If Dream Home Makeover left you wanting more, read on to learn eight fun facts about Syd and Shea McGee.
01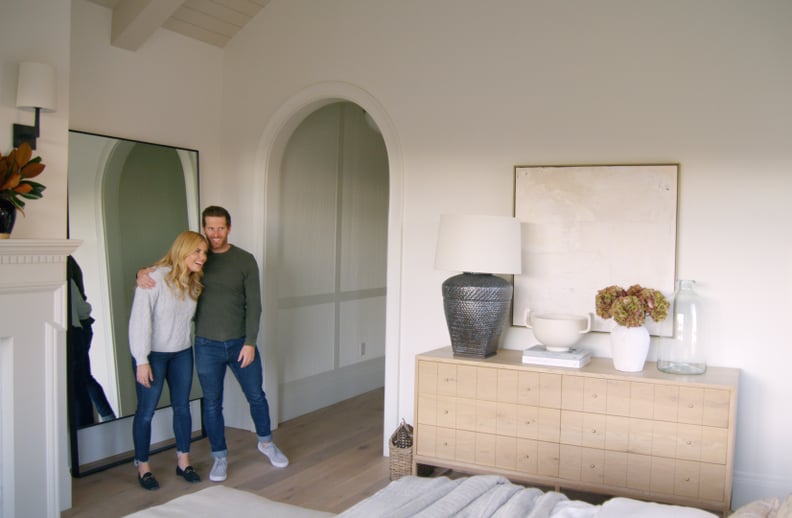 Syd and Shea Were Originally Against the Idea of Having a TV Show
When Syd and Shea officially started their business in 2014, they were approached by a production company interested in making a show about them. "They came to town, filmed us, and it was kind of a disaster," Shea explained on a Studio McGee's vlog. "They tried to make Syd the handyman and the contractor — which he is not — and the whole thing was just really rough." After that experience, Syd and Shea made a point to decline any TV offers, and instead decided to start a YouTube channel so they could control the content they shared with the world.
02
They Didn't Get Their Own Dream Home Until 2019
From working out of a spare bedroom to being featured in House Beautiful Magazine, Syd and Shea have come a long way since 2014. While they were busy designing million-dollar mansions for families left and right, the couple actually lived in various rental homes for a span of five years, putting all their earnings back into Studio McGee. They couple had sold practically everything they owned, including their house, to fund their new business, so it wasn't until 2019 that the couple finally got the keys to their dream home in Utah.
03
Neither Syd Nor Shea Have a Formal Background in Interior Design
Shea has a degree in communications and worked in public relations before she discovered her true calling of interior design, which led her to enroll in design courses at a community college and work as a freelance designer. Thanks to her eye for design and the power of Instagram, Shea was already attracting clients while still only a few classes into her program. Her husband Syd, who now handles the business side of Studio McGee as the CEO of the company, previously spent six years building a digital marketing start-up. After his start-up was acquired, Syd left marketing to embark on a shared business venture with his wife that turned into Studio McGee and later McGee and Co.
04
You Can Buy Syd and Shea's Designs at Your Local Target
Two years after building Studio McGee, Syd and Shea launched an e-commerce company, McGee & Co., which features home decor and furnishings all curated by the McGees and their team of designers. McGee and Co. has steadily grown alongside Studio McGee, and through an exclusive collaboration with Target, your living room can finally look just like the ones on Dream Home Makeover.
05
Syd and Shea Have Co-Authored a Book Together
When Syd and Shea began Studio McGee, they had one directive in mind, "Make Life Beautiful," a motto that's now the title of their book. In Make Life Beautiful, which is scheduled for publication Oct. 27, 2020, Syd and Shea share their creative process as well as the lessons they've learned along their journey to grow Studio McGee into the empire it is today.
06
They Were Introduced to Each Other by Shea's Brother
Before Syd and Shea were the business power couple they are today, Syd was just a friend of Shea's brother. During Shea's first week of college at Brigham Young University, she visited her brother at Utah Valley University nearby and met his roommate, Syd. "My brother said, 'My buddy Syd will be there and you're going to like him, but don't, because he's my friend.' As I pulled into the lot, I knew I was in trouble. There Syd was on a skateboard, wearing the skinniest skinny jeans I had ever seen. We went on our first date the next night," Shea writes in Make Life Beautiful. The two got married in 2008 when they were 23 years old and moved into a one-bedroom apartment in Laguna Beach, California.
07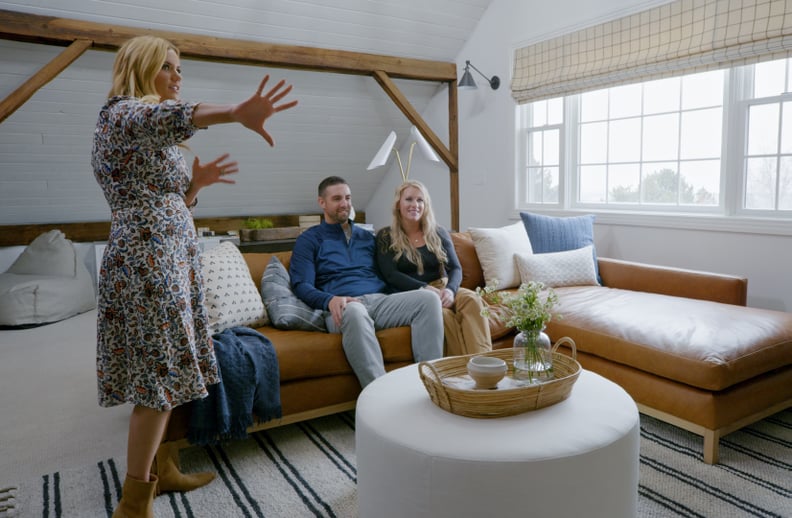 The Couple Doesn't Watch Home Remodeling Shows
Syd and Shea's YouTube subscribers have often compared them to Chip and Joanna Gaines and their show Fixer Upper, but ironically enough, the couple rarely watches home remodeling shows. "We're like, 'We know what they did there.' Before, I could turn off my design brain. Now I can't. It took away the magic," Shea told Oprah Magazine. Apparently when you're remodeling houses 24/7, the last thing you want to do is watch more of it on TV.
08
They Have 2 Beautiful Daughters
The couple is parents to daughters Wren and Ivy.