This TikToker's Expert Folding Hacks Are Simple, Satisfying, and Pure Genius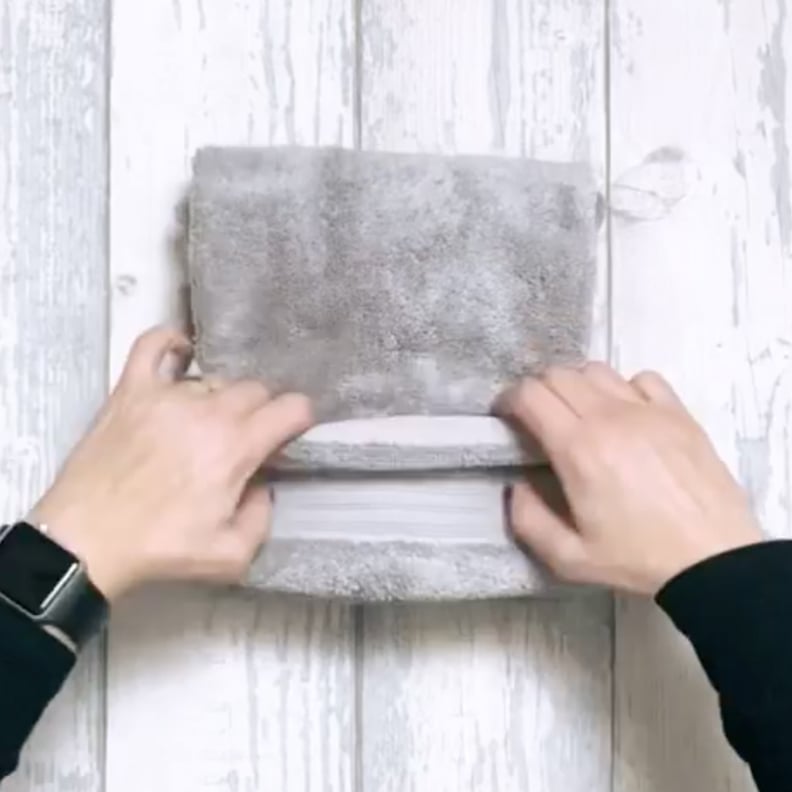 Move over, Marie Kondo, here comes The Folding Lady. I never thought I'd run to social media to watch someone fold clothes and towels, but that was before I came across this TikTok account. As her name suggests, Sophie Liard, who goes by the @thefoldinglady on TikTok and Instagram, has garnered quite a bit of attention — over 2 million followers on TikTok and 370,000 on Instagram to be exact — for her expert folding tips and hacks. While I love to learn a good organizational tip, I have to admit I often find myself watching her videos for pure entertainment. Hey, don't judge — something about her smoothing out every crease and folding pieces into perfect rolls brings me a sense of calm.
But aside from the satisfaction her videos bring, The Folding Lady demonstrates super helpful ways to organize your items, including bulky coats and the dreaded bedsheets. Once you see how much space you save from her folding tricks (and how beautiful your things look afterward), you probably won't be able to look back. See the effortless ways Sophie folds and get ready to learn some of these mind-blowing techniques for yourself.