This Funny Candle Is Perfect For Your Work BFF
This Hilarious Candle Shows Your Work BFF Just How Much You Need Them to Survive
As POPSUGAR editors, we independently select and write about stuff we love and think you'll like too. If you buy a product we have recommended, we may receive affiliate commission, which in turn supports our work.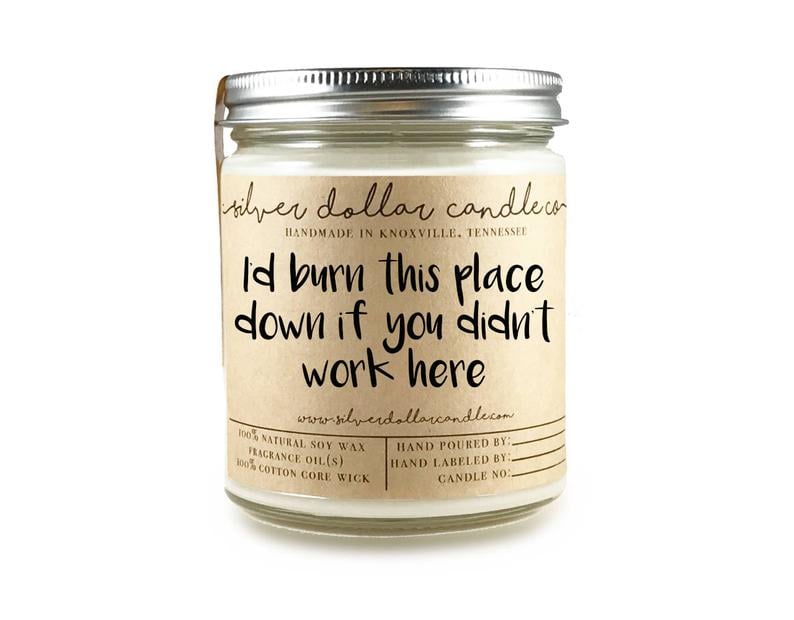 Adulting is hard. Dealing with people all day is hard. Dragging yourself out of bed at 6 a.m. for that early morning meeting is hard. All in all, work can be a struggle. But knowing that your favorite coworker is there to go through all the bullsh*t with you makes things so much better. You have someone to gossip with, crack jokes with, and vent to. And if you've been meaning to show them just how much they really mean to you, this hilarious Silver Dollar Candle Co. Co-worker Candle ($17) should do the trick. I mean, is there anything more accurate to describe your bond than telling them, "I'd burn this place down if you didn't work here?" Nope.
This soy candle is completely handmade to order, so you can select your coworker's favorite scent and even personalize the lid for no additional cost. With over 5,000 rave reviews, they're sure to love this gift and get a little chuckle out of lighting it, too.