POPSUGAR
/ presented by /
Leesa
Leesa Sapira Hybrid Mattress Review With Photos
Leesa's Top-Rated Hybrid Mattress Is My Secret to a Better Night's Sleep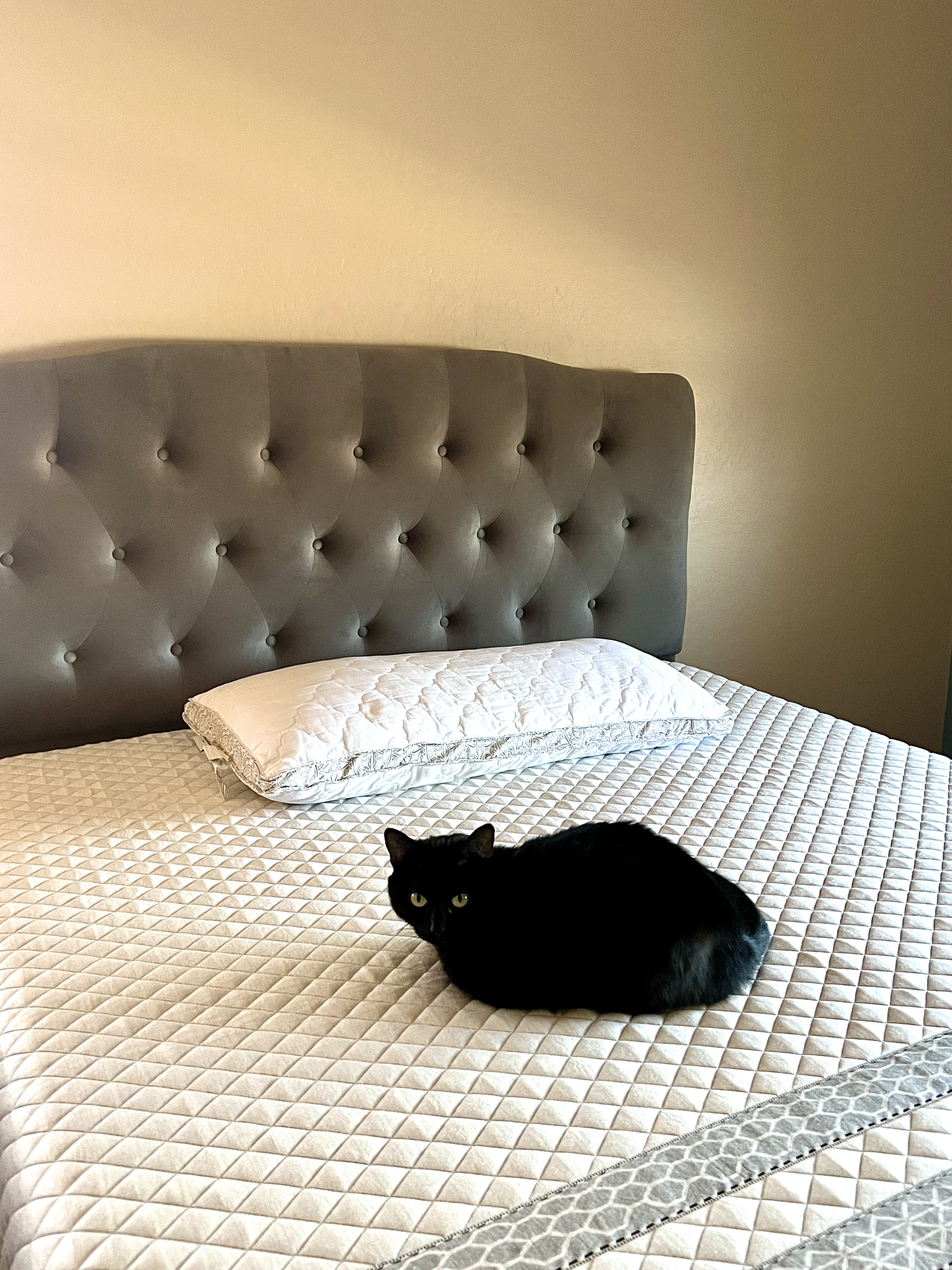 It's a tale as old as time: a woman with no prior issues falling asleep hits her mid-20s and suddenly struggles to get a decent night's rest ever again. Despite my best efforts to avoid it, I've recently entered this dreaded season in my life. Like any sound (or newly fatigued) person, I've also found myself relying on seemingly every trick imaginable to improve the quality of my sleep: drinking chamomile tea before bed, limiting my screen time, and even incorporating a white-noise playlist into my nighttime routine. While all have been useful in their own way, few have proven to transform the quality of my sleep quite as effectively as the Leesa Sapira Hybrid Mattress ($1,699, originally $1,999).
As someone who's slept on a spring mattress for the better part of her life, I've long been wary about committing to a proper memory-foam mattress out of fear that it might be too contouring for a sleeper with medium-firm preferences. But between the thousands of five-star reviews on the brand's site and a rave recommendation from a colleague, I knew that if any model could make me a believer in the hybrid-mattress craze, it would have to be Leesa's. Curious to see how it held up to the hype — and genuinely desperate for a quality night's rest — I tested out the comfortable mattress for myself and shared my honest review below.
What I Like About This Leesa Hybrid Mattress
The better question is what don't I like about this hybrid mattress? First and foremost, I appreciate all of the thoughtful design elements that have been incorporated into it. From the supportive edges that ensure the mattress doesn't sink down on the sides to the highly breathable foam material that helps with pressure relief (and promotes cool airflow for hot sleepers) to the variety of add-ons that shoppers can buy directly from Leesa's site — like a platform or adjustable bed frame — everything feels like it's been designed with the consumer in mind, making the process of buying a new mattress feel like more of a treat and less of a chore.
Additionally, among the many benefits that come with ordering from a direct-to-consumer mattress brand, my personal favorite is that the product arrived conveniently wrapped up and packaged in an airtight seal and box that was easy to transfer into my home upon delivery — and get up the stairs to our desired bedroom of choice. Once settled, we simply opened the box, removed the tight wrapping, and watched the mattress unfold into its natural shape. Both the delivery and setup processes were incredibly easy, which is a huge plus in my book considering how notoriously challenging it can be trying to transport a mattress.
What's Worth Noting
Several reviewers on the brand's site have pointed out that this mattress is more on the plush side when it comes to mattress firmness. One reviewer said the mattress was "much softer" than expected for being a hybrid model, while another described it as being "much softer than Leesa's original hybrid mattress." The mattress has proven to be a perfect fit for my sleep preferences and household. That being said, it does boast a medium firmness, and if you're someone who wants a mattress that's a bit stiffer (or more spring-heavy), you might be better off investing in a denser model.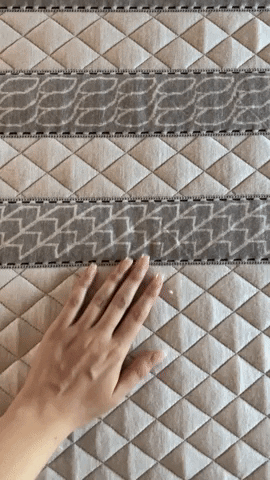 Who Is This Leesa Hybrid Mattress Best For?
If you're on the fence about investing in a full memory-foam mattress but still looking for a meaningful way to upgrade your bedroom (and sleeping routine), the Leesa Sapira Hybrid Mattress is the perfect happy medium — especially for shoppers who prefer a mattress with a medium to medium-firm feel. The model features six unique layers, which includes a breezy cover, memory-foam recovery layer, and durable support layer that's made up of responsive pocket springs. This mattress seamlessly blends the old with the new by taking everything that people love about a traditional spring mattress (think more airflow, more durability, more bounce) and elevating it through a memory-foam layering that is designed to contour to the body, all while providing more focused pressure relief and all-around comfort. Whether you're a side sleeper or someone who prefers to unwind on their back, it's perfect for all types of sleepers.
Where Is This Leesa Hybrid Mattress Available?
The Sapira Hybrid Mattress is available to shop at Leesa.
Additional Details
The Leesa Sapira Hybrid Mattress is available to shop in six different sizes: twin, twin XL, full, queen (my model of choice), king, and Cal king.
According to the retailer, this particular mattress blends the contouring comfort of a memory-foam material with the full-body support of 1,000-plus pocket springs, making it a perfect buy for shoppers looking for a mattress with medium to medium-firm support.
Unlike other hybrid mattresses, this version from Leesa also comes fitted with a signature cover material that's composed of ultrafine viscose fibers and plant-based rayon that's designed to wick moisture and keep you feeling cool and comfortable all night long.
Leesa also offers shoppers a 10-year warranty with purchase, which provides extra insurance should the mattress develop a defect over time.
Rating:

Image Source: POPSUGAR Photography / Kyley Warren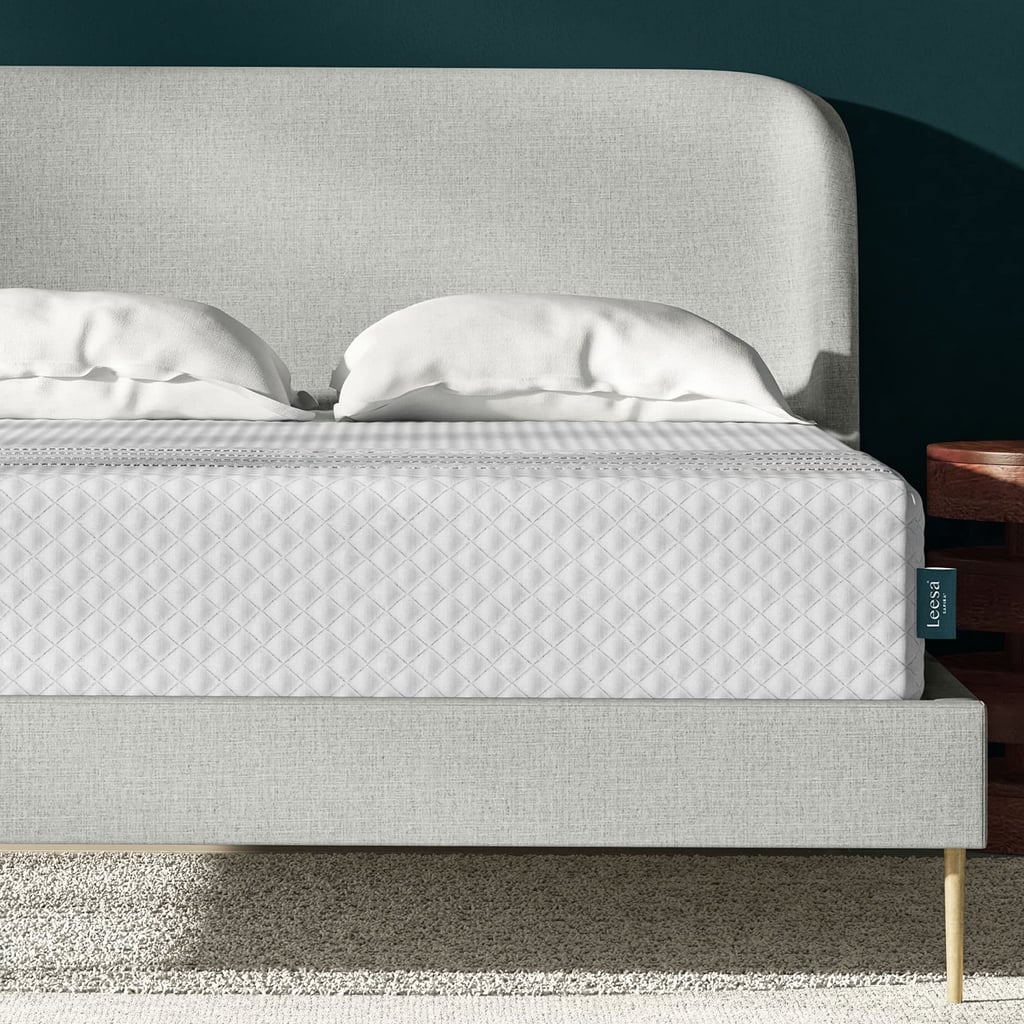 Leesa Sapira Hybrid Mattress
$1,699
from leesasleep.lvuv.net
$1,999
$1,699
Now 15% off
from leesasleep.lvuv.net
Buy Now