I Tried the Linen Sheets I See All Over Instagram, and They're Perfect For Summer
Parachute
Parachute
As POPSUGAR editors, we independently select and write about stuff we love and think you'll like too. If you buy a product we have recommended, we may receive affiliate commission, which in turn supports our work.
As a home shopping editor, I own and test a lot of different types of bedding. It's hard for me to play favorites though, because I'm a firm believer of switching it up per season and trying new things. I can easily say, though, that my current top pick is the Parachute Linen Venice Set ($239-$339).
I actually first saw this bedding on my Instagram feed. Parachute is known for its California-cool aesthetics and luxury home linens. I have a number of things from the site and have been a long-time fan, and after trying this linen set, I can easily see why it's a customer favorite.
Every night I feel like I'm slipping into a cozy bed in a five-star hotel.
The number one thing that has me sold on this set is that it just feels like luxury. Every night I feel like I'm slipping into a cozy bed in a five-star hotel. The soft texture is cooling and comfy, and has that crisp linen feel that just can't be beat. The material is crafted in Portugal with 100 percent European flax, which offers a breathable soft-to-the-touch feel that just gets softer over time.
While I usually opt for cotton bedding, this linen set has blown me away. It's great for summer and helps keep me cool, because I'm a sweaty sleeper. Plus, it comes in a number of chic colors that'll fit perfectly into your space. Keep reading to shop a few of my favorites.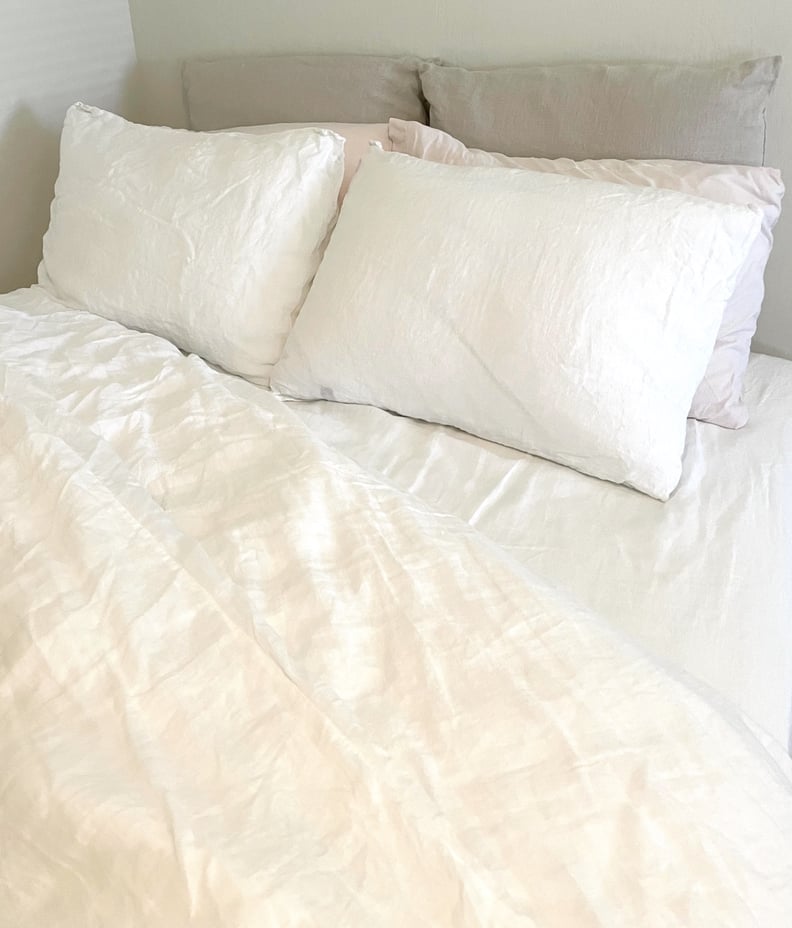 Parachute Linen Venice Set in White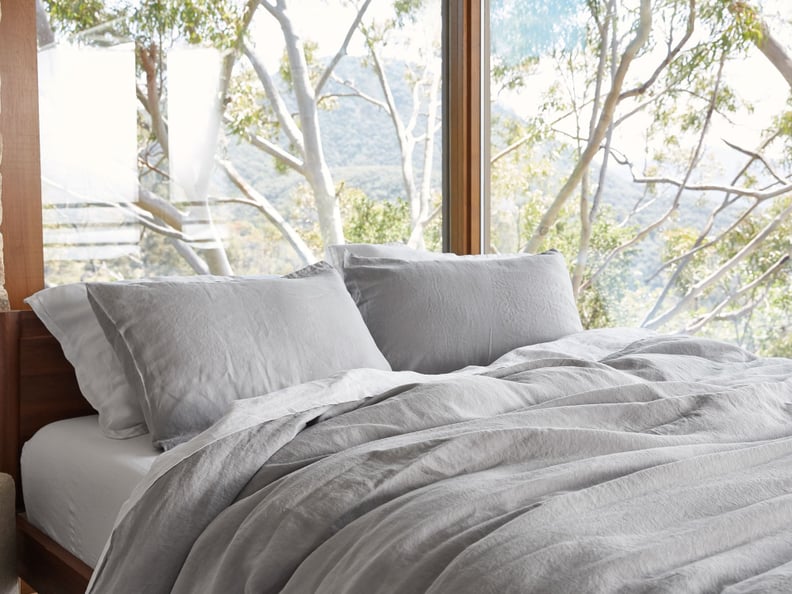 Parachute Linen Venice Set in Gray
Parachute Linen Venice Set in Clay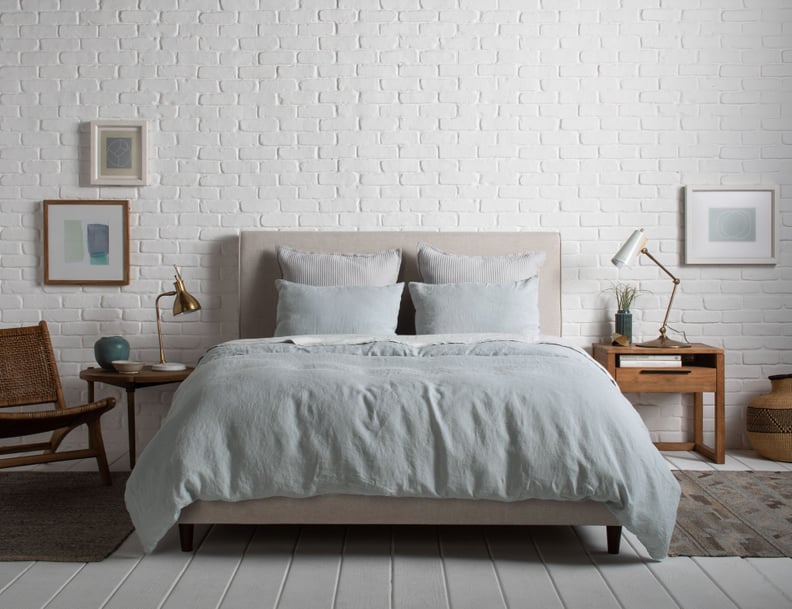 Parachute Linen Venice Set in Shore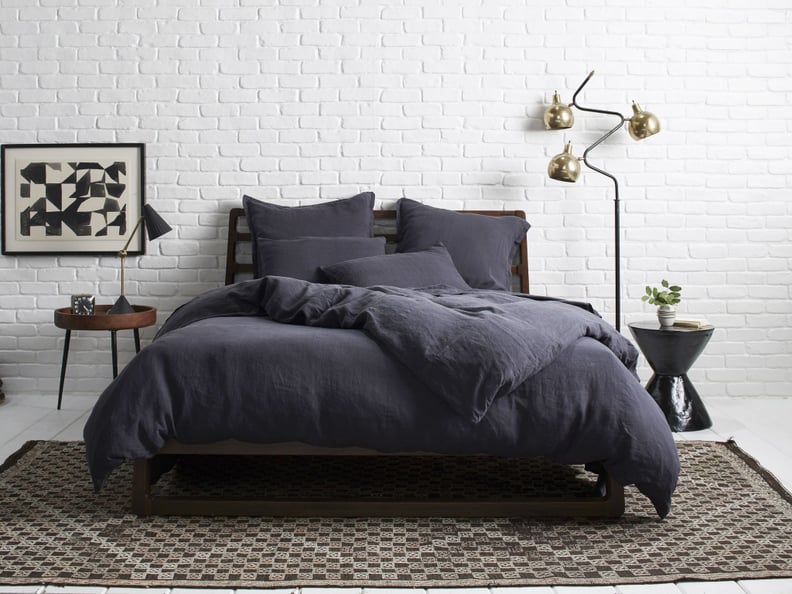 Parachute Linen Venice Set in Coal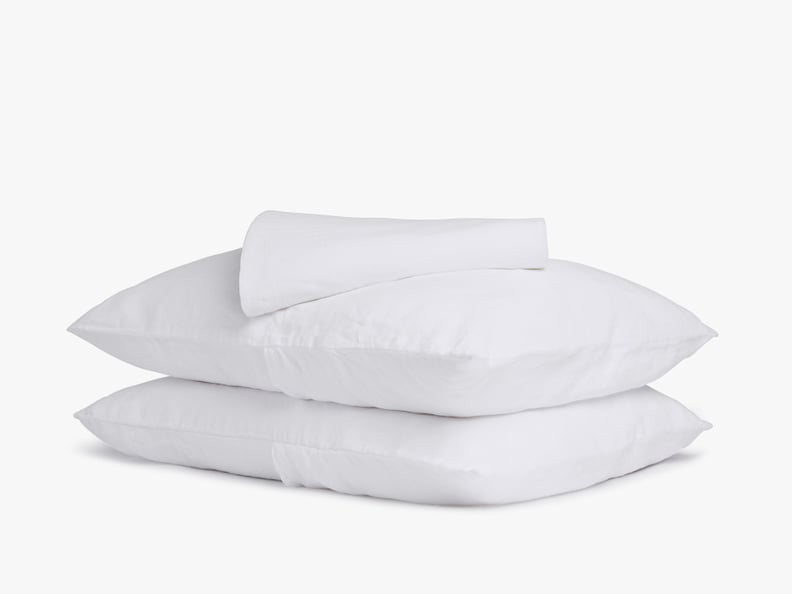 Parachute Linen Sheet Set in White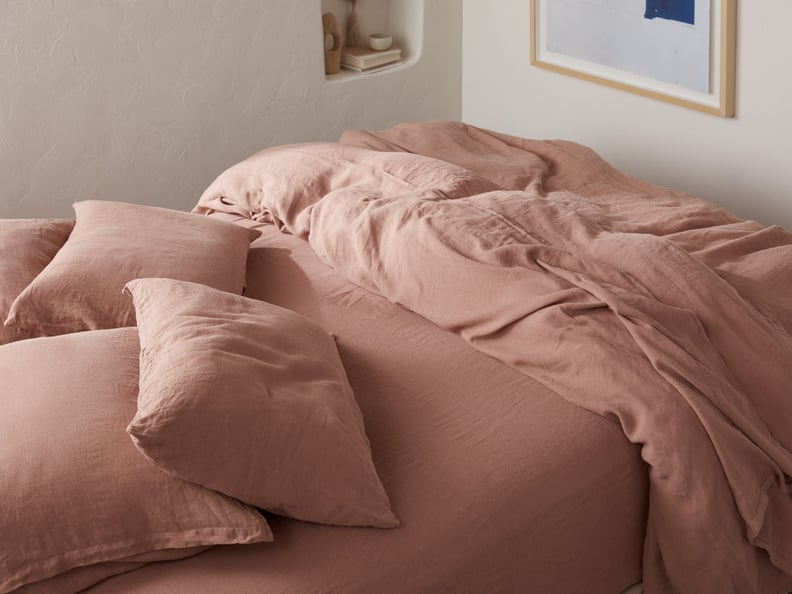 Parachute Linen Sheet Set in Rose