This Sunday Funday Candle Is "Sippy Cup Wine" Scented
This Sunday Funday Candle Smells Like "Mimosas and Cheap Gossip," and Yep, That's About Right
As POPSUGAR editors, we independently select and write about stuff we love and think you'll like too. If you buy a product we have recommended, we may receive affiliate commission, which in turn supports our work.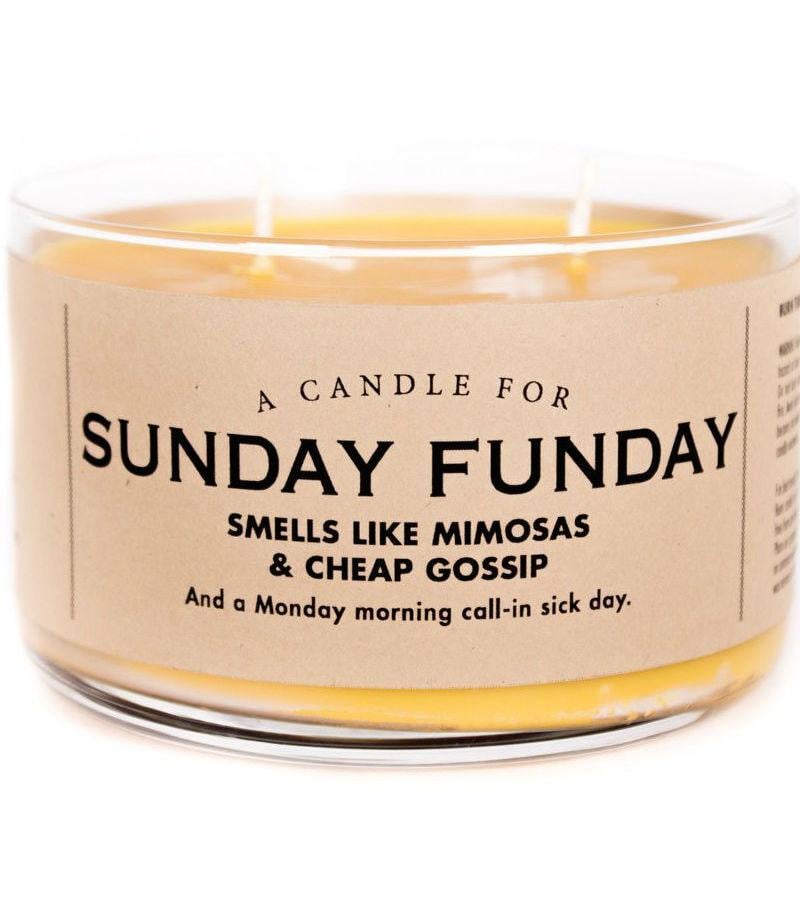 Friday and Saturday nights are fun and all, but there's nothing quite like a last day-drinking session to really turn a mundane weekend into an epic one — aka Sunday Funday. The beloved tradition has morphed into an early afternoon consisting of boozy brunches and bar hopping in recent years, and we have to admit that whenever we get an invitation to participate, we can rarely resist. Thankfully, there's now a home decor item that encompasses all the day's fun — the Sunday Funday Candle ($25) from Whiskey River Soap Co.
The hilarious candle perfectly captures the all-too-familiar warm and fuzzy Sunday vibes with its "sippy cup wine" scent. It also jokes that it smells like "mimosas and cheap gossip" and "a Monday morning call-in sick day," and we can't stop laughing at how accurate it all is. Plus, it is completely handmade and boasts a massive 60 hours burn time, meaning it will continue to fill your home with the delicious scent long after your hangover wears off. Can I have two, please?