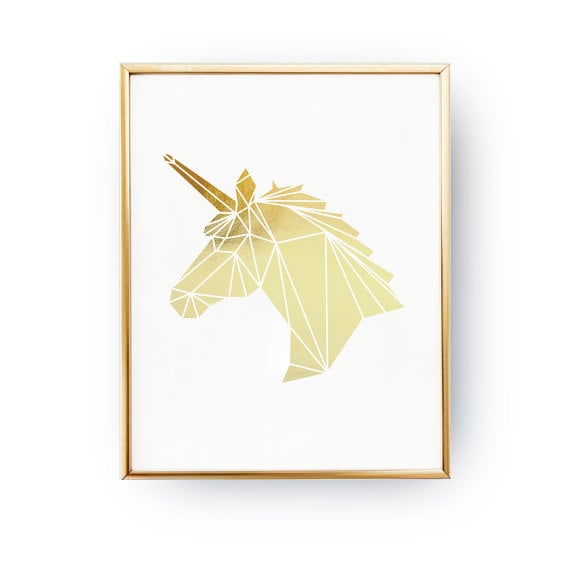 We are officially dubbing 2017 the year of the unicorn, and this magical trend seems to only be getting hotter and hotter. For starters, who could forget all that was the Starbucks's unicorn frappucino? We certainly can't. And not to mention the rise of unicorn highlighters, a look destined to prevail well into the Summer and Fall. So if this trend can be applied to both our drinks and to our hairstyles, we might as well incorporate it into our homes too, right! So, for all you unicorn fanatics out there, read on for 13 must-have home accessories that pay homage to your most favorite mystical creature.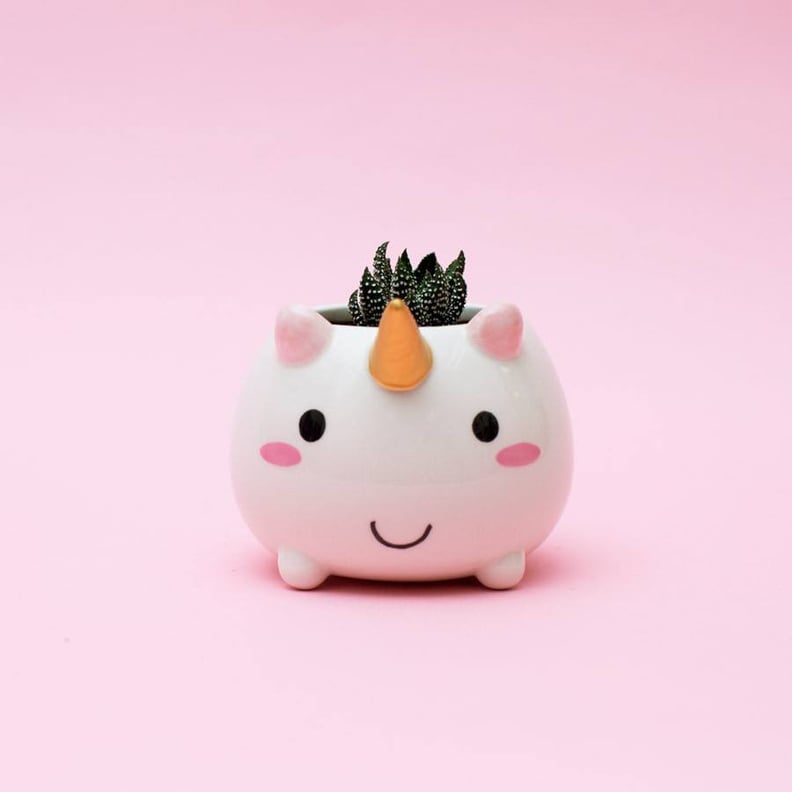 Succulent Planter
Your desk or side table will instantly start to give off some mystic vibes with this enchanting unicorn planter, yours for only $20!
Iridescent Wine Stopper
Keep that bottle of Pinot fresh and daringly stylish at the same time with this eye-catching iridescent wine stopper ($10).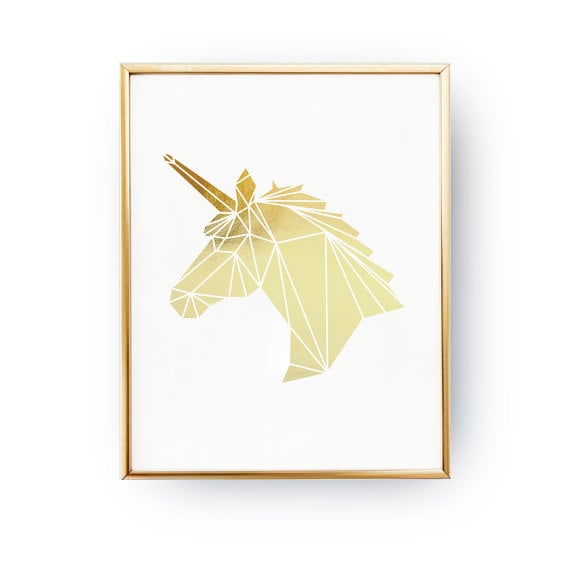 Gold Foil Print
Incorporate this gold foil unicorn print ($13) into your wall collage or entryway for an additional hint of mystique.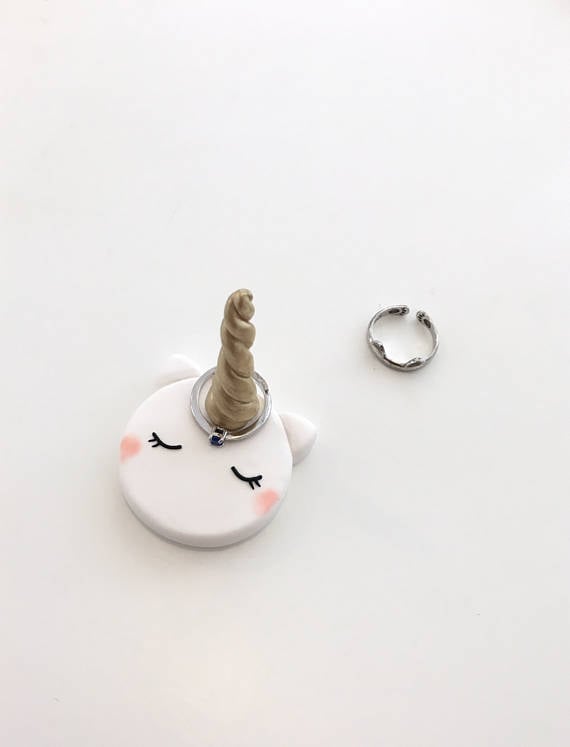 Mini Ring Dish
Never lose or misplace your rings again with this dainty unicorn ring holder ($8) featuring an exquisite gold swirled horn.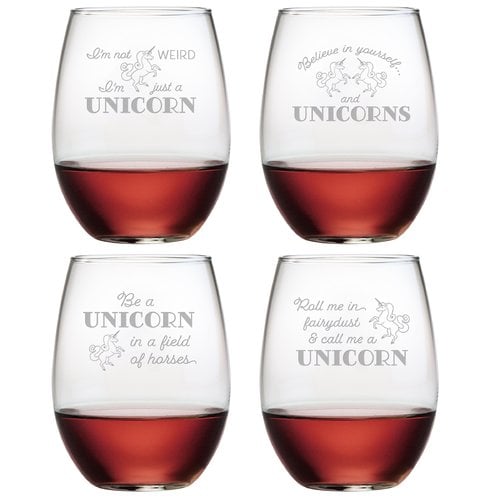 Stemless Wine Glasses
Turn up the volume during your next wine night with these
unicorn stemless glasses ($37) adorned with loving tributes to these endearing creatures.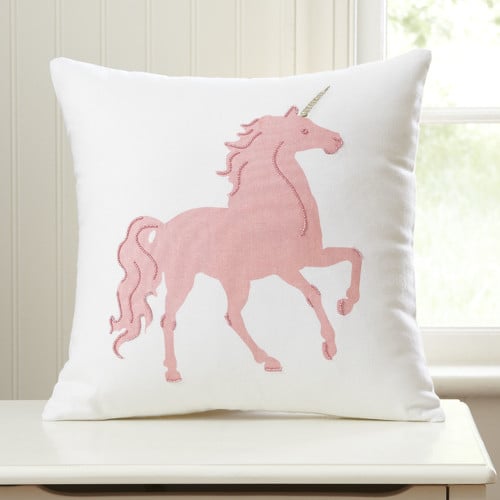 Decorative Pillow
Show off your love for unicorns with this pink and white mythical pillow cover ($37), just the right size for your couch or side chair.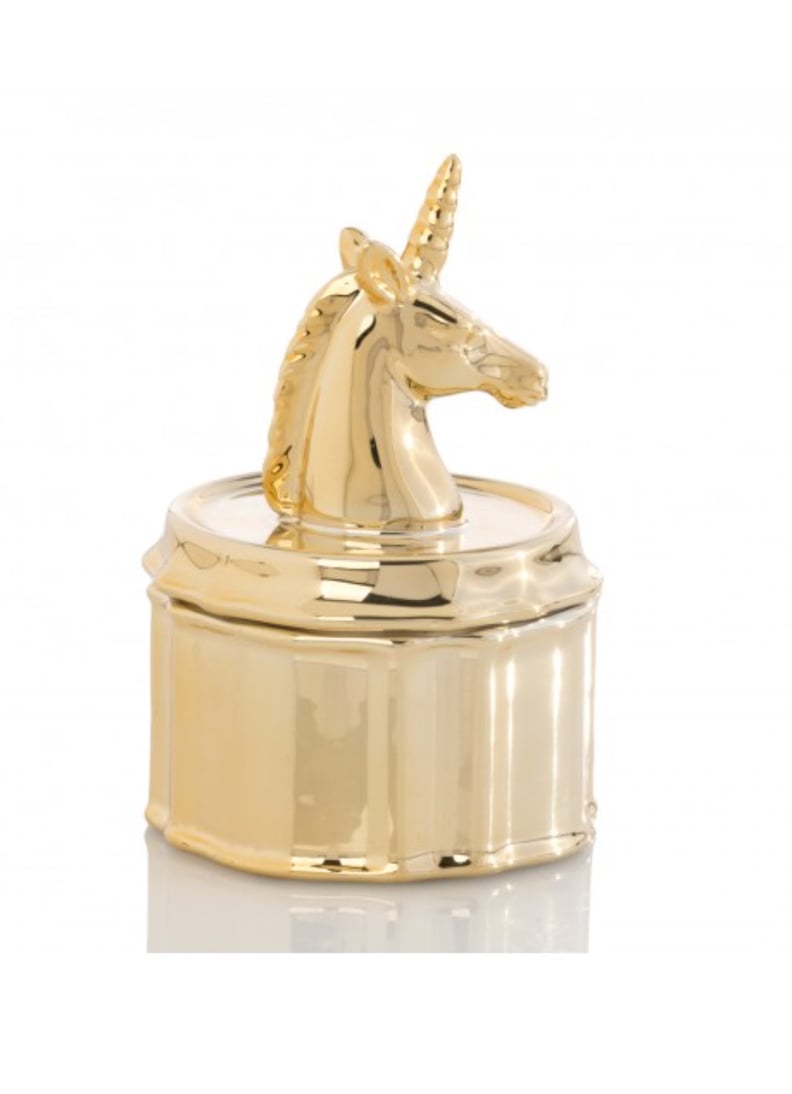 Gold Jar
Finally, thanks to this gold unicorn jar ($10), you will have the perfect place to store your bobby pins, extra change, or even your hair ties!
Paper Mache Bust
If the metallic unicorn busts aren't your style, maybe this sweet paper mache version ($49) might be more up your alley?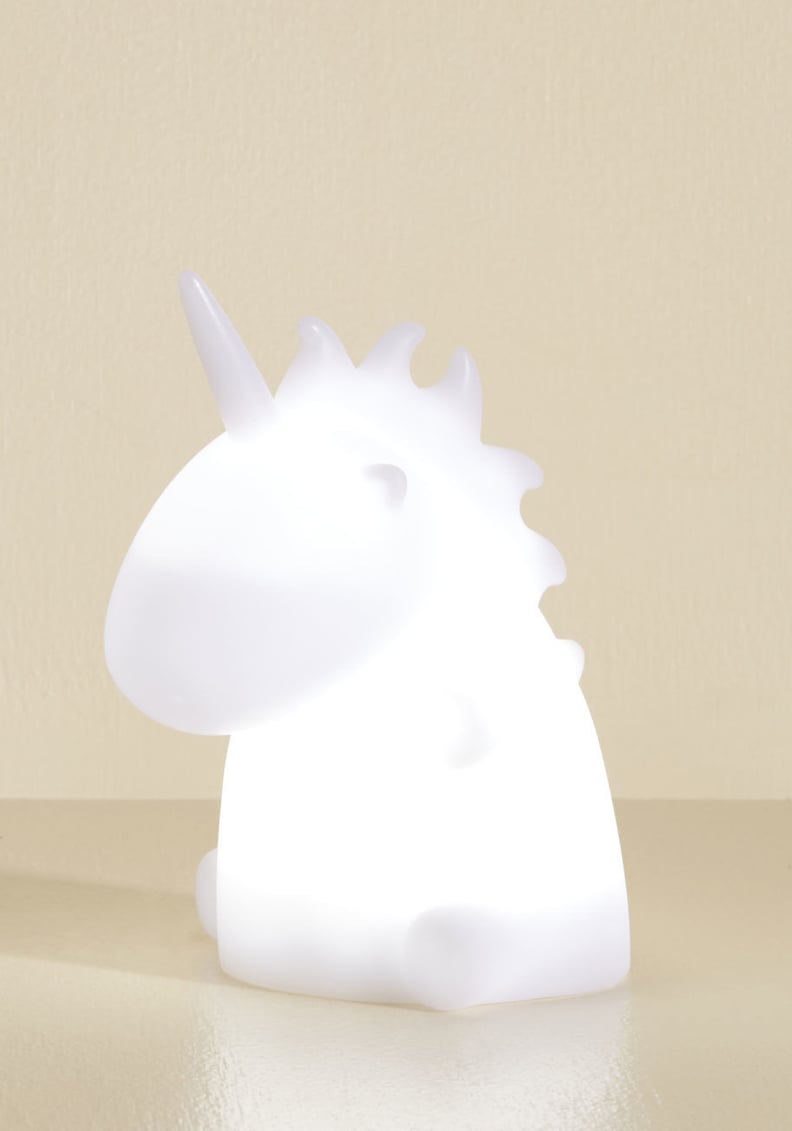 Mini Night Light
Can you think of anything cuter (and more handy) than this miniature unicorn night light ($18)? Go ahead . . . we'll wait.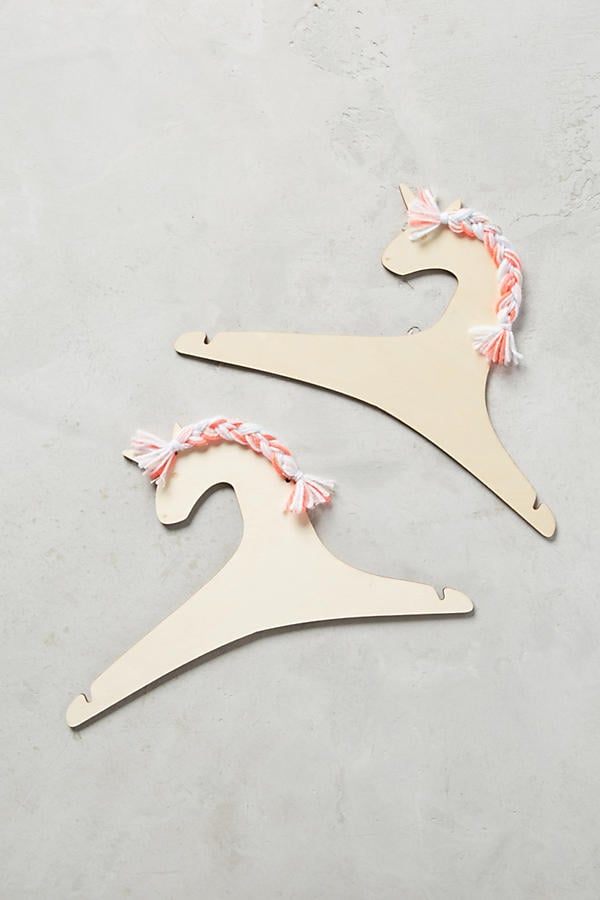 Closet Hangers
Basic wire closet hangers are a thing of the past! Be sure to step up your hanging game with these cute-as-can-be unicorn closet hangers ($16), which come complete with a fabulous braided detail on each.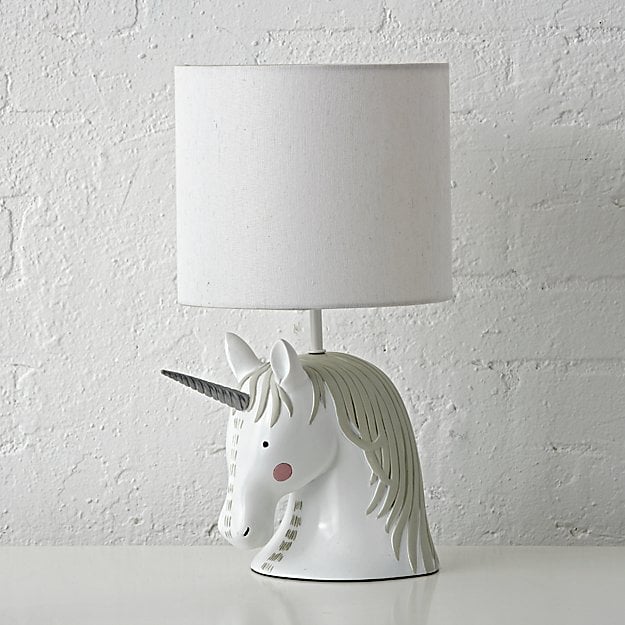 Table Lamp
If you want to profess your love for all that is unicorn, this snazzy table lamp ($79) is a great way to start.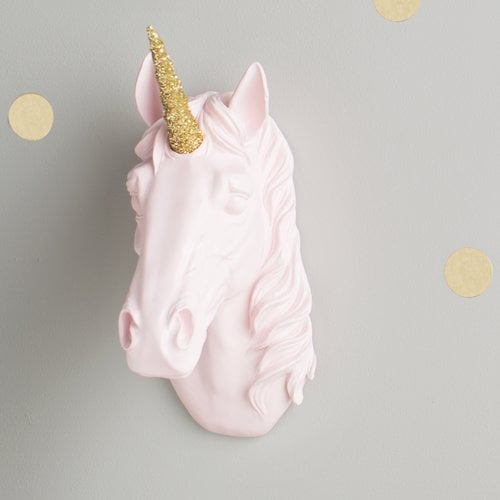 Hanging Wall Bust
Looking to add a bit of regal flair to your living quarters? Simply hang this adorable light pink unicorn wall bust ($115) on any open wall or in your hallway.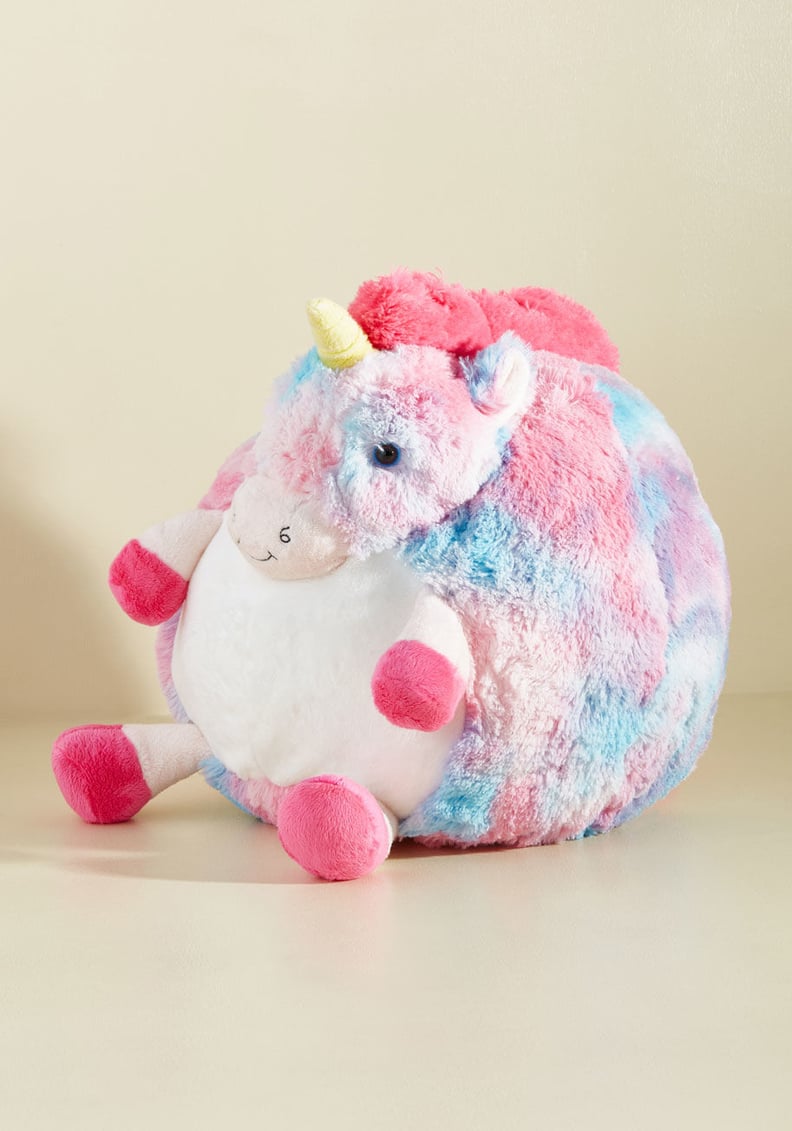 Plush Pillow
Let's be honest, do you really need a logical reason to invest in this plush unicorn pillow ($45)? The answer is no, no you don't.