Coconut Milk and Fruity Pebbles Popsicles Recipe
You'll Be Begging Summer to Get Here Just For These Fruity Pebbles Paletas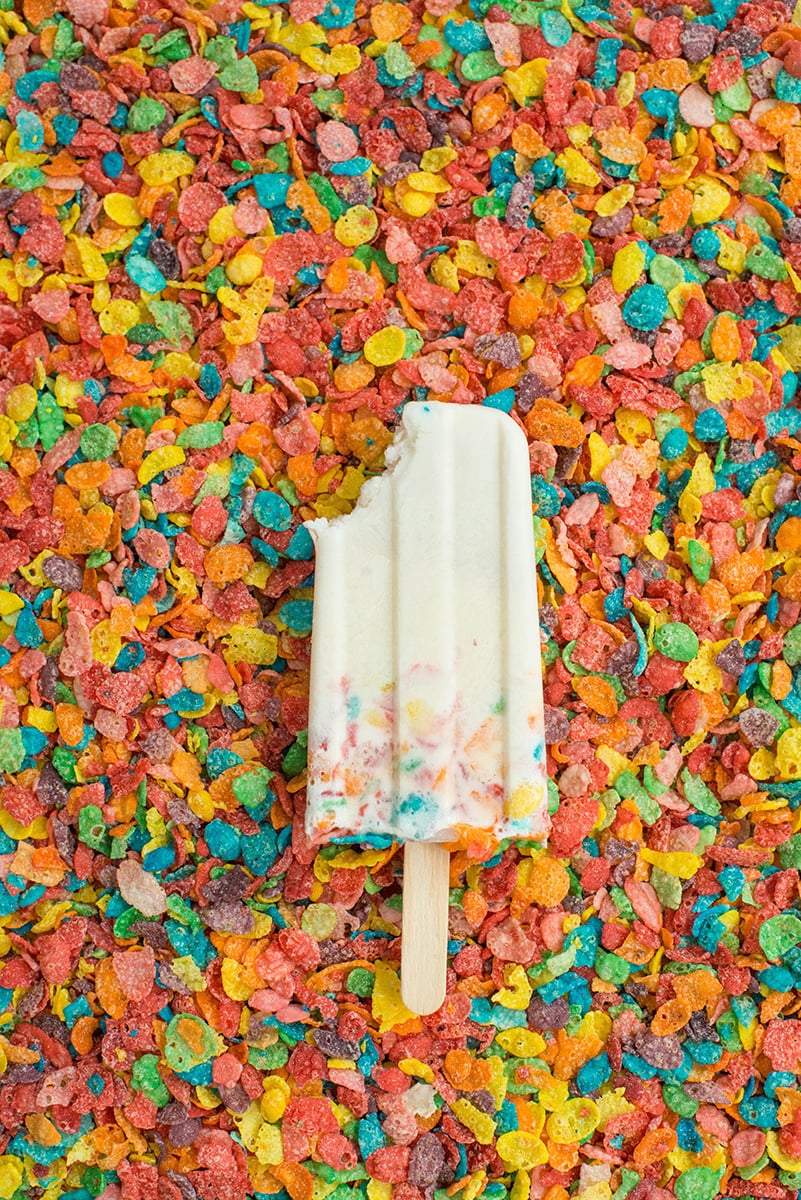 Where do we even start? Are you seeing the photo above? Fruity Pebbles paletas exist, and you need to try them right now. The recipe, from Nibble & Feasts' Ericka Sanchez, is so simple, you'll actually always have your freezer stocked up with a brand-new serving of these vanilla ice cream, coconut milk, and cereal popsicles.
Not a fan of Fruity Pebbles? (We're not here to judge.) Replace them with your favorite cereal, and enjoy. We're not being cliché — the possibilities are actually endless.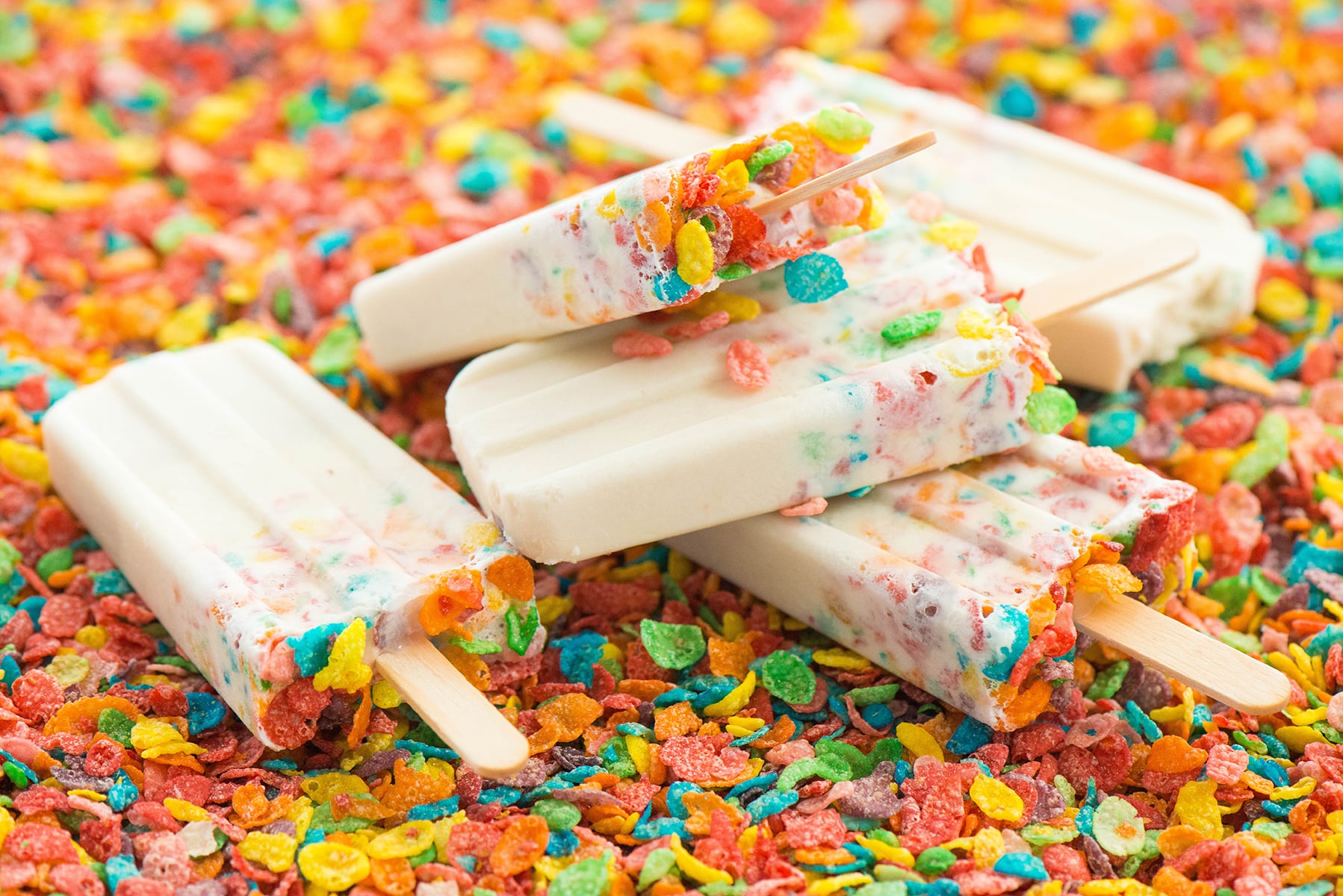 Coconut Milk and Fruity Pebbles Paletas
From Ericka Sanchez, Nibbles & Feasts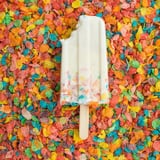 Ingredients
2 1/4 cups vanilla ice cream
1 1/2 cups coconut milk
1 1/2 cups Fruity Pebbles Cereal
Directions
Combine ice cream and milk in a large bowl. As ice cream begins to melt, stir to mix the ingredients.
Add 1 cup Fruity Pebbles cereal and mix. Let sit for 10 minutes.
Scoop mixture and pour into a 10-mold frozen pop maker and fill 3/4 of the mold. Add remaining Fruity Pebbles to each mold until completely filled to the top.
Cover and insert sticks. Freeze overnight.
Run bottom of mold in room temperature water stream and wiggle stick until frozen pop loosens and can be removed from mold.
Information
Category

Desserts, Frozen

Cuisine

North American

Yield

10 paletas