Everyone Selena Gomez Has Been Linked to Through the Years
Selena Gomez has undoubtedly secured her spot as a Hollywood luminary. Between acting, making music, launching a beauty line, working on mental health advocacy, and producing onscreen projects, the 31-year-old star has broadened her impact since bursting onto the scene during her Disney Channel days. But if there's something Gomez often does without any effort at all, it's stir up dating rumors.
Gomez seemed to poke fun at the rumor mill's penchant for matching her up with single celebs in a June TikTok video. The "Only Murders in the Building" star lip-synced to an audio that said, "You ever hear a rumor about yourself and actually wanted to hear more? You're more like, 'Damn, what did I do next?'" But Gomez's current single status seemed to be confirmed in a July 7 Instagram post by the band Haim, taken at Taylor Swift's Fourth of July party. The band shared photos of themselves, Swift, and Gomez, and captioned it, "single summer."
Gomez also seemed to use TikTok to confirm her single status earlier this year, after reports surfaced of her new romance with The Chainsmokers' Drew Taggart, which she never confirmed. In the video, posted March 15, she lip-syncs to the audio, "I hate it when girls are like, 'Oh my gosh, my crush doesn't even know that I exist.' Girl, my crush doesn't even exist!" She added in the caption, "Still out here lookin for him lol."
This year, Gomez seems to have focused more on friends and family than her love life, joking about being in a throuple with bestie Nicola Peltz Beckham and Brooklyn Beckham and spending time with her little sister, whom she took as her date to the 2023 Golden Globe Awards and The Eras Tour.
Over the years, though, Gomez has often appeared in headlines for her relationships, particularly with Justin Bieber and The Weeknd. The singer has also been linked to the likes of Charlie Puth, Nick Jonas, Orlando Bloom, Niall Horan, and even Taylor Lautner.
Gomez opened up about her love life in her June 2021 Vogue Australia cover story, frankly stating that it's "cursed." "I think most of my experiences in relationships have been cursed. I've been way too young to be exposed to certain things when I was in relationships," she shared. She added that feeling "so less than" led her to explore what makes her "rare," which she made the title of her 2020 album.
Some speculations about Gomez's dating history seem to be valid, but others are clearly less substantiated. Either way, the star certainly keeps us on our toes when it comes to her relationships. Case in point: on July 21, 2022, Gomez posted a TikTok video in which her nana is heard in the background asking her, "So how did you end it with that guy?" Gomez replies, "Uhh, I'll tell you in a second," before breaking into a laugh. Shortly after, she was spotted with producer Andrea Iervolino around her birthday in August, though a source told Us Weekly at the time that "Selena and Andrea are just friends," adding, "She's dating and is keeping her options open with a few guys."
Keep reading to take a look back at Gomez's rumored and confirmed romances.
— Additional reporting by Brea Cubit, Celia Fernandez, Alessandra Foresto, and Njera Perkins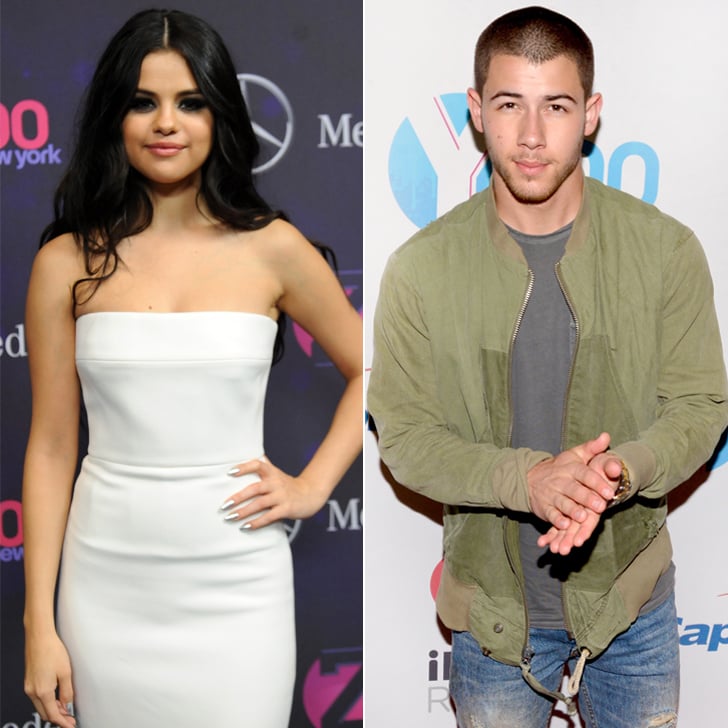 Nick Jonas
Gomez and Jonas briefly dated for a few months in 2008, sending Jonas Brothers fans into a frenzy. Gomez opened up about their romance in 2015, saying it was "like puppy love, you know, it was very sweet." In January 2018, the two hilariously reminisced on an awkward Central Park date from their time as a couple.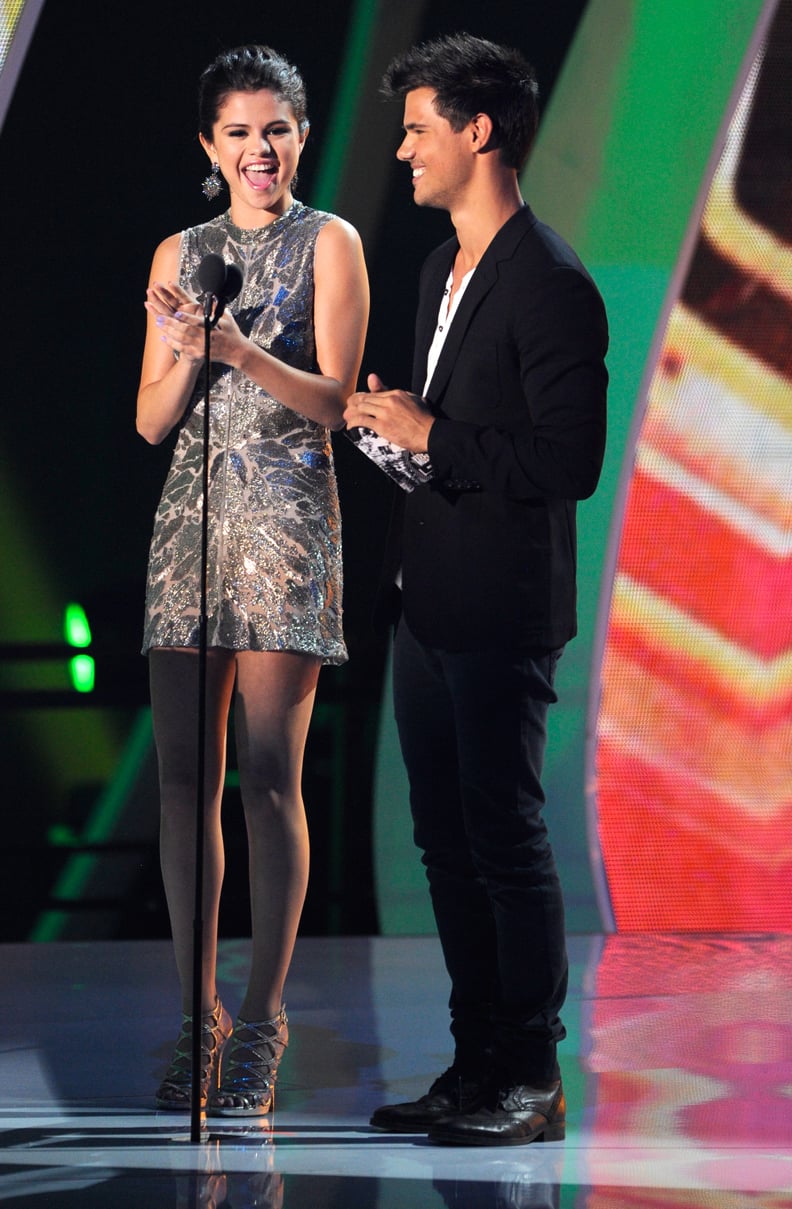 Taylor Lautner
Gomez and Lautner met in Vancouver in 2009 while she was filming "Ramona and Beezus" and he was filming "Twilight: New Moon." Unfortunately, their young love didn't last long. In the September 2009 issue of Seventeen, Gomez confirmed their breakup, citing their lifestyles as the cause. "We would go out to lunch and dinner, but I knew he had paparazzi following him, and I had paparazzi following me," she said. "People were getting a little crazy about us." Although things didn't work out between them, Gomez noted: "He is so sweet. Taylor has made me so happy. I didn't know I could be that happy."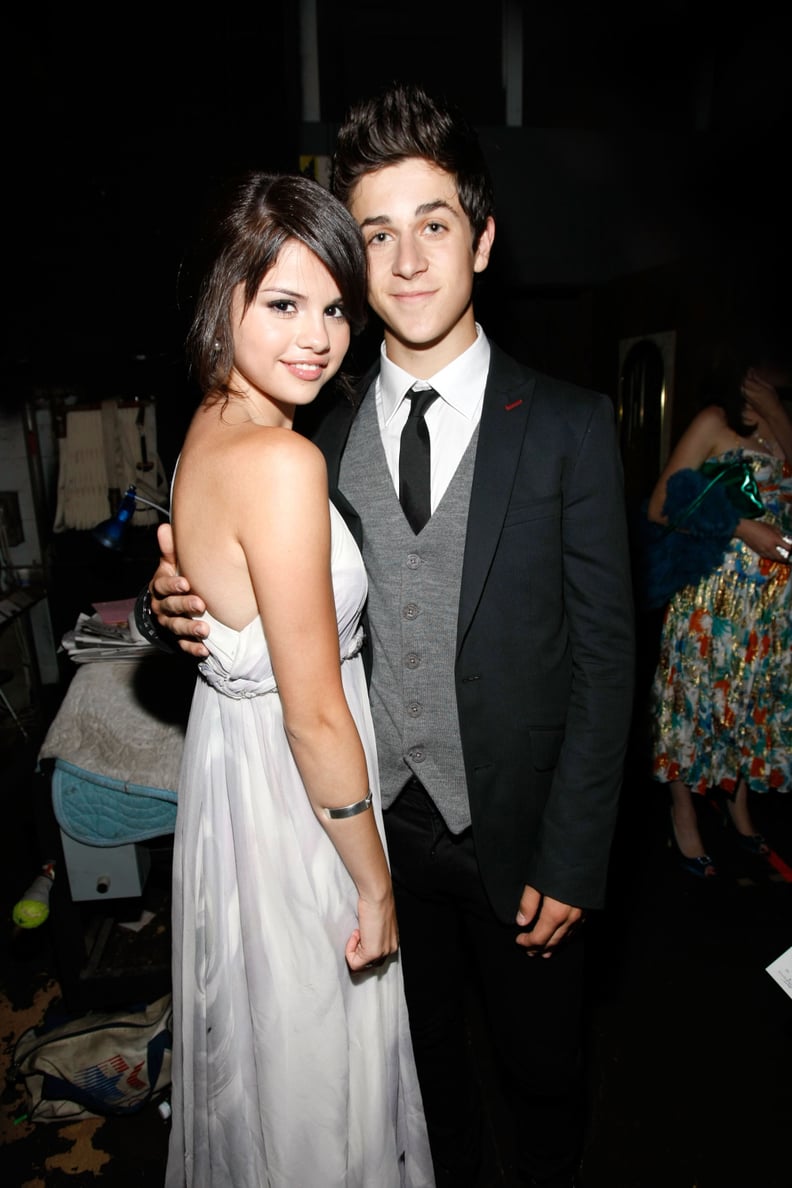 David Henrie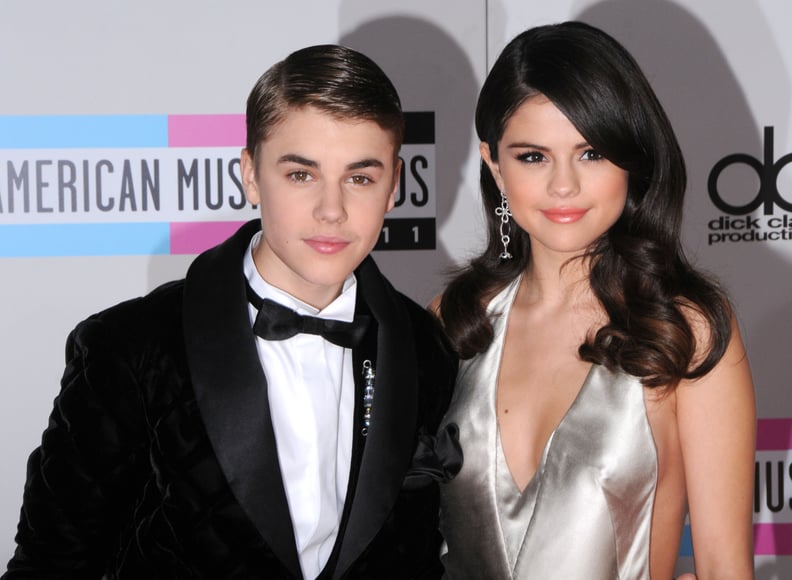 Justin Bieber
Gomez and Bieber had a five-year roller-coaster romance filled with ups and downs, which seemed to have definitively ended in 2015. Things got rocky in 2017 when Gomez started dating The Weeknd, but she and Bieber got back together at the end of that year only to split again in March 2018. Three months after their official breakup, Bieber rekindled his relationship with his now-wife, Hailey Baldwin.
In 2019, after the Biebers' second wedding ceremony in South Carolina, Gomez unveiled her song "Lose You to Love You," which seemed like a farewell to her ex. Chatter about their relationship revved up again in September 2020 when Bieber lip-synced Gomez's name in DJ Khaled and Drake's music video for "Popstar," but the artists have not commented on it.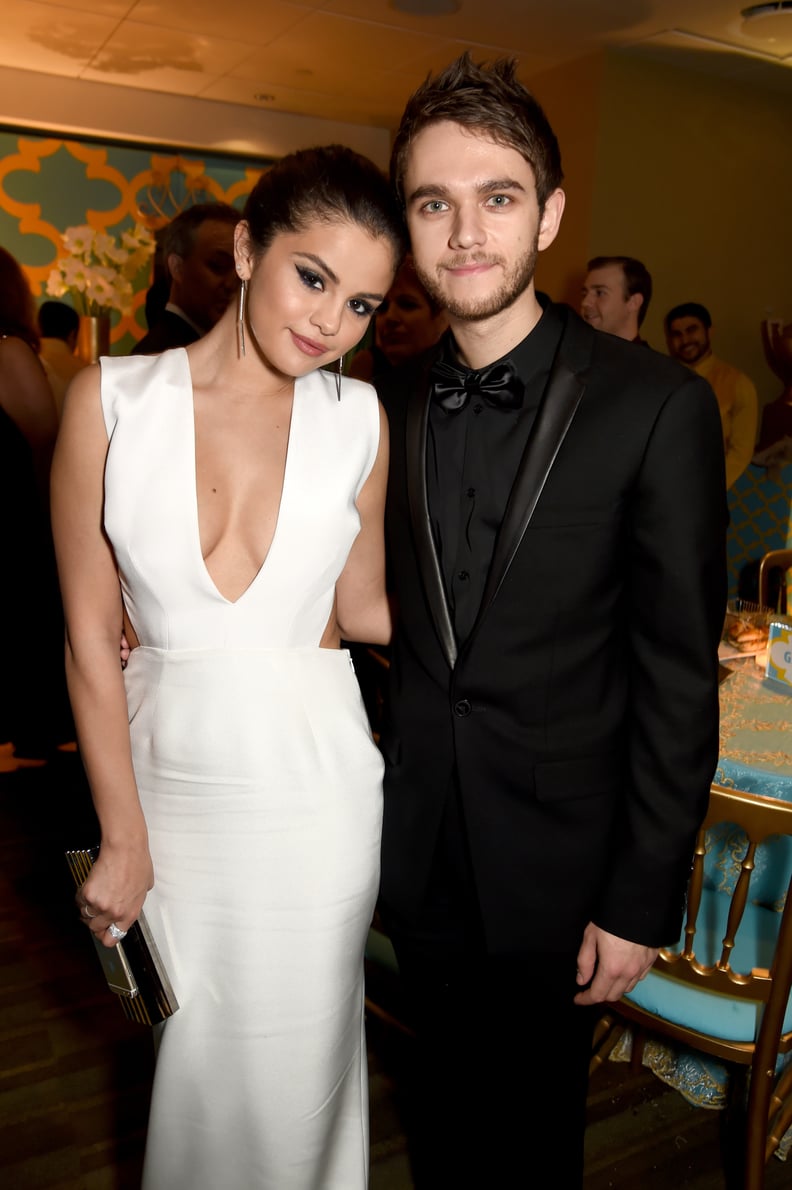 Zedd
Gomez and Zedd briefly dated in early 2015, despite Diplo's claims that the whole thing was a publicity stunt. People reported that Gomez briefly spoke about their romance in July 2015, telling New England radio show "The Edge Afternoons," "I adore Anton [Zedd] a lot, and I definitely had a thing with him, which was nice."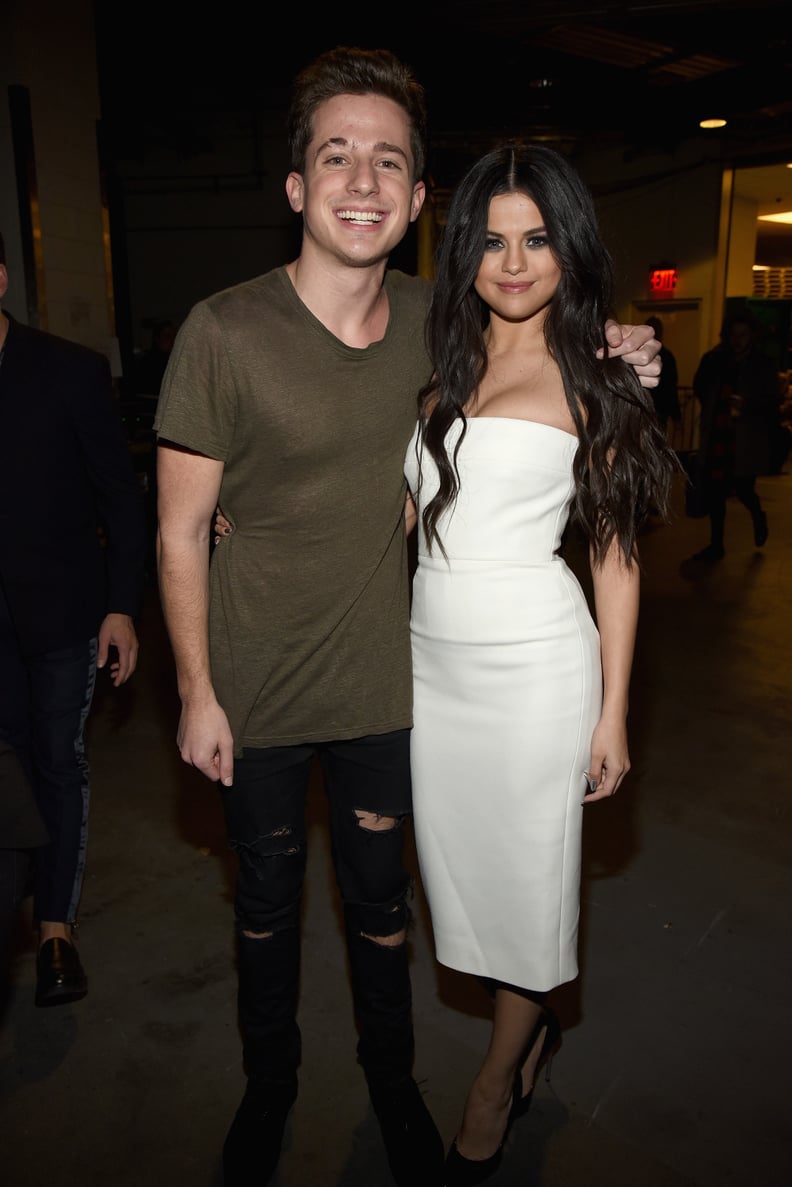 Charlie Puth
Puth and Gomez first met at the 2015 MTV VMAs. "I just went up to her and started talking to her," Puth told Us Weekly. The duo later recorded a song — "We Don't Talk Anymore" — for his 2016 debut album, "Nine Track Mind."
In a 2018 interview with Billboard, Puth spoke about his relationship with Gomez, saying, "I don't kiss and tell, but the only way a song like ['We Don't Talk Anymore'] can come across as real is if there's something else going on behind the scenes. And that's what was happening [with Gomez]. Very short-lived, very small, but very impactful. And it really messed me up. I'm trying to put this the best way possible: It wasn't like I was the only person on her mind. And I think I knew that going in — what I was getting myself into."
However, shortly after Billboard published the piece, a source told People that Gomez and Puth "never dated."
Samuel Krost
Krost and Gomez ran in the same circle of friends, per Bustle, so they obviously hung out. However, rumors swirled when the two were spotted holding hands on their way to NYC restaurant Cipriani in November 2015, per People, and again in Beverly Hills in January 2016, as reported by Entertainment Weekly.
While they were together, Krost shared photos of his Costa Rican vacation with Gomez on Instagram, and they were photographed while out for dinner together in NYC. After their breakup, Krost officially confirmed that they dated in a now-deleted Instagram post in August 2016.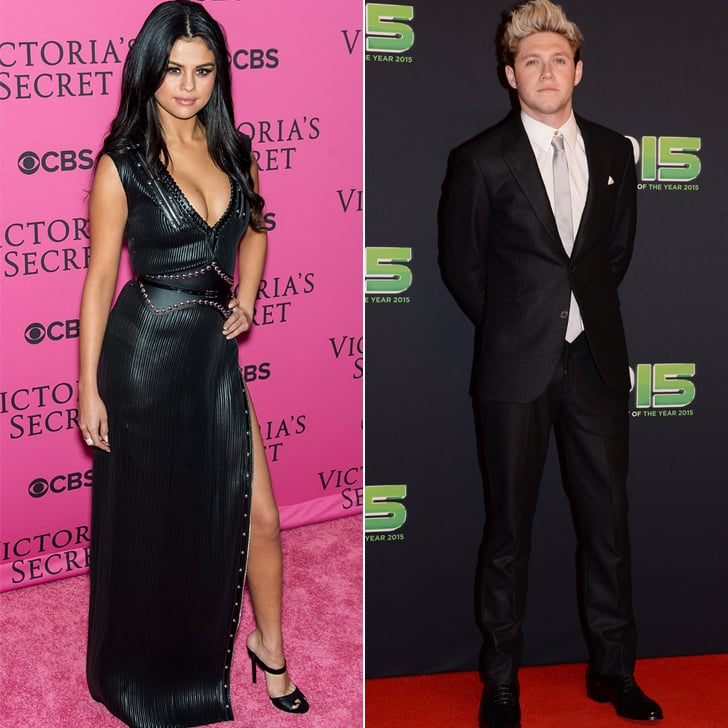 Niall Horan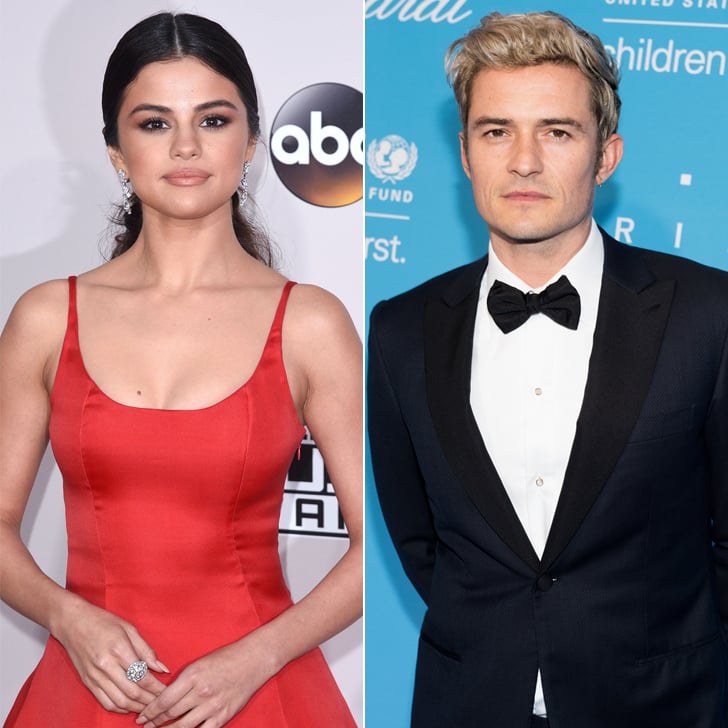 Orlando Bloom
Gomez and Bloom were photographed together in 2014, per People, and though nothing was confirmed back then, TMZ reported that the the pair cozied up in Las Vegas at the singer's "Revival" tour launch party in 2016. After rumors of their encounter in Las Vegas hit the internet, Bloom's then-girlfriend and now-fiancée, Katy Perry — with whom he shares a 1-year-old daughter named Daisy — tweeted, "Instead of giving energy & eyeballs to dumb conspiracy 🚮 check out how C👁👁L this is," with a video of Bloom's charitable work in Ukraine. Gomez liked the tweet, so it appeared that it was all a misunderstanding.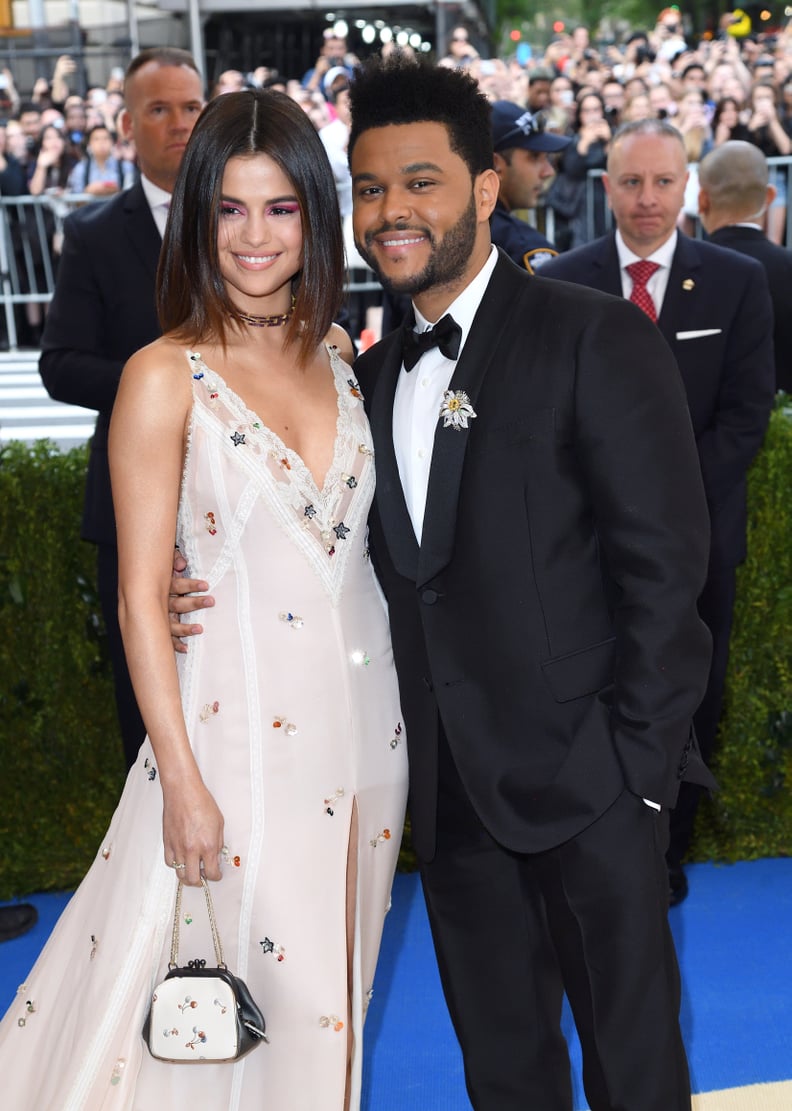 The Weeknd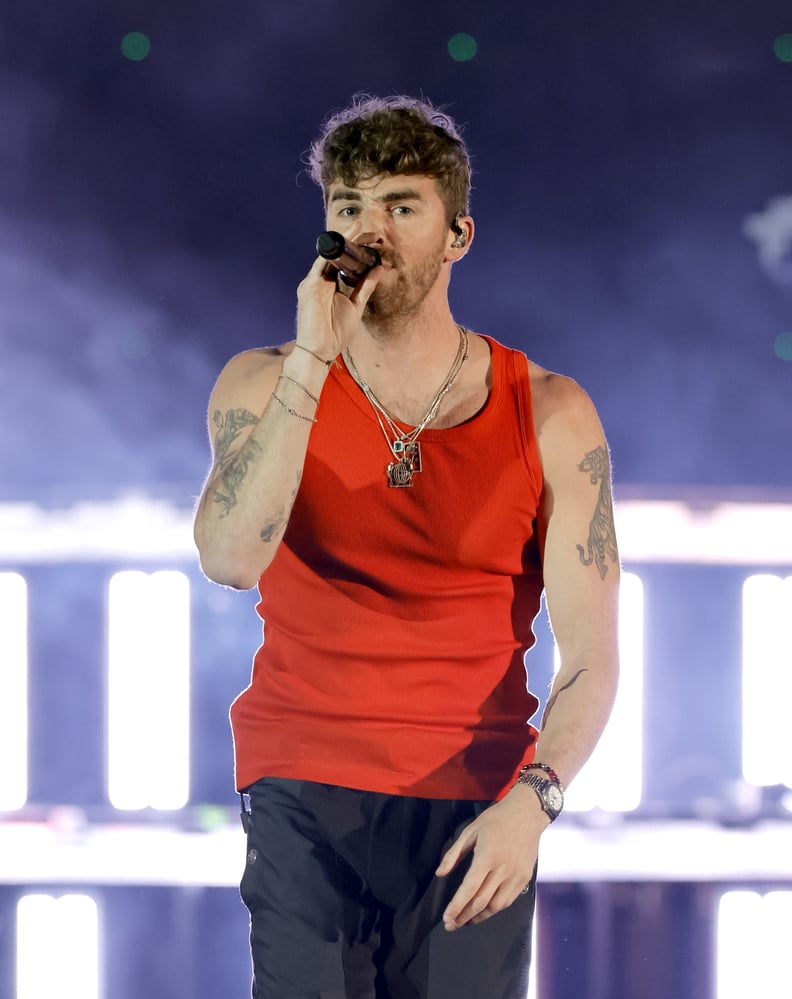 Drew Taggart
On Jan. 16, Us Weekly reported that Gomez and Taggart were dating, though the two never confirmed the news themselves. Reps for the singer and musician did not respond to POPSUGAR's requests for comment, but an insider told Us Weekly, "They aren't trying to hide their romance by sneaking around at members only clubs," also noting that the pair are "very casual and low-key."
The source shared that the two "go bowling and to the movies" when they spend time together. They also revealed that Gomez is "so affectionate" with Taggart and she "can hardly keep her hands off him," adding that they're "having a lot of fun together."
Gomez later seemed to shut down the dating rumors when she posted a since-deleted Instagram Story that read, "I LIKE BEING ALONE TOO MUCH." However, days later, she was spotted holding hands with Taggart in New York, per photos obtained by Entertainment Tonight. But on March 15, she seemed to confirm on TikTok that she's currently single.