Creamy Avocado Dressing Recipe
You'll Want to Pour This Avocado Dressing Over Every Salad You Eat — and You Should!
Once you make this amazing avocado dressing recipe from Sprinkle of Green, we guarantee you won't be able to stop!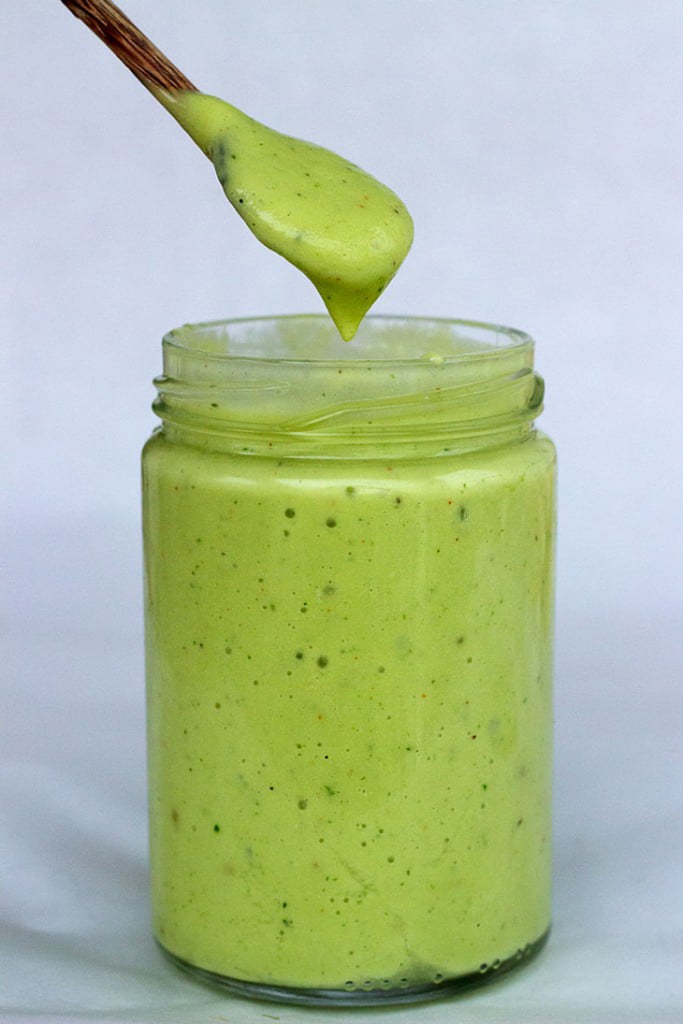 I used to be the kind of girl who had her salad either plain or with olive oil, but I've recently fallen in love with adding salad dressing to my salads!
Now, I run from bottled and store-bought dressings like it's the plague. Nothing good will come out of the horrible plastic bottle. The dressings I'm talking about and loving are deliciously homemade and full of goodness!
Especially this avocado sauce below. Matt's loved it so much we have it with almost every.single.meal!
It's deliciously creamy while still being runny enough to drizzle over your salad.
The avocado has a nice and subtle taste, and the coriander (cilantro) just marries it perfectly! Not to mention the cayenne, which gives it just a nice kick without being too overwhelming! So, so yummy!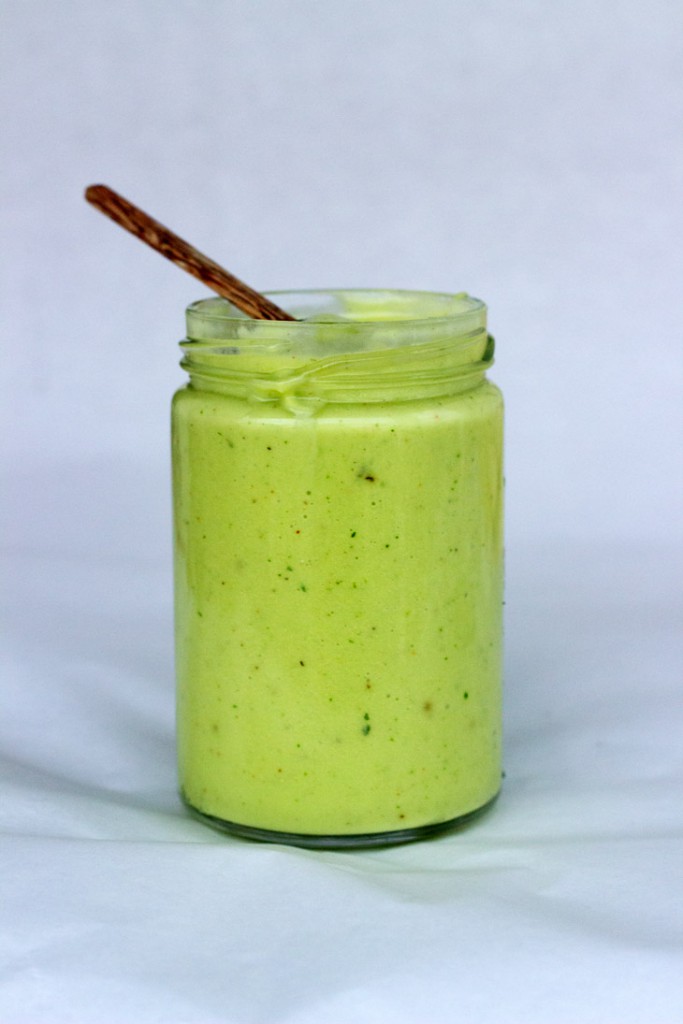 Notes
This sauce is also great to use as a dip. Sweet potato chips go perfectly with this, and it's a nice variation from the usual guacamole.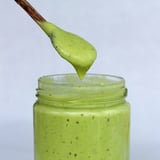 Ingredients
1/2 ripe avocado
1 tablespoon Dijon mustard
1 cup water
Handful of coriander (cilantro) leaves
1 tablespoon olive oil
Juice of half a lime
1/2 teaspoon cayenne pepper
Salt and pepper to taste
Directions
Scoop out the flesh from the avocado (without the skin and pit, of course) into a blender and add all of your other ingredients and turn on.
Depending on your blender, you might want to scrape the sides. If your dressing is still not runny enough to fall off a spoon, simply add more water.
Add to a mason jar and store in the fridge.
Information
Category

Condiments/Sauces, Dressings

Cuisine

North American

Yield

1 cup

Total Time

4 minutes, 59 seconds