Daddy Yankee Speech at Premios Juventud 2019
Daddy Yankee Calls For Puerto Rico Governor's Resignation While Accepting Premio Juventud Award
Daddy Yankee won the first award at Premios Juventud on Thursday night, and during his acceptance speech he asked for Puerto Rico's governor Ricky Rosselló to resign. While Daddy Yankee is an industry veteran, his music transcends generations and he was one of the biggest stars present at Univision's "Youth Awards," which took place at the Watsco Center in Miami.
The reggaeton mogul took home the "Multi-Tasker" award, given to those artists who not only perform, but also write and compose their own songs. In his speech, he called out Rosselló, who is Puerto Rico's most-hated man right now, as two of his former officials were arrested by the FBI under corruption charges and an almost 900-page transcript was leaked, full of despicable, misogynistic, homophobic, profanity-laced, and cruel text messages between the governor and 11 of his top aides and cabinet members.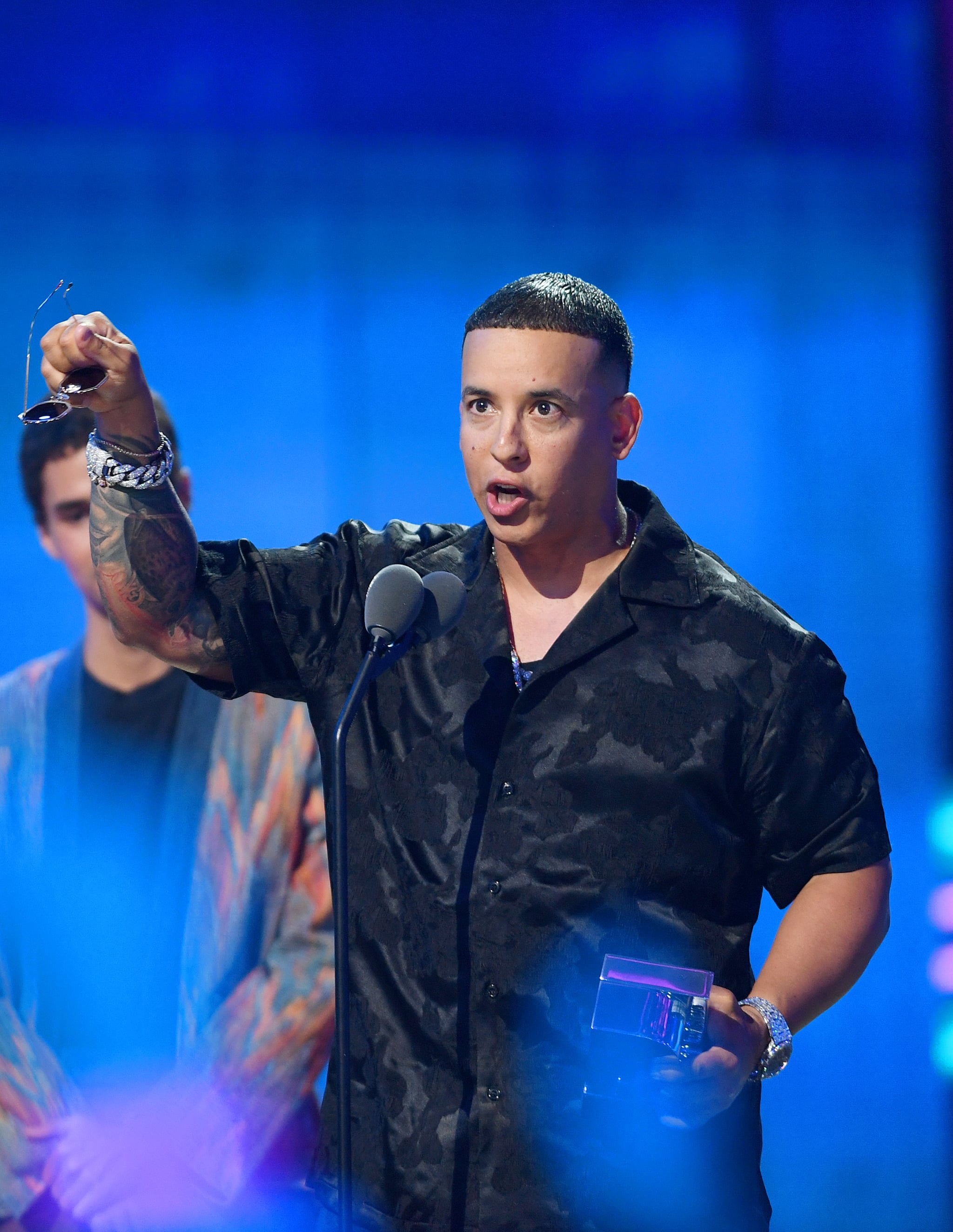 Protests have ensued all over the island, and Daddy Yankee has expressed his total support of these events on social media, saying how before being an artist, he is a Puerto Rican. In his speech during Premios Juventud, Yankee remembered how after Hurricane Maria he was stranded in mainland US and couldn't rush to Puerto Rico's aid right away how he wanted, and now, a similar situation happened during these protests calling for Rosselló's resignation.
However, he took advantage of his platform at the event to send a strong message to Ricardo Rosselló: "Resign. Hand over power peacefully, reasonably, and diplomatically, and make way for new leaders to direct our country the right way," Yankee said.
"Puerto Rico is tired of corruption, of decades of mistreatment, of lies. The education system is broken. We need to improve education, please! Let's keep protesting courageously, but wisely. Demand your right, but do so smartly. Passively, without fear. We're hurt, but we'll keep going forward bravely," the reggaeton superstar added.