Eva Mendes Interview Quotes About Her Daughters
Eva Mendes Is Beaming in a New Interview About Her Daughters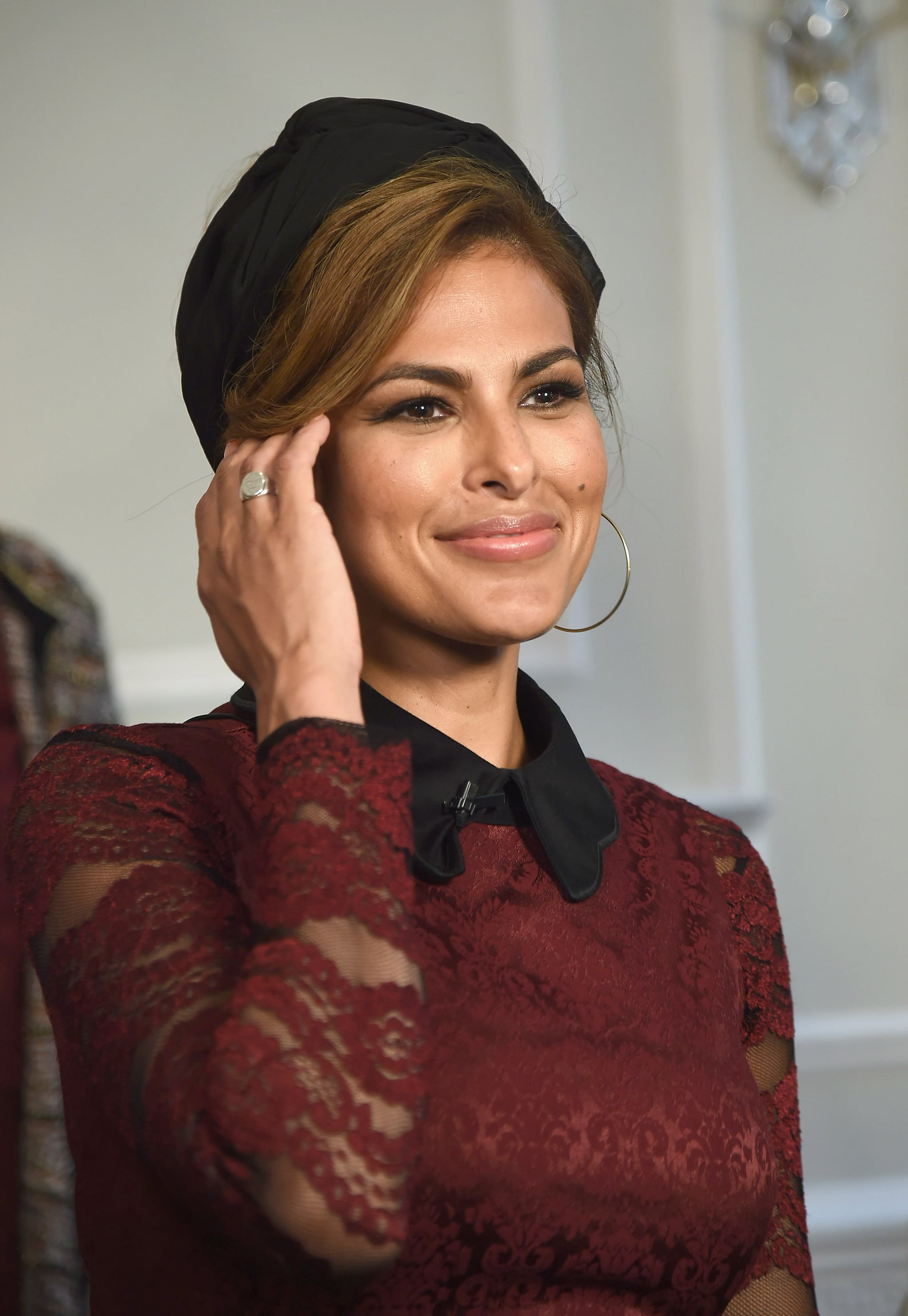 While Eva Mendes is known to be pretty private about her personal life — by celebrity standards, that is — the actress recently opened up about her two daughters with Ryan Gosling, 2-year-old Esmeralda and newborn Amada Lee.
While speaking to E! at a presentation for her collaboration with New York and Company, Eva gushed about her family's newest addition, as well as what's changed since having her first daughter. She said, "It's not that different because this little Amada — Amadita — is an angel. She's such an angel that it hasn't changed that much yet, but I feel like in a few months once she really starts having a voice . . . I think it'll be a little bit louder."
When asked about Amada and Esmeralda's differing personalities, Eva said, "They definitely come with their own stuff and it's pretty great. I feel like my job is just to get out of their way, and protect them, but let them be who they are."
Eva also spilled some truth about motherhood and how it's affected her personal style. She said, "I think basically the bar is just lower. If I even get dressed today it's an accomplishment," adding, "I really do think that in a way that is true for me. It's just about speed now. What can I get into the fastest? What am I going to feel secure in?"
As further proof that she's one down-to-earth celebrity, Eva noted that she's in "no rush" to get back to her prepregnancy size. "I'm having a good ol' time taking advantage of the postpregnancy thing," she said.