Gina Rodriguez's Body-Positive Message to a Fan on Twitter
Gina Rodriguez Reminds Us Why She's a Body-Positive Role Model With 1 Twitter Exchange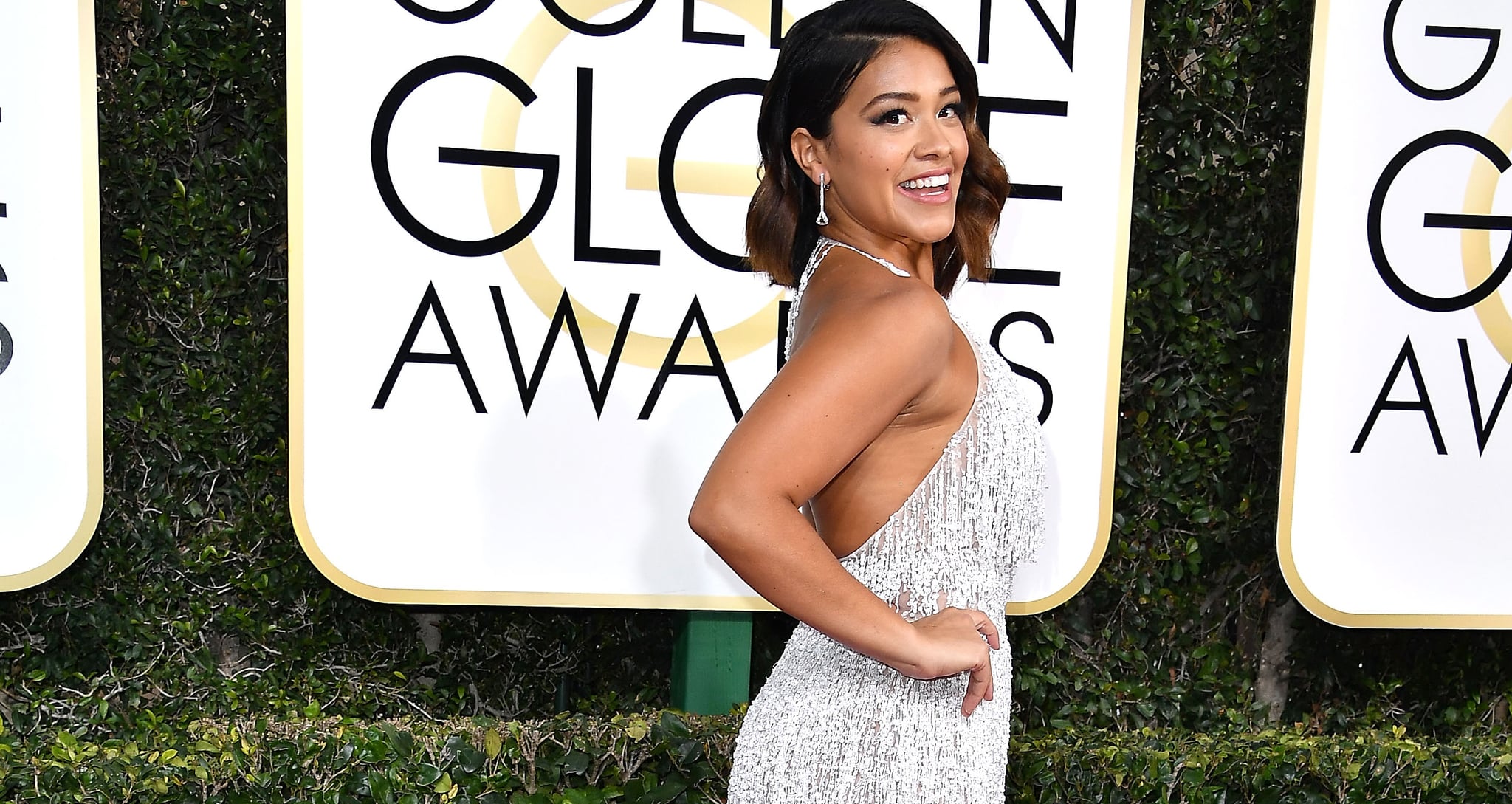 Gina Rodriguez is known for her body positivity. The Jane the Virgin star has been super open about her battle with Hashimoto's disease, a thyroid disorder, and its effect on her weight, but she doesn't let it get her down. She's confident. She's fierce. And she's spreading that message of self-love like wildfire with her fans on social media.
Enter her recent Twitter exchange with a fan who loved her Naeem Khan dress at the Golden Globes (same). Twitter user babie2006 commented that she wanted a similar tinsel-inspired number but felt like she'd need to "lose weight to rock it like you girl."
Gina wasn't having any of that self-doubt and responded with the most epic, uplifting words of encouragement, ultimately reminding us why she's a body-positive role model. Read what she had to say below.
Girl you ain't gotta lose nothing! Trust me. Fierce is fierce no matter what size. Remember it. Write it down. Then walk with your goodness. https://t.co/oGcOD5V6Xq

— Gina Rodriguez (@HereIsGina) January 10, 2017
Needless to say, Gina totally made this fan's day.
@HereIsGina I gotta be honest, I'm feeling great after reading your tweet. Thank you for schooling me but in an inspiring way.

— babie89 (@babie2006) January 11, 2017