How Did King Felipe VI and Queen Letizia of Spain Meet?
The Story Behind Queen Letizia and King Felipe VI's Love

Image Source: Getty / Carlos Alvarez
King Felipe VI and Queen Letizia of Spain have been married for more than 13 years, and while the royal couple is solid, their relationship didn't start that smoothly.
Back in 2002, Queen Letizia was just known as Letizia Ortiz Rocasolano, an international journalist working for Televisión Española, anchoring the evening news and reporting from abroad on disasters like the terrorist attack in New York City on Sept. 11, 2001 and the war in Iraq. Then Prince Felipe must have been a fan of the news because rumor has it he asked a journalist friend, Pedro Erquicia, to set up a dinner and invite Letizia so the two could meet. While reports say Letizia handed over her number to the prince, the two didn't start dating for a few more months.
Things got serious in the following years while the couple dated in secret, and on Nov. 1, 2003, the Spanish royal family shocked the country by announcing the prince's engagement to Letizia. But the marriage could have never happened: Letizia was not only a commoner, becoming the first woman with no royal blood to be in the line of succession for the Spanish crown, but she was also divorced. The journalist had been married to Alonso Guerrero Pérez until 1999.
While some didn't approve of the engagement, Prince Felipe's parents, Queen Sofía and King Juan Carlos, stood by the couple, although there was a bigger issue. If Letizia's previous marriage had been performed by the Catholic church, the Vatican would have had to extend a special permission that allowed her to marry Felipe. Luckily, Letizia's previous marriage had only been a civil ceremony, and the couple officially wed at the Catedral de Santa María la Real de la Almudena in Madrid on May 22, 2004. Now the queen — King Juan Carlos abdicated the crown to King Felipe in 2014 — admired for her fashion sense, she has two daughters with Felipe, Princess Leonor and Infanta Sofía.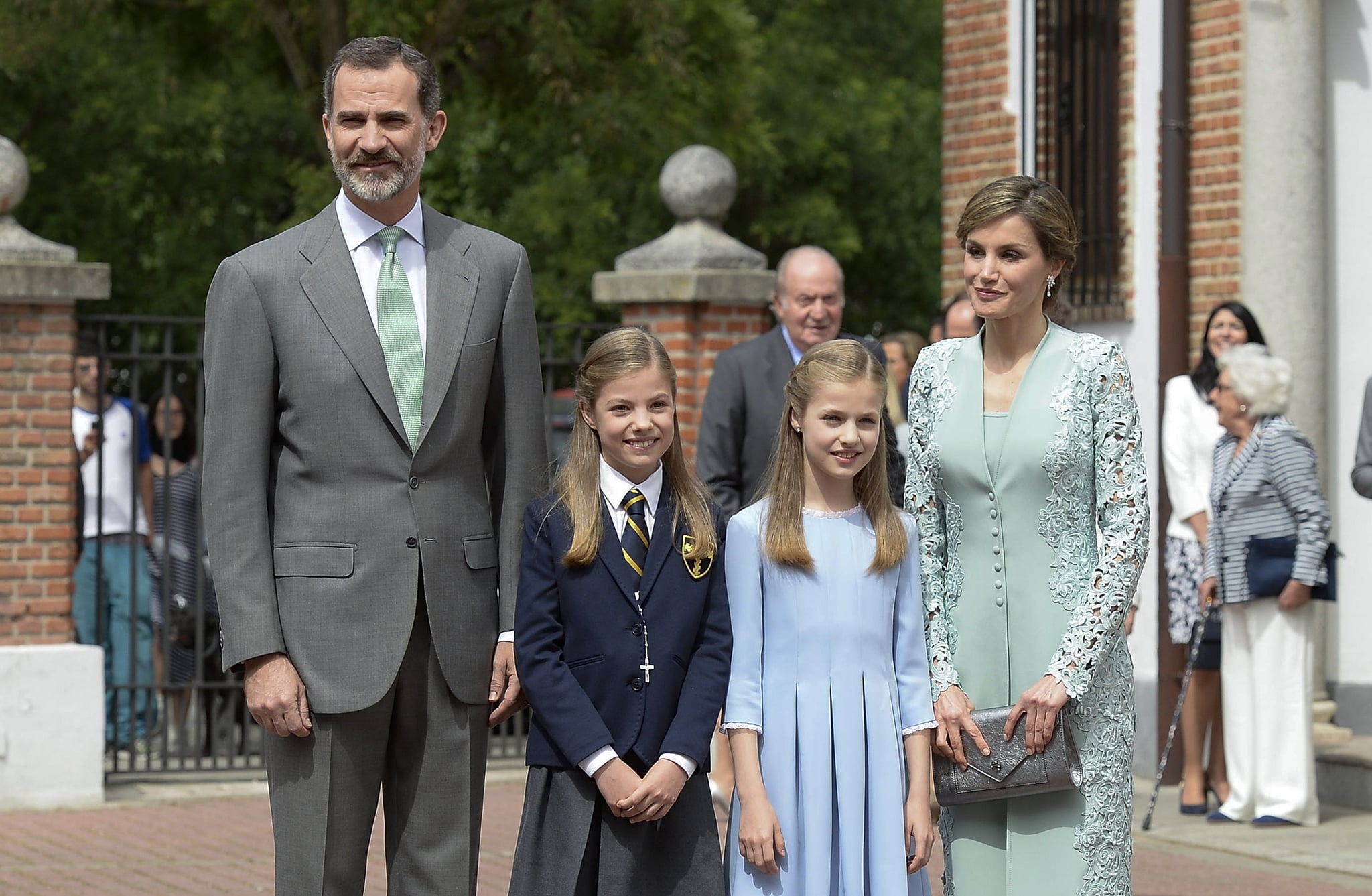 Image Source: Getty / Fotonoticias