Pumpkin Pie Tamales Recipe
These Pumpkin Pie Tamales Are What Fall Dreams Are Made Of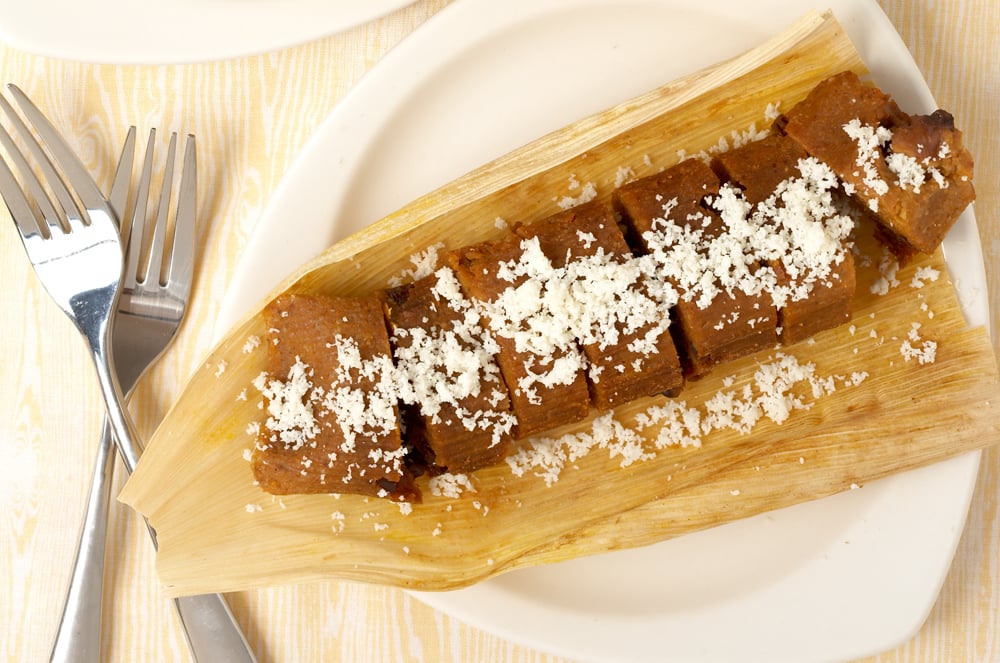 When it comes to Fall, there's one thing that's hard to resist: pumpkin spice. It's the flavor of the season, featured in everything from lattes to beer and even pasta, and, thanks to celebrity chef George Duran, they've entered a new territory: tamales.
Chef Duran teamed up with international cookware company Imusa to craft the perfect seasonal take on the Mexican staple that is bursting with hints of cinnamon, nutmeg, and cloves. If you're already drooling, grab your tamale steamer and keep scrolling to follow along with the full recipe. Then, discover even more mealtime possibilities.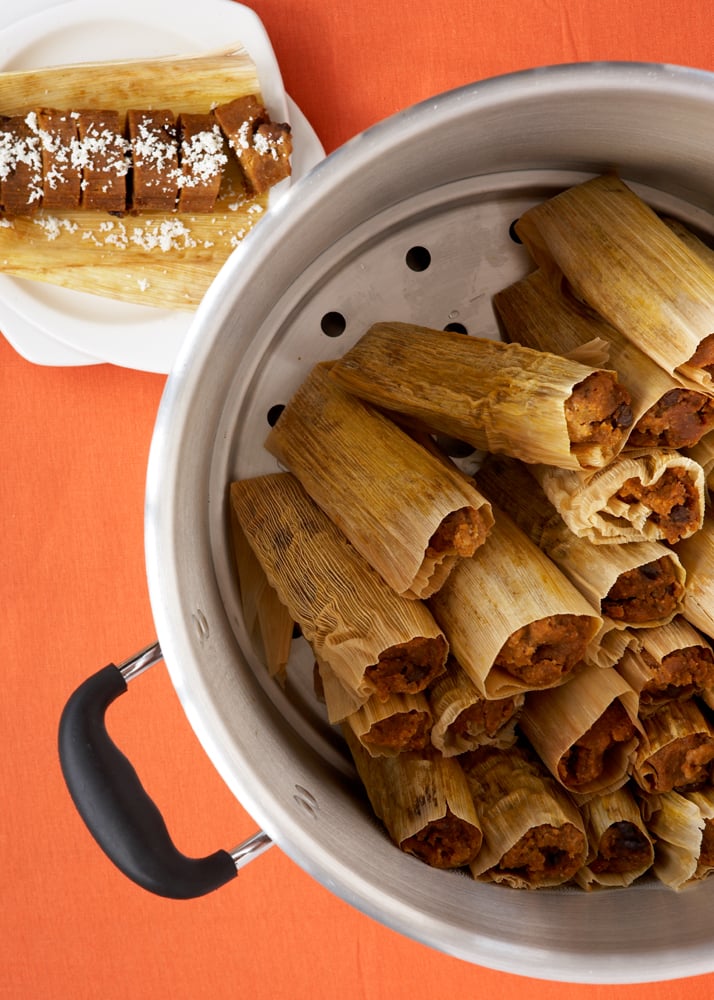 Pumpkin Pie Tamales
Celebrity Chef George Duran For Imusa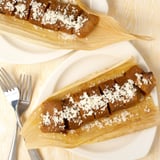 Ingredients
40-60 dried corn husks
7 cups maseca corn flour
3 cups packed brown sugar
2 teaspoons cinnamon
2 teaspoons salt
2 teaspoons ground ginger
1 teaspoon ground cloves
1 teaspoon ground nutmeg
2 29-ounce cans pumpkin puree
4 sticks butter, melted
2 cups warm milk
2 cups walnuts, chopped
12 ounces raisins
Directions
Fill a large bowl with warm water and soak corn husks until softened, about 30 minutes.
In an extralarge bowl, add maseca corn flour and the rest of the dry ingredients.
Mix together making sure that all of the clumps are broken up with your fingers.
Add all of the wet ingredients and, once again, use your hands to mix the corn flour.
Add more water as needed until you achieve the consistency of peanut butter.
Fold in the walnuts and raisins.
Assemble the tamales by using a rubber spatula to spread 1/2 cup to 1 cup dough mixture onto the corn husk, depending on the size of the corn husk. The spread should cover about 2/3 of the husk, away from the pointed end, making sure you leave some space on each side to fold.
Gently fold one side of the corn husk to the other end and fold up the pointed end across.
Lay each tamale fold side down. There should be an open end to each tamale.
Once the tamales are folded, fill the Imusa Tamale Steamer ($30) with water just below the fill line and place the steam tray on the rack.
Carefully place each tamale standing up on the steam tray without overloading it and bring water to a simmer.
Steam with the lid on for 90 minutes.
Remove each tamale with tongs and let rest for a few minutes before serving.
Information
Category

Side Dishes

Cuisine

Mexican

Yield

40-60 tamales

Total Time

2 hours, 14 minutes, 59 seconds