Real Meaning Behind Cinco de Mayo
The Real Meaning Behind Cinco de Mayo — and Why Mexicans Don't Really Celebrate the Date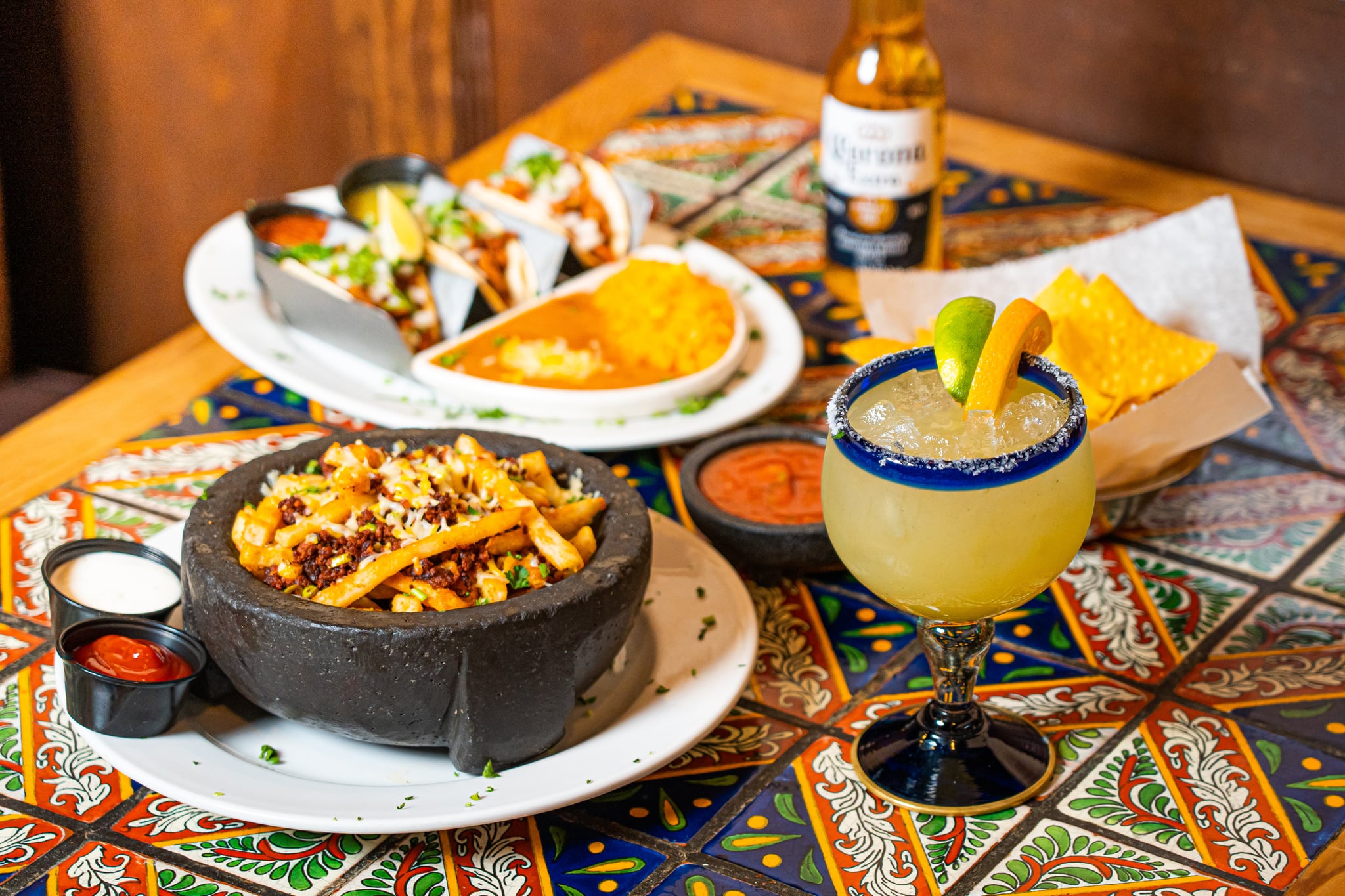 Another year, another Cinco de Mayo, another controversial statement, another stereotypical campaign, and another upset Mexican. I wish we could avoid this altogether and celebrate the day for what it really is, maybe learn a little bit about its history. While Americans use Cinco de Mayo as an excuse to consume margaritas, tequila shots, and tacos, the holiday isn't actually celebrated by Mexicans or even Mexican-Americans. In fact, it's become in the states less of an actual celebration and more of a stereotypical mockery of Mexican culture that doesn't seem to want to go away.
Every year we see this play out the same way. Non-Mexican Americans hit up their local or favorite Mexican restaurant, which likely has special promotions to get people in the door that day. They show up wearing sombreros — which is highly inappropriate and deeply racist — and they order a bunch of their favorite Mexican alcoholic drinks. Most people have no idea what Cinco de Mayo is even about and the worse part is, a lot of people don't even care. It's just another excuse to get drunk, eat out, and celebrate something they know nothing about. Now, if you are still interested in participating in the holiday, it's important to at least educate yourself on what it actually is about and what it isn't. So many people celebrate it blindly without knowing its true meaning or context. If you're interested in celebrating Cinco de Mayo with respect to Mexican culture, Mexican history, and Mexican people, here's a quick lesson on everything you need to know.
What Is Cinco de Mayo?
First things first, Cinco de Mayo is not Mexican Independence Day. Let that sink in for a second. In fact, as a Mexican-American with more than half of my family still living in Mexico, when the date comes around I don't think I receive a message even mentioning it from any of them. Every once in a while, though, a cousin finds humor in sending us screenshots of tweets or memes that mirror the ignorance in the celebration: "¿Ya se fijaron que hoy se celebra la independencia de México en los Estados Unidos? Jaja." Translation: "Did you see that the US is celebrating "Mexican Independence Day" today? LOL" Sounds about right.
What's Cinco de Mayo About?
Now that we know that Cinco de Mayo is not Mexico's Independence Day, you're probably asking yourself, so, when is Mexican Independence Day then? It's on Sept. 16. This is the anniversary that more Mexicans actually do celebrate. And so, what do we celebrate on May 5? The Mexican army's 1862 victory over France at the Battle of Puebla. While this victory didn't free Mexico from the French (this would happen months later), it did represent a great win for the country. Outnumbered and with poor supplies to fight the war, this triumph gave Mexicans hope, and the date evolved into a celebration of pride and culture. Yes, the country does acknowledge Cinco de Mayo, but it's mostly only celebrated in the state of Puebla and nowhere near as big or similar to how the festivities take place in the states. For most Mexicans, the holiday isn't a major deal. It's simply a national holiday that is observed by some. The $2 margaritas, two-for-one tacos, and wear-your-sombrero-to-work traditions will most likely only happen here on Cinco de Mayo, not south of the border.
Cinco de Mayo Meaning
Cinco de Mayo symbolizes unity and hope for the country, so how did the day evolve into what it has in the US? At some point, Mexican-Americans (or chicanos) adopted the day and began celebrating it. The idea was for them to promote their culture, history, vibrant colors, and musical diversity at a time when they felt oppressed. Now, instead, the meaning of Cinco de Mayo is a big confusion for most and a sales and marketing target for brands.
Cinco de Mayo Traditions
With Mexican roots, I take any opportunity to feel pride in my culture and ancestors. I do celebrate the day and victory. I will proudly congratulate my country with a tweet or Facebook post and maybe wear the rebozo, huipil, or embroidered shirt I purchased on my last trip to Jocotepec, Jalisco (that's where my family is from). However, I will also feel saddened by the fact that most won't acknowledge the date's symbolism appropriately. Instead, I will most likely have to hear incorrect statements made over and over again and plenty of "Yeah, I'm down for Drinko de Mayo and tequila shots! Viva Mexico!" from people mocking the commemoration and everything I stand for.

Cinco de Mayo isn't the only day that has evolved into an alcohol-driven fiesta, there are others. Will my frustration change anything? Probably not, but I do hope eventually, if we spread knowledge, we'll embody "culturas" for what they are; not only mine but all. I am no one to pass up a two-for-one taco special, but it would be nice to come across a Cinco de Mayo where I don't have to hear of foolish behavior being broadcasted on national television for others to repeat or mindless comments allowing stereotypes to live and continue. Imagine, what would a Cinco de Mayo then look like? Sounds like a better holiday to me.
— Originally Published on 05/05/2018