Walnut Mushroom Burrito Recipe
You'll Forget All About Carnitas After Tasting This Vegetarian Mushroom Burrito
The following post was originally featured on HipLatina and written by Alejandra Graf.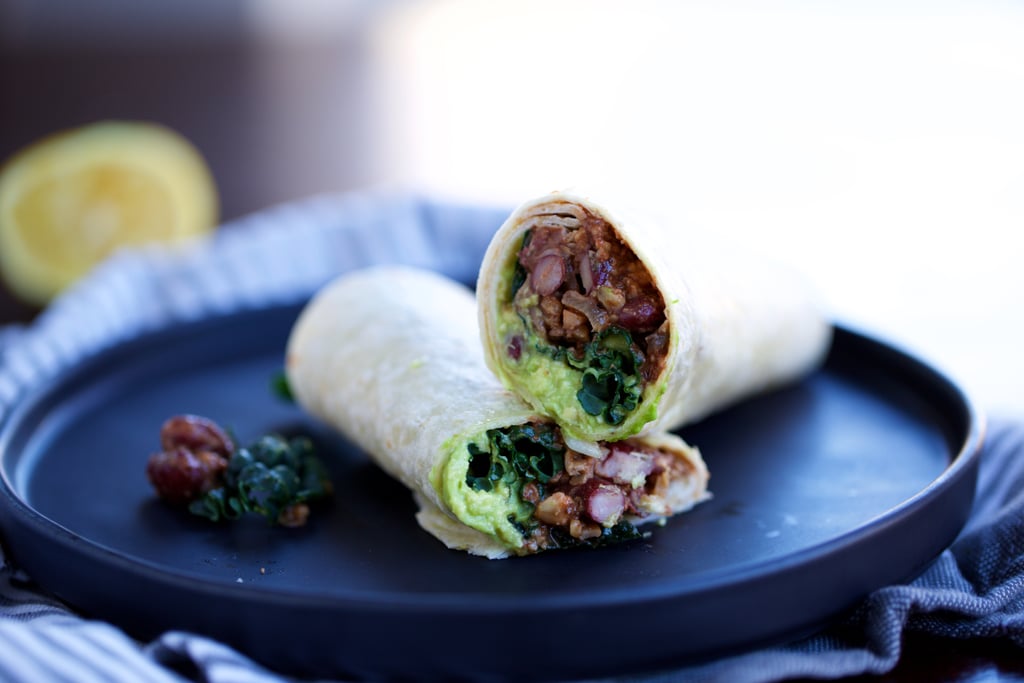 This is a burrito: a better burrito. Yes, you can eat all your favorite food with the same flavor and delicious bite in a healthier way. Finely chop walnuts and mushrooms for the filling (instead of ground meat) and add some spices. Then you scoop this mixture into a flour tortilla and add the creamiest guacamole ever and a bunch of greens. This is health, nutrition, and flavor at the same time. I think it's way better to give it a try instead of exposing yourself to all the health issues fast food restaurants are experiencing (I bet you have heard of Chipotle's recent food safety problems, right?) And this is not the first time a chain or fast food restaurant has dealt with this kind of issues.
But there is another good thing about preparing your own food: you will know what exactly is in it, every single ingredient. For the flour tortillas, you can buy whole-wheat, unbleached, and unenriched tortillas, which are the best. And eating like this you'll know that there will be nothing other than smashed avocado with sea salt in your guacamole. And that your "meat" would not be contaminated with any bacteria.
I really believe these are a lot of benefits and advantages for home-cooked fast food. So I hope you'll give it a try.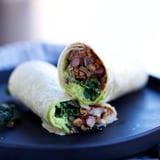 Ingredients
1 tablespoon neutral-tasting oil
1/2 cup white onion, chopped
1 cup cremini mushrooms, finely chopped
3/4 cup raw walnuts, minced
1 teaspoon salt
1 1/2 teaspoon ground chili
1 teaspoon ground cumin
1 1/2 cup cooked black beans, kidney beans, or pinto beans
4-6 flour tortillas
1 mashed avocado or guacamole
Kale leaves, washed, dried and cut
Directions
Over medium heat, warm up a skillet, and add the neutral-tasting oil and the onion.
Let the onion turn translucent, being careful not to burn it.
Add the finely chopped cremini mushrooms and the minced walnuts. Stir constantly and add the salt, chili, and cumin.
Cook until fragrant and add the beans.
To prepare the burritos, heat the flour tortillas on a skillet or a griddle. Heat them lightly as you will need them to be flexible.
When the flour tortillas are ready, spoon one or two tablespoons of the mushroom walnut mixture in the middle. Place a tablespoon of avocado on one side of the mixture, and a couple of kale pieces or other green on the other side.
Roll over tightly and cut through the middle. Serve immediately.
Information
Category

Main Dishes

Cuisine

Mexican

Yield

4-6 servings

Total Time

34 minutes, 59 seconds