What Does Shakira Eat?
Shakira Uses an Unexpected, Genius Trick to Avoid Midafternoon Sugary Snacks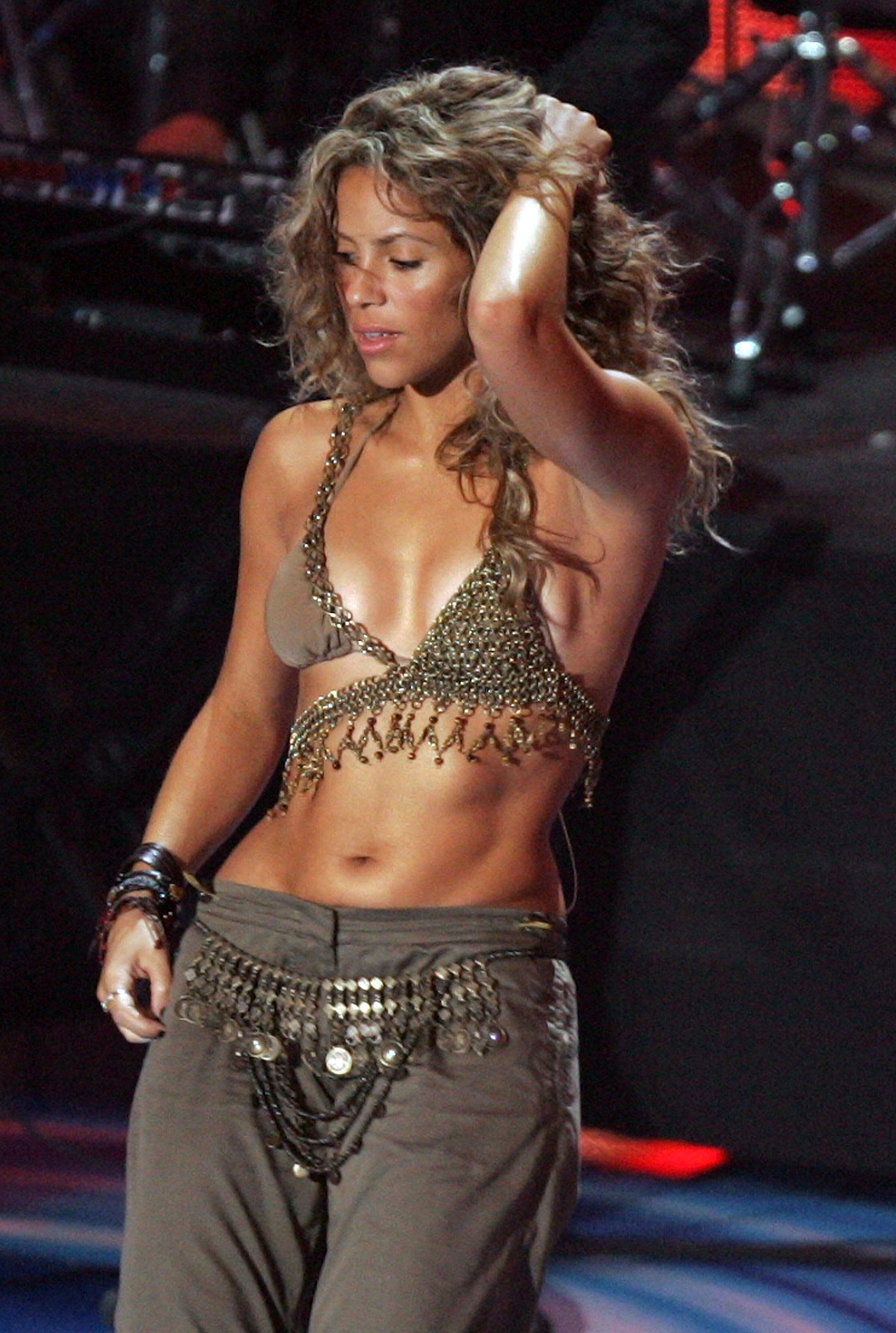 Whether she's on stage or filming a music video, it's pretty obvious Shakira loves to show off her body and amazing belly-dancing skills. As she gears up for a new world tour, she's hitting the gym more than ever, while juggling two little kids and spending time with her longtime partner, Gerard Piqué, but no matter how busy she is, the Colombian singer always finds time to eat healthy, according to her trainer Anna Kaiser.
Kaiser spoke to E! News about Shakira's diet, revealing one simple secret behind her regimen. Shakira, Kaiser said, eats three meals a day ("breakfast, lunch, and dinner with a protein in every meal and fresh veggies or small amounts of low glycemic fruit"), and for a snack midafternoon, she reaches for . . . soup. Instead of grabbing a sugary snack, Shakira has some broth. "At the four o'clock hour, when people are craving caffeine and a cookie, soup is a really great option because it fills you up and feels like a meal so it can keep you going until dinner, but it's not hugely caloric," Kaiser said.
That doesn't mean the singer doesn't indulge every once in a while, but she's definitely not grabbing processed foods. "We would do a cacao topped rice cake or half of a protein bar, or I got her some chocolate tea which kind of feels like a treat with some dehydrated fruit," Kaiser said. "So it's about allowing yourself to have a lot of different things in small quantities and keep it as fresh as possible."
So the 40-year-old singer doesn't get bored, Kaiser comes up with a colorful and varied meal plan and works with Shakira's chef to cook it. "We did some protein shakes, protein pancakes, and I would peel a couple of oranges and slice them up and top them with turmeric and cinnamon. It is pretty much about making it fun and different and also the presentation," she said.