I switched off my uncle's playlist of classic salsa tunes and turned up Bad Bunny. We sat poolside in Dorado, Puerto Rico, with a small Bluetooth speaker beside us. My uncle, a conservative lawyer in his 60s, rolled his eyes when he heard "Bad Bunny, baby."
With sold-out stadium tours and features from top American artists like Drake on his records, Bad Bunny has graduated from Puerto Rican grocery store clerk to international sensation in the last three years. Millennials have embraced him, but many old-school Boricuas are turned off by the Bunny explosion.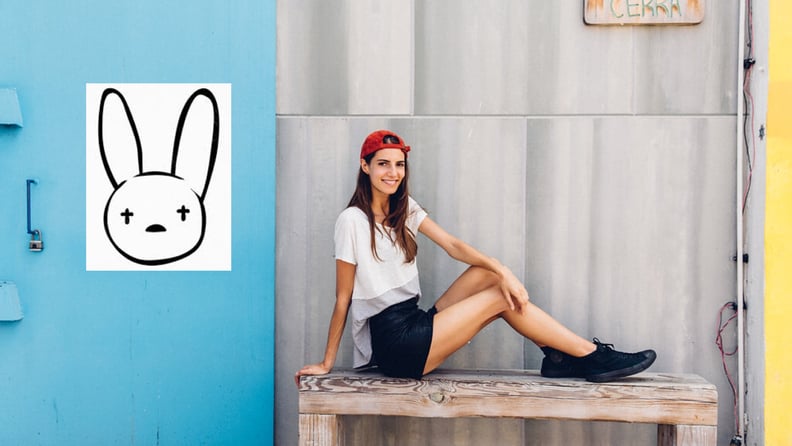 Upset by the lewdness of the lyrics of "Sensualidad," my uncle picked apart each sexual innuendo and remarked on the raunchiness of today's reggaeton culture. On a mission to change his mind, I chose to play to him Bad Bunny songs with underlying depth. First, I played "Estamos Bien," an uplifting anthem released nearly a year after Hurricane Maria. Next up, "Desde el Corazón," a love letter to Puerto Rico dedicated to his neighborhood and the local artists who inspired him to write music.
As a rebuttal, my uncle put on "Burbujas de Amor" by Juan Luis Guerra, a melodic, classic love song full of imagery. He rocked back and forth proclaiming, "He is a poet." I had to admit, Bunny to Guerra was a stark contrast, but then again so were we.
For Latin Baby Boomers like my uncle, the archetype of a man was the head of the household who rarely showed his vulnerable emotions. There was dignity in the unity of marriage, and cursing was seen as inappropriate or low-class. The lyrical, heartfelt singers of my uncle's childhood provided a way for those same men to connect with and express the deeper romantic sentiments in the clean music.
The themes in Latin music are largely the same throughout the generations — love, loss, hardship — only with different mouthpieces using forms of expression that reflect their audience.
In the 1990s, Latin music in Puerto Rico fused with reggae and American hip-hop to create reggaeton. This new wave of music, created by underground youth culture in the clubs of Puerto Rico, was a creative outlet during inner-city sufferings. Typical of Caribbean culture, it was done with a great dance beat. From the streets of the island to worldwide dominance, reggaeton burst through the English-speaking Western market, and now we are all living in a post-"Despacito" world.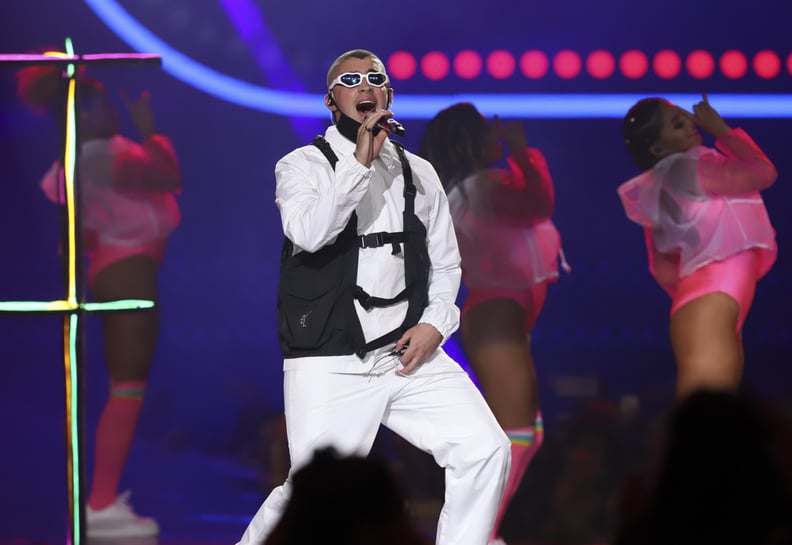 Our music today is a celebration of Latinx culture. What was once understated is now screamed from the rooftops, or rather rapped to sold-out crowds at Madison Square Garden. Latinx Millennials and Gen Z are unapologetically ourselves. We choose our pronouns, our lovers, and express ourselves freely.
This is mirrored in one of our hottest artists, Bad Bunny. His music videos and style defy gender norms and pave the way for further inclusivity and acceptance for all. Bad Bunny is a part of the movement of today's youth to speak up and speak out. His uniqueness emulates this generation's custom-made individuality and Latin pride.
As my uncle and I playfully debated the rise of Bad Bunny, taking turns as DJ, I realized why his music means so much to me personally. In not taking himself so seriously, I've learned to do the same. It's OK that I'm a mix of cultures both Puerto Rican and European. It's OK that I'm the gringa of the family. It's OK that I was born on the mainland, where I'm not American enough, yet on the island I'm not Boricua enough. It's OK that when I can't think of a word in Spanish, I switch to English. It's OK for me to be exactly as I am.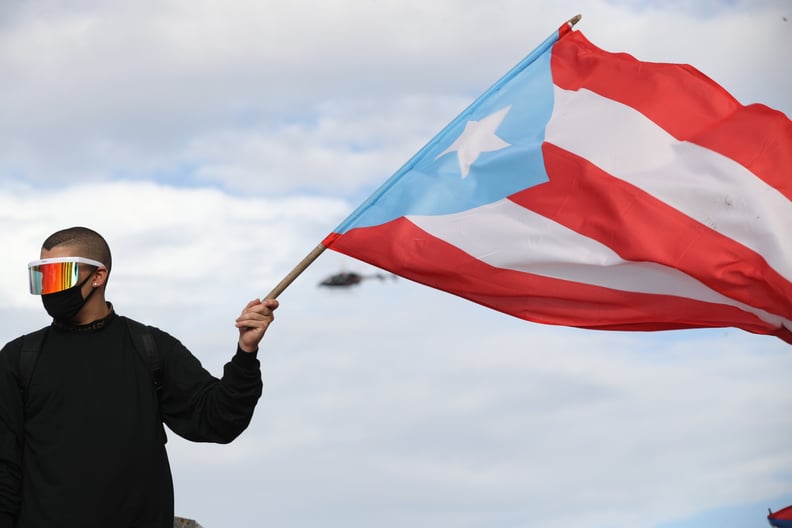 Deep in thoughts about Benito — Bad Bunny's real name — I watched a family of tourists from the US jump into the pool beside us. To our surprise, the English-speaking visitors rapped along to every lyric in Bad Bunny's song in Spanish. They knew every word.
As we watched outsiders joyfully immerse themselves in Puerto Rican culture through Bad Bunny's music, one fact was clear: each previous generation of Latin artists paved the way for him to showcase the perseverance, pride, and extraordinary uniqueness coming from our little dot in the ocean.