How to Make Puerto Rican Empanadas in an Air Fryer
How to Make Puerto Rican Pastelillos Using an Air Fryer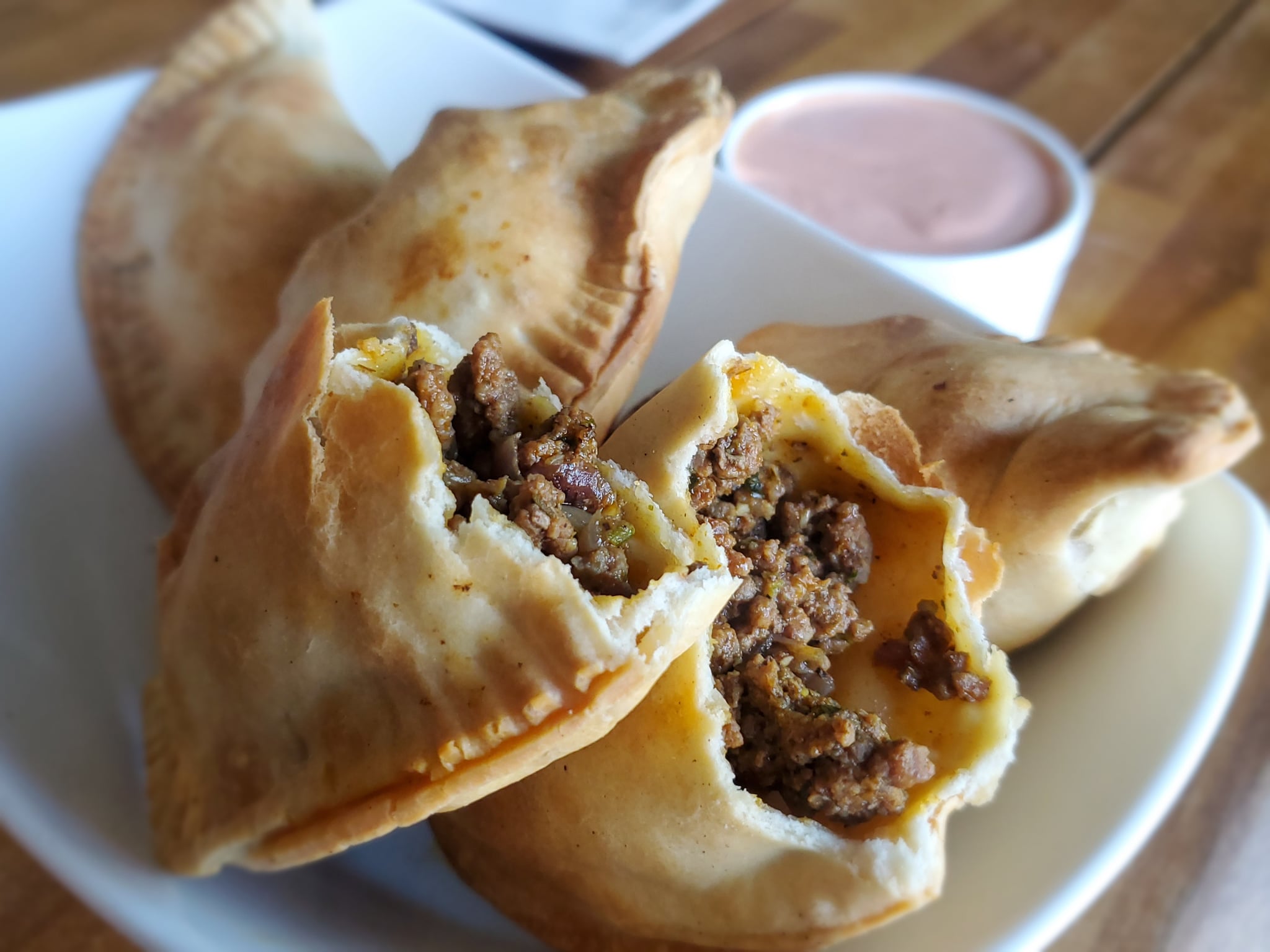 Nearly every Latin American country has its own version of the empanada. In Puerto Rico — my family's country of origin — some call them pastelillos and others call them empanadas, but they are essentially the same thing. In my family, we always called them pastelillos, and I didn't even know what an empanada was until I was an adult and they became super-trendy throughout the United States. Regardless of the name, they are an all-time favorite food of so many Puerto Ricans, including myself.
Pastelillos are something I grew up eating often, and still today many of my family members consider it one of their specialty dishes. They aren't wrong, either! Our family can throw down on the pastelillos. I crave them all the time and my kids are obsessed with them too, so I decided to find a healthier way to make them so that we can eat them more often.
What Are Pastelillos?
A pastelillo is essentially the same thing as an empanada. They are savory pastries that are most typically stuffed with a flavorful, well-seasoned mixture of meat and vegetables and then deep-fried. The dough is a simple mixture of flour, shortening or butter, egg, and water.
What Kinds of Pastelillos Are There?
The possibilities for pastelillos are endless. The most traditional filling is picadillo (seasoned ground beef), so that's what we're sharing here, but chicken, ham and cheese, and pizza pastelillos are also quite popular. They are completely customizable, though, and you can add cheese, make vegetarian pastelillos with beans and potatoes, or even throw together dessert pastelillos with guava paste and cheese or nearly any other ingredients your imagination can think up.
What Do You Eat With Pastelillos?
Pastelillos are often served as a stand-alone dish or snack. They can also be served with rice and beans, green salad, potato salad, arroz con gandules, arroz con pollo, or anything else you're in the mood for. They make for a great portable lunch, party food, or after-school snack. Puerto Rican mayo ketchup sauce makes for the perfect condiment to serve with pastelillos.
Originally published 04/20/2022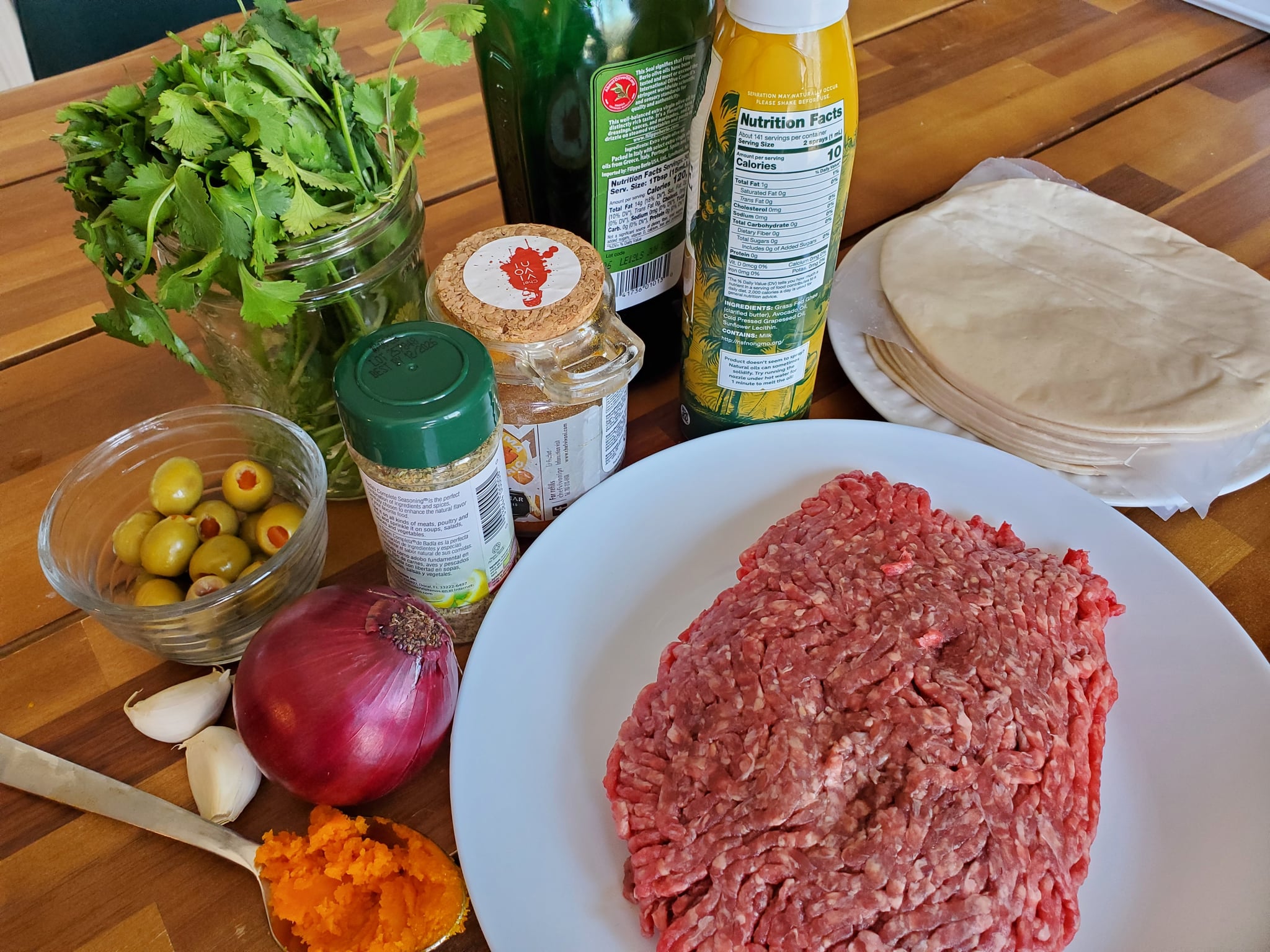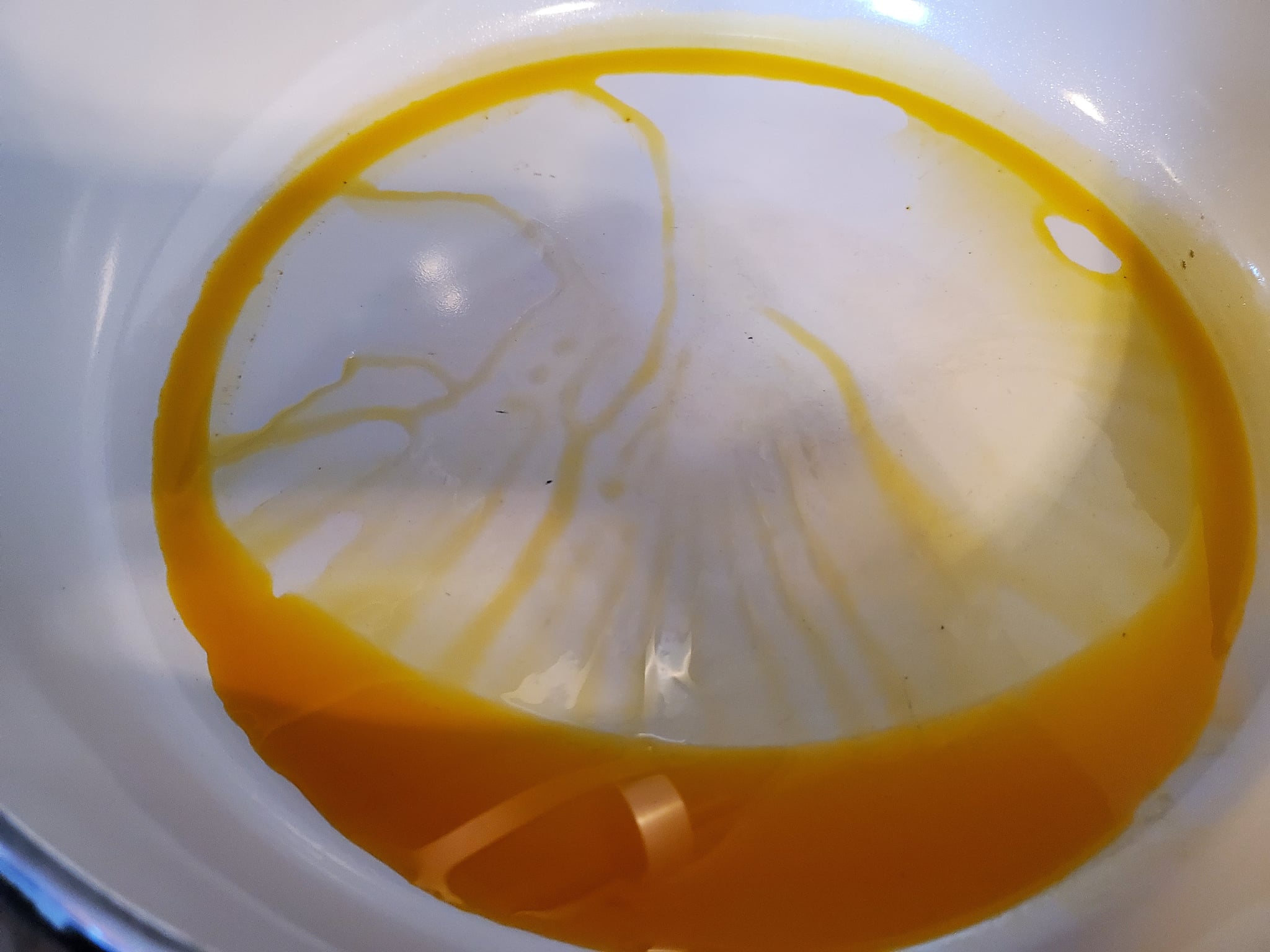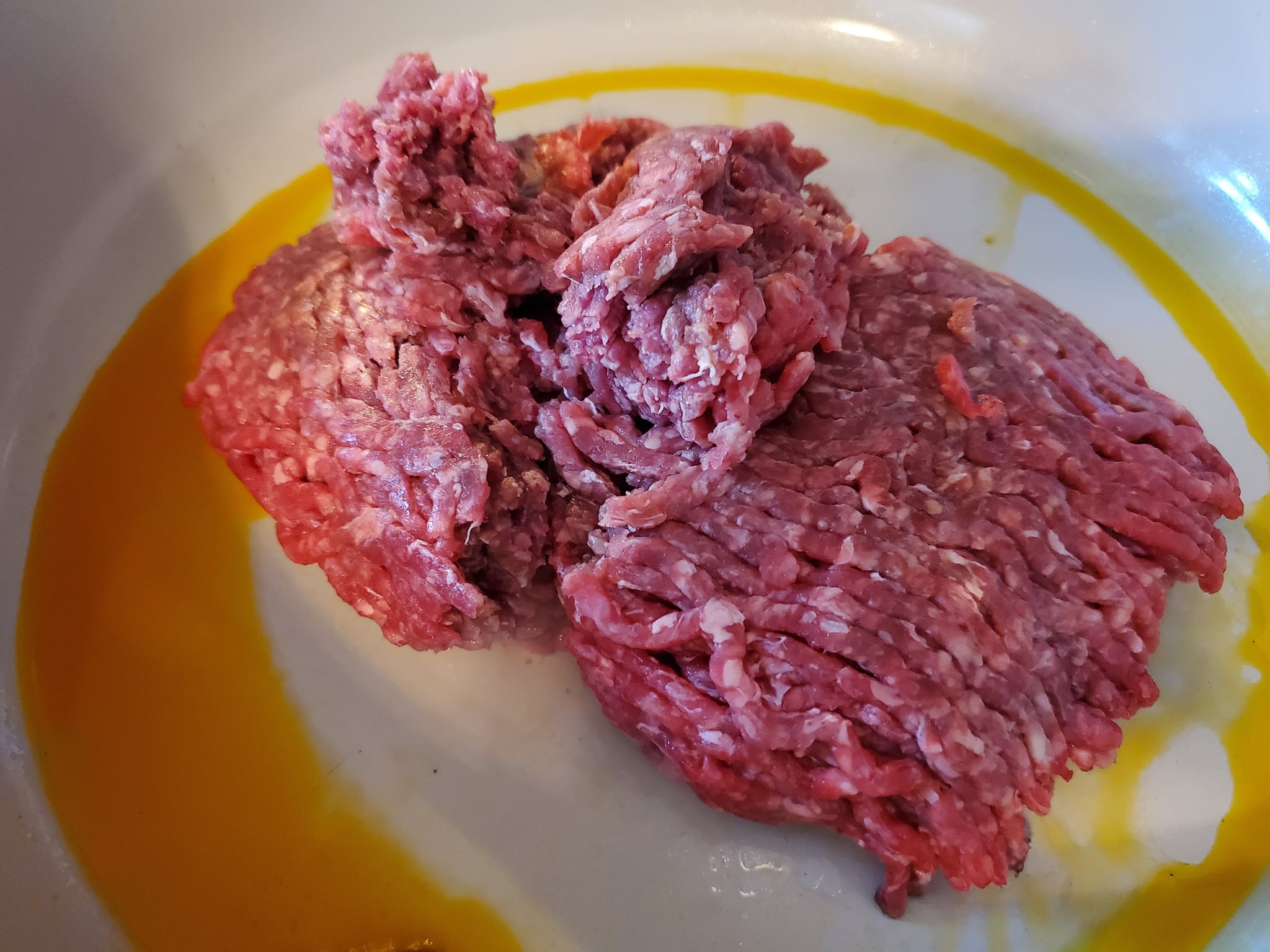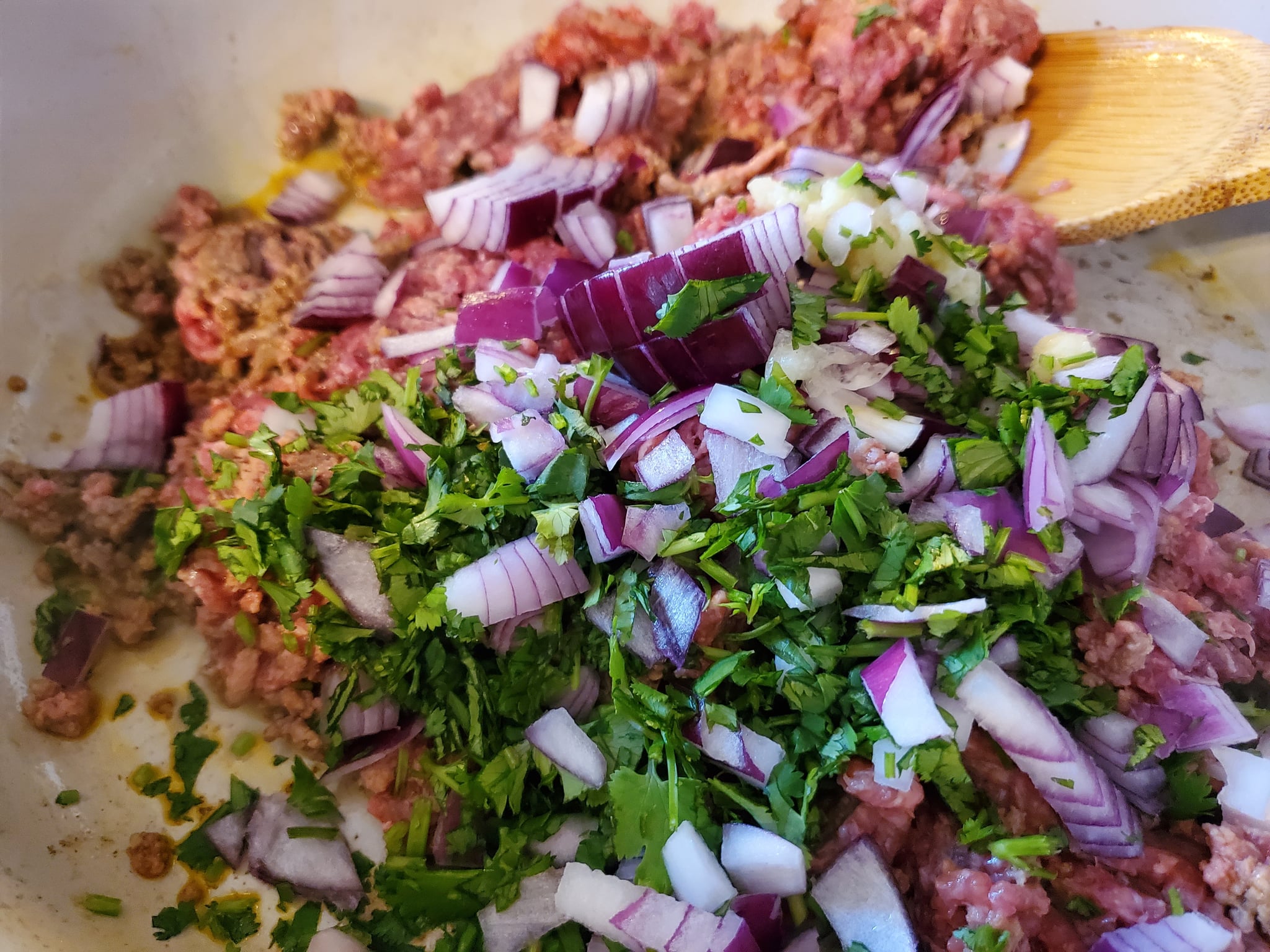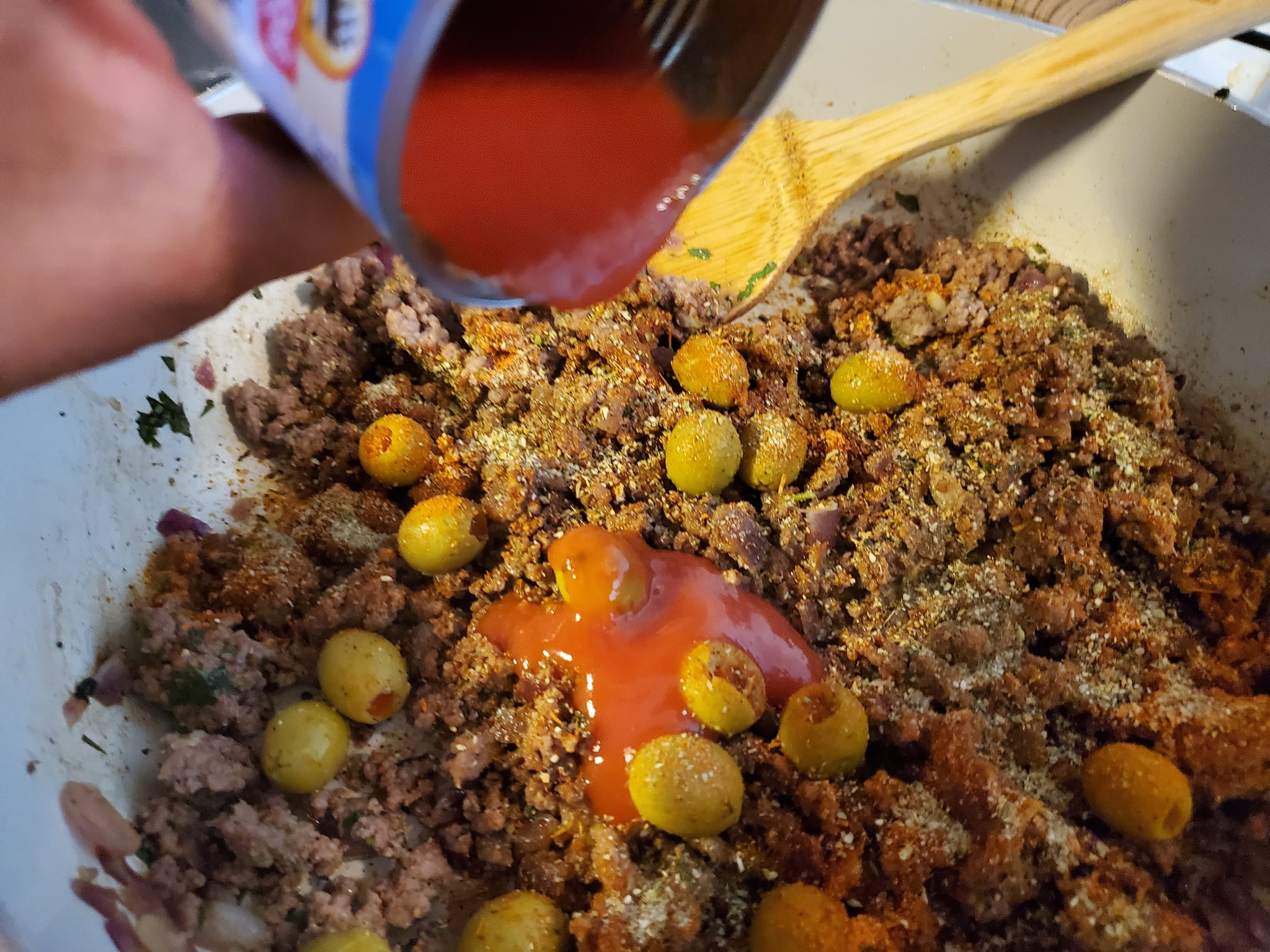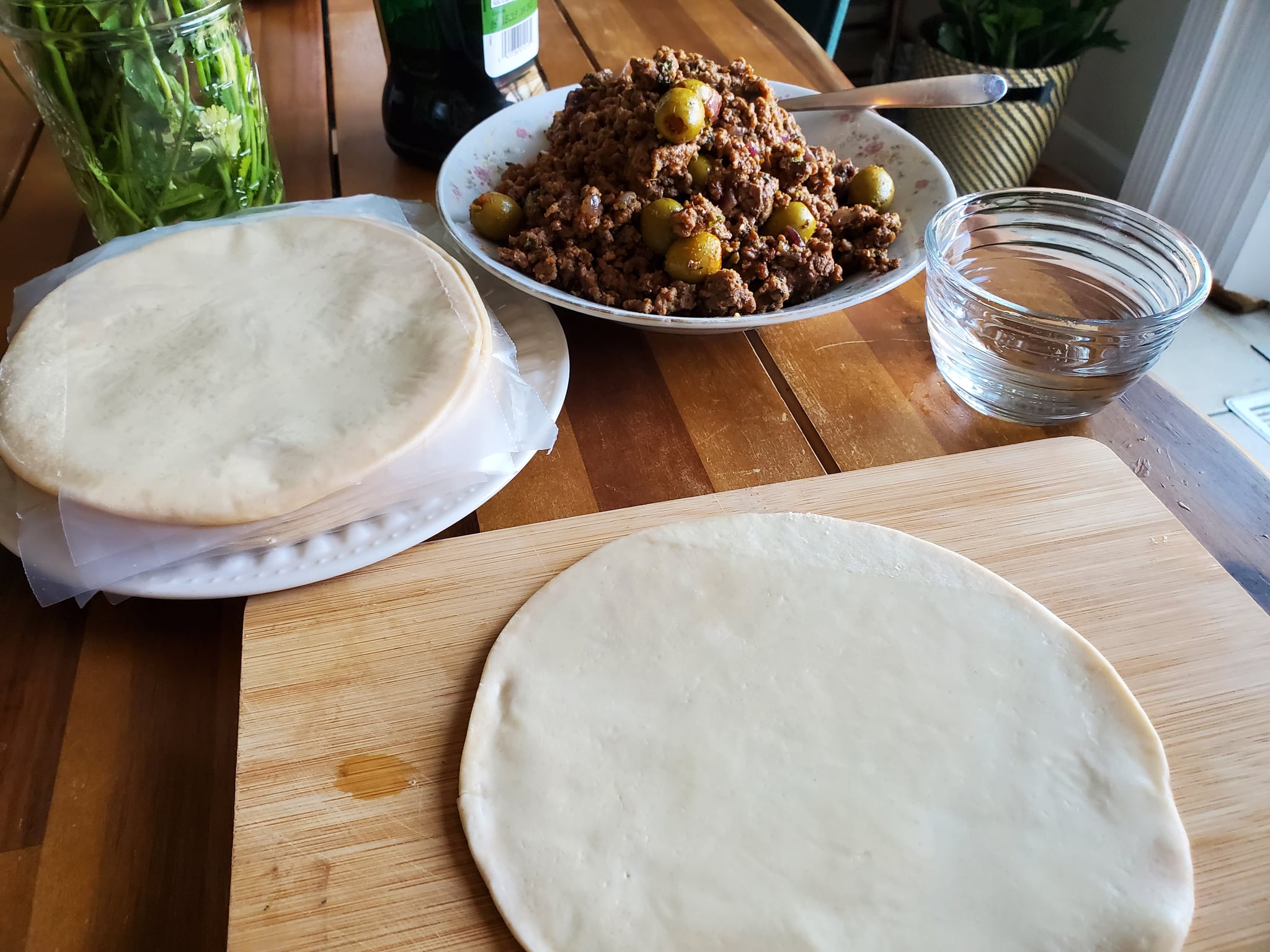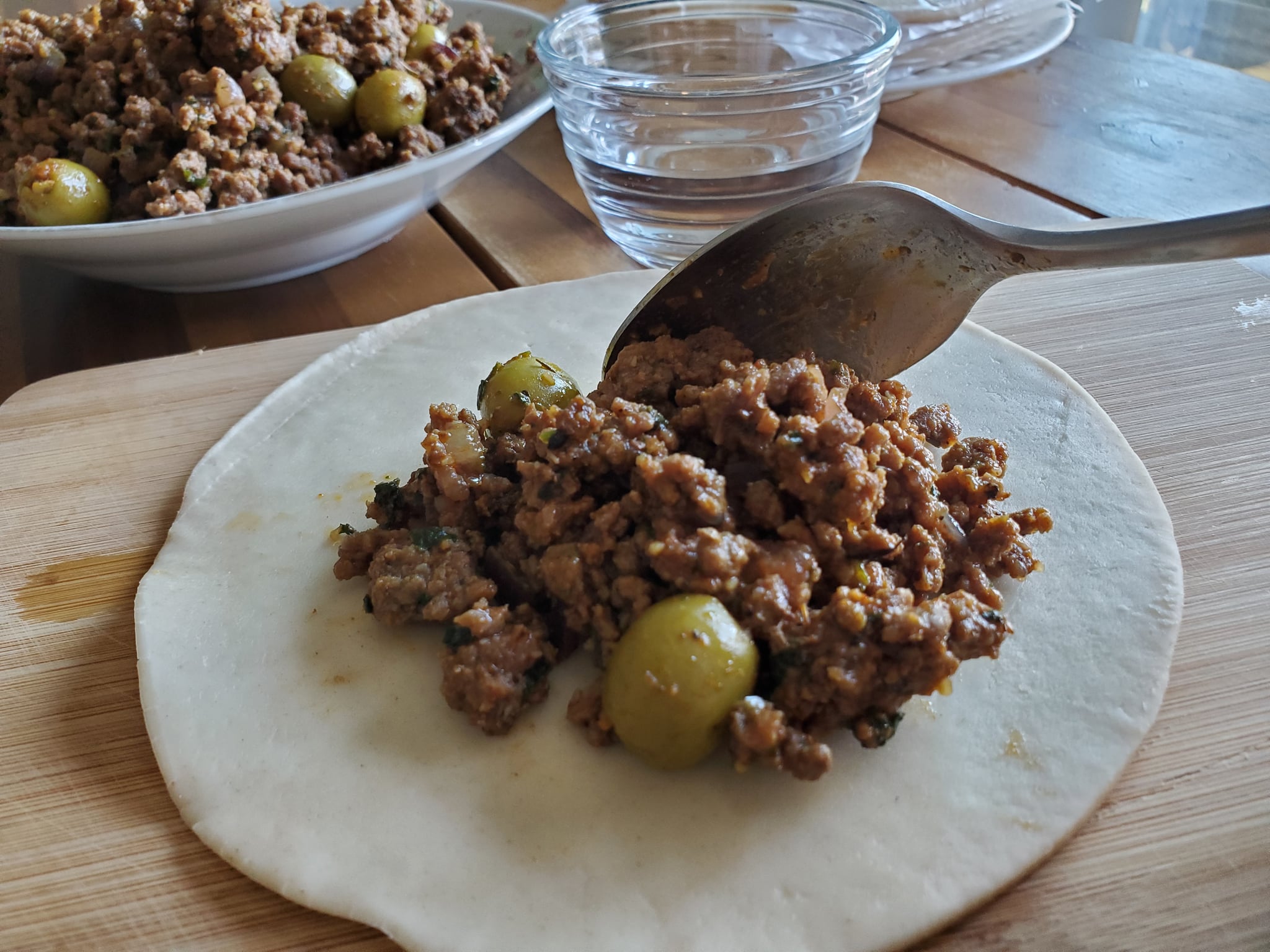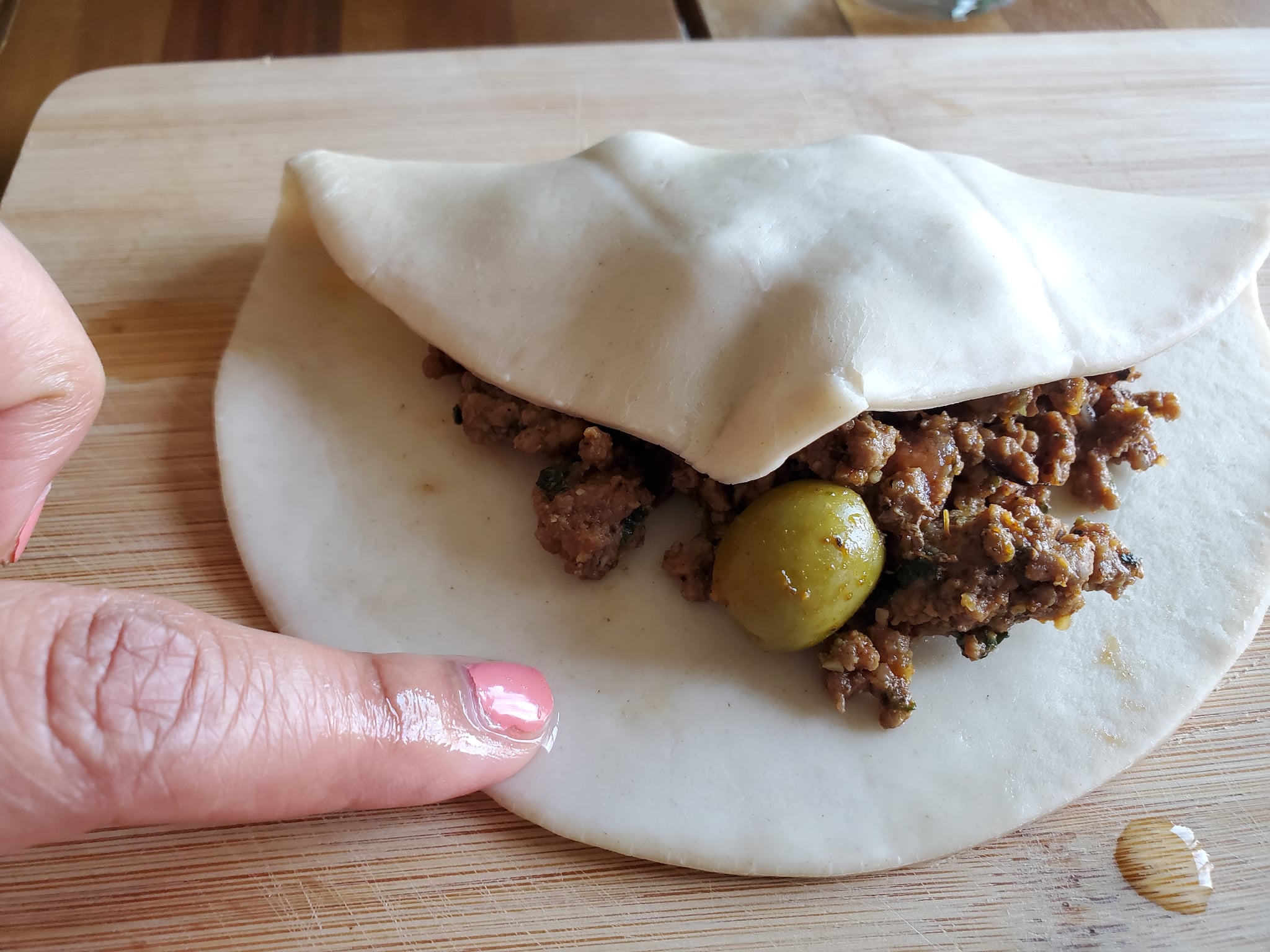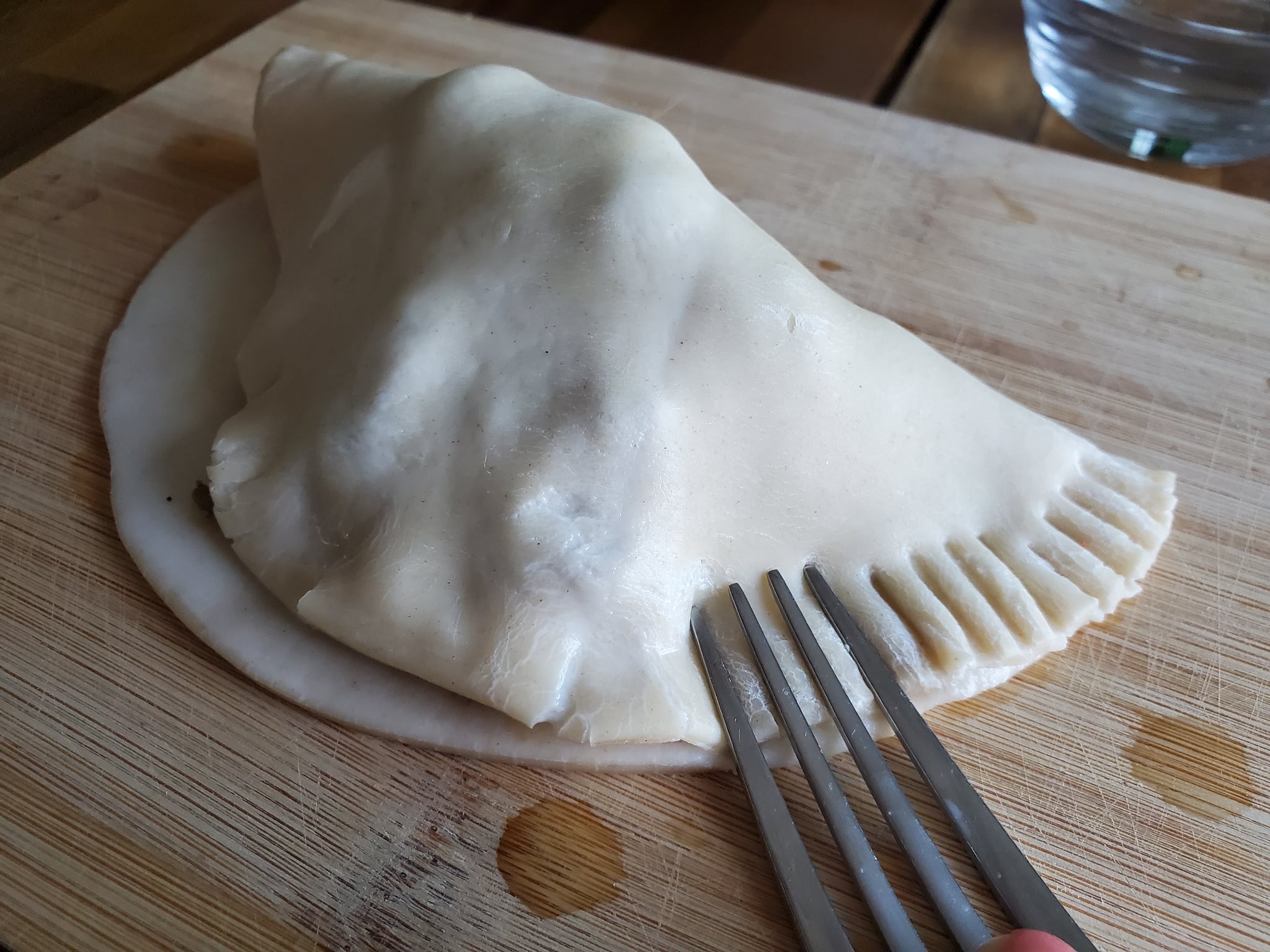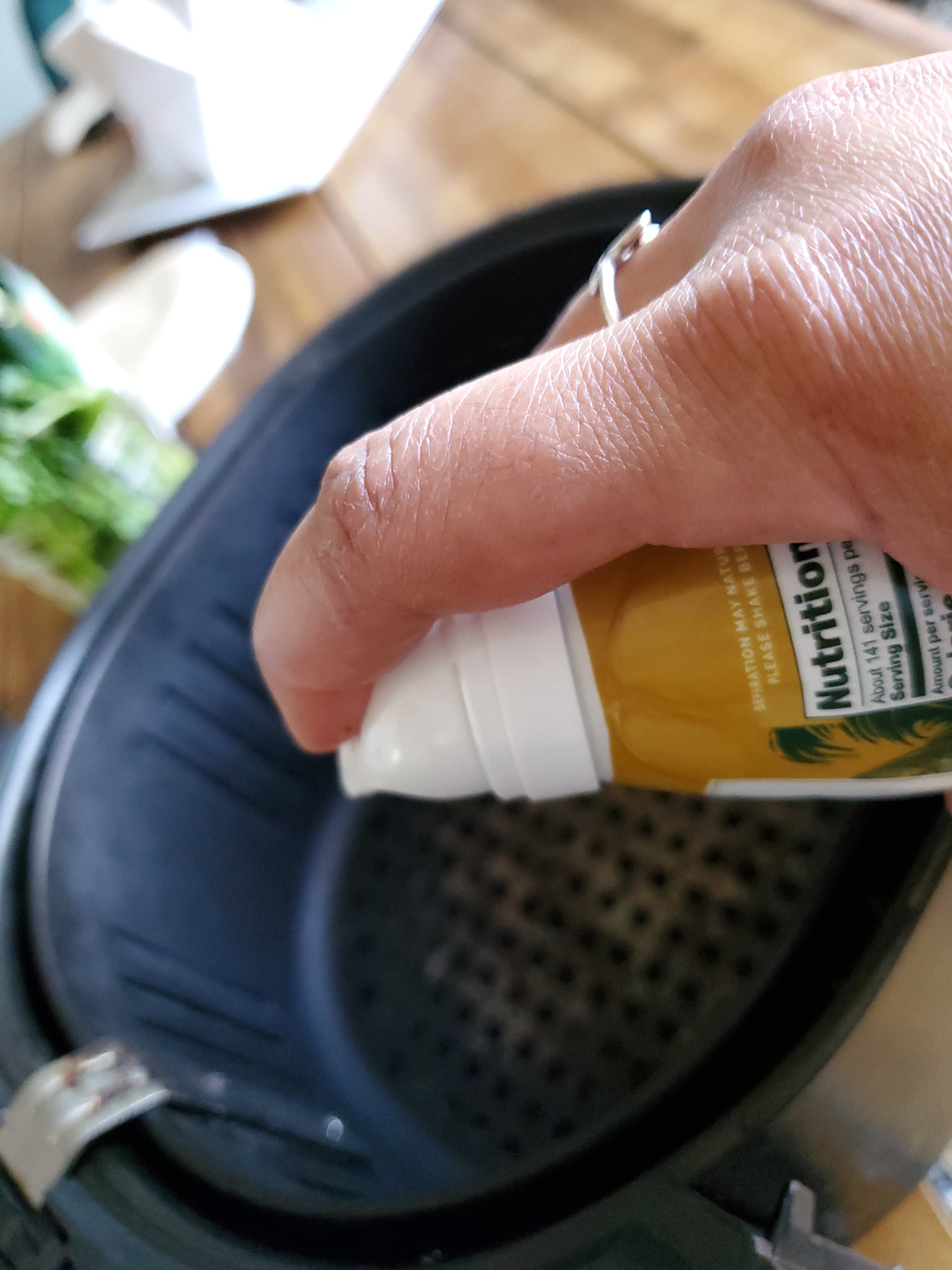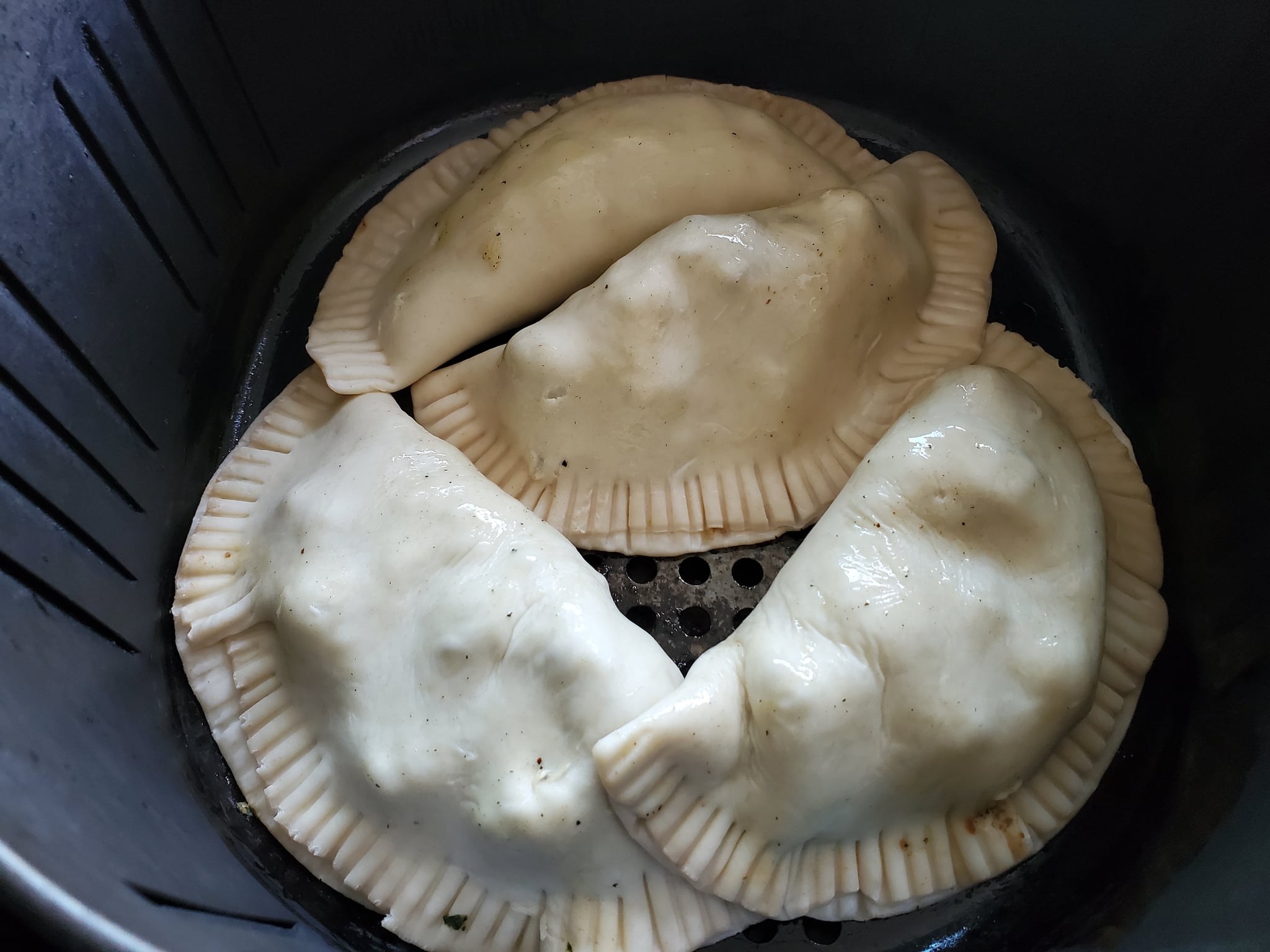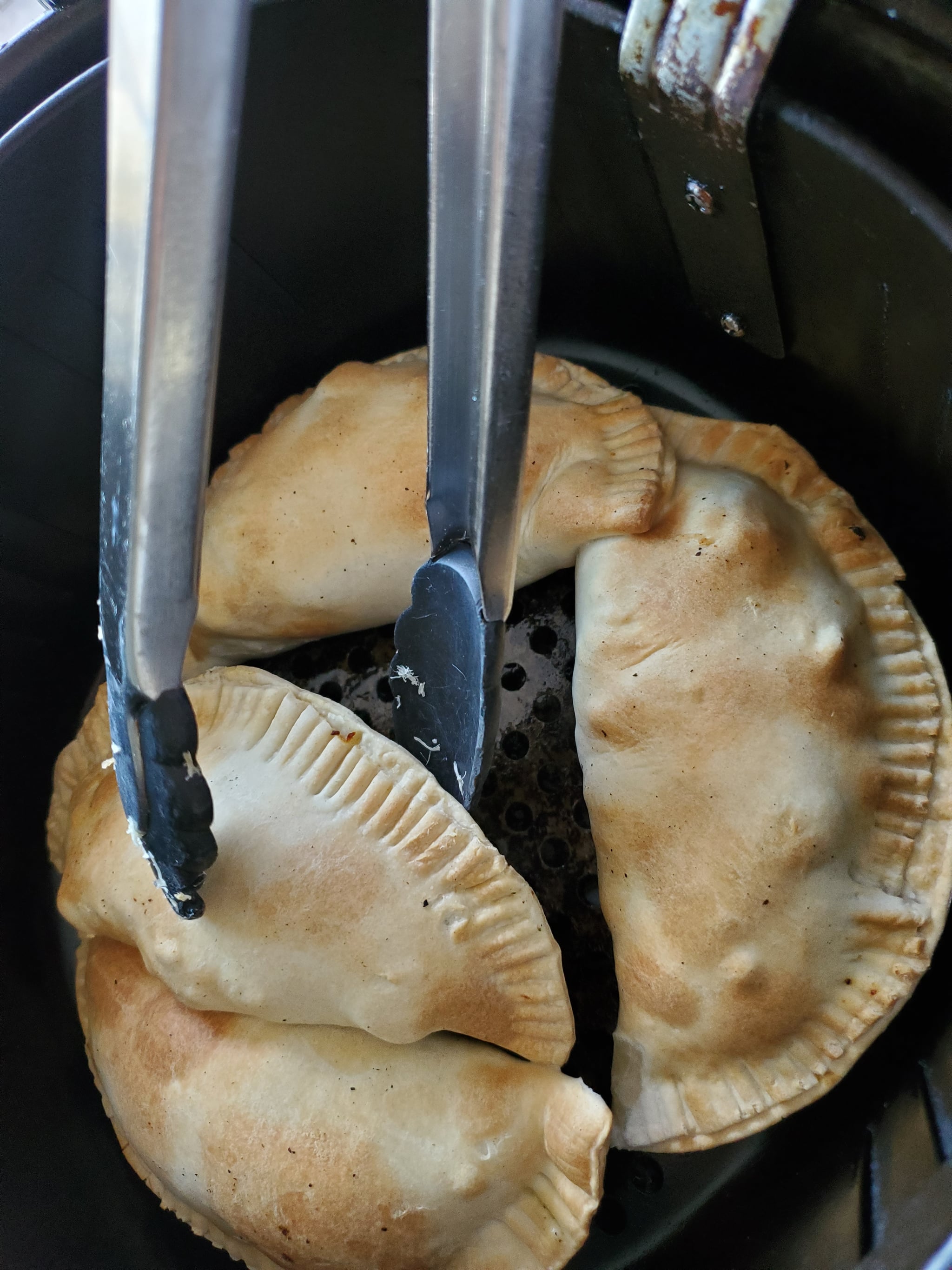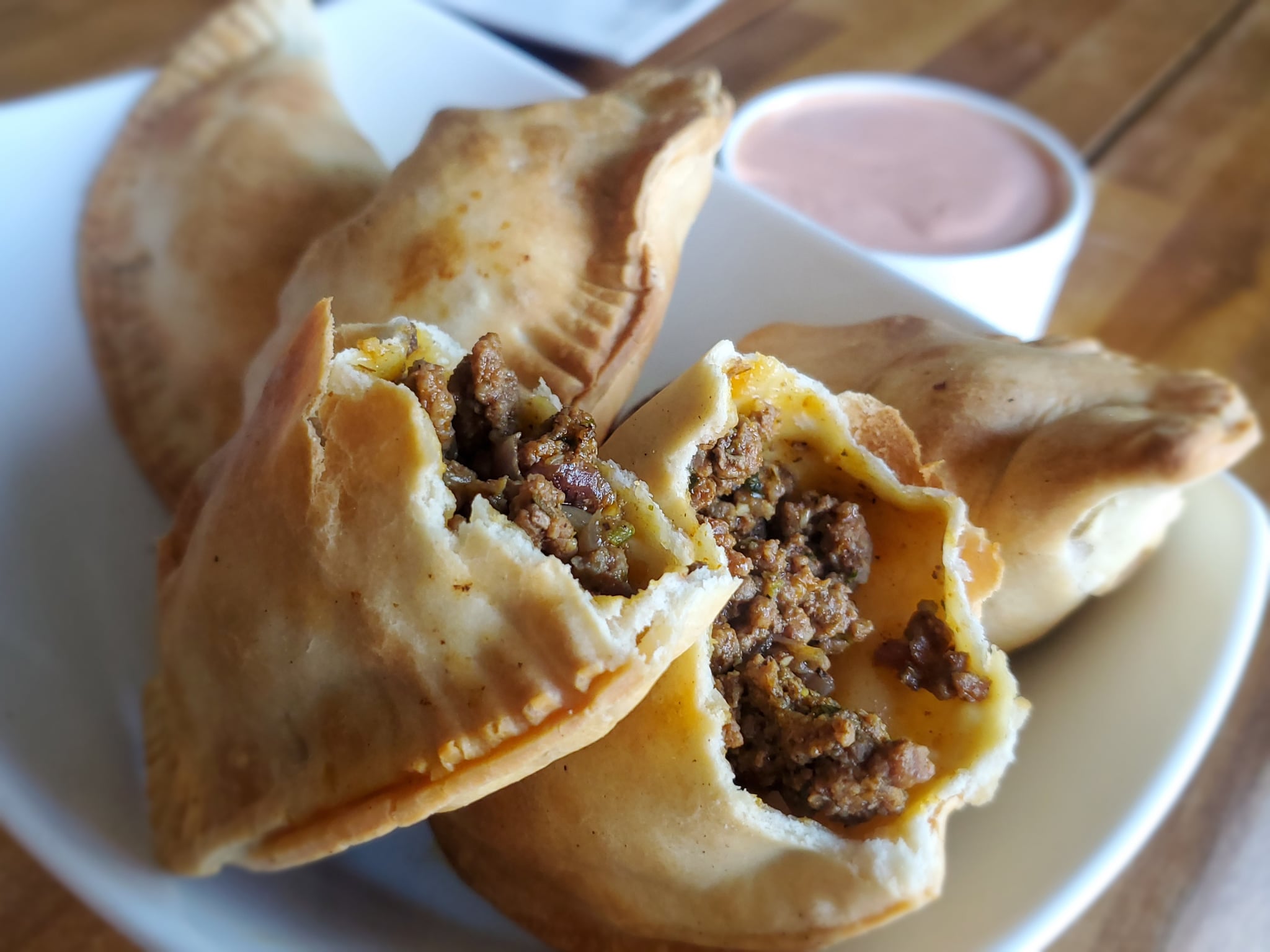 Puerto Rican Pastelillos (Empanadas)
Original Recipe
Notes
- Empanada dough and achiote oil can be store bought or homemade.
- Homemade or store-bought sofrito can be used in place of the bell pepper and cilantro.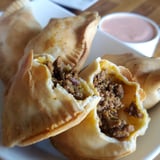 Ingredients
10 empanada dough discs (store bought or homemade)
1/2 tbsp. achiote oil
1 lb lean ground beef
1/4 cup pimento stuffed olives
1 medium onion, chopped
3 cloves of garlic, minced
1/4 cup bell pepper, chopped
1/4 cup cilantro, chopped
1 1/2 tsp. adobo
1 tsp. sazon
1 large bay leaf
2 oz. tomato sauce
1/4-1/2 cup water
Nonstick cooking spray
Salt
Black pepper
Directions
Chop onion, bell pepper, and cilantro. Mince garlic.
Heat achiote oil in a pan over medium heat.
Prepare picadillo by browning ground beef and vegetables until beef is cooked through and vegetables are tender.
Season with adobo and sazon and additional salt and pepper to your taste. Stir to incorporate.
Add tomato sauce and water. Start with a quarter cup and if the mixture is still on the dry side, add more a little at a time. Stir well.
Add olives and bay leaf. Allow to simmer for five to 10 minutes to bring all the flavors together.
Take picadillo off heat and allow to cool for a few minutes.
Once cooled, add about a quarter cup of picadillo to the center of each dough disk. You can do this assembly-line style or one at a time.
Fold the dough over the meat mixture to form a half-moon.
Dab a tiny bit of water along the edge of one side of the disc.
Press both sides of the dough together and then use a form to crimp the edges together to create a sealed pocket.
Spray air fryer basket or tray with nonstick cooking spray. Preheat air fryer for three to five minutes.
Add a single layer of pastelillos to the air fryer, spray the tops with more cooking spray, and cook at 400 degrees for 5-6 minutes on each side, flipping once, until the pastelillos are golden brown.
Repeat until all of the dough is used.
Information
Yield

10 empanadas

Prep Time

10 minutes

Cook Time

45 minutes

Total Time

54 minutes, 59 seconds
Image Source: Shayne Rodriguez Thompson