Mau y Ricky, Nicky Jam "Bota Fuego" Music Video
Mau y Ricky Have the Best Story About How "Bota Fuego," Their Collab With Nicky Jam, Came Together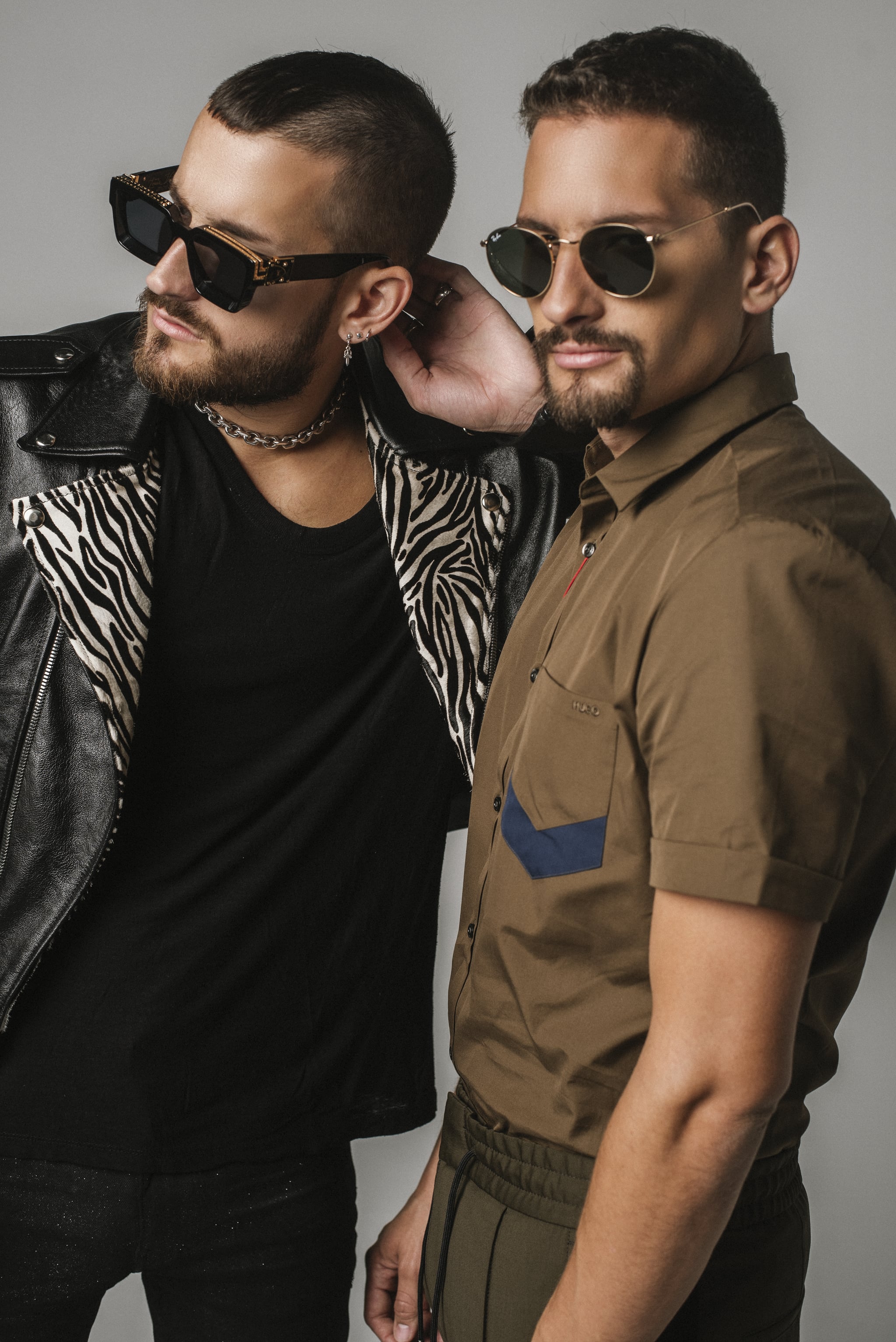 Image Source: Courtesy Photo
I first heard about Mau y Ricky back in 2016 when they released their song "Voy Que Quemo," a year before "Mi Mala" with Karol G sent them straight to the top of the charts. I was intrigued by these brothers whose voices were as soft as velvet with a bit of a rock 'n' roll edge. As I fell into an internet hole while doing my PI work on them, I realized that as young as they were, Mau y Ricky had been around for a while, working hard behind the scenes and creating some of our favorite songs for a wide variety of artists.
If songs like Thalía's "Por lo que Reste de Vida," Leslie Grace's "Aire," Ricky Martin and Maluma's "Vente Pa' Ca," and Becky G and Natti Natasha's "Sin Pijama" are part of your day-to-day playlists, then you've definitely been charmed by Mau y Ricky's talent — since they co-wrote them. And just in case you haven't realized, they not only wrote, but sing, the hits "La Boca," "Desconocidos," featuring Camilo and Manuel Turizo, "Ya No Tiene Novio," with Sebastián Yatra, "Mal de la Cabeza" with Becky G, and "Cariño Mío" alongside Chyno Miranda.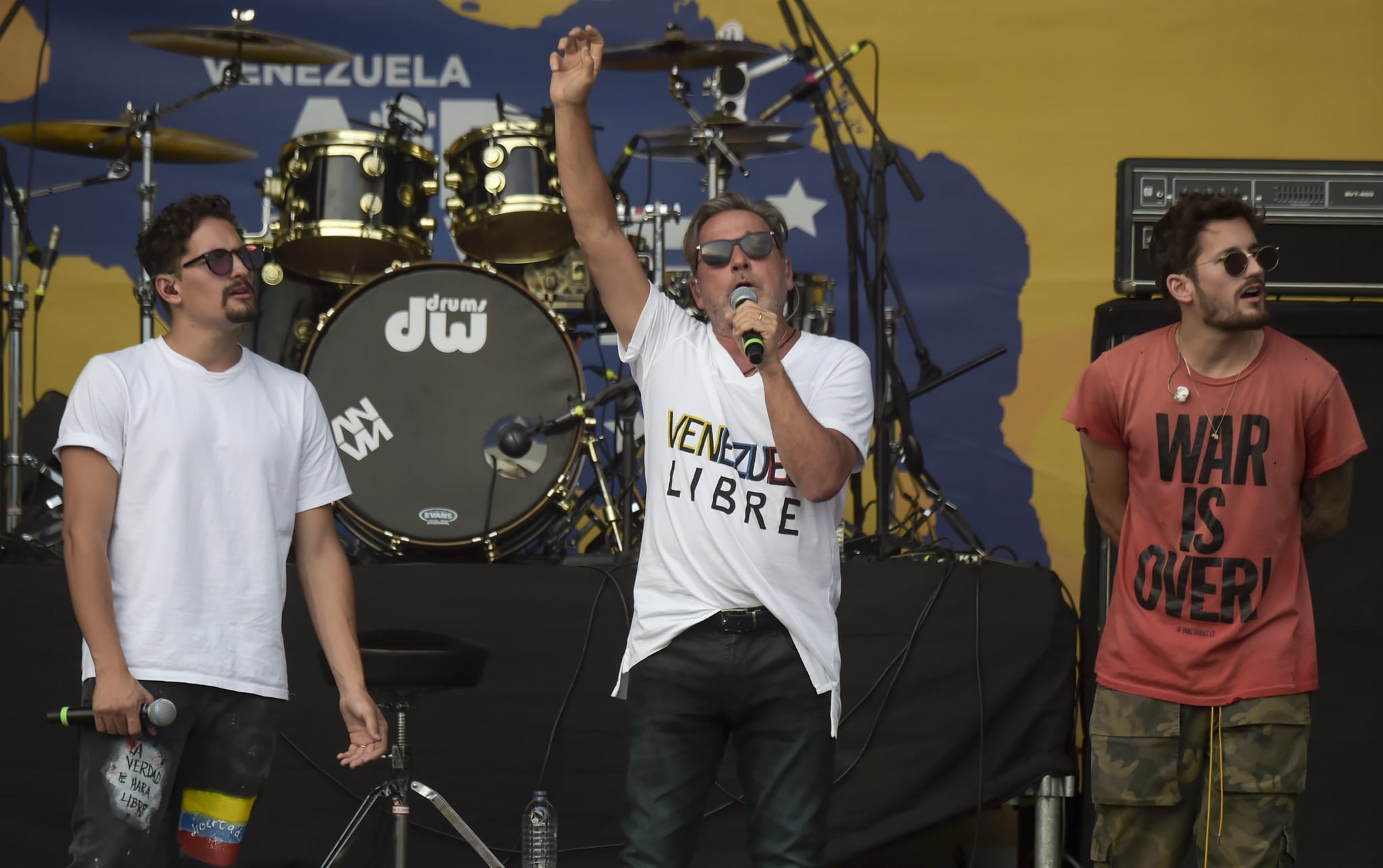 Image Source: Getty/Raul Arboleda
And it's no wonder these guys are so talented — it runs in the family. I learned that Mau y Ricky are Mauricio and Ricardo Montaner. Yes, they are Ricardo Montaner's sons. Their father makes up about 80 percent of any Latinx millennial's childhood soundtrack — our parents were obsessed with him and that's all they listened to. And now Mau y Ricky are out for us.
If you thought that coming from a famous family, having major hits to their names, and a few Latin Grammy nominations was going to make these guys unos creídos, you thought wrong. Mau y Ricky are probably the sweetest artists I've ever met.
I got to hang out with them at their favorite NYC clothing store, Patron of the New, in Tribeca. I arrived at the store a little before them, and the moment they walked in, they greeted me like they knew me their whole lives, con abrazo y beso, and "Cómo estás? Qué bueno verte!" That set the tone for a super chill conversation, where their humility and good nature shined through, accompanied by their overall chill vibes that would fool anyone thinking they didn't have a full schedule ahead of them. This is what they told me.
It Happened Thanks to J Balvin
Mau: We mostly write songs thinking specifically of an artist. But "Bota Fuego" was different. Usually, we would text whomever and say, "Yo, listen to this song, we were thinking about doing it together with you!" But we didn't know Nicky personally. Y un día we were talking with J Balvin, who is very close to us — and apart from being our friend he's also a consejero — and we tell him "Listen, Nicky would be dope on this, but tell us what you think, we're not close with him." And he hears it and says, "Already sent it to him."
Balvin sent him our number, and Nicky hears it and sends us a voice note saying, "I'll be totally honest with you guys, when Jose (J Balvin) sent me that, I thought you had asked him to do it and he didn't want to so he shot it over to me, but I really loved this song! This is amazing, I'm obsessed with it, thank you so much for thinking of me . . . " That was such a cool thing to hear.
Ricky: We talked to him the day before yesterday and he was like, "Guys, I really hope this is something important for you, and that the song really connects with people, and that you guys can achieve all of the things you want to achieve. Thank you for the song. We're gonna kill it!" And that's the kinda person you want to work with, someone who's on your team.
Dad's Seal of Approval
Mau: We've always wanted to be performers. We've been writing, trying to make it as performers, for 15 years. However, what caught on first was the writing.
Ricky: We used songwriting as our guinea pig. The songs that didn't stick gave us intel as to what not to do as artists, what connected with people, and what didn't. It helped us to discover our sound.
Mau: Our dad filtered what we wrote. He would help polish the little details. We would write a song, and he'd be "Maybe rewrite this," "Maybe change this," "I think you can move the chorus here," so we started getting the ear for that since we were very young. We also had each other, and we had other people around us, our brothers who are also great songwriters.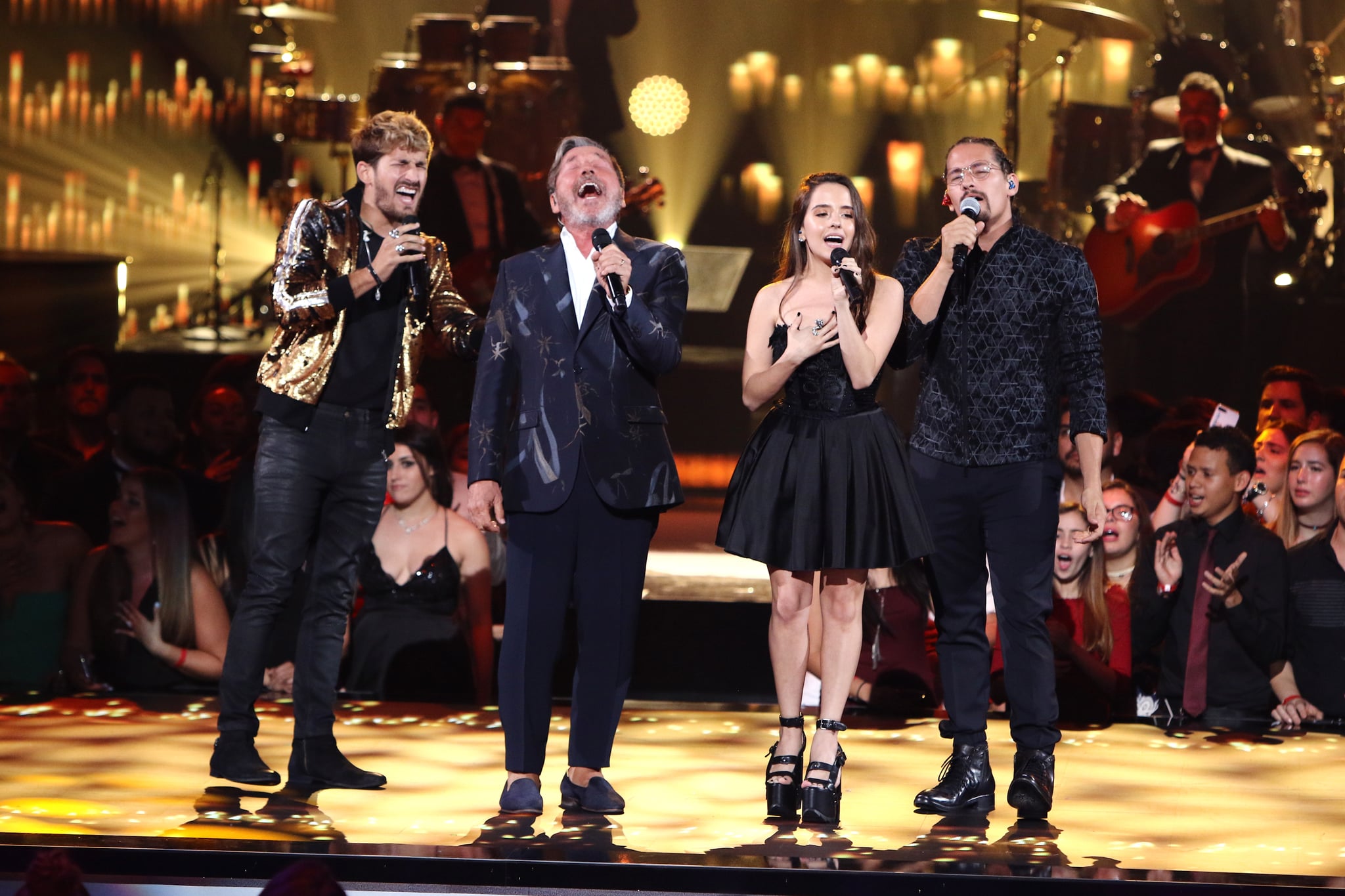 Image Source: Getty/John Parra
Mau: We try to write songs that we feel other people are living through.
Ricky: That was a switch for us, when we realized that we're here to tell our story, and not other people's through our songs. If you listen to the songs we've never released, the older stuff, they're very deep. So, for this new chapter, it was kind of like, "How do we say this without these many metaphors, but at the same time, in a way that no one has ever said it before?" And that's what we're trying to do now.
Image Sources:
Getty
and Courtesy Photo