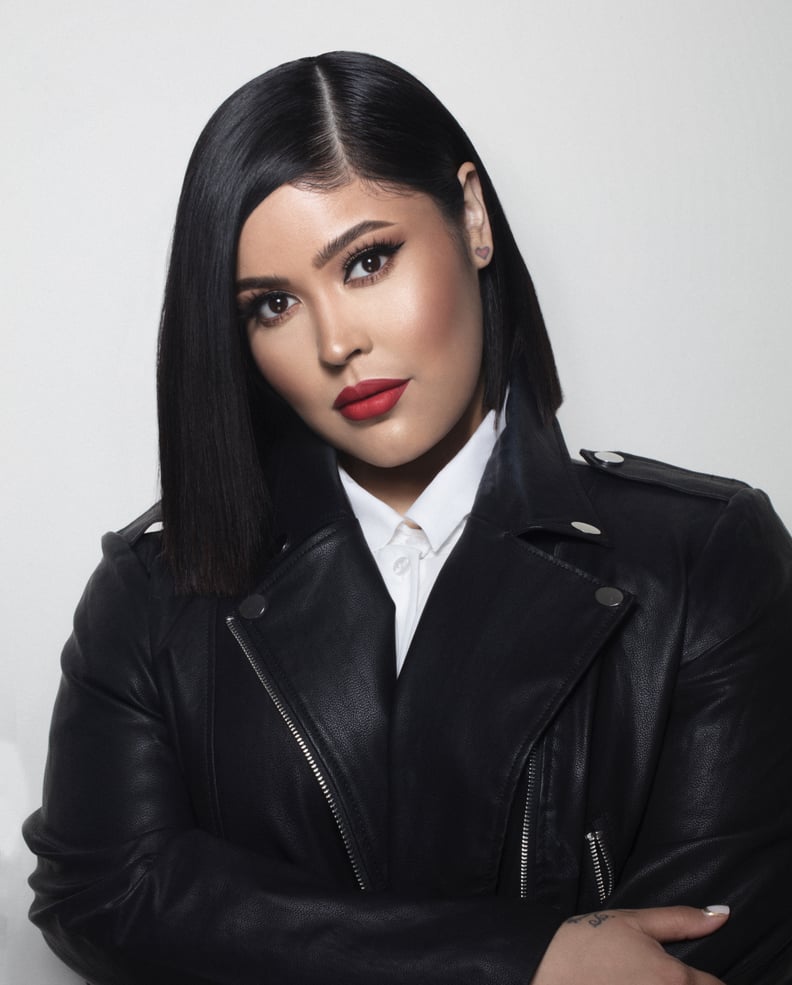 Courtesy of Priscilla Ono
Courtesy of Priscilla Ono
Priscilla Ono is a celebrity makeup artist based in LA and counts Rihanna and Amber Rose among her A-list clientele. More recently, she joined Fenty Beauty as the game-changing brand's global makeup artist. This story was told to Kelsey Castañon and edited for length and clarity.
My grandparents, who are both first-generation Mexican immigrants, raised me here in Los Angeles. Growing up, they were very adamant about me being in either the medical field or in law. There was no in-between. I never thought about being a makeup artist — I just knew I loved makeup.
My grandma was my biggest beauty inspiration. As a kid, I used to sit in the bathroom while she did her makeup. I watched every step, from her putting on her individual lashes to lipstick. Then later in the afternoon, I would sneak in the bathroom, lock the door, take her makeup bag, and re-create everything I'd seen. I did that for years; I was so young when I started, I wasn't even in school yet. That was my "me" time. When I got to high school, I would go 20 minutes before class started to do my friends' eyeliner in the bathroom. I was everyone's go-to makeup girl.
Still, it wasn't until I was 20 when I thought about making it a career. My now-husband was doing a music video for Dawn Robinson from En Vogue and wanted me to do the makeup. I did it more so to impress him; I wasn't really thinking about it as a job because, again, that was never an option growing up with strict Hispanic grandparents. It wasn't until I was on set that I fell in love with what I was doing.
I would sneak in [my grandmother's] bathroom, lock the door, take her makeup bag, and re-create everything I'd seen. That was my "me" time.
Growing up in the '90s, watching music videos was a big part of my life, so that moment was life-changing for me. That day, I said, "This is what I want to do with my life." I was in college at the time, studying something completely unrelated, and I quit school. My grandparents were mortified. My grandmother didn't speak to me for two years. I kept hearing from my family members that she wouldn't eat; she wanted to stay in bed; she was so disappointed. She came here from Mexico and wanted a better life for her daughters. When she had a granddaughter, she put all her eggs in my basket. I was her pride and joy, so for me to completely go off course, I think that really hurt her.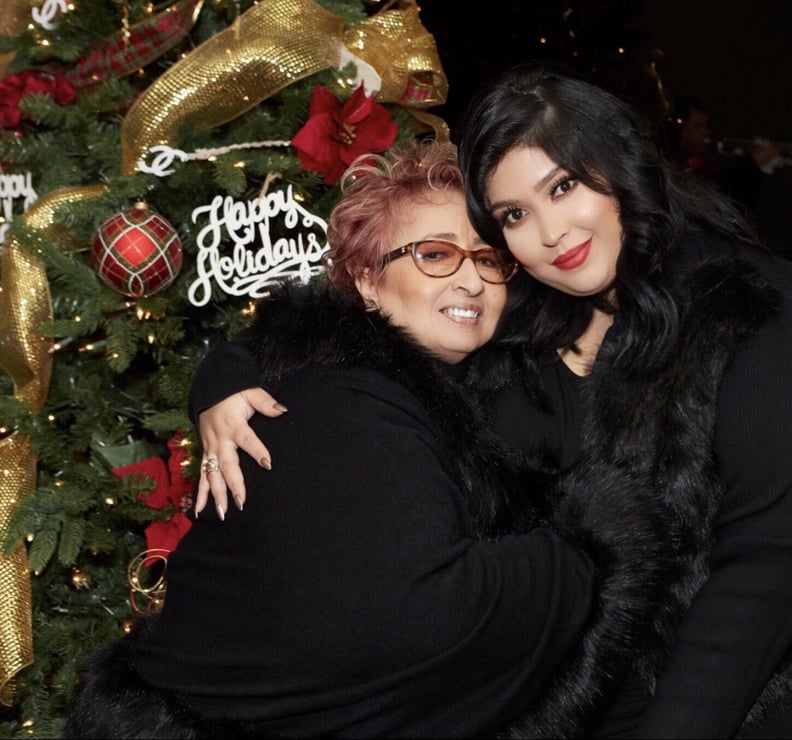 The turning point was when she saw me on a morning television show. I used to do makeovers at an outdoor/indoor mall in Lynwood called Plaza Mexico. There, I met one of the producers for a Spanish TV show for channel 34. I became their go-to girl for consejos. I would give makeup tips and talk about trends for the different seasons. That's when my grandma knew I'd made it. She would get all her girlfriends to come over and watch me. I could tell her that I'm working Fashion Week with Rihanna and that still wouldn't prove to her that I made it quite like being on Spanish TV does.
Being a Latinx Woman in Beauty
In my eyes, that's why I always pushed myself to be the best and to work with the best — to make my grandmother proud. I am where I am because of my roots. Hard work was always instilled in me growing up. My grandparents would say, "You have to work extra hard because you are Latina, and people won't always give you the chance. You'll have to prove yourself more."
I am where I am because of my roots. Hard work was always instilled in me growing up.
That is true, but I never pay much attention to that negativity. There have been times where I've been on set and people would treat me a certain way in the beginning, like I was inferior because I am Latina, or judge me because of the way I looked. But once they saw my work, everything changed. So I have tunnel vision in that regard; I've always wanted to let my work speak for itself.
Before Fenty, I had a hard time finding the right shade of foundation. Latinas come in a range of skin tones. We have a unique undertone — we're not warm, we're not cool; we're almost more of a beige-y undertone. So a lot of times foundations can look ashy. Being a makeup artist, not only doing my own makeup but working on other Latinas as well, I had to mix foundations a lot. I had to use multiple brands with different undertones and make my own shades.
Getting in Front of the Camera
I met Rihanna about eight years ago. I was assisting a makeup artist at the time, and she was unable to work as an extra for the "S&M" music video, so I was doing the makeup on set. When Ri saw me on that first day of shooting, she came up to me right away and said, "Wow, I love your hair. I love your style. I love your skin." She was just so nice, so cool, so chill. Later that day, the director came up to me and said, "Hey, Rihanna really loves you and wants you to be in the music video. Are you interested?" I was like, "Um, yeah."
So that was how I first met Ri — by being an extra in "S&M." We've been friends ever since. I would bump into her at award shows; we would send each other DMs on Instagram. When I heard she was coming out with a makeup line, I contacted her creative director and said, "If she needs any help at all, please reach out." And they did. They let me know they were launching a huge search for a makeup artist, so I tried out, and here I am.
Landing the Dream Job at Fenty
You ever just not want to go to sleep because you're living a dream and you don't want to stop reliving what you just did over and over again?
My biggest pinch-me moment was the day I did Rihanna's makeup when I was trying out for the role of Fenty global makeup artist. Thousands of people flew in from all around the world to try out, and they narrowed it down to three: myself, Hector [Espinal], and another artist. We were all in a room, and they called us in one by one where we each had about an hour to do her makeup. I remember being so nervous — the stakes were so high! — but she loved it. She kept saying how happy she was with the look.
Afterward, I was in an Uber on my way home and I just started crying. I was like, "This is f*cking amazing. Even if I don't get the job, the fact that I made the cut out of thousands of people is amazing." That night, I didn't sleep at all. You ever just not want to go to sleep because you're living a dream and you don't want to stop reliving what you just did over and over again? That's what it was like. To think I was doing $25 makeovers at Plaza Mexico and now I'm here doing Rihanna's makeup. And then I made the cut. It was just a cherry on top — I couldn't believe it.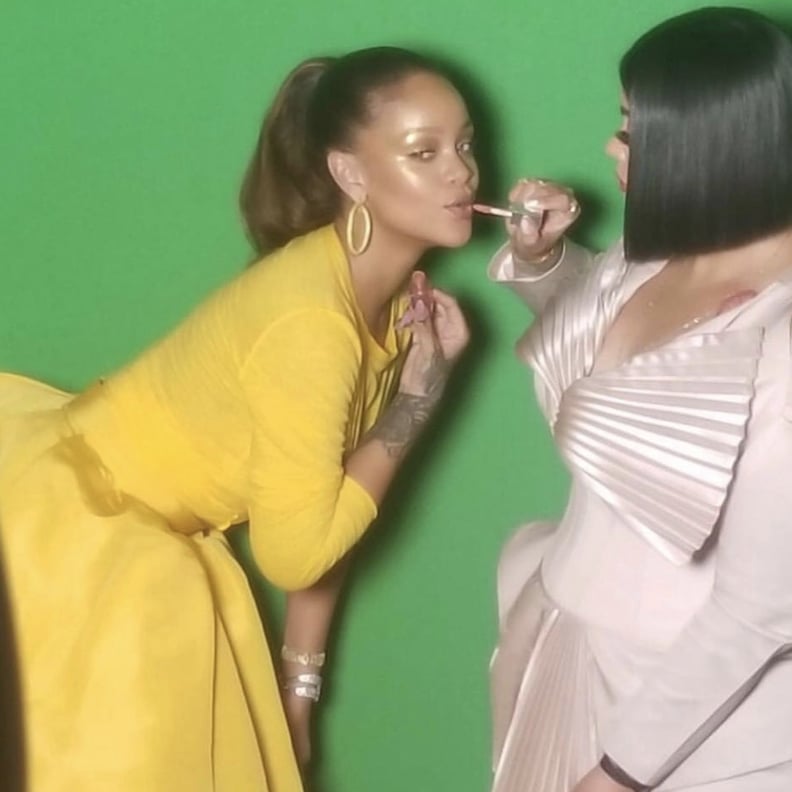 Demanding More Inclusivity in Beauty
From my experience growing up in Los Angeles, makeup has always been a huge part of our culture. Latina women hold such a stake in the beauty industry when it comes to purchasing products and loving beauty in general.
Fenty was a trendsetter, in that Rihanna paid attention to every detail and wanted to make sure every skin tone was covered from very fair to very dark. She goes to every meeting; she gives her input on every product. Brands are now starting to follow suit, and my hope is that the beauty industry continues to put as much time and energy into everything they put out as she does. It really does make all the difference.