This Afro-Latina Wants to Elevate Diverse Latinx Voices
This Afro-Latina Created a Digital Storytelling Platform to Forge Community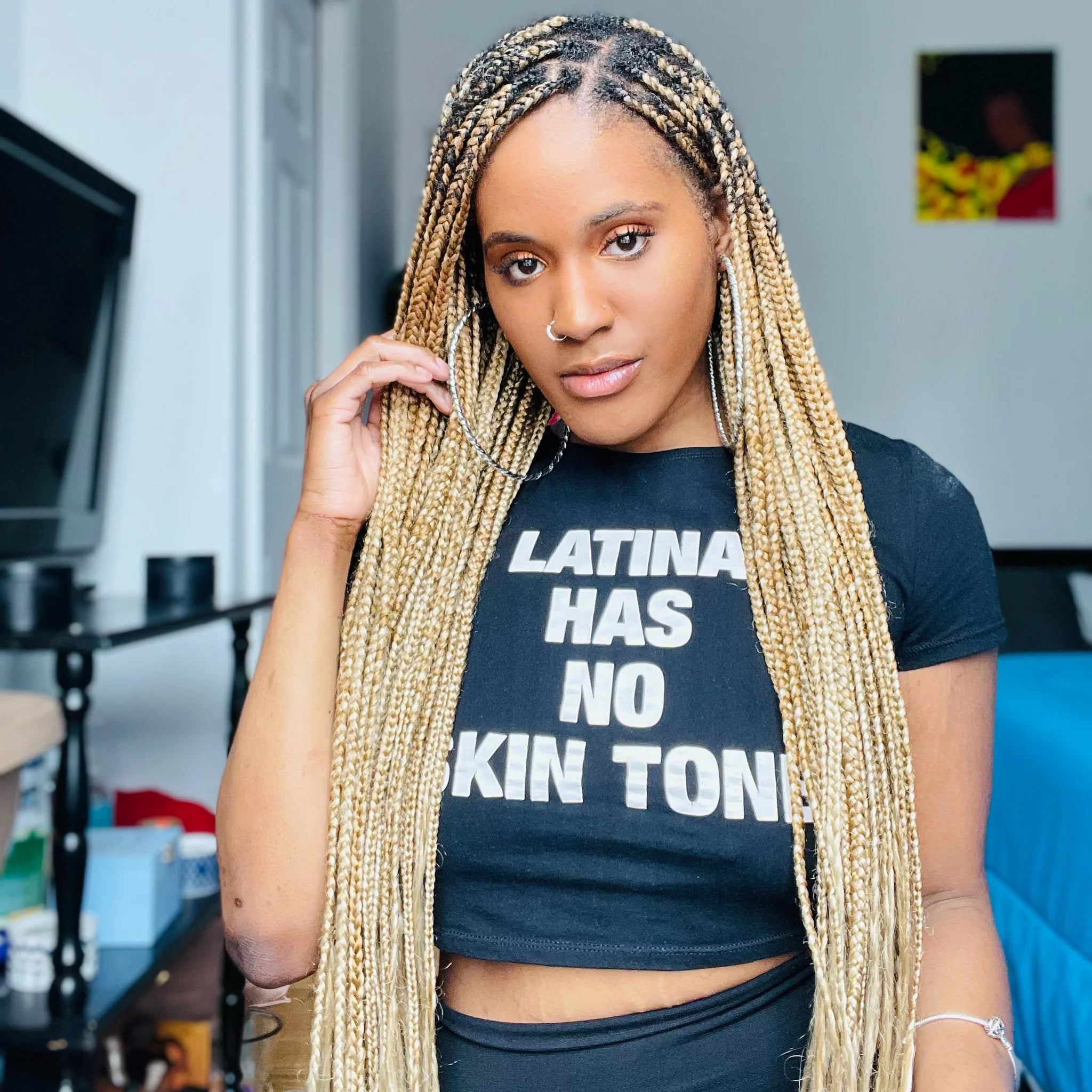 When Jenay Wright created #iamenough, it was in honor of her younger self and what she needed to see growing up. She launched #iamenough, an online platform for Afro-Latinas to tell their stories, celebrate their differences, and amplify the similarities that unite them. Wright — who is half Black American, half Panamanian, and born and raised in the Bronx — always felt like she didn't fully fit in on either side. Even though she has always identified as Black, there was more to her than just the clear-cut American or Latinx distinctions of what a "Black girl" or a "Latina" should be like. "I didn't look like your typical Latina girl," Wright told POPSUGAR. "So, a lot of people would deprive me of who I was by saying, 'Oh you're not Latina, you don't speak Spanish, you don't dress like us, you don't have hair like us.' I was conflicted with my identity a lot and trying to figure out who I was. But as soon as I went home we listened to salsa music, Celia Cruz, and that helped me with encompassing who I was."
Everything changed when she started school in a new city and a teacher encouraged her to look closer and dig deeper into her mixed identity. "When I went to school in Chicago, I took a Latina blogging class and my teacher was like, "Hey, you should talk about your Afro-Latina identity,' and I was like, 'What's Afro-Latina?' because I knew we always existed but I wasn't aware of the term." In 2015, the term "Afro-Latina" was just beginning to gain awareness. The research Wright did as a result directed her to the OGs in the game like Boriqua Chicks and Ain't I Latina? "That's when I decided I had to create a space that made me feel represented and heard, but also a community and space for someone to tell their story."
But most importantly, Wright wants to create a place where Afro-Latinas can redefine or define for the first time who they are and not be worried about labels or checking certain boxes. "That's where my end goal is. I want to make sure that we are represented, and you can't talk about inclusion if you're not presenting it. That's why I try not to show the same type of people. I try to show diversity within Afro-Latinidad. I try to show the darker-skinned ones, the ones that might be Afro-Latina with Indigenous roots, and the ones that might be from the UK but might be Dominican. I really try to show the different versions of Afro-Latinos but I also believe it is really important to be in those positions where you can really impact the diversity."
Today, the platform has taken on a life of its own, Wright interviews fellow Afro-Latinas in order to inspire more people to "walk in their shoes." She's also working towards equity and not only giving people space to talk about their stories, but to get inspired to create their own vision of inclusion in their respective fields. "There are so many people who have come on my platform that now have their own T-shirt company, or now they have their own blog, or now that they have their own platform. I want my blog to be a stepping stone for women to do their own things."
Moving forward, Wright has bigger plans for #iamenough and has fundraising on her mind so she can not only have the resources to interview more people, but also make merch, hire Afro-Latina writers, and eventually become her own media company. But at the end of the day, she reminds her fellow Afro-Latinas: "Be who you are, own it, be unapologetic, and stand in your Blackness, but don't neglect your Latinidad." #YouAreEnough!
Originally published on February 24, 2022
Image Source: Jenay Wright