Afro-Latina Launches Black Stories Database
This Afro-Latina Is Amplifying Black Latinx Storytellers in Film and TV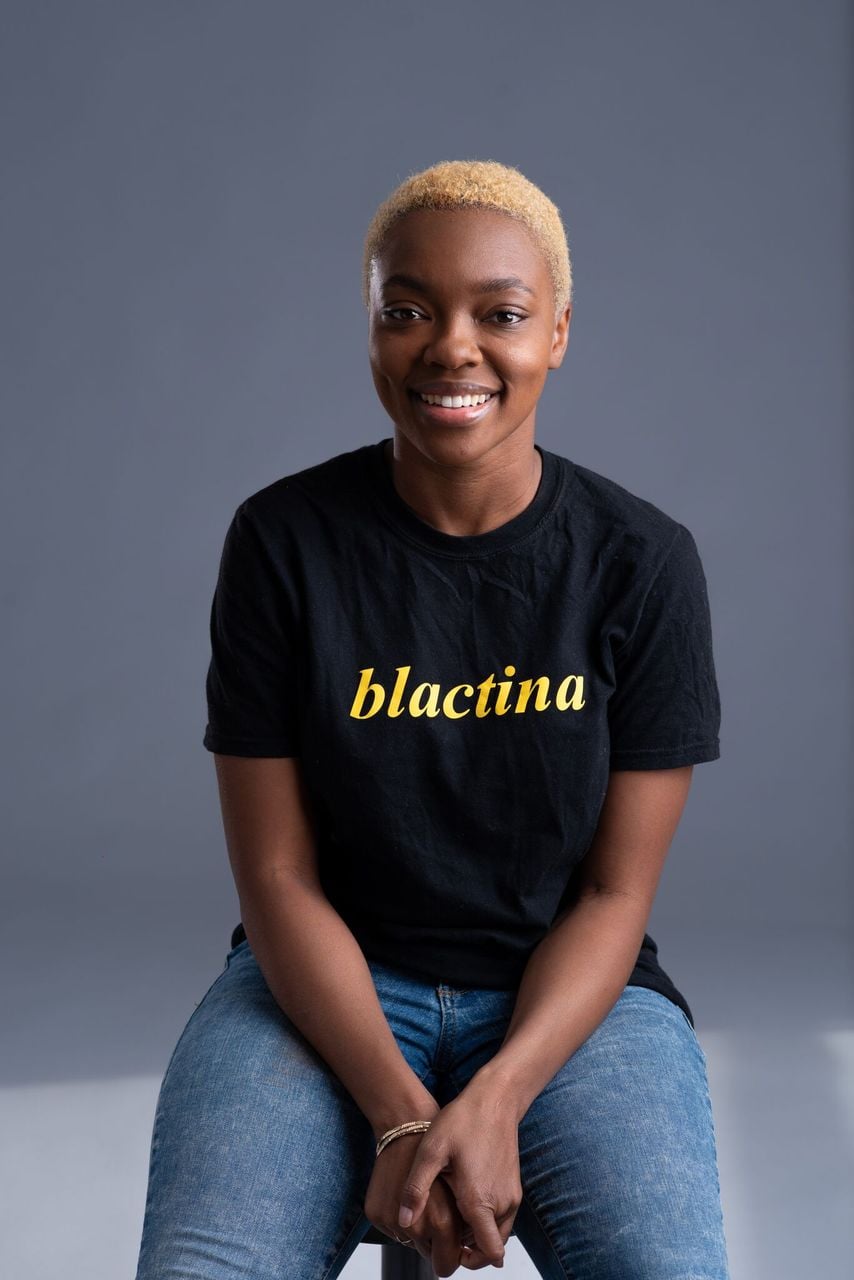 Nydia Simone's work is built around a simple question: "How do I take the resources I have to create the world I want to see?" Since 2010, Simone, a Panamanian American filmmaker, has been working on producing Afro-Latinx and Caribbean-centered content for film, TV, and digital platforms through her company Blactina Media. Tired of waiting for someone else to engage her community thoughtfully and authentically, she decided to do it herself. At the beginning of 2020, Simone announced the launch of Platano Pipeline, an initiative directed at creating space, visibility, and opportunity for Black Caribbeans and Afro-Latinx communities.
The original database started as a way to find fellow Caribbean and Black Latinx professionals for Caribbean-centered projects. "When I started it, I just wanted a place for all my Afro-Latinx colleagues to be in one place. I wanted to be able to reach them because I wanted to have projects that were Afro-Latinx and Caribbean behind and in front of the camera. So it was important for me to know who were doing these roles so I could build that for myself personally," Simone tells POPSUGAR.
But the Platano Pipeline unexpectedly took on a life of its own after the death of George Floyd and during the height of the Black Lives Matter protests. Simone says the sudden push to support Black creators propelled her database into the uneasy viral spotlight. "After George Floyd happened, the database went viral . . . It was very overwhelming to get that kind of attention. And there was a lot of fear of, I don't wanna mess it up, I don't want to do it wrong. I was like, this is bigger than me," she says. And for that reason, Simone wants to stay true to her bread and butter: Black Caribbeans and Afro-Latinx communities. "Personally, my ancestors came from Barbados, Trinidad, and Jamaica to build the Panama Canal. We are Panamanian and proud. We built Panama," she says. "But I can never ignore my Caribbean roots. I actually wanna tell the stories of the people who created the Panama Canal. This isn't just my family's story, because Black migration was so widespread."
In Hollywood, there is a lot of pressure placed on Black creatives and content creators to make things "appealing" and "inclusive" for "wider" audiences. For that reason, Simone wants to stay hyperfocused on her community. "I thought if we could create a collective to build up our own films and/or connect for upward mobility, we don't have to beg people for these opportunities, and I'm really exhausted with the begging," she says. The fact is there are millions of Afro-Latinxs in the Caribbean and in South and Central America. Their stories already have a wide audience. Plus, less than 10 percent of the global population is white. So, is this about inclusivity or erasure?"
"It was hard because there are some white and non-Black Caribbeans that want to be involved. I'm very aware of the Indian Jamaicans and [the other diasporas], but that's different because even if we go to Trinidad and Tobago, the Black people are at the bottom of the barrel," Simone says. "It's so sad to see this all around the world — every time. So, I stay true to the Black community because we need it. The Afro-Caribbean community specifically has been erased and is also invisible because a lot of people are not even aware of the Haitians or Cubans in the industry."
The Platano Pipeline will work to connect and educate Black Caribbean and Afro-Latinx professionals with the ultimate goal being to create upward mobility in Hollywood. Webinars take place the last week of each month, and Black professionals will learn how to more effectively navigate within the television and film industry. They will receive information on how to join the union and have the opportunity to ask questions about showrunning and pitching. They can also connect virtually with people of similar backgrounds and experiences. Upcoming webinars will include a staff writing panel with writers from networks like Starz and Netflix.
Webinars will take place over Zoom and will include names like "One Day at a Time" creator Gloria Calderon Kellett, executive producer of "Power" Santa Sierra, and NYC theater owner Emelyn Stuart. "Having a central system like the Platano Pipeline, where people can add to their skill sets, would be incredibly valuable to an industry that is rapidly changing," Simone says. She also reminds us that now is truly the time to build our own table and create the projects we want to see for ourselves and our communities. "No one is going to do it for you. It's just us. We are all we got."
Originally published on February 14, 2022
Image Source: Nydia Simone