12 Dominican-Owned Beauty Brands We're All About Right Now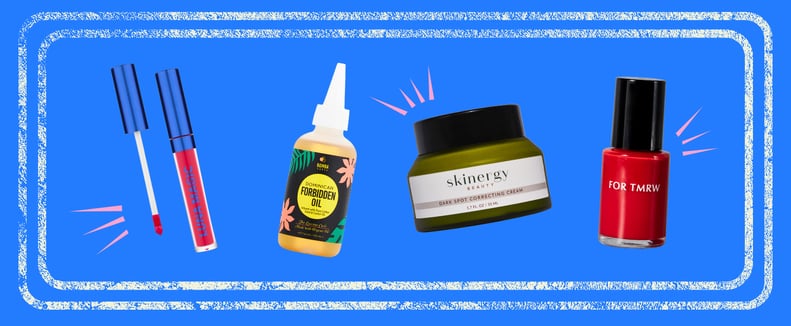 Every editorial product is independently selected by our editors. If you buy something through our links, we may earn commission.
When it comes to the beauty landscape in the States, not enough credit is given to Dominican beauty entrepreneurs and their contributions. When people think of the first wave of Dominicans who migrated to NYC, they often refer to the Dominicans who settled in Washington Heights in the early '80s. But a lot of folks don't know that the first wave of Dominican immigrants actually arrived in the 1960s and 1970s and settled in Corona, Queens, Brooklyn, and upper Manhattan. With them came the beginning of Dominican women beauty entrepreneurs and hair-salon owners.
"When large numbers of Dominicans began to arrive in New York City in the 1960s and 1970s, they generally frequented shops owned by others Latina/os, especially Cubans and Puerto Ricans who were already established in upper Manhattan," academic scholar and author Ginetta E.B. Candelario wrote in her book Black Behind the Ears: Dominican Racial Identity From Museums to Beauty Shops. "Over time, they began to establish themselves as employees in these shops, later as 'booth renters,' and eventually in their own shops."
When the manufacturing industry in New York began to collapse, many Dominican women who initially worked in factory roles started looking into beauty-shop work and salon ownership. Many of these women had developed hairstyling skills prior to immigrating, which resulted in a huge expansion of Dominican hair salons in NYC — across the boroughs. And because Dominican women were once known to be the women who visited beauty parlors more often than anyone else, "spending as much as 30 percent of their salaries on these services," the salons really started to thrive.
Anyone who grew up in NYC, regardless of if they're Dominican or even Latinx, has probably heard of a Dominican salon before. Before the natural-hair movement started to really hit in Latinx communities, Dominican salons were known for being the best spots to get a sleek, straight blowout regardless of your texture. And while the business gets a lot of flak today because of its embracing of Eurocentric beauty standards, there isn't enough dialogue about how these salons were owned by hardworking Dominican immigrant women and the significance that holds in the culture and the generational wealth many of them were trying to instill in their families.
With that said, the impact Dominican women have had on the cultural beauty landscape is undeniable and still stands. Today, along with many other Latina beauty entrepreneurs, there exists quite a number of Dominican-American beauty-brand founders. Many of these women have created these brands to help not only meet our unique and cultural beauty needs but also to pay homage to our heritage and our sacred beauty secrets. Here, we present you with 12 Dominican-owned beauty brands and the products we can't live without these days.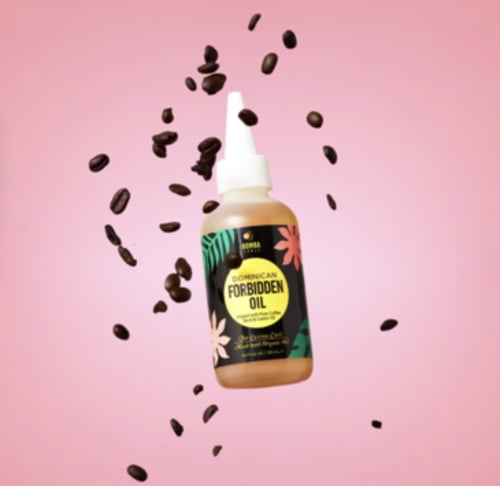 Bomba Curls
Lulu Cordero launched Bomba Curls after experiencing hair loss transitioning back to her natural curls. She looked to Dominican sacred hair remedies that include ancestral ingredients like organic coffee grounds and rosemary to help remedy her hair back to health and eventually bottled it to make it more accessible to others in the community.
"[When it comes to the Dominican community's contributions to the beauty landscape in the States], the Dominican hair salon is the first thing that comes to mind. We truly do love hair care and have natural remedies that have been passed down over generations," Cordero told POPSUGAR. "It's important that we be able to share our remedies in a way that authentically honors the roots — our ancestors — the source from which these remedies came."
The Bomba Curls Dominican Forbidden Oil ($22) is formulated with coffee, castor oil, black-cumin seeds, and rosemary to help promote a healthy scalp and hair.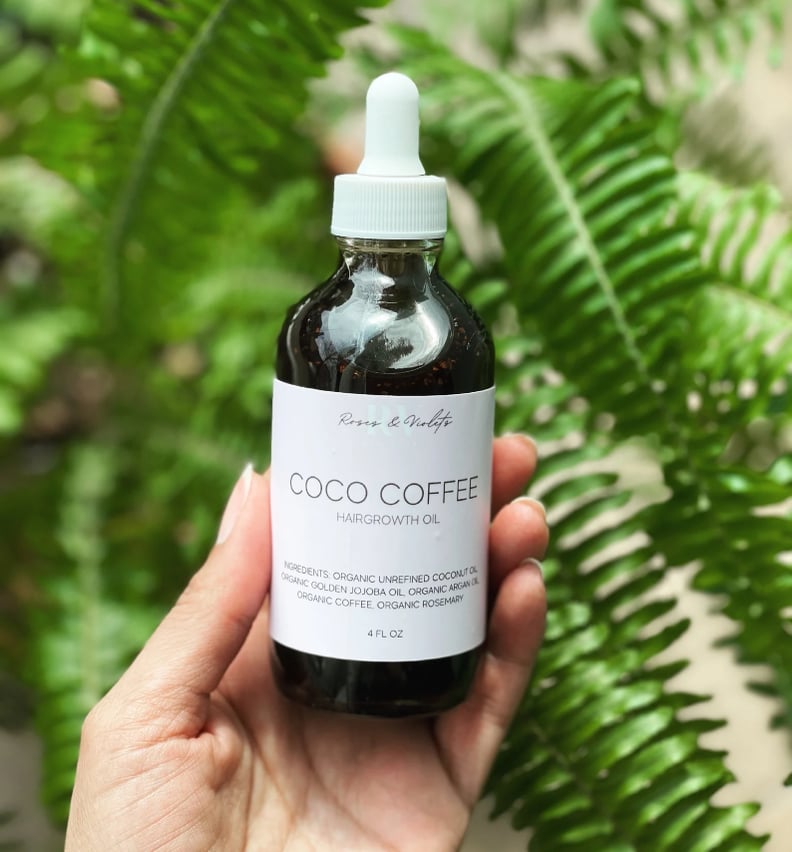 Roses & Violets
Carol Urena is the manager of her mom's Dominican hair salon, Punta Cana Salon in Ditmas Park, Brooklyn. Urena's mother and tias migrated to the states from Dominican Republic in the early '80s and went on to open a number of salons in NYC. Altogether, the family currently have five Dominican salons, all in Brooklyn. Currently, all of the salons are still up and running even after COVID, but during the earlier months of the pandemic, Punta Cana Salon took a huge hit when they had to have the salon closed for months. For years, Urena, her mom, and the other stylists who work at their salon, like many old-school Dominican salons, would create hair remedies in the back of the salon to provide for clients. They'd do things like brew coffee or boil rosemary for hair-loss treatments. But they never thought of bottling and selling these remedies to clients until the pandemic.
"Our inspiration for our Rose & Violets Coco Coffee was the loss of our own hair. I was experiencing some major hair loss for a couple of weeks at the time," Urena told us. "I then learned that it was due to contracting the COVID-19 virus. Apparently, it can cause extreme hair loss for some people. My sister was simultaneously experiencing the same thing, but her situation was due to postpartum. We were both very frustrated by it, so we put our heads together and did some research on some natural resources that can help with preventing hair loss and ultimately promoting hair growth."
The Urena sisters decided to zero in on coffee as the main ingredient and infused it with natural oils, like jojoba oil and rosemary oil, known for nourishing hair and promoting growth. "At the time, we were staying at an Airbnb in Florida, so we went out and bought all the ingredients at the local health-foods store and made it in a pot on the stove. The whole house smelled of coffee, which was amazing, and the color was just perfect. A beautiful rich amber color," she said. "We put it in our hair immediately after that and kept applying it for the following weeks, and the results were amazing. After a while, we thought since we have a hair salon, this could be a product we sell to our clients. We purchased bottles, bottle caps, and labels and bottled them up to clients to enjoy, and so far we have sold out twice!"
The Roses & Violets Coco Coffee Hairloss & Hairgrowth Oil ($32) can be used as a weekly scalp treatment. Because it's made with coconut oil, Urena warns that it can solidify and recommends placing the bottle in warm water until the coconut oil liquifies.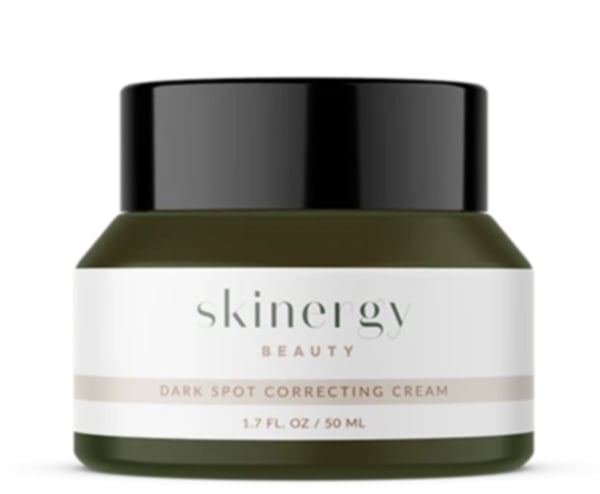 Skinergy Beauty
Dominican-American and Bronx native Priscilla Jiminian was inspired to launch her own beauty brand after experiencing her fair share of skin struggles. She dealt with everything from acne to dark spots, hyperpigmentation, and scarring and couldn't find relief from any of the products she was using. "What led me into the beauty industry was a trip to my parents' country [Dominican Republic] in 2017, where I met and connected with a skin-care formulator through a family member," Jiminian told us. "I explained to her what my personal skin issue was at the time, and that was the start of the journey with our Dark Spot Correcting Cream — which goes way beyond dark spots. Today it is our No. 1 bestselling skin-care solution for those skin concerns." The Skinergy Beauty Dark Spot Correcting Cream ($55) works to reduce, fade, brighten, and lighten dark spots and scars. It can even work to lighten razor scars caused by years of shaving.
"I think in our culture, most women take pride in their appearance and self-care routines. I saw it growing up with my own mother," Jiminian said. "She would always use her face creams, her body lotions, etc., and I picked up on that. It was just a part of our daily routines, really."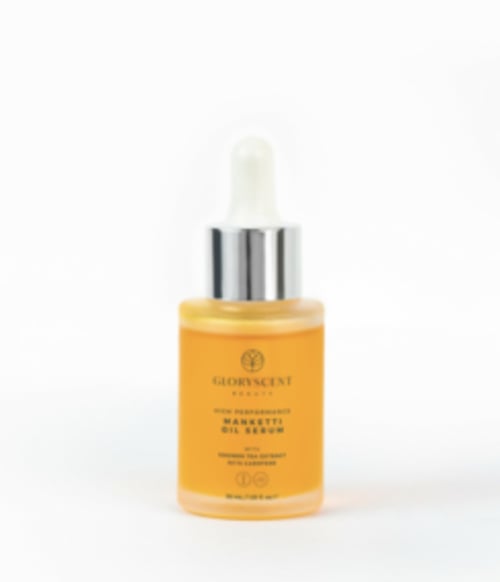 Gloryscent
After struggling to find products that worked with her sensitive skin, Rafaela Gonzalez was inspired to create and launch her own clean beauty line that especially worked for melanated skin. She wanted to create a clean, sustainable line that didn't just offer high-quality results but also luxury. "Dominican woman, and a lot of our men actually, are very immersed in beauty and self-care. In our culture, it's very important to represent and look our best," Gonzalez said. "In our culture, there is always a natural remedy for almost every ailment. I remember mixing up ingredients I found in the bridge and cabinets for my hair. I recall my cousin and aunts in the barrio, making pure coconut oil by hand and shipping it to me. There are many plants I remember from childhood that are amazing and quality ingredients, which I am planning to introduce to the brand in the future."
Gonzalez believes that the influence of her Dominican culture and being American have been powerful contributions to her perspective on both identity and beauty. "I think there is still a lot we can contribute, but I see this accelerating more than ever, especially in the hair-care department. There are lots of hair-care brands founded by Dominican women coming up now, and I can tell you that we have a special gift in this department," she said. "The products tend to be incredibly amazing and effective. I can only attribute this to our roots and our abuelas. I didn't think of it as it being important for me to be a part of this. I was just following a calling I felt in my heart — it was only after being in the industry that I realized how important it was to contribute and draw from my culture into the brand identity."
The brand's bestseller, the Manketti Oil Serum ($62), is a luxurious facial oil formulated with mongongo seed oil, olive squalene, and rooibos tea extract to limit free radicals, bring down inflammation, and smooth sensitive and irritated skin. It leaves skin instantly calmer and significantly more radiant.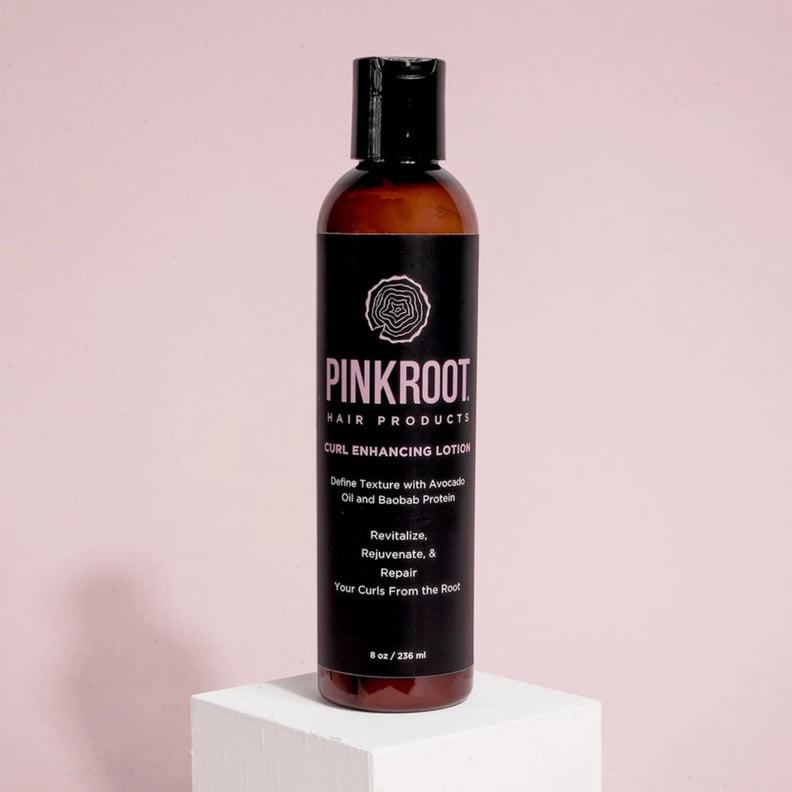 Pink Root
Dominican-American Mariel Mejia was inspired to create her own natural hair line after transitioning back to her natural texture. The brand started with the motto "We don't believe in bad hair, just bad hair care," and it has continued to be the foundation behind the brand's identity. "When I first started working on formulas, I was in a space where I was feeling insecure about my hair because I had damaged it so much by trying to alter its natural texture, so when creating our products, it was really like bringing a rebellion to life. I was cutting out any negative perceptions that I learned about natural hair and made formulas with my health in mind," Mejia told us. "All hair is good hair, and all it takes is a good routine to feel good about it, which most of us were not taught."
Mejia, who grew up going to the Dominican salon, getting her hair blown out, and using products from the Dominican Republic, like the staple repairing mask treatment Emergencia, said that being Dominican has not only shaped her views of beauty but has also allowed her to appreciate the good parts of it while doing away with the Eurocentric beauty standards it often pushes. "I think the Dominican community has influenced the beauty space a lot. Firstly, there is the famous Dominican blowout that everyone lined up to get on a weekly basis growing up. While I think that's lost a bit of popularity over the recent years, I still feel the influence of our take on beauty when I walk down the aisle at my local beauty supply store," she said. "Hair care in particular has always been so big in this community, and I think that's why being a part of it came to me so naturally. My family and I would often come back from our trips to the Dominican Republic with new products, a lot of them being handmade, and we'd use them until the bottles were done and it was time for someone else to bring back some more. The obsession with hair care and hair health was really a tradition within the household, and recipes and treatments were passed down from one generation to the next."
Mejia took her passion for health care, creating formulas, and new knowledge of textured hair and incorporated that into Pink Root. The Pink Root Curl Enhancing Lotion ($22) is formulated with ingredients like avocado oil and baobab protein, which work to not just revitalize, rejuvenate, and repair hair from roots to ends but also leave curls super defined and bouncy.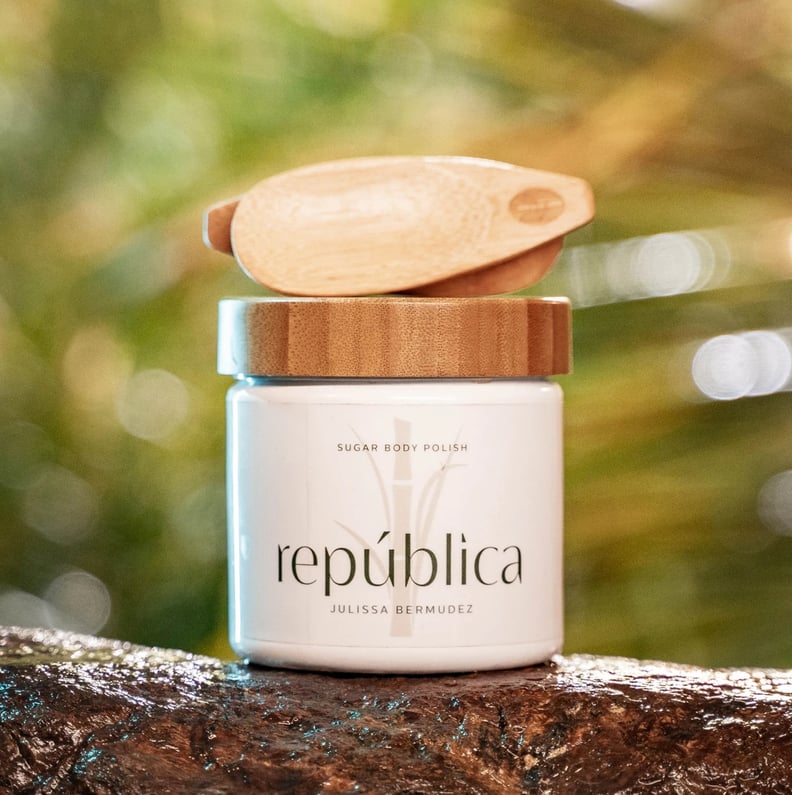 república
In the Dominican community, many of us know Dominican-American TV personality and actress Julissa Bermudez, from her hosting days on BET's music video countdown show 106 & Park. She has since had her plate full and gone on to host quite a few more programs, been the spokesperson for brands like Steve Madden, had her own reality TV show with bestie Adrienne Bailon called Empire Girls back in 2012, cohosted Fox's entertainment news show Central Avenue, and landed the role of María de la Ruiz on Amazon series Hunters, starring Al Pacino. Her latest project: launching her very own beauty brand, república, inspired by the Dominican beauty remedies she grew up with. "The name is a nod to where I was born. I really wanted this to be a heritage brand," she said. "I also want people to feel transported in the comfort of their own homes, so when they use the sugar body polish, they have a sensorial experience as if they took a trip to the Dominican Republic, by way of the ingredients, like sugar, which is a natural resource in DR and the main ingredient in my debut product." The brand launched with its Sugar Body Polish ($42), a gentle body polish that leaves dull skin smooth, polished, and with a radiant glow almost immediately after.
"I've always said people don't exfoliate enough — including myself. At one point, I became obsessed with doing DIY scrubs to combat my dry, flaky, ashy skin, especially during the winter months in NYC," she said. "Sugar is gentle yet effective, and combined with the natural oils, I love that república doesn't strip your skin but helps restore and balance, which is what I love and why I named it a polish."
While Bermudez believes that the Dominican community has impacted the overall beauty landscape, she definitely doesn't feel that Dominican models get enough recognition and acknowledgement in the industry. "I don't think Dominican models get enough credit. There's so many top models who are walking the biggest fashion shows and doing campaigns, and people don't know they are Dominican" she said. "Our beauty is so diverse, and we don't have one 'look' per se, which is what I love when I think about the landscape of beauty. In NYC, my favorite is seeing women from all walks of life sitting at a Dominican hair salon with a set of rollers under a dryer."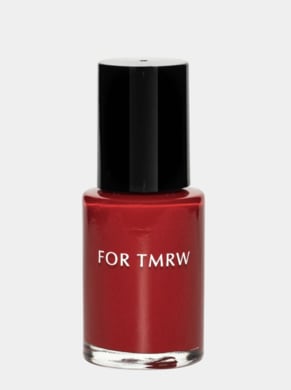 FOR TMRW
"In my family, we love beauty," said Maia Alejandro, the Puerto Rican and Dominican-American founder of nontoxic nail-polish brand FOR TMRW. "My aunt taught me how to paint my nails when I was a little girl, and we would spend weekends practicing and making our own face masks. It made me feel so creative, and I'm super thankful for the confidence these experiences gave me in treating myself at home and allowing myself simple luxuries."
Alejandro was inspired to launch her own nontoxic nail-polish brand after experiencing health issues while pregnant with her twin daughters. With women of color being disproportionately affected by unsafe ingredients in their beauty products, she wanted to share the information she was learning while also using her brand to provide a safer option for Latinas like herself.
Alejandro said she is so proud of her culture and being an uptown Dominicana from Washington Heights that her spring collection, known as the Jardín collection, was even inspired by it. "I grew up visiting the Heather Garden in Fort Tryon Park with my mom. I didn't fully understand the significance of such a beautiful space inside of Washington Heights as a child, so thankfully, when I moved back uptown, I was able to take my newborn daughters on daily walks through this garden," she said. "I think it brought us some joy and peace while navigating those difficult early days. I like to say that I stepped into who I really am during this time, and I have the quiet beauty of the garden to thank for those reflective moments. I'm deeply inspired by travel, yet there's something so special about finding inspiration in your everyday space and surroundings. Washington Heights is a stunning neighborhood. The architecture, the music, the people, the food, and of course, the abundant colors and river views have all served as muses, especially since 2020."
The brand's bestseller For Tonight ($18) is a blue-red shade that works perfectly for fall and winter and pops nicely against any skin tone!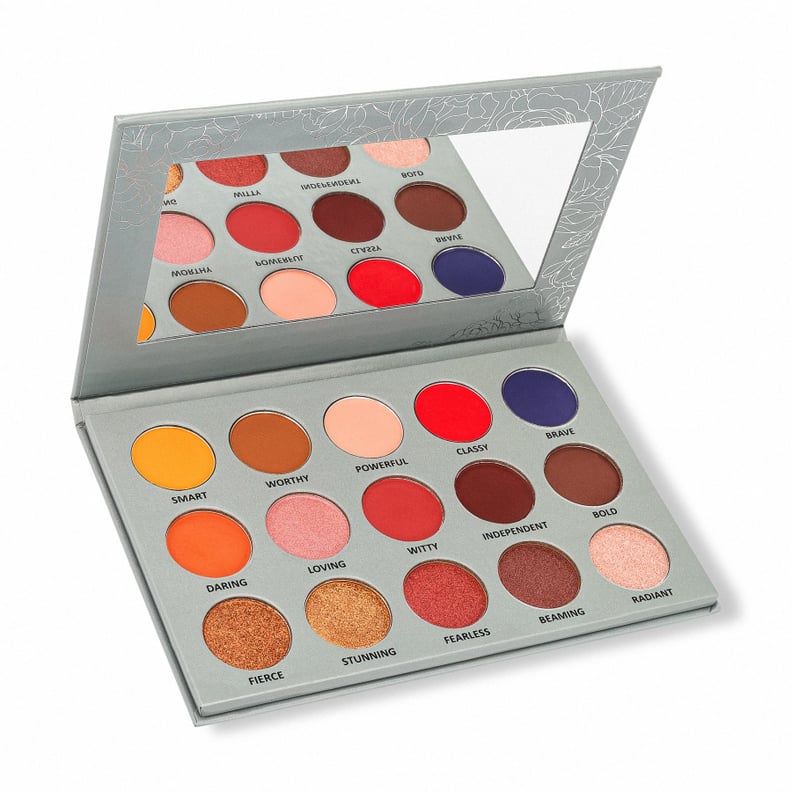 Ella Eve Cosmetics
Founded by Dominican sisters Melissa Polanco and Lissa Martinez, Ella Eve Cosmetics is a makeup brand with the mission to celebrate the diversity of Latinidad. "I feel like now we are starting to see more beauty brands that are emerging and are Latina founded," Polanco said. "Some of these brands are thriving, and that is amazing and inspiring, because they are also opening doors for the next generation. We wanted to be part of the beauty community to inspire others as well and show that no matter what dream or goal they have, they can do it, too." The sisters, who were raised in the Dominican Republic and migrated to the States when they got older, said that despite the Eurocentric beauty standards that were pushed on them, growing up around Dominican women of various skin tones helped them appreciate different types of beauty. As a result, when formulating Ella Eve Cosmetics, the sisters made sure to pay close attention to the shades to ensure the brand felt inclusive.
The vibrant colors in the Make It Your Eva Palette ($26) work for any skin tone but look especially popping on a melanated complexion.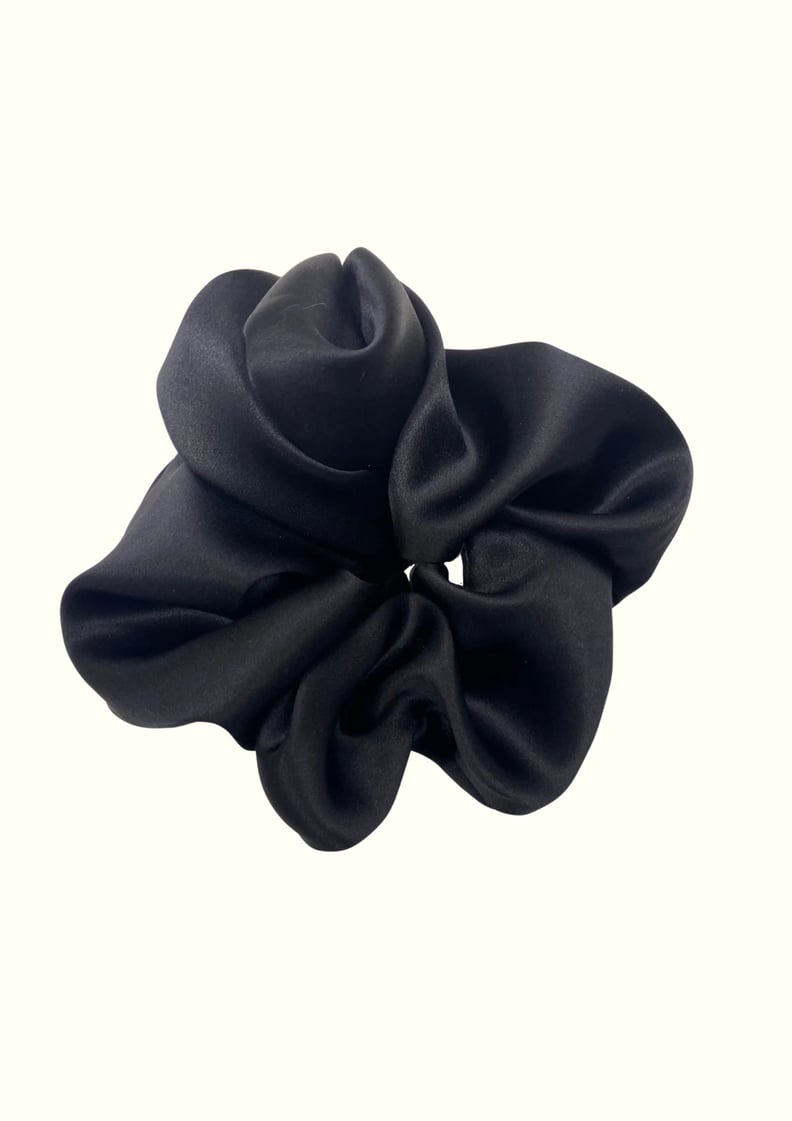 Hello Updo
When Dominican-American Magdaline Hurtado decided to embrace her natural curls, she had a hard time finding hair ties that could hold her curls without breaking or causing her hair damage. While visiting the Dominican Republic, she came up with the idea to create a wider silky scrunchie that would work for textured and fuller hair types. The Scrunchies 02 ($24) is more of an oversize style and comes in Biggish for thicker curls and Smallish for thinner/finer textures (think loose ponytails), while the Scrunchie 01's style works great for tighter-hold styles like high ponies, buns, or half-up and half-down styles.
"Discussing beauty as a Dominican-American reminds me of my heartaches. From a young age, I was told what I needed to fix, enhance, or avoid in order to look beautiful," Hurtado said. "I would try and try and try again, but I could never meet the Eurocentric standards that were brought upon me. The easiest feature I could change, which felt like a disguise, was my hair. A ton of rolos and perms later, I found myself becoming consumed with unrealistic and unnatural beauty standards." It was the lack of diverse representation that fueled her passion to launch Hello Updo. "I'm currently unlearning everything I was taught around beauty by our culture. There's a lot of hatred rooted in the country's history that still exists today, so it's very important that I use my voice to influence the new era of diverse representation," she said. "I feel like the 'pelo malo' (bad hair) mentality subconsciously drives my passion to make a difference in hair and beauty."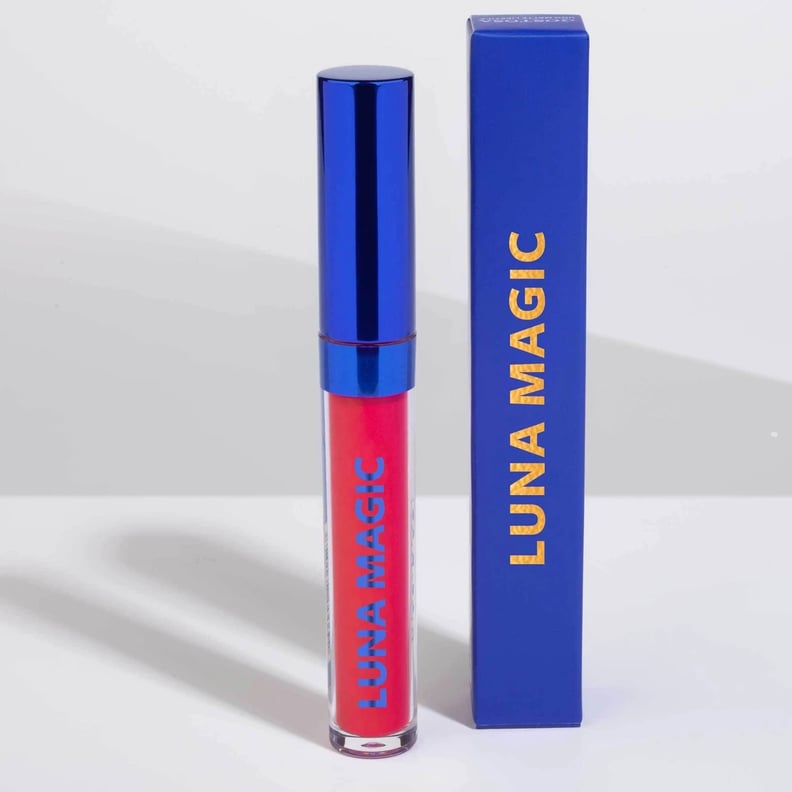 Luna Magic Beauty
"Growing up Dominican has been such a colorful and dynamic experience. Dominican culture is very colorful, lively, and infectious, and we love to extend this energy to our brand," said Mabel Frias, who founded the cosmetic brand Luna Magic Beauty with her sister Shaira Frias. "[The] Dominican community, like many Latinx communities, are very in tune and conscientious about physical beauty. Wearing makeup and a bold lip and our weekly salon visits is part of the many rituals that we are taught to observe from our mothers and other influential women in our lives. We know that for us, taking care of our physical beauty is a form of self-care that should be more celebrated."
One of the brand's bestsellers is the Luna Magic Matte Liquid Lipstick in Gostosa ($8), a weightless liquid lipstick in a universally flattering red shade that looks great against all skin tones. We love the price point, too!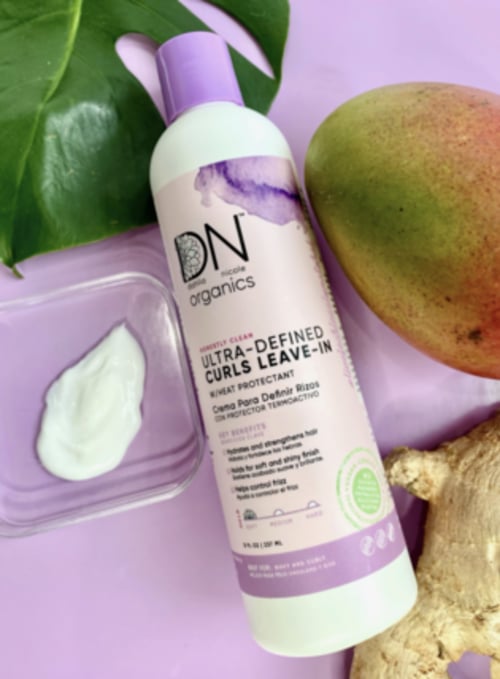 DN Organics
Dominican-American sisters Cory Dahlia and Nicole Varona were inspired to launch a natural hair line after both transitioning back to their curls. They embraced the ancestral hair-care remedies they grew up using to nourish their strands back to health. "Our Dominican culture is reflected in our formulas. We incorporate hibiscus flower, commonly known as la flor de la sangre de Cristo in DR," the sisters told us. "We grew up seeing this flower in every patio back home, and its medicinal features have great benefits to help damaged hair. We use mango butter instead of other butters but not only for its outstanding benefits but because it's a fruit that takes us back to our childhood. We grew up eating mangos as a snack every time we visited family en el campo. Lastly, aloe vera is another ingredient that Latinos and Dominicans love. It's like our Vicks but for beauty in DR. You will find it in every hair remedio."
The DN Organics Ultra-Defined Curls Leave-In Cream ($27) is formulated with these nourishing ingredients, leaving curls deeply hydrated, defined, and super soft to the touch.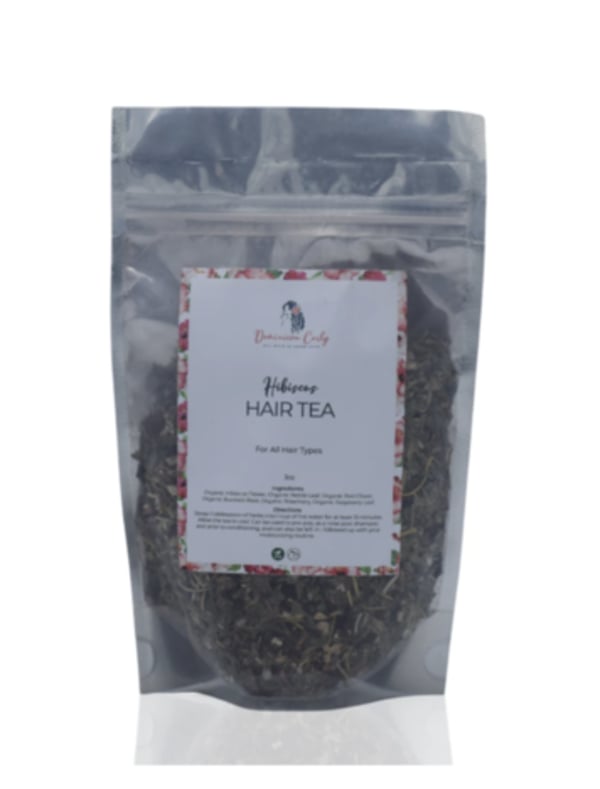 Dominican Curly
"For the last couple decades here in the US, Dominican hairstylists have become extremely popular for straightening hair or for Dominican blowouts. Women from all cultures know that Dominicans are the best at this and often get excited when they find their local Dominican salon or a salon with a Dominican stylist," founder of Dominican Curly Consy Toribio told us. "Slowly but surely, Dominican women are redefining the type of hair we are known for. As more and more Dominicans choose to stop straightening their hair and embrace their [so-called] 'pelo malo,' Dominicans are playing a key role in the natural hair movement."
Toribio founded her natural hair brand, Dominican Curly, after doing away with straightening her hair. After embracing her natural curls, she felt inspired to create herbal hair rinses and hair oils, like the ones she grew up with, to offer other curly-haired women. Her bestseller is the Dominican Curly Hisibiscus Hair Tea ($17), inspired by the ancestral Dominican hair remedies she grew up using. It's formulated with hibiscus and designed to promote hair growth and stop shedding and breakage caused by damage. "It's important for me to be a part of it because I want to be that example I didn't have when I was a little girl," she said. "I want little girls to know that their natural hair is beautiful, and I want them to feel it."