A Vegan Coquito Recipe Everyone Can Enjoy
A Coquito Recipe the Vegans in Your Life Can Appreciate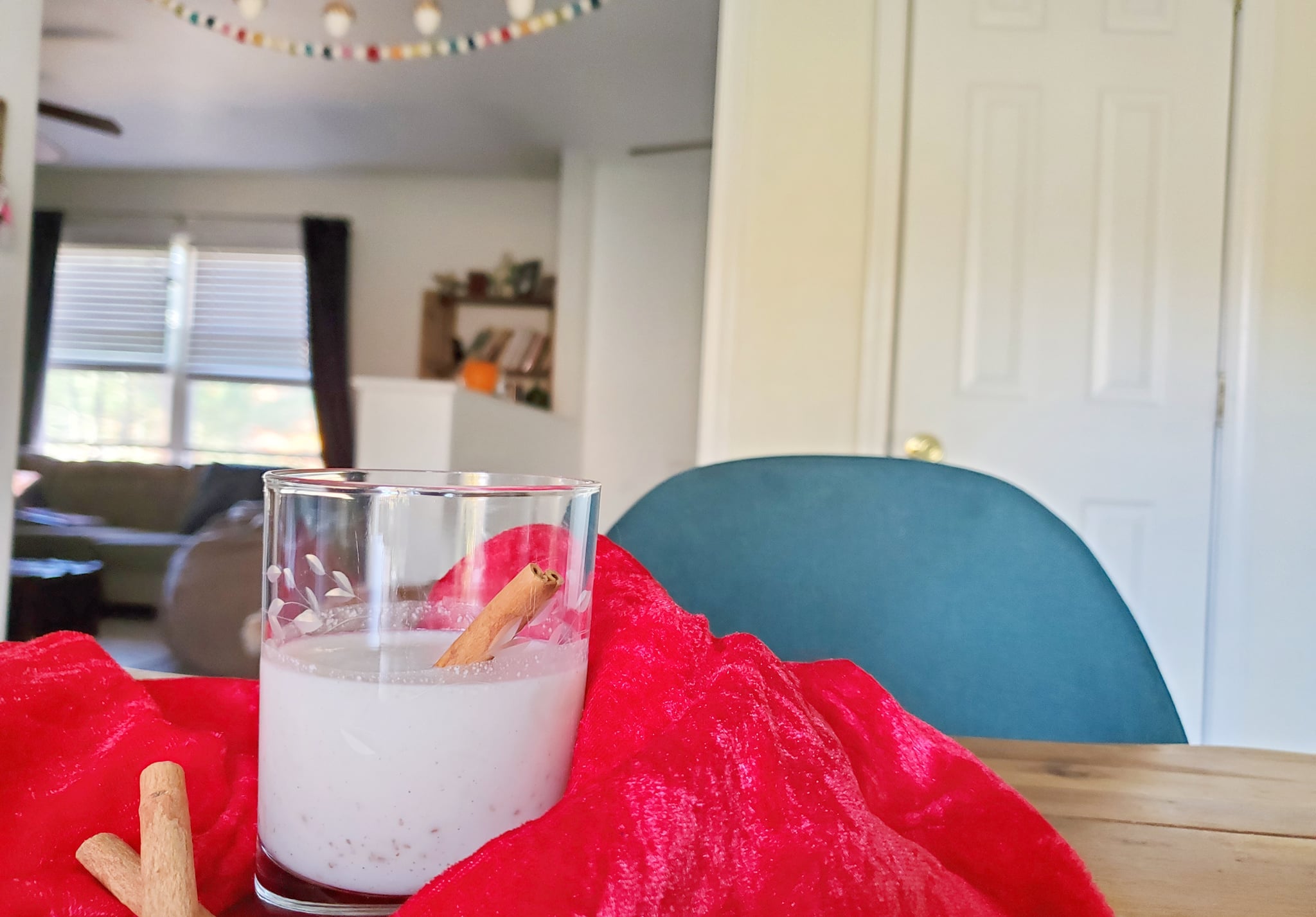 Whether you're Latinx or not, chances are you're familiar with coquito, the creamy and dreamy rum-spiked holiday cocktail that's ubiquitous in Puerto Rican households. Most Puerto Rican families start preparing this delicious drink after Halloween through Three King's Day in January. But let me make one thing clear: coquito is not a Puerto Rican version of eggnog. That's a misconception a lot of people have, and we get the comparison constantly. But I'm here to confirm that's not true, and Puerto Ricans reject the idea of gringo-fying our traditional recipes, so let's scratch that descriptor completely.
Coquito is a festive coconut-based beverage that was originally made with coconut milk, meat from fresh coconut, and spiked with strong Puerto Rican rum in order to preserve it. The name translates to "small coconut" in English. It's one of those things that can vary greatly from family to family, since it wasn't mass produced and commercialized until recent years. There are similar drinks served throughout Latin America and the Caribbean as well, but Puerto Rican coquito has become so well-known and beloved during the holiday season, in large part because of its tradition. But also because Puerto Ricans in the US have introduced it to so many non-Latinx folks and Latinx folks from other countries, living and working in their communities.
No one really knows the history of this delicious cocktail. There's no written record of how it came to be, but it's been prepared in Puerto Rican homes for what seems like forever, with family recipes being passed down from generation to generation.
The base is the same: coconut milk, cream of coconut, evaporated milk, condensed milk, and cinnamon. Some people use eggs in the mixture, some add in a bit of dried coconut, and some people add additional spices like ginger, clove, and star anise to their taste, but otherwise, it's pretty standard.
These days, everyone wants coquito at Christmas time — Latinx or not. People with a delicious family recipe and the extra time to make large batches all season long sell it for a pretty penny all over the country. Believe it or not, a couple of years ago, my family and I noticed that by mid-November, the cream of coconut and coconut milk that we needed was hard to come by at local markets where they were once plentiful, and it only got more scarce during the pandemic when more people were spending time in the kitchen and imbibing on a more regular basis.
"We're barely keeping up with the pandemic and demand for coquito," Joe Perez, a senior vice president at Goya, which produces canned coconut milk and cream of coconut, told the Daily News in 2020. We all love it, we all want it, and we Puerto Ricans are happy to share it with anyone and everyone.
The thing is, it's not exactly vegan-friendly. With that said, it is easy to make a vegan version that's just as delicious. So, if you've gone vegan, are dairy-free, or have friends or family who don't consume dairy for whatever reason, trust me, whipping up a batch of delicious vegan coquito isn't all that difficult.
It's actually one of those things that doesn't suffer much at all from getting the vegan treatment. Honestly, it tastes almost exactly the same. So, in the interest of creating an awesome vegan coquito recipe, I pulled up my own family recipe and tested it out using a few vegan substitutions, and I'm sharing the recipe here. I promise you will not be disappointed!
Originally Published 12/01/2022
Vegan Puerto Rican Coquito
original recipe
Notes
-To make one flax egg, combine 1 tablespoon of ground flaxseed with 2 ½ tablespoons of water. Allow to sit for five minutes.
-Be sure to buy cream of coconut, not coconut cream. If cream of coconut is not available, you can use coconut cream, but it will likely be unsweetened, so you may want to add more sugar to your liking.
-To keep the coconut fats from clumping up too much as the coquito sits, make sure to shake the container of coquito vigorously at least once a day until it's gone.
-Coquito tastes best when it sits for at least 24 hours and can lasts for weeks in the refrigerator.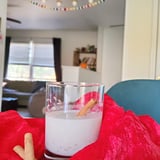 Ingredients
2 Cans cream of coconut
1 Can unsweetened coconut milk
1/2 Cup granulated sugar
7 Ounces condensed coconut milk
7 Ounces unsweetened, plain almond milk
2 Cups white rum
2 Flax eggs (optional)
Ground cinnamon
Cinnamon sticks
Bottles, jars or pitchers with lids for storing
Directions
1. Fill a large bowl or pan with very hot water and submerge the unopened cans of coconut milk, condensed coconut milk, and cream of coconut in the water. Allow to sit for 10 minutes. This will melt down any coconut fat that has solidified, making it much easier to mix later on.
2. If you prefer the thicker consistency of coquito made with eggs, you can replace them with flax eggs. See recipe notes for instructions. Once your flax eggs are prepared, use a whisk to thoroughly combine them with the sugar in a large mixing bowl.
3. Next, add all of the coconut products and the almond milk to the bowl and whisk until everything is incorporated. Add ground cinnamon to taste. I use about two teaspoons here, but you can start with less or more.
4. Add 1 ¼ cup of white rum.
5. Give it a taste! Add more cinnamon and/or rum to your liking.
6. Add one cinnamon stick to each bottle, jar, or pitcher that you will be storing your coquito in. Then, using a funnel and a ladle, pour coquito into containers.
7. Seal containers with appropriate caps or lids.
8. Refrigerate for at least 24 hours. Enjoy and share with your friends and family!
Information
Yield

18 servings

Total Time

19 minutes, 59 seconds
Image Source: Shayne Rodriguez Thompson