Can Destination Bachelorette Parties Stop?
Destination Bachelorette Parties Cost So Much Money, and the Pressure to Attend Is Unfair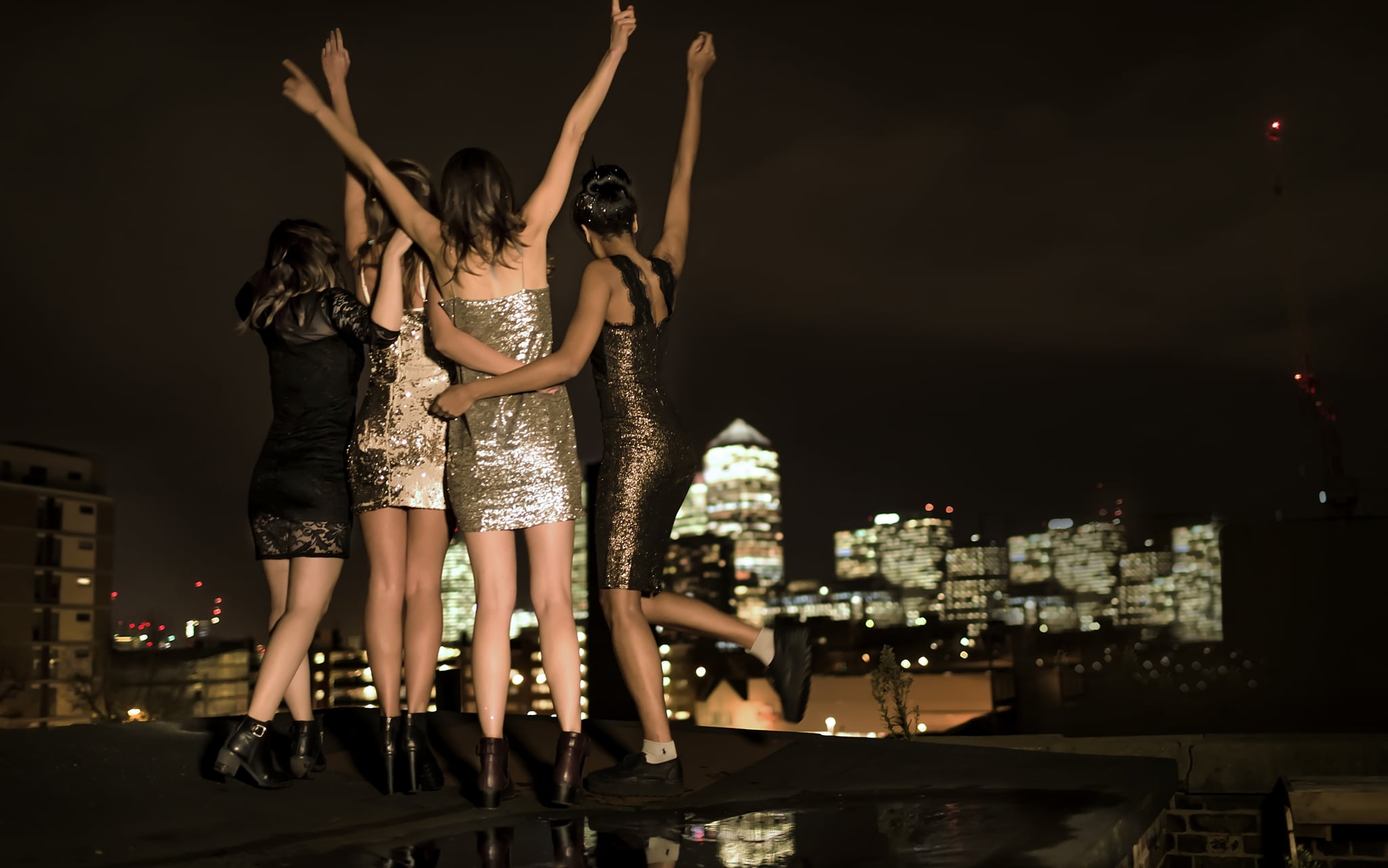 Over the past few years, my sister has traveled all over the country to attend friends' destination bachelorette parties (she is awesome and has tons of friends!). These long weekends have been packed with expensive activities like private yoga classes, wine tastings, and poolside cabana parties. I would peruse photos of these celebrations with a mixture of awe and disbelief, because, yes, destination bachelorette parties really do look like a magical time. But for me and so many other women I know, they're also super unrealistic. In between having kids, jobs, and not a ton of money to throw around, the pressure to attend and heavily contribute to these weekends can cause a lot of anxiety. Case in point? The moment I found out my sister got engaged and her (huge) bridal party announced they wanted to plan a destination bachelorette party for her.
I just hope that [brides] understand when someone isn't able to come. We still love you! We're still super excited for you! We just can't empty our bank accounts to show you.
Of course, as her sister and maid of honor, I wanted to support her. I couldn't wait to plan a bridal shower and heap tons of attention and love on her every day until she said "I do." Yet, I knew early on that the four-day extravaganza her friends were planning in a city five hours away would not be doable for me. From travel costs to hotel accommodations to boozy brunches and spa appointments, I'd need to spend at least $1,000, which I just couldn't do. My sister is worth any amount of money, but as a parent, I have a lot of other expenses, like swim lessons, school lunches, and field trips. But even if I didn't have kids, $1,000 is a ton of money to drop on one weekend, and I know a lot of these parties cost way more.
In the end, I'm so lucky that my sister understood that I wouldn't be able to make it. Instead, we spent quality one-on-one time together in our hometown, doing more low-key bachelorette activities together, like getting our nails done and taking a yoga class. I love my sister, and feel so lucky we could celebrate in a way that worked for both of us. But my experience got me thinking about how huge and, some might say, out of control bachelorette celebrations have become. When I got married nearly 12 years ago, bachelorette parties were just that: parties! You went out for one night in the city where you lived, drank a ton, and that was it. Then bachelorette parties became weekends away at five-star resorts, and featured a full itinerary of events and meals. Then they became long weekends, because Saturday and Sunday weren't enough, given the travel time friends needed to make it to the selected destination.
Listen, I'm all about vacation. And if everyone is in agreement about spending a weekend away, go for it! But the intense pressure people feel to spend money they don't have isn't fair — not to mention the guilt you feel once you decide to sit it out. One person shouldn't be expected to fund one or several of these trips per year, especially if you're also in the wedding and spending money on a bridesmaid dress, gifts, etc.
Ultimately, I get it that brides want to vacation with their girls before their big day. And they deserve to celebrate this exciting time in their lives however they see fit. I just hope that, like my sister, they understand when someone isn't able to come. We still love you! We're still super excited for you! We just can't empty our bank accounts to show you.