Sexy Fake News Halloween Costume
This Sexy Fake News Halloween Costume Is Not Fake — Though We Wish It Were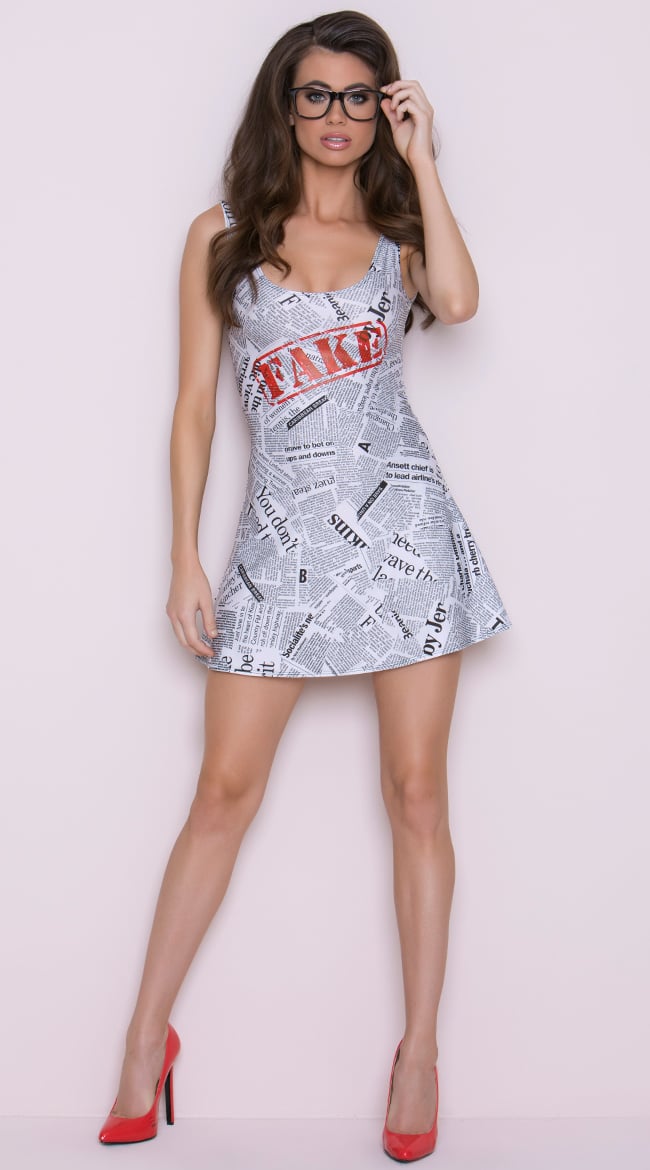 It happens every year: a distasteful Halloween costume inspired by recent events leaves us with many, many questions. Following Kim Kardashian's robbery, a costume emerged depicting the terrifying incident. Another one that comes to mind is last year's border wall costume, which launched a petition calling for its removal from Amazon's website. This year, we think we've found a match: this sexy fake news costume.
Sold by Yandy, the questionable costume consists of a short tank dress in a newspaper print. The word "fake" is emblazoned across the bust. The dress is priced at $55. The description reads, "Spread all the alternative facts in this exclusive Fake News costume."
Now, this is a bummer on many levels. For starters, we've always appreciated this particular retailer, which has in the past provided us with fun fantasy lingerie collections. We just can't quite understand why Yandy would want to turn the current administration's repeated attacks on the media into a costume — a sexy one, at that!
When Kellyanne Conway uttered the phrase "alternative facts" following Donald Trump's inauguration, we could have never imagined that we'd end up here. Sure, we can laugh at the repeated use of the phrase and its duplicity, but we cannot normalize it entirely. That's how we end up with a Sean Spicer appearance at the Emmy Awards and a freaking sexy fake news costume. Glasses not included, by the way.